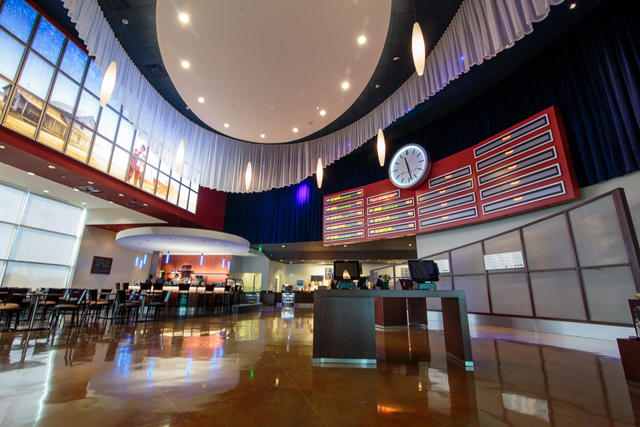 With 2017 coming to a close, I find that something interesting has happened over the course of the last year in the film industry.  I'm not talking about the rampant sexual abuse scandals that have come to light, nor the fact that Disney is buying up everything in Hollywood.  No, what fascinated me this year is how we've seen a dramatic change in box office patterns from season to season.  The summer, traditionally the biggest box office period of the year, saw it's worst season in a decade this last year.  But at the same time, we saw record breaking numbers happen in what is traditionally the off season, particularly the spring.  Riding the wave of surprise hits like M. Night Shaymalan's Split, Jordan Peele's Get Out, and the second chapter of the John Wick franchise, late Winter and early Spring of 2017 gave the year an enormous head start that helped to soften the blow of the disappointing summer.  Couple this with a strong March, which is typically a strong month for early box office, we soon learned that the first quarter of the year no longer is a dumping ground for Hollywood's leftovers, but instead could be a season that could hold it's own against the rest of the year.  And looking ahead at the releases coming up at the beginning of 2018, I think that it is worth it to take a look at what's to come just like I have for the last few years with Summer and Fall releases.  So, this is my first ever look at the movies of Winter and Spring 2018.  Considering that the next four months leading up to Summer covers two seasons, I'm calling this Early 2018, since that covers the entire block of releases into one category.
Like previous previous that I have written, I will be taking a look at the movies that I think are the Must Sees, the ones that have me worried, and the ones that I believe are worth skipping.  I have also included links to trailers above each preview, allowing all of you to get a sense of the movies being discussed.  Keep in mind, these are just my early impressions, based on my level of anticipation for each movie.  I have been known to handicap some movies incorrectly based on first impressions before, so don't feel like these are absolute infalible opinions.  Pretty much I am basing my thoughts on how well these movies are being marketed, as well as my own personal enthusiasm for what they are bringing to the table in the cinemas this upcoming season.  So, with all that established, let's now take a look at the films of Early 2018.
MUST SEES:
READY PLAYER ONE (MARCH 30)
No director has shaped pop culture more in the last half century than Steven Spielberg.  The creator of Raiders of the Lost Ark (1981), E.T. The Extra-Terrestrial (1982) and Jurassic Park (1993) has left so many cultural touchstones behind that have become sacred to film nerds and casual viewers all over the world.  But, the couple decades have found Spielberg working more comfortably in a different field of cinema, that being the historical dramas, which also display his remarkable talent as a filmmaker.  Many of his fans do appreciate his recent work, but many also want to see the Spielberg of old return and deliver a rousing, blockbuster adventure the likes of which they had grown up with.  And while he tried to return to that mode slightly with 2016's The BFG, Ready Player One seems to be a far more ambitious return to form for Spielberg.  This inter-textual, nostalgia heavy action thriller is adapted from the novel of the same name by author Ernest Cline (who also co-adapts the screenplay), and it's no surprise that Cline's novel pays tribute to all things pop culture; from movies, video games, television, you name it.  So it's only fitting that this ode to our childhood nostalgia should be brought to the big screen by one of the architects of so much of our childhood.  It's certainly been a while since we've seen something this playful from Spielberg, and my hope is that the legendary director lets loose with this one.  Releasing mere months after his most recent flick The Post (which was remarkably shot, edited and released after he finished shooting Ready Player One) it really shows just how unparalleled he is as a film-making machine.  If anything, One is a movie that not only demonstrates a return to the director's playful side, but also a thorough acknowledgement of the impact he has left behind on all of cinema, and my hope is that it will be a rousing celebration of both in the end.
BLACK PANTHER (FEBRUARY 16)
Of course, I can't spotlight an upcoming release calendar without talking about what Marvel Studios has for us next.  After making his memorable debut in Captain America: Civil War (2016), King T'Challa of Wakanda (better known as the superhero Black Panther) finally gets his own movie, and it looks to be yet another jewel in Marvel's crown.  Marking their first ever Winter release, Marvel has taken great care to make their first film centered on a black super hero as worthwhile as it possibly could be.  One very promising aspect about this movie is that Marvel gave the reigns over to director Ryan Coogler, who delivered an astonishing reboot of the Rocky franchise with his critically acclaimed Creed (2015).  Despite being new to the super hero genre and to big budget film-making as a whole, Coogler looks to have delivered some already impressive results based on what we've seen from the trailer.  I'm very interested in seeing how well star Chadwick Boseman does at the center of this movie.  His performance in Civil War was one of that movie's highlights, so it'll be interesting to watch him perform now that he's in his own movie.  He's also got the support of a stellar supporting cast including Oscar winner Lupita Nyong'o, The Walking Dead's Danai Gurira, The Hobbit's Martin Freeman, as well as some fierce looking foes played by Coogler's reliable regular leading man Michael B. Jordan as well as Andy Serkis (appearing on screen in person for once, without motion capture).  Black Panther is also given the coveted position of being the final lead up to Marvel's long awaited Infinity War, which launches the summer season in May.  Given the stellar year that Marvel had in 2017, Black Panther should continue the hot streak that the studio is currently enjoying, as well as give us a long awaited premiere for a super hero who that is long overdue.
A WRINKLE IN TIME (MARCH 9)
For a long time, fans of the beloved sci-fi YA novel by author Madeleine L'Engle have wanted to see a big screen treatment that did justice to the source material.  After many years of development, Disney is finally making that a reality with their mega-budgeted adaptation.  Directed by Ava DuVernay (Selma), the movie has an ambitious visual look to it, and features an impressively diverse cast.  Of course DuVernay has given a role to her longtime patron Oprah Winfrey, playing an immortal god-like celestial (you think she might be typecast) alongside Oscar winner Reese Witherspoon and sitcom star Mindy Kaling.  Add to this Star Trek's Chris Pine and newcomer Storm Reid, and you've got a talented group adding many colorful characters to this beloved story.  It will be interesting to see how well DuVernay does with the source material, given it's sometimes very perplexing details about time travel and multiple dimensions.  Some fans of the novel might be put off by the changes made to the story in order to modernize it and bring it into the present day.  Ava DuVernay is still an impressive emerging talent in the field of direction, and I'm sure that she'll surprise a few people with her work here.  What pleases me about the assignment that she's been given here is that it's another sign of a very welcome change in the industry.  Following in the footsteps of last year's Wonder Woman, A Wrinkle in Time is yet another example of giving a massive budget to a female director and seeing it pay off.  My hope is that many more women are given the reigns of blockbuster features in the future because as Ava DuVernay and Wonder Woman's Patty Jenkins have demonstrated, they are just as capable of delivering the goods as any of their male contemporaries.
ISLE OF DOGS (MARCH 23)
Wes Anderson's style may not be to everyone's tastes, but their is no doubt that he is one of the most unique filmmakers of this generation.  With a visual style all his own, he has managed to tell a whole variety of stories over his career, including a soap opera about an affluent dysfunctional family (The Royal Tenenbaums), an absurd adventure with an underwater explorer (The Life Aquatic), a love story between two naive preteens (Moonrise Kingdom), and a colorful murder mystery in a luxurious resort (The Grand Budapest Motel).  While most of his films are eccentric and over the top, he has mostly managed to fulfill his visions in the live action medium,  But what is surprising is how well his style translates over into the animated medium.  His 2009 animation debut, Fantastic Mr. Fox, was my pick for the best film of that year, and I am pleased to see him return to animation once again with next year's Isle of Dogs.  Working with stop motion, Anderson's style continues to offer plenty of eye-catching treats, and I'm pleased to see his take on Japanese culture.  There are definite reverential calls to the works of Japanese masters like Kurosawa and Ozu in Anderson's film here, but it still feels distinctly like one of his own movies.  Again, he still fills out the voice cast with an impressive line-up, including some of his returning regulars like Bill Murray, Owen Wilson, Edward Norton, and Jeff Goldblum, and also debuts his first collaboration with Bryan Cranston, who plays the lead dog here.  My hope is that this becomes yet another classic from Wes Anderson, and at least I hope it stands well alongside Mr. Fox as part of his efforts in animation.  No doubt, this movie will stand out amongst all other movies this Spring given that it's a Wes Anderson flick, which are unlike anything else you usually see on the big screen anyway.
LOVE, SIMON (MARCH 16)
This one of course interests me because of the subject matter.  Love, Simon gives us the coming of age tale of a closeted gay teenager struggling with finding a way to open up and embrace his sexuality.  While this has been ground treaded upon before in many independent films, here we're finally seeing a major studio (Fox, and now by extension Disney) actually bringing this story to the mainstream, which is a very positive sign of the times.  While there is only bits of the story we can gather from the trailer, what pleases me about what we're seeing from this movie is the very realistic depiction of the anxiety that young gay people go through as they try to work out how to live openly.  I myself understand it all too well, as it took me an extra long time to finally come out to my friends and family.  What few films have actually shown is that the hard part of coming out is not the fear of how society will treat you, nor how your family will respond, but the fact that once you make the announcement to the world, everything about your life will change; including how other people will act around you as well as the new expectations that will be laid upon you.  And this is a change that some gay people face more than others.  Not every queer individual is from the same mold, and those who struggle the most are the ones who don't fit the expected definitions of a typical gay person.  It's that fear of dramatic change that hung over me the longest time, even though it turned out in the end that I had nothing to fear, as things changed very little.  That's the kind of narrative that I hope Love, Simon tackles, because it's an issue that's worth attention.  The movie already looks to have a clever spin on things, including a funny montage of an alternative reality where straight teens come out to their families.
MOVIES THAT HAVE ME WORRIED:
PACIFIC RIM: UPRISING (MARCH 23)
On the one hand, I should be pleased that the woefully underrated Pacific Rim is getting a sequel.  And for the most part, the results look good in this trailer.  The visual effects are about on par with the first movie, and the designs of the Jaegers and Kaiju monsters look to be unchanged.  The movie also has returning cast members like Charlie Day, Burn Gorman, and Rinko Kikuchi as their selective characters from the first film, and the addition of Star War's John Boyega as the son of Idris Elba's character from the first movie is also inspired casting.  My one worry about this is that the movie is being made without the guiding hand of it's original creator, Guillermo Del Toro.  The visionary director's film was such a breath of fresh air in the summer blockbuster field, and helped Hollywood steer away from Michael Bay style mayhem that was sadly starting to clutter and carry the sci-fi action thriller genre down.  But, with Del Toro not behind the directors chair this time, I worry that the movie is going to lack the charm and cleverness that made the original stand out.  Pacific Rim was so distinctly the work of it's creator, and it will be hard to capture that same kind of balance of action and humor that is so essential to his style of direction.  My hope is that the franchise has strong enough legs to carry on without Del Toro behind the wheel, and that Uprising serves as a welcome companion to the classic original.  Hopefully it does not devolve into a mess of special effects and bland characterizations like so many other summer blockbusters and uninspired sequels fall into.  If it does, it will be a waste of something special that came before it.
ANNIHILATION (FEBRUARY 23)
Speaking of my worry of good things being wasted, here we have the second directorial effort of screenwriter turned director Alex Garland.  Garland has been one of the most heralded Sci-Fi writers of this generation, having written such acclaimed scripts for 28 Days Later (2002), Sunshine (2007), and Dredd (2012).  In 2015, he made his directorial debut with the beloved Ex Machina, which showed that he indeed was just as talented behind the camera.  But, the thing that made Ex Machina work so well was it's restraint, featuring more psychological tension as a motivating factor in the story rather than any bombastic action sequences.  It was thriller more for the mind than the eyes.  With Annihilation, his second feature, he's exploring a scenario of evolution run amok within a dimensional anomaly.  This unfortunately looks to be more of an action driven movie than Ex Machina was, and my worry is that this is going to make this movie less captivating as a result.  Ex Machina left us chilled through the sheer brilliance of it's expertly paced tension.  Maybe it's just the way the trailer is edited, but it looks like the movie is positioning itself to be more of a fast-paced action thriller, which would be quite the dramatic shift for a director like Garland.  Maybe he can pull it off, but I feel like I'm going to miss the subtlety of his previous work.  Also, I worry that this could become one of those style over substance kinds of movies, as the visuals seem to be the highlight of this trailer, with little details given about what exactly this is all about.  Here's hoping that Alex Garland continues to display his best qualities as a director and doesn't turn into a one it wonder like so many promising cross over artists before.
THE 15:17 TO PARIS (FEBRUARY 9)
There's no doubt that Clint Eastwood is one of the finest film directors we've ever seen.  His natural, uncluttered style is something that most other filmmakers try to emulate, but few are actually able to accurately copy.  But, Eastwood over time has fallen into periods of complacency as a director, though his skills behind the camera has never wavered.  Recently, he's become most comfortable with adapting stories ripped straight from the headlines, sometimes with mixed results.  His American Sniper (2014) proved to be a remarkably well crafted war flick, but his recreation of the "Miracle on the Hudson" news story, Sully (2016), was far less captivating and was perhaps a little too soft of a human story to devote a feature length movie to.  Here, Eastwood tells the story of the thwarted terrorist attack on a French commuter train, where three off duty American soldiers risked their lives to stop the attack.  The story itself is not undue for cinematic treatment, but I feel that it's still too fresh a story to devote a serious retelling without more perspective involved.  Also, here Clint Eastwood makes the risky choice of casting the real life people in the same roles, recreating their traumatic experience, alongside a cast of other actors.  Now, it is undeniable that these men are true heroes, and should be praised as such.  But, they are also not professional actors, and the trailer kind of hints at their somewhat awkward attempts at giving a performance in this film.  Hopefully, Eastwood is a good enough director to get great performances out of anybody, but my worry is that he may have sacrificed the effectiveness of the story by honoring the heroes too much in putting them in their own movie.
RAMPAGE (APRIL 20)
Honestly, there are only two ways for this movie to go; it could end up being really, really stupid or really, really awesome.  History is definitely not on it's side, because there has been nothing but bad luck that has fallen every movie based on a video game to date.  Based on the classic arcade game of the same name, this movie has a giant gorilla, wolf and alligator battle each other in an urban setting, leaving unimaginable destruction in their path.  It seems like the least likely candidate for a big screen adaptation considering the simplicity of it's premise, and yet the makers of this movie have somehow found a way to do it.  It still looks like generic monster movie mayhem that leaves little impression, but the movie does have some saving graces in it.  First and foremost, it does feature Dwayne "The Rock" Johnson in the lead, who as we have seen has managed to bring charm and charisma to even the most thankless of roles.  This movie also re-teams him with the director of the surprisingly non-sucky disaster flick San Andreas (2015), so this new collaboration could prove to be just as unexpectedly effective.  Chances are it won't, but it may prove to be a movie just silly enough to be entertaining.  And if it succeeds at that, it will be light years better than pretty much every other video game movie that has ever been made.
MOVIES TO SKIP:
FIFTY SHADES FREED (FEBRUARY 9)
It's unbelievable that we've been subjected to three of these movies, let alone one.  What makes me cringe even more than the subject matter is the audacity of the marketing campaign to proclaim that this is the "final chapter of the worldwide phenomenon."  This is no Hunger Games.  It's just a smut filled soap opera that treats it's audience like idiots, while at the same time being brain-numbingly stupid as well.  Not since Twilight (2008) have we seen a studio so shamelessly exploit the popularity of it's equally dumb source material in the laziest ways possible, just to titillate their target audience in the most blatant way.  There are no redeeming qualities in this series (except maybe in Dakota Johnson's sometimes self-aware performance) and the only blessing we have now is that it is going to disappear from the cinemas forever after this trilogy caper.   But even still, I pity anyone who chooses this as a Valentine's Day date movie.  This kind of shallow romanticism between two beautiful but naughty white people is becoming really boring fare at the box office.  Seek out something far more romantic like last year's The Big Sick, which did such a better job of conveying romance on the big screen.  This one, and the others that came before it, are to romance what Transformers are to action; all gloss, no shine.
PETER RABBIT (FEBRUARY 9)
Don't you hate that feeling when you see Hollywood take a beloved literary classic and try to jazz it up and make it hip and modern for what they think a contemporary will find more appealing.  That's the feeling that I believe a lot of fans of Beatrix Potter's classic tale of a mischievous rabbit are feeling right now as they see what Sony Pictures have done with Peter Rabbit.  This adaptation looks and feels nothing like the original story and instead portrays the classic character as party animal who rises up as the champion of his woodland friends.  The movie clearly misses the point of the original story, which is the hubris of the mischievous, over-confident rabbit, whose bad habits leads him into trouble with the fearsome Mr. McGregor.  Here, the movie puts him and McGregor (played by Domhnall Gleeson) at odds with hi-jinks more at place within a Home Alone movie.  This is clearly a movie aiming solely at younger audiences who obviously have little connection with the original story, and it just makes the whole thing exploitative as a result.  This story is beloved by people from many generations, and to see this film exploit the story for a lame set of pratfalls and sophomoric humor is quite the insult to their childhood memories.  Not to mention that the animation itself is really terrible, sacrificing charm for realistic textures, which add nothing to the appeal of the character.  This is why some stories are better left on the page.
RED SPARROW (MARCH 2)
There are a variety of factors working against this movie.  One, the femme fatale spy thriller genre seems to have fizzled out pretty quickly.  Everything we've seen from this short lived cinematic trend has been underwhelming and feeling like desperate The Girl With the Dragon Tattoo (2011) wannabes.  And given the disappointment of last year's Atomic Blonde, it's a sub-genre on it's last legs, the like of which Red Sparrow seems little capable of redeeming.  Second of all, Jennifer Lawrence seems to be all wrong for this role.  She's capable of holding her own in action flicks like The Hunger Games (2012) and X-Men: Days of Future Past (2014), but for her to take on the role of a Russian ballerina turned rogue assassin, it seems like a bit of a stretch even for her.  The movie also looks very uninspired as a spy thriller, seeming far too derivative of visuals from better movies like Dragon Tattoo.  One thing that makes me see this movie as a wasted opportunity is the fact that the plot seems so similar to the comic book origins of Marvel's Black Widow character.  I wonder if this script might have been served better if it had been re-purposed as an origin film for the popular Avenger, giving fans of the character the stand alone film that they've been longing to see.  Regardless, this movie carries little interest for me, and will probably leave the theaters quickly leaving the minimalist of impressions.
So, there you have my outlook on the upcoming months ahead.  It's clear that the months of January, February, March and April are quickly becoming their own thing within Hollywood's yearly cycle more than they ever have been before, and are no longer considered just an afterthought by the industry.  2018 is especially giving us a promising start to the year with what I have spotlighted in this article.  I especially want to see what Steven Spielberg has up his sleeve with his ambitious Ready Player One.  Also, Marvel's Black Panther looks to keep their hot streak alive with it's very impressive production.  It's also neat to see so many movies coming from top tier talent like Clint Eastwood, Wes Anderson, and Alex Garland this early in the year, showing that we don't have to wait until years end to see some prestige film-making.  My only hope is that the early part of the year doesn't end up carrying the burden of leading into a disappointing summer, like what happened last year.  Let's hope for the industry's sake that 2018 marks a positive year for the industry in general, through all seasons.  In any case, I hope my guide has been helpful and that some of you will discover some worthwhile movies to watch in the months ahead.  It's great to know that we no longer have to wait until the Summer and the Fall to see the best that Hollywood has to offer.