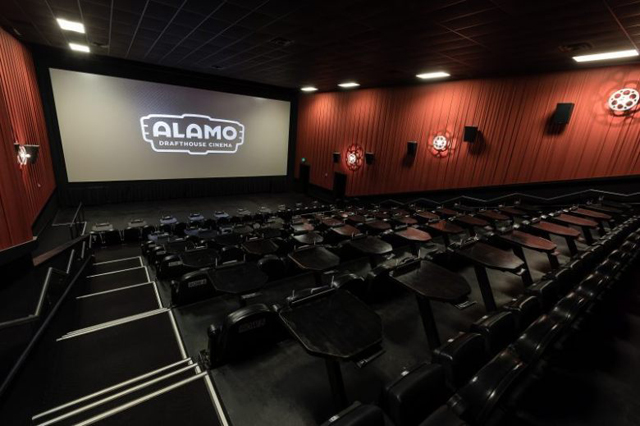 As the summer season comes to a close, a diagnosis of the state of the industry becomes more understood.  And what we've learned from the past three months is that one singular studio is dominating all the others; Disney.  With 4 of the top 5 box office grosses this year coming from The Walt Disney Company, they are clearly the undeniable champ of the summer movie season.  Though part of their continued dominance may be due to the fact that they are the only studio with the properties that are capable of bringing people out to the theaters.  Otherwise, most people are opting to stay home and stream their movies on their TV.  Other studios have been struggling to find the next big property that can compete against the Disney juggernaut, and they are coming few and far between these days.  Universal saw healthy results with their Fast & Furious spin-off Hobbs and Shaw, but their Illumination Animation release, The Secret Life of Pets 2, disappointed.  Warner Brothers barely got any traction with Detective Pikachu.    And Sony had to share a piece of the pie with Disney over their big hit, Spider-Man: Far From Home, which probably led to the un-amicable split that both companies made to their contract last week.  The change has been dramatic to the industry when it comes to what we can see at our local cinema, and it either comes down to huge tent-pole productions that only make a profit if they have the backing of a noteworthy brand (which is increasingly becoming monopolized by a single studio), or if it's a small indie film that costs little and manages to find a modest profit after finding an audience.  Everything that used to fall into the middle is heading to streaming instead, and this could very much change the power dynamics in Hollywood for years to come.
But, with Summer behind us, it's now time to look in the months ahead, which is Awards season. There are plenty of movies that we already know will be strong contenders for year end awards, but the fall festival, which includes Venice and Toronto, could offer up even more surprises that haven't even been put on the radar yet.  In addition, we also have those holiday tent-poles to look forward to as well.  Like I've done in years past, I'll be taking a look at some of the most noteworthy upcoming releases for the Fall movie season.  They're broken up into the must sees, the ones that have me worried, and the ones that I insist are worth skipping.  It's all based on my own response to the early buzz these movies are receiving in addition to how well the marketing is doing it's job in promoting these films.  I could be wrong about a few of these, but I feel pretty confident about my choices here, and I welcome any surprises that might prove my first impressions wrong.  So, let's take a look at the movies of Fall 2019.
MUST SEES:
STAR WARS: THE RISE OF SKYWALKER (DECEMBER 20)
This one is a no-brainer.  Perhaps the most anticipated movie of the year (excluding those from Marvel Studios) this is a movie that you could say is 40 years in the making.  Albeit, there have been several gaps in between, some as long as a decade or more, but Rise of Skywalker, the ninth mainline film in the entire Star Wars franchise, purports to be the final chapter in this ongoing story that began all the way back with A New Hope in 1977.  This "Skywalker Saga" includes the original trilogy and the prequel trilogy, and after The Force Awakens and The Last Jedi, this will be the end of this sequel trilogy that began after the Disney acquisition of Lucasfilm.  One of the things that I have loved the most from these current films is that they've given one final go-around for the original cast that started it all, and this upcoming is no exception either.  Not only are we getting the final screen performance from Carrie Fisher as General Leia Organa (taken from unused footage from Force Awakens) but we also get the return of Billy Dee Williams in the role of Lando Calrissian.  Apart from that, there seems to be a concerted effort on director J.J. Abrams' part to bring everything full circle before the final chapter closes.  The nostalgia heavy trailer from last week's D23 Expo seen above showcases moments from across the entirety of the series, and I believe that it's setting us up for a film that both wraps up it's own story-line, while also paying tribute to all the mythology that has come before it.  It's going to be difficult to bring a franchise this important to cinema to a satisfying close, but from what I've seen so far, it appears that both J.J. and his cast and crew have definitely got their hearts in it.  And considering the implications as seen from the trailer, showing the revelation of "Dark Rey," this is series that still has a few surprises left to reveal.
THE IRISHMAN (NOVEMBER 27)
I know that this is breaking my tradition of spotlighting movies coming soon to theaters, but considering how much bigger of a chunk Netflix is contributing to the industry these days, and also because a Netflix movie topped my best of the year list for 2018 (Alfonso Cuaron's Roma), I figure that it's about time to include the streaming giant on this preview as well.  This is also due to the fact that a Netflix original just so happens to be directed by Martin Scorsese, whose new film The Irishman looks so promising.  Here we find the legendary filmmaker in familiar territory, telling the story of a cross-section between politics and the criminal underworld, which seems like a natural for the man behind Goodfellas (1990) and Casino (1995).  In fact, the movie even includes many Scorsese regulars in the cast, including Robert DeNiro, Joe Pesci, and Harvey Keitel, with Al Pacino acting for Scorsese for surprisingly the first time ever.  Scorsese may not have created the mafia film, but he certainly matured it and made it his own, so it'll be interesting to see him return once again to this kind of movie.  It's also an interesting story of speculative history; showing us the death and disappearance of Jimmy Hoffa (Pacino) from the point of view of the man who allegedly pulled the trigger on him (DeNiro).  Hopefully, the Netflix connection doesn't cloud the reception of this movie like it did for Roma last year.  Netflix is almost daring the Academy to ignore them this time, given how much pull the Scorsese name carries.  I always love to see what Scorsese has in store with every new movie, and whether it's in theaters or streaming on Netflix, it will absolutely be a must see.
JOKER (OCTOBER 4)
Speaking of Scorsese, here we have a movie that owes a fair amount of it's inspiration to the legendary director.  The movie looks to tell the backstory of the iconic villain from the pages of the DC comics, and it's tone, look and even plot are all very Scorsesian.  It even has Robert DeNiro in a key supporting role, making the connection all the more apparent.  But, it all feels like a good fit for the clown prince of crime.  This is another in a smart, upward trend for the once struggling DCEU, where they are focusing instead on individual movies rather than building towards a cross-over event.  After the delightful Shazam, DC goes dark once again, which is really the only way to capture the menace of the Joker.  From the excellently constructed trailers, we get a real good sense of how much actor Joaquin Phoenix is pouring himself into this role.  He is already standing on the shoulders of great performances that have filled this role before (Jack Nicholson and Heath Ledger) but Phoenix seems to bringing something even different to the role, which is this underlying sadness to the character.  Here we see a man driven to the edge by a steady stream of hardships and heartache, and through all that, we see the monster underneath boil up to the surface.  Scorsese's Taxi Driver (1976) comes very much to mind in this regard, but there's also a fair amount of The King of Comedy (1983) at play here too.  How much this all plays into the DC mythos is unsure, and director Todd Phillips assured that this was going to be a very different Joker story than we've ever seen.  But, regardless, I think it will be worth seeing just for how unnerving and powerful Joaquin Phoenix's performance might be.
KNIVES OUT (NOVEMBER 27)
After spending time in the Star Wars universe, director Rian Johnson returns to familiar ground with an earthbound murder mystery, with a sly sense of humor thrown in.  While the story itself may seem pretty basic for it's genre, the cast assembled is something to behold.  Even in just the central family you have heavy hitters like Chris Evans, Jamie Lee Curtis, Michael Shannon, Toni Collette, and Christopher Plummer just to name a few.  Plus, we get an investigative detective played by none other than James Bond himself, Daniel Craig.  These are the kind of ensemble casts in movies that garner their own attention, and it'll be interesting to see how Rian Johnson utilizes them in his film.  This kind of movie seems more in line with the films he made in his early career like Brick (2005) and The Brothers Bloom (2008), so it'll be interesting to see how much of an impact the work he did on Star Wars: The Last Jedi (2017) left on his directorial style.  Is he no longer in touch with his old techniques, or is he still capable of delivering on something less grand in scale but still distinctly his own creation.  My guess is that the plot of this movie is less consequential to the overall appeal of the film than the interactions between the actors.  And it will be interesting to see Johnson also work is a broader comedic style, since his films have tended to be a bit more on the grittier side up to now.  This is where the Star Wars influence may have been helpful to him as a director, because it's allowed him to play around in different genres that he otherwise would have had a more difficult time transitioning into.  Regardless, this film still looks like a fun romp that uses it's impressive cast well.
JOJO RABBIT (OCTOBER 18)
If there is one type of movie that I especially enjoy seeing it's a satirical comedy, especially one that takes a very politically incorrect spin on a subject.  This one, from the demented mind of Taika Waititi, tells the story of a young boy in the Hitler's Youth army during the height of Nazi Germany whose imaginary friend just so happens to be a happy-go-lucky version of the Fuhrer himself (played by Waititi).  Given the touchy subject of fascism and nazis, I applaud Taika for not holding any punches.  I'm of the belief that figures like Hitler and all his Nazi followers should be mocked rather than feared, because it robs them of their power.  I think people tend to be drawn to things that are not politically correct and that has been what has allured many people towards embracing more fascist ways of thinking in recent years, because it's seen as more rebellious towards a politically correct society.  With this film, which shows the absurdity behind the Nazis and their ilk, Taika is in a way reclaiming politically incorrect humor for the anti-fascist side, and I think that is something absolutely worth celebrating.  This movie has all the sly, unforgiving humor of a Mel Brooks comedy, and like Brooks, Waititi seems very determined to put Nazis and fascists in their rightful, diminished place.  After all, the movie's tagline is that it's a satire that "goes to war on Hate."  And just seeing Waititi in his Hitler costume alone is enough to put a smile on my face.  My hope is that Taika delivers the kind of comedy we need right now to effectively bring politically incorrect humor back to where it should be; in the service of combating hatred and injustice in the world.
MOVIES THAT HAVE ME WORRIED:
FROZEN II (NOVEMBER 22)
Let's face it, one of the main reasons why Disney is a dominant force right now in entertainment is because of the surprise successes of movies like Frozen (2013).  The original was almost unstoppable at the holiday box office when it first released, and you couldn't go anywhere without hearing the show-stopping number, "Let it Go", someplace around you for months on end.  So, why am I worried about this one.  Well, it has to do with the expectations of having to recapture something that big for a second time, which sequels rarely do.  I had mixed feelings when it came to the original (admired the artistry, but was disappointed with the narrative), so my expectations are not astronomical.  But, I do admire the fact that this movie helped bring confidence back to Disney animation, which has led them to making more daring and ultimately satisfying animated films like Zootopia and Moana (both 2016).  An underwhelming sequel could unfortunately shoo people away from Disney animation, or even worse, make Disney become complacent again by retreating back to safe and predictable.  There are some positives to note about what I'm seeing in the trailer.  First of all, there seems to be more focus on telling Elsa's side of the story, which is a good change of pace because I felt that she was the best character in the first Frozen, and was underutilized in favor of her more obnoxious sister; sorry Anna fans, but I could've used less of her in the movie.  Also, there seems to be more peril and adventure at the heart of this movie, which could help make it an exhilarating sit.  I just hope that they don't rely too heavily on Olaf related slapstick.  Disney Animation needs to keep being daring, and it would help to see that in what is now their most bankable franchise.
AD ASTRA (SEPTEMBER 20)
On the surface, this should be a must see film.  A space-based adventure film with an intriguing premise, an all star cast, and an impressive looking production; all this seems like a movie that I would get easily excited for.  So, why am I not.  I think one thing that might be affecting my reception of this movie is the space film fatigue that we seem to be recently experiencing.  These types of movies started off strong with Alfonso Cuaron's epic Gravity (2013), and continued on with Christopher Nolan's Interstellar (2014) and Ridley Scott's The Martian (2015).  But with the underwhelming reception given to Damien Chazelle's First Man (2018), it almost feels like the genre has crested and is beginning to wane again.  I feel like I've seen this movie before, and yet it's completely different than any other one that's been made.  I hope there's more to it than just a ticking time clock towards stopping annihilation.  At least the trailer does leave some room for unknown secrets to be revealed.  But, the movie has to overcome the fact that it's on the back end of a cinematic trend and it's not really distinguishing itself right out of the gate.  Brad Pitt has recently been giving us some good leading man roles, and I certainly feel like he's coming off some of his best work yet in Once Upon a Time in Hollywood.  Hopefully we see the best of him in this role too.  And hopefully the movie gives us more in a visual sense than just another Space Odyssey wannabe.  We're hungry for originals, and this could be that promising new thing, or it could just be more of the same.
DOCTOR SLEEP (NOVEMBER 8)
It's always daunting to make a sequel to a beloved film, especially one that comes nearly 40 years after the original.  Working in Doctor Sleeps favor is the fact that author Stephen King himself wrote a book sequel to The Shining first, before there was even talk of a movie sequel.  With Doctor Sleep being a best seller, Warner Brothers now had the licence to revisit the property, but even with that, there are still risks with regard to how well that may play with The Shining's die hard fans.  For many, Stanley Kubrick's The Shining is an untouchable masterpiece.  Now, I feel that a sequel is possible if given the right approach, and Stephen King himself obviously found a story that satisfied him.  However, what worries me is just how much this movie adaptation of the book seems to be reliant on Kubrick's version of The Shining.  For one thing, Kubrick's film deviates wildly from the book, which caused a now famous rift between the director and the author.  This could lead to some narrative issues with Doctor Sleep, and I worry that referencing another film too heavily will only reflect badly on this new one as a result.  I will say that the casting of Ewan MacGregor as a grown up Danny Torrence seems pretty right.  And the director, Mike Flanagan has been responsible for some of the best recent horror films as of late, including some King adaptations as well.  But, he has rarely treaded on sacred ground like this, and it'll take a lot of careful film-making to make this movie a worthy companion piece to the original Kubrick classic.  This movie must stand well enough on it's own, otherwise all work and no play makes Doctor Sleep a dull movie.
GEMINI MAN (OCTOBER 11)
Director Ang Lee is one of this generation's greatest filmmakers, and a remarkably versatile talent who seems to effortlessly jump from genre to genre.  But, if there is one area that he seems to struggle with, it has tended to be action movies.  He created a great artistic spectacle with Crouching Tiger, Hidden Dragon (2000), but his adaptation of the Hulk (2002) was a muddled mess.  Now he finds himself working in the genre again, on a film that languished in development hell for over a decade.  Based on the marketing so far, this movie looks to be far from Ang's artistic comfort zone.  It sadly comes across as another generic action flick, but relying very heavily on it's hook; the de-aging effect on star Will Smith.  A few years ago, this might have been a breakthrough special effect, especially when the movie was in it's earlier stages of development, but given that Marvel has already been using this technique for several years now (to sometimes impressive effect), it just no longer has the same impact.  Considering that the movie is hinging so much on this one gimmick, that Will Smith is facing off against a younger version of himself, makes me worried that it'll ultimately be a let down.  I hope that Ang Lee's skills as a filmmaker helps to elevate the material and makes this a movie that transcends it's genre.  But, thus far, all we've got to go on is that somewhat uncanny valley image of a de-aged Will Smith, and for many, it's either off-putting or not impressive anymore.
MOVIES TO SKIP:
TERMINATOR: DARK FATE (NOVEMBER 1)
You know we've been down this road before.  Every time they reboot the tired Terminator franchise, it ends up leading to a movie that further sinks the series into irrelevance.  This time, series creator James Cameron is said to be more involved, and that this one is truly the authentic sequel to the last great film of this series, Terminator 2: Judgement Day (1992).  However, we were also told that Cameron gave his approval to the last film in the series, Terminator: Genysis (2015), and that film was a convoluted mess that completely wrecked havoc on the franchise's already complicated timeline.  I highly doubt this will be the movie that rights the ship.  Sure, it is nice that Linda Hamilton is returning to the role of Sarah Connor, and Arnold Schwarzenegger's presence also helps to bring a sense of continuity (he's also the only consistently good thing in this series).  But, the dour and uninspiring trailers don't fill me with a lot of confidence.  It just seems like the franchise is regurgitating the same old cat and mouse chase element from all the other movies, with the heroes being hunted down once again by the same shape-shifting robots.  It was a novelty back in the late 80's and early 90's; now it just feels generic.  As much as James Cameron wants to keep this franchise going, I feel like it's better to give it a rest and not try so hard to fix continuity that no one really cares about anymore.
MALEFICENT: MISTRESS OF EVIL (OCTOBER 18)
If you weren't sick of the Disney remakes already, here's a sequel to their live action adaptation of Sleeping Beauty.  The first Maleficent (2014) was seen by many as the movie that started off this recent trend of remaking Disney's animated classics, and it was also the one that started the trend of making them inferior to the original.  Despite a strong performance from Angelina Jolie as the titular dark fairy, the movie took the absolute wrong angle with the story by turning the iconic villain into something of an anti-hero.  Maleficent's appeal as a villain is her almost operatic sense of maliciousness, and the fact that her villainy knows no bounds.  But by turning her into a sympathetic character in the first Maleficent, especially with making her the reluctant guardian of Princess Aurora, the movie undermines everything that made her iconic in the first place.  And now, Disney believes there is more to this story to tell, and it almost feels like they are completely disregarding their own character development between films.  Apparently, Maleficent breaks bad again here, really for no other purpose other than it's what we associate her most with.  If you're going to change a character like this all of a sudden, Disney, at least be consistent.  There's a reason why people love Maleficent so much as a character, and it's not just because of her iconic look.  She is "Mistress of all evil" for a reason.  There are times when a revisionist spin on a tale is appropriate, and then other times it spoils the appeal of what made the story so magical in the first place.  And I don't like seeing the menace of Maleficent become so diluted in these movies.
MIDWAY (NOVEMBER 8)
Usually I look forward to a epic scale war picture, but it also depends on who the film is coming from.  Unfortunately, this one is from one of my most disliked filmmakers; Roland Emmerich.  The action film director has been on a downward slop over the last decade, and the fact that he wants to tackle a subject like the Battle of Midway makes me especially worried.  The World War II battle is an important turning point moment in the Pacific theater of the conflict, and it's very much worthy of an epic scale production to bring it to life for modern audiences to witness.  However, it appears that Emmerich is just falling back on his impulses for spectacle rather than emotional involvement.  There are a lot of Pearl Harbor (2001) vibes going on with this movie based on the trailer.  The over-reliance on CGI, the unnecessary melodrama, and also the fact that it looks so uninspired.  Spielberg revolutionized the genre by putting the audience right in the middle of the action with Saving Private Ryan (1998) and more recently Christopher Nolan showed how to create scale without reliance on visual effects which helped to convey authenticity in Dunkirk (2017).  Emmerich's track record with historical epics is not exactly encouraging.  He did make The Patriot (2000) nearly 20 years ago, which was cliched but effective, but since then 10,000 B.C. (2008), Anonymous (2011) and Stonewall (2015) have shown just how irresponsible he can be when working with history in his films.  What worries me the most is that the movie will end up dishonoring the memory of those who fought in the battle just so that he can indulge his unsubtle and bombastic tastes as a filmmaker.
So, there you have my outlook on the closing months of the year 2019.  Most likely, we are going to see the Disney company finish out strong like they have all year, riding on the sure bets of Star Wars: The Rise of Skywalker and Frozen II.  But there is still plenty of room for surprises.  I certainly don't know what to expect from the awards race just yet, as many of the films that should emerge as front-runners at year's end haven't even been given set release dates yet.  Also, the emerging influence of Netflix will play a major factor, as they are about to debut an ambitious release schedule in the next few months, with The Irishman standing out as the premier attention getter.  Netflix will also see their first real challenge to their supremacy in the streaming market once Disney+ launches in November.  It will be interesting to see how streaming content will evolve once these two media giants begin to go up against each other, and how that may affect things at Awards time as well as at cinemas across the world.  Even so, there is still no shortage of exciting new releases coming in the months ahead.  I especially can't wait to see how Star Wars wraps things up with their epic conclusion to the series.  Also, considering that I live in Los Angeles, where films are legally bound to screen for eligibility in Academy Awards consideration, I'll still have the opportunity to watch all the Netflix movies on the big screen, which will give me the chance to judge effectively how they stack up with theatrical release films.  In the end it shouldn't matter, but if it came between watching a movie in a theater or on my TV for the first time, I will always choose a theater first.  So, I hope that my preview has been helpful in spotlighting some noteworthy films that might interest all of you in the coming months.  Let's hope that our holidays are full of fun times at the movies, no matter which way we end up watching them.