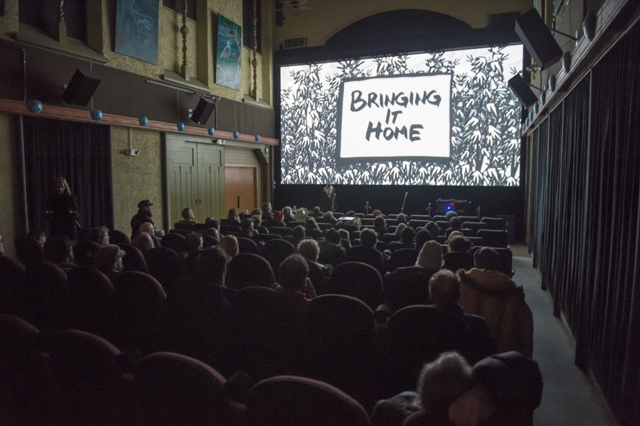 Another summer season for Hollywood is now in the books.  And with it, another indication of the kinds of trends that are defining the industry at this moment.  In general, there is a concern that box office is down across the board, as this was one of the quieter summer seasons on record.  But, at the same time, this was critically one of the most celebrated summer seasons in recent memory.  There were some critically panned turkeys this Summer, but there was a stretch near the middle of the summer where most of the new releases were getting the kind of glowing reviews that are normally reserved for Oscar season.  Certainly, we got that with Christopher Nolan's new epic scale masterpiece, Dunkirk, but other recent releases like War for the Planet of the Apes, Baby Driver, and a host of well received superhero films all managed to deliver both critically and at the box office.   But, what this summer also revealed was the changing tastes of the average movie goer.  Previous stalwarts of the industry like Pirates of the Caribbean and Transformers showed serious signs of fatigue this year, as both franchises produced their lowest grossing entries yet.  The same was also true for marquee names like actor Tom Cruise (The Mummy) and Ridley Scott (Alien: Covenant).  What's even more surprising though is the resilience of the Superhero genre.  At a time when serious concerns were being raised about Comic Book adaptations loosing their luster and impact, the genre not only bounced back, they had a banner year.  Marvel continued their hot streak with Guardians of the Galaxy Vol. 2 and Spider-Man: Homecoming, but I think everyone was more surprised by the fact that DC not only finally got one right this year, but also won the summer with their acclaimed cinematic debut of Wonder Woman.
With the summer over, it is now time to look ahead at the very anticipated fall season, with it's own expected high expectations.  Here we have more tent-pole features, along with many anticipated independent oddities, as well as your usual Oscar-bait fare.  Like I do every year, I will be taking a look at a sampling of this Fall's upcoming releases and choose among them what I think will be the must sees, the ones that have me worries, as well as the ones to skip.  A few of them are to be expected, but there are a few others that might surprise you.  I also want to stress that this is just my opinions based on my early impressions of these films based on their levels of hype and effectiveness of their marketing.  I have gotten some of these wrong before, but regardless, I try my best at handicapping the months ahead.  So, with all that said, let's take a look at the Movies of Fall 2017.
MUST SEES:
STAR WARS: EPISODE VIII – THE LAST JEDI (DECEMBER 15)
Once again, Star Wars is the year's most anticipated release.  And with good reason.  The success of both The Force Awakens and Rogue One has propelled the franchise into the stratosphere these last couple years, and in many ways it was all just a warm up for this.  If history has proven anything, especially when it comes to Star Wars, it's the middle chapter that becomes the most intriguing part of the story.  Episode V: The Empire Strikes Back (1980) is still widely considered to be the crown jewel for the Star Wars franchise, and many believe that it's still the high water mark for the series as a whole.  Just like how The Force Awakens took considerable inspiration from the first Star Wars film, A New Hope, many speculate that The Last Jedi will act as the spiritual successor to Empire; helping to raise the stakes and take the ongoing story into darker territory.  Whether or not it does that is the question, but there is still much to be excited about with this upcoming episode.  One, we see the return of Mark Hamill in the role of Luke Skywalker; not just relegated to a last minute cameo like he had in The Force Awakens, but a full integral role in this film.  We also will see the late Carrie Fisher in her final film role, with her scenes completed just shortly before her tragic untimely death last year.  And the further adventures of our new favorite characters like Rey, Finn, BB-8, and Poe will be enough to make us all eager to see this.  Also, the fact that acclaimed director Rian Johnson (Looper) is given charge of this new chapter is also a positive sign, because he seems to be a perfect fit for this franchise.  Let's just hope that all involved are able to deliver something special, and not be detered by the enormous pressure to live up to what has come before.  As long as the journey is worth it, we will always continue to return to that galaxy far, far away.
THOR: RAGNAROK (NOVEMBER 3)
And just like Star Wars, we have yet another Marvel feature to be excited about for the holidays.  The third entry in the Thor franchise sees the God of Thunder facing a challenge of a different kind, and that's being stripped of everything that has made him what he is.  As we see in the trailer, he is cast out of his homeland, Asgard, by a powerful new enemy, Hela the Goddess of Death, who manages to destroy Mjolnir, the hammer which gives Thor much of his power.  In ancient Norse, the term Ragnarok literally means "the end of all things" and you would expect a film with that for a title would take on an apocalyptic and somber tone.  But, that's not Marvel seems to have done.  Instead, Thor: Ragnarok is more colorful and humorous than any film we've seen in the series to date.  And this approach exemplifies exactly what has made Marvel so resilient as a film company.  It's their ability to defy expectations, anticipate changing audience tastes and alter course when needed, all the while still going full steam ahead with their Cinematic Universe plans.  After complaints were made about the more somber second entry in the Thor series, 2013's The Dark World, Marvel seemed to take that to heart and re-imagined what could have been a darker film into something much lighter.  Not that this film is going to feel out of place in the series.  If anything, it's the shot in the arm that the series needed.  I like where this series is going with it's more colorful direction.  Seeing Thor and the Hulk working together also has a lot of potential in the story.  And the addition of Cate Blanchett as the Goddess Hela is also worthy of the price of admission itself.  And if there's anything clear we can see from this film so far, it's that it's far truer to it's comic book origins than anything we've seen before from this series.
COCO (NOVEMBER 22)
Pixar, once the most dominant name in animation for over a decade, has fallen on hard times recently.  Sure, most of their movies still deliver at the box office, but they are not quite the critical darlings that they once were.  Many people have claimed that their abundance of sequels in recent years has ended up diluting the brand and alienated audiences.  It doesn't help that the recent Cars 3 was one of the summer's biggest flops.  So, how does it look for Pixar's future going into their next feature.  The answer, so far, looks pretty good for them.  If there is one thing that Pixar still excels at, it's the quality of their animation, and their new film Coco is quite a beauty.  Using the Mexican holiday of Dia de los Muertos as their inspiration point, Pixar has crafted a very visually appealing film, both in it's more subdued moments and in it's more spectacular moments.  I got to glimpse some more extended scenes from this feature at Disney's D23 Expo, and what I saw made me confident that Pixar has another winner on their hands.  The visual designs of the Land of the Dead alone are spectacular and I can't wait to see them fully explored in the finished film.  The coming of age story for the young protagonist, Miguel, also is something that will give the movie a strong heart at it's center.  My hope is that the failure of Cars 3 doesn't loom large over this film, because I want Pixar's brand to carry the same weight that it once did again.  There was a time when every new Pixar release became something to look forward to.  Hopefully, Coco will be the kind of Pixar movie that will make us excited once again to see what they'll have for us next; even if it is a sequel to The Incredibles (2004).
KINGSMAN: THE GOLDEN CIRCLE (SEPTEMBER 22)
Thankfully, we don't have to wait too long for this.  The first film in this series, Kingsman: The Secret Service (2015), was a fun, irreverent surprise that kinda snuck under the radar and quickly became a cult hit.  This sequel seems to be doing what the best kinds of second chapters do and that's to broaden the world in which these characters live in.  What I liked so much about the first movie was it's world building.  Director Matthew Vaughn, taking his cue from Mark Millar's comic series, presented this interesting look into this secret organization of suave, well-dressed killing machines and did so in a very exhilarating and tongue-in-cheek way.  It plays upon all the spy movie tropes, and manages to hilariously poke fun at them too.  This sequel takes it a step further, and introduces the Kingman to their counterparts across the pond; the American Statesmen.  This opens the door for so many possibilities for this franchise, both in terms of action and humor.  Vaughn, who has yet to make a movie that I didn't enjoy watching on some level, did such a great job with the first Kingsman, and I'm very happy that he stuck around to create this follow-up.  I especially love his cast choices for the Statesmen; with Channing Tatum, Pedro Pascal, and Jeff Bridges seemingly perfect for these good-ol-boy archetypes.  Returning cast members Taron Egerton, Mark Strong, and Colin Firth also look to be a lot of fun here.  And I'm really intrigued to see how Julianne Moore functions as the new big baddy for the Kingmen.  As long as it retains the same level of fun as the first Kingsman, I am definitely on board for this sequel.
THREE BILLBOARDS OUTSIDE EBBING, MISSOURI (NOVEMBER 10)
This, for anyone wondering, is the little indie film that has me the most excited in the coming months.  There are plenty of other films from independent filmmakers with strong pedigrees that are coming in the months ahead, like Darren Aronofsky (Mother), Alexander Payne (Downsizing), Todd Haynes (Wonderstruck), Guillermo Del Toro (The Shape of Water), and even an untitled one from Paul Thomas Anderson; many of which could end up on my best of the year list.  But this is the one that sticks out to me looking at the upcoming release calendar.  For one, it's the third feature film from writer/director Martin McDonagh, whose last couple films, In Brudges (2008) and Seven Psychopaths (2012) have been some of my favorite movies in the last decade.  Secondly, McDonagh's style is so unique, in the way he builds his characters and constructs his plots, that it makes everything he does so unexpected.  I also enjoy the way he uses humor in his movies, often taking it to the extremes in terms of taste and use of graphic imagery.  Lastly, this premise seems so well suited for his sensibilities, and I am intrigued to see where he takes it.  With a grieving mother becoming so dissatisfied with the actions of law enforcement looking into the murder of her daughter that she in turn becomes a menace to society herself seems like a story that is ripe for so much humor and drama combined.  Frances McDormand especially looks to be in her element as the mother in question, and much of the best stuff in the trailer is seeing her be as pushy and offensive as possible.  McDonagh hasn't let me down yet, and I hope that he has delivered another quirky masterpiece this Fall.
MOVIES THAT HAVE ME WORRIED:
BLADE RUNNER 2049 (OCTOBER 6)
Sometimes a movie should just stand on it's own, instead of sparking an ongoing franchise.  What made Blade Runner (1982) such a beloved film over the years was the fact that it was unlike anything else we had seen before or since.  Ridley Scott's futuristic neo-Noir is still regarded as one of the greatest sci-fi flicks ever made and has over time been regarded as one of the best films ever as well, to some.  Needless to say, making a sequel 35 years after the fact would seem to be a big risk to take, and yet that's what we're getting in little over a month.  Thankfully, the movie has a solid team behind it.  It's being directed by Denis Villeneuve, who after making Sicario (2015) and Arrival (2016) back to back, is on somewhat of a hot streak and this kind of project seems to be in capable hands with him.  The film also stars heavyweight like Ryan Gosling, Robin Wright, and Jared Leto in new roles, while also bringing back original star Harrison Ford to reprise his iconic role as Rick Deckard.  Also, Ridley Scott is helping to guide the project along as producer, giving the whole thing his seal of approval.  And yet, even still, there is a worry that this film may not live up to the lofty expectations that it's predecessor has set.  It's hard to make a sequel to what many regard as a masterpiece, especially so many years after.  Blade Runner was also a product of it's time, and it's going to be hard to take it's visual and tonal aesthetic and make it appeal to a whole different generation.  But then again, maybe I underestimate the talent behind this project.  My hope is that this is a long awaited sequel that doesn't reflect badly on it's predecessor and ruins 35 years of legacy that it has built up.  At the very least, it does already look very pretty, but then again most copies tend to be.
JUSTICE LEAGUE (NOVEMBER 17)
This should have been the movie that was going to be the most anticipated release of the year.  But, due to a mismanaged launch of the DC Cinematic Universe, there is a lot less certainty surrounding this flick.  Thankfully, Justice League is coming off the the heels of the critically acclaimed box office smash that was Wonder Woman, DC's first real winner in their Cinematic Universe plan, and people are finally now hopeful that things are turning around for the League.  Unfortunately, this is still a Zack Snyder-directed feature, and his previous flick Batman v. Superman proved to be a low point for DC.  Yeah, I know that Joss Whedon was brought in late to do re-shoots after Snyder dropped out for personal reasons, but for the most part, this will still be the work of one of Hollywood's most divisive filmmakers.  The pleasing thing to see in this movie is a more humorous tone with the character interactions, coming especially from Jason Momoa's Aquaman and Ezra Miller's Flash.  I also like the renewed focus on Gal Gadot's Wonder Woman, which is not surprising seeing as how she has single-handedly saved the DC Universe this summer at the box office.  But, at the same time, the trailers might be showing us all the humor there is in the film, and the rest will still be the messy Zach Snyder overkill that sunk BvS.  The visual aesthetic still seems too dour for a comic book movie, and there's still a heavy presence of over-the-top CGI mayhem.  But, Wonder Woman indicated that DC might have learned some lessons and that hopefully extends over into Justice League.  Given that a lot is riding on this new film for everything that is to follow with DC comic adaptations going forward, let's hope that those lessons took hold, and quick.
MURDER ON THE ORIENT EXPRESS (NOVEMBER 10)
On the surface, this looks like a film that seems to have it all.  A prestigious director, a dream all-star cast, lavish production value, and a literary source that is acclaimed as one of the greatest novels of it's kind.  But, at the same time, I feel like this movie almost seems to be too good to be true.  This may be due to the very awkward way that it is being marketed.  Establishing all the main characters in one long shot is an interesting visual idea, but the use of pop song to underscore the trailer (Imagine Dragon's Believer) comes off as a little bit pandering.  It's as if the makers of this film are worried that younger audiences won't find anything interesting about this Agatha Christie mystery.  The movie also has the disadvantage of being a remake, or at least not the first go around with this material.  Sidney Lumet directed a famous Oscar-winning version back in 1974, with an equally impressive all-star cast as well.  So, Kenneth Branagh's new version in general has the handicap of being seen as too old-fashioned and too familiar to ever appeal to modern audiences.  And yet, even still, this has some potential to be a worthwhile film in the end.  Branagh is no slouch as a director, and he has assembled a great cast here; including Johnny Depp, Willem Dafoe, Michelle Pfeiffer, Judi Dench, Daisy Ridley, and Penelope Cruz just to name a few.  And the production values do seem top quality from the trailer.  I just wish that the marketing behind it didn't have to resort to deceptive pandering tricks in order to bring a wider audience.  The mystery is good enough on it's own to warrant attention.
THE LEGO NINJAGO MOVIE (SEPTEMBER 22)
Sometimes there is such an issue as too much of a good thing.  In the last couple of years, Warner Brothers Animation and the Lego Company have defied expectations, and have crafted not one but too movies around the plastic toy bricks that have defied expectations.  Both The Lego Movie (2014) and The Lego Batman Movie (2017) have hit their mark, and become instant classics as both comedies and as animated adventures.  Now, we are getting our third Lego feature and it hopes to carry on the goodwill that it's predecessors have already built up.  But, there lies a problem.  Is this too much too soon for the Lego franchise?  It was only a couple months ago that we got the Lego Batman Movie, which doesn't give us a lot of time to digest on that before the next course comes in.  The other problem is that unlike Batman, the rest of the world is not as familiar with the Ninjago brand from Lego.  This movie could have an identity problem as some audiences could be confused as to how this film fits in with the other two.  So far, the Lego franchise has benefited from it's clever sense of humor and exceptional animation style, but unless this new feature adds anything new to the mix, it may end up leaving audiences cold and tired of the franchise as a whole.  And that's not good for a series that was just beginning to win over a lot of new fans.  My hope is that it lives up to the two previous Lego movies, but if not, it will be a prime example for Hollywood to not count all their chickens before they're hatched.
MOVIES TO SKIP:
THE GREATEST SHOWMAN (DECEMBER 25)
You just know from looking at a movie that it's not going to live up to the sum of it's ambitions.  That seems to be the case with this overblown musical retelling of the life of circus founder P. T. Barnum.  Barnum is a fascinating figure, but I don't think that this lavish, reverential musical is the way to put the controversial showman into perspective.  Also this musical just feels too overproduced for it's own good.  This kind of musical is the thing that would have worked a decade ago in the wake of such film musicals as Moulin Rouge (2001) and Chicago (2002), but now seems to be out of style once again after the success of La La Land (2016).  What La La Land did was to modernize the classic musical, and work it into a contemporary story of lost love and broken dreams set against the backdrop of unforgiving life on the outskirts of Hollywood.  It subverted the genre while at the same time reinventing it.  The Greatest Showman seems to be a holdover from a pre-La La Land era that showed up a little too late to be relevant on it's own.  Ironically, it shares the same songwriters as La La Land, which may be the only thing going for it.  Otherwise, there just doesn't seem to be a lot here that could turn out to be interesting.  We know that both of it's stars, Hugh Jackman and Zac Efron can sing, but it might be a musical that wastes their good talent.  Also, given that Circuses are on the outs right now, with Barnum's own show closing shop after a century, this is not the ideal time for this movie.
FLATLINERS (SEPTEMBER 29)
Here's a movie with no illusions as to what it will eventually be; it just looks dumb as hell.  And not in a redeeming way.  A remake of a rather forgettable 1990 thriller from Joel Schumacher, this movie seems purely intended to bring in the millennial crowd and throw a bunch of jump scares their way.  Setting aside the ridiculous premise, this movie just seems indistinguishable from many other like minded thrillers, and like so many of them thinks that it is more thrilling than it actually is.  The presence of good actors like Ellen Page and Diego Luna in the cast doesn't help much either, because they both look disinterested here.  I wouldn't be surprised if this was just a paycheck role for most of the cast.  It's the kind of movie that just gets made by Hollywood in order to keep this forgotten title and premise alive (ironically speaking) and out of some cinematic purgatory.  The original may have some cult following, but I doubt any of those fans are clamoring for an update to the original.  It was silly then, it continues to be silly now.
DEATH WISH (NOVEMBER 22)
Speaking of ill-advised Hollywood remakes, we get this new take on a 70's Charles Bronson action thriller.  The original Death Wish was a product of it's time, when inner-city crime was viewed as a nationwide epidemic, fermented by unfair economic divisions and widespread corruption on the part of law enforcement.  In that era, the late 1970's, it was conceivable that a character like Paul Kersey would emerge, taking the law into his own hands when the old law could no longer be trusted.  But, that was then; this is now.  In an era when gun violence and tensions between cops and civilians are dominating the headlines, this kind of premise of an honorable vigilante is not just dated, but discouraged with good reason.   Remaking this movie now is not just a bad idea, it's kind of reckless.  The last thing we should be doing is romanticizing the idea of this kind of character, because doing so can lead to many other people thinking that they need to enact their own sense of "justice" their own way, and that's the kind of thing that can lead to some very bad consequences.  For the most part, it just looks like the film was made to exploit an old franchise and give a starring role to Bruce Willis that fits his own patented persona.  But, given how times have changed, this isn't the kind of story that will play just as well in our current state of affairs.
So, there you have a brief outlook at the months ahead.  What excites me the most is seeing how the Oscar race shapes up by years end.  There are a lot of usual suspects from some of our most acclaimed filmmakers, but the ones I enjoy the best are the little surprises that come out of nowhere.  I'm sure that no one expected a little seen indie that was dumped into theaters in late October last year called Moonlight would walk away as Best Picture the following Spring.  I'm sure the Academy itself didn't even expect that.  It's unexpected things like that which makes the Fall movie season so interesting.  It's where everything comes into focus and indicates to us just how the year will be defined cinematically.  So far, the year has been pretty good, if not record breaking at the box office.  The Spring proved to be surprisingly strong, and despite a sluggish start with duds like Alien: Covenant and The Mummy, the Summer also gave us a lot to be happy about.  I'm sure one thing that will talked about for a long time is how Wonder Woman broke all the rules of Hollywood and set a new high standard for DC in the competitive Super Hero market, but also opened the door for female filmmakers in general, showing that they are just as capable of delivering spectacular results with bigger budgets.  My hope is that the Fall season continues to deliver solid entertainment that's well in line with what has come before.  2017 may have seen a dip in box office, but that's not a sign of bad quality.  It's been a good year in general from an entertainment standpoint, and my hope is that the rest of the year doesn't let us down.