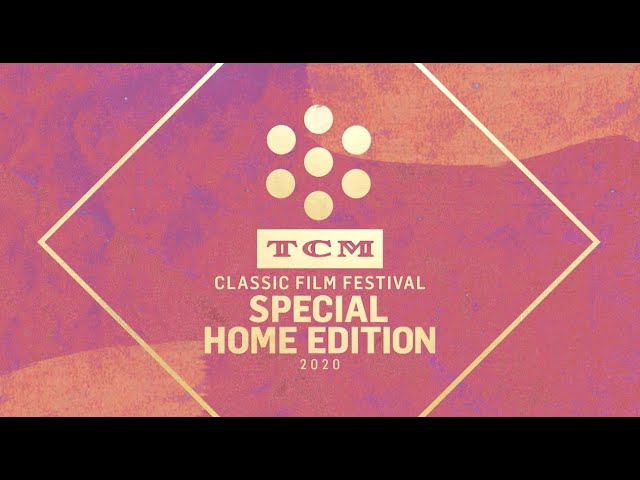 The ongoing pandemic of 2020 has taken away many options for entertainment across the world, but one of the hardest hit is undoubtedly the theatrical market.  We've witnessed movie theaters collapse pretty much overnight due to the shutdowns, and without some very much needed loans and debt restructuring, they could've easily never come back at all.  Hollywood has had to seriously readjust itself in this crisis, either by rescheduling their entire theatrical calendar or by moving something directly to on demand.  And though it has caused a disruption in the industry, the major studios do see a light at the end of the tunnel, and everything right now is centered on staying afloat until they are able to get there.  There is, however, a much more significant part of the industry that may have a more lasting change due to the coronavirus pandemic.  Though big tentpole features usually benefit from years worth of buzz surrounding them before they eventually premiere, smaller films usually spend most of the year desperately trying to find it's audience and fight for that spotlight.  Independent and foreign language films depend on a different system outside of the studio driven hype machine  as a means of getting the attention they need, and that system is the film festival market.  Film festivals, for the most part, are the venues that provide test runs for the movies that usually fall outside of the mainstream but have the potential of crossing over if they are received well by festival goers.  These festivals often have been where the industry has found their awards season prize winners, showing the growing influence that this tradition has on the business.  But because of the uncertainty that the pandemic has put on the future of the theatrical experience itself, it has put the festival circuit into unknown territory, leading many of them to rethink their strategies for both this year and the ones ahead.
This isn't the first time we've had to face a pandemic of this magnitude.  The 1918 Spanish Flu was just as widespread and far more deadly.  But what's different is that there wasn't an economy that included movie theaters, concert venues, and convention spaces as a daily gathering place for hundreds to thousands of people.  We've moved away from the more agrarian days of the early 20th century to a thoroughly social one.  Because of this, though the death toll won't be as high as the 1918 pandemic, the economic impact will be just as severe if not more so.  Hollywood, which was in it's infancy during the previous pandemic, has never been through a crisis like this before, and it's testing them in a way that may determine the future of the industry.  Certainly this is something that will leave a lasting effect on the industry as well, though the festival circuit has gone through disruptions before.  The two oldest and most important film festivals, Cannes and Venice, both had to be cancelled during World War II, and they managed to come back strong afterwards.  Various other factors have also led to sudden closures of a festival as well over the years, such as a sudden tragedy like 9/11.  But, as they say, the show must go on, and it has for many of the most prestigious festivals around the world.  The traditions themselves are not lost, but what is affected most in the meantime are the movies themselves.  A movie that would've had it's chance to be discovered at a festival, picked up by a distributor, and released by the end of the year just in time for awards consideration, ends up getting lost in the shuffle, and that in itself has it's own ripple effect.  There are many people who get their one shot at glory by having their film seen by industry insiders at a film festival and by taking that away, those filmmaker's hard work ends up being completely wasted.
For this year in particular, we've seen two of the most important film festivals of the spring resort to either an outright cancellation or a undetermined postponement.  South by Southwest (SXSW) is a film and live music festival that takes place in the early spring of each year in Austin, Texas, and is a favorite venue for off-beat and experimental movies to make their world premieres.  It's also a festival that spotlights rising talent with it's focus on first features and micro-budget short films as a part of it's programming.  Unfortunately, SXSW's festival dates were set to occur right when the coronavirus cases were starting to spike upward, and immediate stay at home orders were beginning to descend across the country.  With numerous panels being cancelled and a number of sponsors pulling out, SXSW were left with no other choice than to cancel the entire thing and begin to hand out refunds to it's passholders.  For them, the swiftness of the cancellation had a profound effect, as eager filmmakers who were going to get their first bit of exposure suddenly had to reconsider their future.  Another Spring festival that was going to happen in only a matter of days doesn't quite have that immediate effect, but will no doubt leave the industry changed in the months ahead, and that is the legendary Cannes Film Festival.  The Festival, held on the French Riviera, is considered the most valuable of all because it's always been seen as a bell-weather for Awards season.  Last year's Best Picture Oscar winner Parasite started it run by winning the top award at Cannes (the Palm d'Or) months prior, giving the festival much more industry influence.  Un-mooring it from it's mid Spring time-frame could affect the awards season significantly, and potentially affect Cannes standing overall, if it is unable to prove itself with a calendar year of being that important spotlight on these special kinds of films.
Cannes may still yet be able to put films in competition this year, but it could prove to be in a truncated version that sees less film screenings and a smaller than usual market.  Because of the shortened movie season in general, there is far less of a chance for festival premiered films to be able to even have their chance to connect with mainstream audiences.  The Fall movie season is already jam-packed with movies that were postponed from the Spring and Summer, and even those new dates could be in doubt if there is a second outbreak later this year.  So even if a festival happens, the chance that it will produce a new awards favorite is pretty dim.  The same is going to hold true for all the remaining festivals throughout the rest of the year, with Venice coming in the late Summer and Toronto in the early Fall.  And at this point, does the industry still take their influence into account, or does it judge it's Awards season favorites by a different measure.  More than likely, the industry will still be looking at the festivals for awards recognition, but it may be towards films contained within that are of the more mainstream variety.  For movies to be awards favorites, they must not only show quality, but also the ability to be profitable as well, which is a problem when certain movies are far more niche than others.  That's why these festivals exist, so that they can be seen by the right people in a venue that signifies the best responses these movies can get from a mass audience.  In a world where movies can't be screened in a theater for fear of an virus outbreak, what other choice is left there.  So, in the absence of movie theaters, many of these festivals are looking for the best alternative, and it is leading them to one branch of entertainment that is left open to them; the internet.
In 2020, we are seeing the beginnings of an entirely new kind of exhibition strategy, which is the virtual Film Festival.  With people staying at home, the demand for streaming entertainment has seen a significant rise, with some movies that were slated for theatrical release winding up bypassing it altogether in favor of releasing on Netflix and the like.  That works well enough for singular theatrical films, and is nothing really new, but how do you do the same with an entire festival's worth of programming.  With two different examples, we are seeing that actually play out right now from the comfort of our own homes.  Turner Classic Movies, which holds it's Classic Film Festival every April in the heart of Hollywood, was one of the first major public events to cancel all it's plans in preparation for the stay at home orders due to the pandemic.  It was a big loss for movie fans across the City of Los Angeles and all over the world (including myself, who usually has a report written up this time of year recounting this traditional event).  But, days later, TCM announced that they would be forming a special Home Edition of the festival, taking the movies that would've been screening at this year's festival and presenting them on their cable channel programming with specially made introductions added in the same style as they would've been done for the festival.  Simultaneously, they would also be releasing onto their YouTube channel never before seen footage from festivals past, like the Q&A's with filmmakers and movie star shown in their entirety; stuff that only festival goers would've seen before.  In addition, they would also conduct new interviews via the online meeting app Zoom with people who would've been honored at this year's festival.  Though not in any way close to filling the gap left by the communal experience of the event itself, it still gave fans of the festival something to tide us over while we wait for a return to normal.  Having spent the whole of last weekend going through all they presented both online and on TV, I was pleased to see TCM make some attempt to keep the tradition going, even if it's on the small screen.
Certainly TCM's example provides some idea of how to continue on a tradition of a film festival, but it also benefits from the fact that most of it's content are films that have already graced the silver screen before, and doesn't feel out of place being shown at home.  It's a whole different matter when the movies that are a part of the festival are ones that have never been seen before.  Are those movies going to have the same impact if they can only be seen on a television screen instead of in the theater.  That is the gamble that SXSW is about to make this next week.  Though the festival was cancelled, it was far enough into the planning to have a full line up of movies ready to screen.  Without the festival, the movies and shorts now sit in this limbo state where they may have to wait another year to be seen at all, due to some exclusive contracts made with the festival itself.  But, like TCM's plan to move their programming onto their channel, SXSW felt it was best to get their line up of movies out into the public right away instead of sitting on them, and thus they looked to find a way to do a virtual festival for themselves.  In the process, they managed to strike a deal with Amazon to allow their programs to stream on their Prime Video platform.  It may be outside of the valuable theatrical experience, but at the very least all these movies and shorts will have a chance to be spotlighted on one of the most widely viewed streaming platforms around.  The prestige of having the exclusive SXSW deal also helps to endear Amazon to all these up-and-coming filmmakers who had their movies tied in with the festival, helping to endear the streaming giant to the indie film crowd as well.  Any of the other streamers probably would've done the same, and this might begin a new arms race in the streaming market to create these platforms for film festivals that, depending on the circumstance, may have to move online.  It will be interesting to see if Amazon and SXSW's gamble pays off, because it could indeed change the festival circuit forever.
I have no doubt that both TCM and SXSW will return to their public venue format eventually, but simultaneously, we might see these virtual offshoots make their way online in conjunction with the real thing.  It's another form of exposure, and in the years ahead, we are going to find out which one provides the most benefit for the industry.  Sure, you may not make as much in ticket sales, but you'll also save on the expense of having to set up the exhibition at the festival in the first place.  It's that cost to benefit analysis that is no doubt going to be weighing on the minds of executives throughout the rest of the year.  And if the pandemic continues to be effecting the industry far into the remainder of the year, we may see them having to reconsider much of their criteria for the value all the movies by the end of the year.  The Academy of Motion Pictures Arts and Sciences, the governing body overseeing the Academy Awards, for one thing may have to loosen up their rules for what qualifies for the Oscars next year, because there is still the possibility that theaters could remain shuttered for the rest of the year, or at the very least be so constrained that they'll have less time to show more movies throughout the year.  With the film festivals bringing in more movies into contention, and fewer public venues to show them in, the last remaining alternative will be to have this influx of awards deserving movies move to channels like Netflix and Amazon.  Considering that the Academy requires at least 2 weeks of theatrical screenings in the cities of Los Angeles and New York for eligibility, it will be very difficult for those movies to gain the exposure they need, because of the uncertainty of the market right now.  So, many presidents are perhaps going to fall and rules bent in order to keep this industry running as close to normal as it possibly can get, which means a further tilt in the direction of online presentation.
As someone who values the theatrical experience very much, I am disheartened to see a further erosion of it's future with so many of these festivals opting for these virtual alternatives.  At the same time, I am grateful to see these festivals acknowledge the whole left behind and try to emulate it in some way through a different format.  It remains to be seen if these changes are permanent.  In the case of TCM, I absolutely see this as a temporary fix, as so much of that festival's purpose is to celebrate the theatrical venues themselves just as much as the movies they screen.  I have no doubt that a year from now, I will return to cover this festival as a guest in person just as I have over the last few times.  But I am curious if SXSW, Cannes, and all the others will ever return to normal.  Sure they'll have their festivals live again, but will the industry invest in them as heavily again, or will they see the virtual model as being just as valuable.  This will really be the test of whether or not we'll be returning back to normal in the years after this pandemic when it comes to the theatrical experience.  Moving festivals online may be economically sound because it removes so much of the marketing costs associated with setting up a premiere and transporting talent across the world to bring more prestige to a festival.  But, there is something to be said about the way these festivals generate more excitement for a movie based on that shared theatrical experience.  Word of mouth is one of the most effective forms of marketing that a film can have, and if word gets around that this movie had this kind of reaction at such and such a festival.  The impersonal feel of watching something online or on television just doesn't carry the same kind of effect.  It's also going to be interesting this year to see if such a gap also arises from the cancellation of San Diego Comic Con this year; one of the industry's most valued events for generating excitement for upcoming projects.  As for now, we are seeing Hollywood testing the waters and seeing if they can do the same kind of events virtually rather than open to the public, because really at this point there is no other alternative.  It is amazing how much of this industry is a freight train that can not stop moving, otherwise it will run off the rails.  I found TCM's experiment to be nice filler that smoothed an empty void but could not fill it in completely, and I'm interested in seeing what SXSW does next week.  But Hollywood should also consider that the theatrical experience will always be the most powerful barometer for judging the success of a movie, because it commands the most attention of it's audience.  The film festival circuit has been part of the life blood of this industry, and I don't see it being put to rest by a virus or by the advances of technology anytime soon.