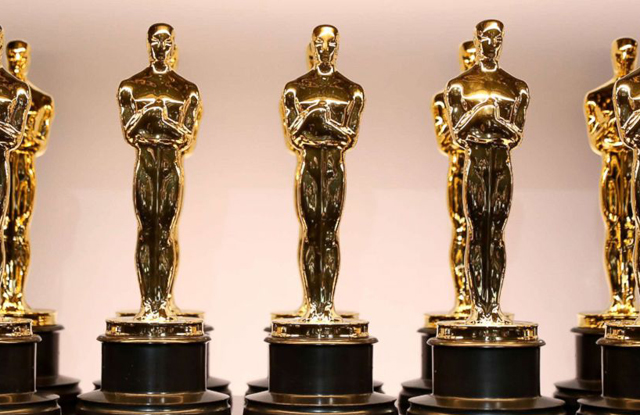 So, we come to this moment once again.  The Award season comes to an end this Sunday with the 91st Academy Awards, honoring the films of the previous year.  In many past years, you often find the Awards reflecting the mood of the industry as well as it's response to the state of the world given the choices that the Academy makes when the awards are handed out.  But the interesting thing about this year's Oscars is not the external turmoils, but rather the internal ones.  The last few weeks have been nothing short of a nightmare for the planners of this year's Oscar ceremony.  In a seemingly endless string of bad PR and short-sighted tinkering, the Academy of Motion Pictures Arts and Sciences (AMPAS) not only has to enter this year's Awards ceremony without a host for the first time in over 30 years, but also with many industry professionals bitter over the Academy's attempts to remove them from the spotlight.  It's been a frankly terrible year all around for this year's lead up to the Oscars.  First, the Academy received immediate blow-back from professionals and audiences alike when it was announced that they were considering the addition of a "Popular Film" Oscar.  The idea was swiftly sidelined, but not entirely shelved, which may become an issue in years to come.  Then, the decision to have comedian and actor Kevin Hart be the host for this year's ceremony fell apart once decade old homophobic jokes were unearthed, forcing Hart to recuse himself in order to not be a distraction and deal with the fallout on his own.  Then, just this last week, the Academy made it's most egregious error when it decided that four of the categories would not be aired live on television, and would instead be handed out during commercials, which was universally condemned across the entire industry.  The Cinematographer Guild (one of the affected categories) was even threatening a boycott.  So, needless to say, this year's ceremony is coming to us already hobbled by it's own self inflicted wounds.  That's not to say there might not be some pleasant results that'll come Oscar night.  Regardless of how the night goes, the movies will live on and whatever wins will still enjoy the glow of victory.
Like years past, I will be giving my personal picks for this year's Oscars, as well as giving my detailed thoughts on the primary categories.  Those categories of course are Best Picture, Best Director, Best Actor, Actress, Supporting Actor, Supporting Actress, as well as both Adapted and Original Screenplay.  In addition, I will share which movies I believe will win the Oscar, as well as the ones that I believe should win.  Because I want my choices to come from an informed place, I have made the best effort to watch all the nominees in each of these categories; including the obscure short subject ones.  So with all that said, lets take a look at the nominees.
BEST ADAPTED SCREENPLAY:
Nominees: Eric Roth, Bradley Cooper, Will Fetters (A Star Is Born); Charlie Wachtel, David Rabinowitz, Kevin Willmott and Spike Lee (BlacKkKlansman); Nicole Holofcener and Jeff Whitty (Can You Ever Forgive Me?); Barry Jenkins (If Beale Street Could Talk); Joel and Ethan Coen (The Ballad of Buster Scruggs)
This year's nominees for adapted screenplay are an interesting mix of faithful adaptations as well as movies adapted in the loosest possible sense of the word.  Barry Jenkins, who won previously for the movie Moonlight (2016), delivered a very reverential interpretation of the beloved novel by James Baldwin, which has long been appreciated in literary circles, but had never been given a cinematic treatment before.  Though it's heartfelt and perhaps Jenkins' best work yet as a screenwriter, his status as a past winner unfortunately lowers his odds of repeating.  The same for the Coen Brothers' Buster Scruggs, which is perhaps too episodic for the academy's tastes, and their nomination was the one surprise inclusion here.  The A Star Is Born screenplay does the impressive feat of taking an already familiar story that's been remade multiple times already throughout the years and makes it feel fresh again, mainly due to it's very resonant themes that remain relevant today.  But, the familiarity does leave the movie with few surprises as well, which holds the script back a bit.  One of the more pleasant surprises was the charmingly witty Can You Ever Forgive Me? screenplay from Holofcener and Whitty.  But, the screenplay that outshines all of these is the multifaceted one for the movie BlacKkKlansman.  Spike Lee and his co-writers created a screenplay that has to accomplish multiple jobs; taking the real life story of Detective Ron Stallworth from the account from his own memoirs, and making it work as both a detailed police procedural while also addressing the larger issues of it's subject and drawing those connections to the turmoil of today.  Lee, always the provocateur, likes to make pointed political statements with his movies, and while it's definitely there in BlacKkKlansman, it's also reserved to the point where it doesn't overwhelm the already fascinating story.  He even manages to surprisingly work some humor in as well, especially given the subject matter.  Lee, who has yet to win any Oscars, is long overdue, and this is certainly his best shot yet, and it'll be well deserved.
Who Will Win: Charlie Wachtel, David Rabinowitz, Kevin Willmott and Spike Lee; BlacKkKlansman
Who Should Win: Charlie Wachtel, David Rabinowitz, Kevin Willmott and Spike Lee; BlacKkKlansman
BEST ORIGINAL SCREENPLAY:
Nominees: Paul Schrader (First Reformed); Nick Vallelonga, Brian Hayes Currie and Peter Farrelly (Green Book); Alfonso Cuaron (Roma); Deborah Davis and Tony McNamara (The Favourite); Adam McKay (Vice)
For this category, the real contenders should really only boil down to two of the year's best.  Unfortunately, this is where Hollywood has unfortunately put it's blinders on, and given chances to some movies that really shouldn't belong in this category.  I'll say this right now; I thought Green Book was the most overrated film nominated for Awards this year.  It's depiction of race relations in the deep south during the 1960's is so patronizing and surface level that it almost trivializes the real horrors that were commonplace in that time.  It's a movie solely made for white Hollywood liberals; exactly the kind of movie that they like to pat themselves on the back for to show that they've made real progress on addressing racial divides, when in reality it does the minimalist of effort.  And sadly, it's the screenplay that most likely to win, because that's the target audience that the Academy voters represent.  The same applies to the politics of Vice, though there is more creativity in Adam McKay's script, despite it being much less focused than his winning screenplay for The Big Short (2015).  Okay, with my rant over, I believe that the Oscar should really go to the equal parts classy and subversive screenplay for The Favourite.  As much as I do love Alfonso Cuaron's autobiographical work for Roma, it's The Favorite that resonates even more, especially for the mean spirited jabs that are thrown between Rachel Weisz and Emma Stone.  It's a screenplay that also continually throws surprises at you and doesn't just follow a predictable line.  More to the point, it's the most subversive of the nominees here, throwing conventional expectations of lavish period dramas out the window as the characters grow more vicious, perverse, and nihilistic towards one another.  Let's just say that it goes places that you never thought a movie of it's type would ever go, and that was exactly what made it such a joy to watch. Considering that it's also from a first time published screenwriter (Deborah Davis) is also impressive, given how daring it is.  And that's the thing that I want to see the Academy honor, a movie that actually takes chances rather than one that plays by the book like, well, Green Book.  Sadly, because Green Book is preaching to an already convinced choir, it will probably rob a real original like The Favourite from getting it's true reward.
Who Will Win:   Nick Vallelonga, Brian Hayes Currie and Peter Farrelly; Green Book
Who Should Win: Deborah Davis and Tony McNamara; The Favourite
BEST SUPPORTING ACTRESS: Amy Adams (Vice); Emma Stone (The Favourite); Marina de Tavira (Roma); Rachel Weisz (The Favourite); and Regina King (If Beale Street Could Talk)
This year's supporting actress nominees represent a very strong field.  Amy Adams again proves she is one of the industry's most versatile talents, but her time as an Oscars bridesmaid is likely going to continue further.  Marina de Tavira's nomination was one of the most unexpected and pleasing surprises of this year's awards, and her passionate portrayal of a recently divorced mother is another of the many beautiful things about Roma.  And then there is the amazing, dynamic duo of Emma Stone and Rachel Weisz in The Favourite, who again are just incredible to watch as they try to outwit each other in the film.  But, if there was ever a category this year where there has been a clear front runner from the beginning, it is veteran actress Regina King for her remarkable portrayal of a strong willed mother in If Beale Street Could Talk.  Even with the impressive ensemble cast that gives so much life to Beale Street, King is the true stand out.  Her character feels so down to Earth and yet larger than life, especially when she takes it upon herself to set things right and make a normal life for her pregnant daughter once again after her loved one has been wrongfully imprisoned. Regina King also is very well beloved in the industry, having been a stalwart performer for over 20 years in various critically acclaimed films such as Boyz In the Hood (1991), Jerry Maguire (1996) and Ray (2004).  Surprisingly, she has never been nominated until now, so this is a long overdue honor for her, and the fact that she's going into the ceremony as a heavy favorite is not at all surprising.  She's been a hard worker her whole career and this is the Academy finally giving her that recognition.  But it's more than just a career award.  The performance, a beautiful mix of strength and compassion, is well deserving too, even in a strong field such as this one.  And considering that Beale Street was regrettably snubbed in so many categories, it's still a relief to know that it will get it's due recognition with King's noteworthy performance.
Who Will Win: Regina King, If Beale Street Could Talk
Who Should Win: Regina King, If Beale Street Could Talk
BEST SUPPORTING ACTOR:
Nominees: Adam Driver (BlacKkKlansman); Mahershala Ali (Green Book); Richard E. Grant (Can You Ever Forgive Me?); Sam Elliott (A Star is Born); Sam Rockwell (Vice)
The supporting actor category is likewise also pretty well decided at this point.  Unfortunately, it's for that movie Green Book which I already explained my dislike for.  However, if there was one Oscar to go to that movie that I'd be okay with, it would be the one in this category, going to Mahershala Ali.  His performance as famed musician Dr. Don Shirley is the one redeeming thing about the movie, and he would not be undeserving of the honor.  In a role that could have easily slid into caricature like the rest of the film, Mahershala brings a strong sense of stature and, as he constantly asserts within the film, a level of "dignity."  And it goes a long way to elevate the movie as a whole, though it doesn't quite salvage the whole thing.  In addition, the timing couldn't be better for Mahershala's, given that his role on the HBO series True Detective has been winning him extra acclaim throughout awards season congruently; something which also benefited Matthew McConaughey's road to Oscar five years ago.  The only road block in Mahershala's way is the fact that he already won the same award two years ago for Moonlight, and some Academy voters might want to spread the wealth out a little more to some of the first timers in this category.  That would exclude last year's winner Sam Rockwell who also is nominated here for Vice.  And Adam Driver's career is still fairly young and there will likely be many more nominations in his future.  The best opportunities for an upset belong to veteran actors Richard E. Grant and Sam Elliott, who are both beloved performers but have remarkably been overlooked for so many years.  My own favorite here is Sam Elliott, who managed to be the scene-stealer in a movie with heavyweights like Bradley Cooper and Lady Gaga.  And he has one of the best crying moments on film that I have seen in a long while.  So, I expect Mahershala to become a two time winner, but a long overdue Oscar for Sam Elliott would make me very happy.
Who Will Win: Mahershala Ali, Green Book
Who Should Win: Sam Elliott, A Star is Born
BEST ACTRESS:
Nominees: Glenn Close (The Wife); Lady Gaga (A Star is Born); Melissa McCarthy (Can You Ever Forgive Me?); Olivia Colman (The Favourite); Yalitza Aparicio (Roma)
Here we come to what is without a doubt the most competitive category of the night.  Every name here has a great case to make for the award, and all together they represent just how strong of a year this was for movies centered on women.  As of right now, the odds would tend to favor Glenn Close, a veteran actor whose career spans decades and multiple Oscar nominations, but has never won the Award once in all that time.  Here she has perhaps her best shot ever, with a boost from her long career as a respected performer.  She does, however, face a strong competition from Lady Gaga, who broke through many industry expectations to show that she could indeed pull off a serious dramatic role.  Gaga is still guaranteed an Oscar win this year for her inevitable victory in the Best Original Song category, but the goodwill she's built up this last year with A Star is Born helps to give her a strong chance here as well.  Melissa McCarthy likewise changed my perceptions of her as she took on an uncharacteristic dramatic role and excelled at it, and in a less competitive year, this would have been a significant turning point nomination for her.  Yalitza Aparicio deserves much credit herself as a first time film actress who manages to hold her own in a movie as grand and epic as Roma, especially when director Alfonso Cuaron put her through so much rigorous situations during the shoot.  However, my "favorite" of the bunch actually comes from The Favourite.  Olivia Colman gives the most daring performance in this category, portraying a cranky, self-indulgent brat of a monarch and still managing to find the humanity underneath.  She shifts from vulnerable to terrifying in such unexpected ways in a way that is both hilarious and tragic.  The chameleon like British actress, more than anything, created the most interesting "character" of the year in her film, and that is why I feel she is most deserving of the Award, but if it is indeed Glenn Close's time, then it will still be a well deserved honor given to one who shouldn't have had to wait this long.
Who Will Win: Glenn Close, The Wife
Who Should Win: Olivia Colman, The Favourite
BEST ACTOR:
Nominees: Bradley Cooper (A Star is Born); Christian Bale (Vice); Rami Malek (Bohemian Rhapsody); Viggo Mortensen (Green Book); Willem Dafoe (At Eternity's Gate)
Less competitive than the Actress category, but still not decided enough to have a clear front runner, the Actor category itself is also a fascinating one this year.  Basically it comes down to two performances where the actors went out of their way to become the real life subject that they were portraying.  Christian Bale, who has made a living becoming an actor so method that he literally transforms his body for a role, put on 40-plus pounds in order to play former Vice President Dick Cheney in Adam McKay's Vice.  Likewise, Rami Malek had to perfect a British accent even through extra large prosthetic teeth in order to portray beloved Queen front man Freddie Mercury.  The strange thing is that both of these dedicated performances appear in movies that are not really deserving of them.  Vice was an unfocused mess that is only elevated by Bale's exceptional and unflinching transformation.  And Bohemian Rhapsody is a cliche heavy, trivial paint by numbers biopic of one of the most unconventional rock bands of all time; not to mention it's production was plagued by the incompetence of it's now scandal ridden director, Bryan Singer.  And yet, despite the disappointments that both films turned out to be, they did feature the two best performances by an actor this year.  It only depends on which one the academy values more.  Christian Bale's performance may be the more divisive of the two, because his portrayal of Cheney may be seen as too humanizing for some of the more liberal Academy members and too mean-spirited for some of the more conservative members.  That in turn could lead to an advantage for Rami Malek, since he's portraying a universally beloved icon.  I'm inclined to go with Christian Bale's performance, just because of the immense amount of work he put into it, but Malek's performance is pretty transfromative itself, and incredibly entertaining.  In the end, it will be interesting to see who ends up winning, especially considering the fact that it's the performances that will stand out and not the problematic movies that they came from.
Who Will Win: Rami Malek, Bohemian Rhapsody
Who Should Win: Christian Bale, Vice
BEST DIRECTOR:
Nominees: Adam McKay (Vice); Alfonso Cuaron (Roma); Pawel Pawlikowski (Cold War); Spike Lee (BlacKkKlansman); Yorgos Lanthimos (The Favourite)
The interesting thing about this category is how much it influenced the momentum for the race towards Best Picture.  Without Bradley Cooper and Peter Farrelly getting expected nominations for their respective films A Star is Born and Green Book, it effectively reduced those movie's chances of getting the big award of the night.  Thank God in the case of Green Book.  But, what's interesting now is the mix of movies in this category which are very much driven by their respective directors.  Spike Lee gets his long overdue recognition in this category after being overlooked in years past for movies like Do the Right Thing (1989) and Malcolm X (1992).  Pawel Pawlikowski surprised everyone by getting this nod over more higher profile names. And Yorgos Lanthimos earned his first nomination here for his genre busting, uncompromising work for The Favourite.  But, let's be clear, this is Alfonso's award to lose.  He has picked up every directing honor so far this year, so his victory at the Oscars is all but certain.  And there's no arguing against it; he flat out showed the best work as a director this year.  Roma is an absolute stunning demonstration of a film director at the height of his power.  The movie is both intimate and epic, and the real joy of watching it comes in catching all the details that Cuaron puts into his frame.  The fact that it also comes from a personal, semi-autobiographical place really shows just how much dedication he put into this movie.  This decade has been especially kind to Mexican filmmakers already, with Cuaron's colleagues Alejandro G. Inarritu and Guillermo Del Toro also winning in years past, as well as Cuaron himself previously winning for Gravity (2013).  Considering that Roma is perhaps his best work yet gives him even more of an advantage here.  Alfonso has certainly risen to a point where anything he makes, even something as personal as Roma, becomes a showcase for all the amazing things you can do with the medium of film, and it's enough to make his almost certain win here just as deserved as anything else.
Who Will Win: Alfonso Cuaron, Roma
Who Should Win: Alfonso Cuaron, Roma
BEST PICTURE:
Nominees: A Star is Born; BlacKkKlansman; Black Panther; Bohemian Rhapsody; Green Book; Roma; The Favourite; Vice
This particularly light field offers some interesting insight into the evolving state the Academy is finding itself in.  For one thing, you do see some progress in recognizing movies that come from a different point of view and challenge the establishment of the Oscar norms.  BlacKkKlansman and Black Panther both show the much needed focus on minority voices in cinema starting to take a hold in the Academy, and Black Panther itself makes history as the first Super Hero film to ever get recognized in this category; a huge win in itself for Marvel Studios and for comic book fans everywhere who have long wanted to see their beloved characters get their due recognition.  However, you do see the Academy also clinging to their out of touch ideas of what constitutes an "Oscar worthy" film.  That's apparent with the nominations for Green Book and Bohemian Rhapsody, despite both movies being very polarizing among critics and audiences.  The fact that those movies got a nomination here instead of more daring films like If Beale Street Could Talk and Eighth Grade shows that there is still much more work that needs to be done to bring the Academy in line with what's really cutting edge now.  But, even with that, the signs of change are being reflected in the remarkably strong chances that Alfonso Cuaron's Roma has at winning the award for Best Picture.  A foreign language film has never taken the top award at the Oscars, but Roma could be the one to break that barrier.  The one road block that it could face is the Anti-Netflix attitude that some Academy members still have.  If Roma does in fact win, it would be one step towards establishing Netflix as a major studio force in Hollywood, which could move the industry further away from theatrical runs and more towards streaming content, which could be very disruptive for many.  And though I still value and prefer the theatrical experience, Roma was still my favorite movie of last year, so it's the one I want to see win.  The odds certainly are favoring it right now, but it will be interesting to see if the Academy is ready to open that Pandora's Box that a win for Netflix might bring to the industry.
Who Will Win: Roma
Who Should Win: Roma
And here is my quick little rundown of all the remaining Oscar categories, which I am very happy to note will not be short-changed at this year's Oscar telecast anymore:
Cinematography: Roma; Film Editing: BlacKkKlansman; Production Design: Roma; Costume Design: Black Panther; Make-up and Hairstyling: Vice; Original Music: If Beale Street Could Talk; Original Song: "Shallows" from A Star Is Born; Sound Mixing: Roma; Sound Editing: A Quiet Place; Visual Effects: Avengers: Infinity War; Documentary: Free Solo; Documentary Short: Lifeboat; Animated Film: Spider-Man: Into the Spider-Verse; Animated Short: Weekends; Live Action Short: Detainment; Foreign Language Film: Roma
So, there you have my picks for the 91st Academy Awards.  The one thing that is apparent from this year's nominees is the movement towards change.  The Academy may have made small steps towards recognizing things like genre pictures and films made by people outside the Hollywood elite, especially those of color whose work have too long been ignored.  It will also be interesting to see if Netflix's presence at this year's awards may have a ripple effect on the industry as a whole.  Yes, they are disrupting the traditional theatrical format that the industry has relied on since it's inception, but at the same time Netflix is making some of the most daring movies out there, with Roma being the most prestigious one to date.  Sure, we are all going into tomorrow's awards ceremony with the knowledge of how much the Academy has messed up the preparation, but you've got to remember, it's just a show in the end.  The Award carries so much significance on it's own that in time we will forget all about the acceptance speeches and what was everyone wearing that night.  Becoming an Oscar winner carries a lot of weight for how that person will continue to work in the future, whether it be taking the goodwill from the award to advance a higher profile on the things that matter to them or to use it as a certification to continue doing more daring things in the years ahead.  The one big worry is that the Academy is going to put too much stock in trying to make itself more "popular" which will make them make changes that really don't help in the long run.  The future for the Academy may be to break away from it's long history on broadcast TV and follow the Netflix example of streaming directly to it's audience.  That way they wouldn't have to worry about things like ratings anymore.  It will remain to be seen if the Academy keeps trying to tinker in the wrong way with their ceremony, but at least for this year that will not be the case.  It may be a rocky road to the Oscars, but in the end, the movies will outlast what happens tomorrow and hopefully the ones most deserving will come out on top.