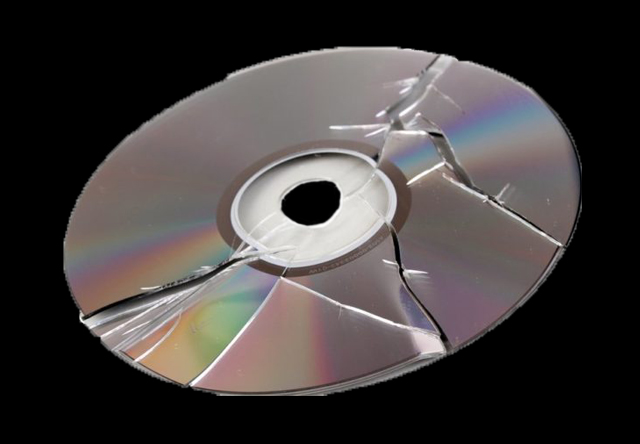 When you watch a movie, it can have a multitude of life spans in your memory beyond that first viewing. Whether you saw that movie in a theater or at home, your degree of reaction to that film will determine how you continue to treat that movie in the future. If you didn't like it, you'll probably never see that movie again and that will be the end of that relationship. If you do like a movie, you'll probably seek it out and watch it again, whether in the theater like before or whenever it is on TV. And if a person really likes a movie, and would want to watch it on demand whenever they would like, for the longest time the best option in that case would be to buy the film on home video. For the longest time, the release of a movie would reach it's final stage with it's premiere in the home video market, though some films over time would be so popular that several re-printings over multiple years would be necessary. Several media publishers would even entice collectors with limited edition sets for select films, particularly if they were celebrating an anniversary. For many people, there's something special about reaching the point where they can purchase the film for home viewing, making the movie they love a tangible thing that they can shelve alongside all of their other favorite movies. But, this market has recently been hit with a existential threat through the rise of streaming. Much like how the internet transformed the music industry, with digital downloads of songs greatly eclipsing the sales of CD albums, the web based streaming market has diminished the once mighty home video market to a fraction of what it once was. Before, it was quite easy to go to your local big box store and find a wide selection of movies from all types of genres available prominently on their shelves. Now, what was once a huge anchor section of these stores has since been reduced to at best one small shelf tucked away in the back of aisle. For some people, this is no big deal as they find the streaming market much more convenient, but for long time collectors this is a potential unceremonious end to decades long passion, and even worse, it could lead to a disastrous loss in the record of our cinematic history.
The dire outlook on the future of physical media came from the news this year that electronics retailer Best Buy was going to cease the sales of DVD's, Blu-rays, and 4K UHD discs in the next year. Up to now, Best Buy was one of the last holdouts in selling physical media with an expansive inventory. The news was tragic for many film collectors out there, but not entirely surprising. Best Buy's home video sections have been steadily shrinking over the last decade, much in the same way that similar sections in stores like Walmart, Target and Costco have been shrinking or just have outright disappeared altogether. At least Best Buy has given their customer base the heads up, as most stores just unceremoniously remove their movie sections without warning. Still, many people who have used Best Buy as their go to retailer are now in the position of having to look elsewhere in order to find the physical copies of the movies they want to own. Online retailers like Amazon will still likely offer physical media sales, but very discerning media collectors may be dismayed with having to deal with issues related to mail order purchases, rather than being allowed to pick it off the shelves themselves. What the elimination of physical media sales in retail stores also means is that publisher will be less likely to ship the movies out in bulk, which in turn will increase the cost of manufacturing. Physical media will likely cost the consumer more as a result, with the supply being so low and the demand so high. This situation would also likely lead to a decreased interest from the movie studios themselves in continuing the practice of home video releases, seeing it as far less reliable of a marketplace than streaming.
But what makes this shift especially troubling for many is that it may lead to an increase in lost media. The thing with streaming movies and shows exclusively through online platforms is that the consumer is at the mercy of the publisher with regards to that media's availability. Streaming content's value comes from the amount of viewership that they generate, and as we have learned from the streaming wars of the last couple of years, the movie studios have no qualms about pulling content away that doesn't perform well. There have been several instances from Disney+, Max, Peacock, Paramount+, and even Netflix of movies and shows that have been pulled off the services for whatever reasons, simply because they weren't getting the desired viewership compared to the rest of the programming. Sometimes the media is moved off temporarily for licensing reasons (such as how Max and Peacock seem to trade off showing the Harry Potter films), but there are cases where a movie and show is pulled off the streaming platform so that the studio can collect a tax break for the cost of production. The conditions of that tax break means that the studio can never profit off that select media ever again, which means that the show or film is just lost completely. If there was a coinciding physical media release of these films or shows they could've still survived beyond their lifespan in streaming, but without it, those movies and/or shows are just lost forever. This is an especially terrible situation for both audiences and the creatives who made these programs. A lot of love and care goes into making any piece of media, and regardless of the limited viewership they may have initially, a long lifespan through home video almost always allows for audiences to discover something and grow to love it. The recent trend of studios abandoning their body of work eliminates that potential for long term growth and worse, it increases the likelihood of that same media being lost forever.
There's a lesson from Hollywood's past about the dangers of losing our records of cinematic history. A lot of that certainly has been attributable to the negligence towards physical media in the past, though physical media has also enabled us to rediscover treasures as well. It is said that almost 90% of all the movies made before the advent of sound have been lost to time, and that's due for the most part to a lack of care when it came to preserving the film. Most film negatives either rotted away in terribly run storage facilities or were destroyed in fires either accidentally or intentionally. The fact that we do have some records of the early days of cinema at all is fairly miraculous, and it's been due to dedicated preservationists who have carefully maintained and cleaned-up these older films over the years. But, even as the worth of film increased, there was still several instances where lack of foresight caused the loss of historic pieces of media. The early days of television saw broadcasters re-using old tapes of now classic shows, as concepts of re-runs and home video weren't even thought of yet, which means that entire original recordings were just wiped clean for the sake of recycling to cut down on the cost of film stock. That's why we have lost many legendary early episodes of now beloved TV shows like Doctor Who, or Johnny Carson's earliest Tonight Show airings, and even the original broadcast of the Moon Landing (which we only have a record of now thanks to a lower quality dubbed copy). Home Video saved many shows and movies that otherwise would've been erased over time. The demand to have these available at home was key to getting them preserved. But in the case of streaming, the programs have only existed in a digital format, and once the streamer deems it to have no value on their platform, that's it. The only record of that movie or show's existence is whatever you have in your memory.
Thankfully, this kind of practice is creating it's own kind of backlash. There has certainly been backlash from fans of these cast away movies and shows that have voiced their anger at seeing them disappear, as well as from the filmmakers who worked hard to make them. But the practice itself is drawing it's own fire. This was one of the key sticking points in the strikes earlier this year. The studios were removing programming from their platforms without being transparent about the actual viewership numbers these movies and shows were generating. The Writers and Actors Guilds wanted the studios to be upfront about how well these programs were performing, because it's their art that's at stake in the situation. They wanted to know if the studios were collecting tax breaks because they were losing money on the underperformance of their work or if the studios were unfairly scapegoating their work to collect a quick buck off of tax breaks regardless of the programs performance. Thankfully, it appears that the guilds will have that information given to them, albeit with confidentiality to keep the true numbers out of the public view. But still, the way that the studios have gone about dealing with their streaming exclusive productions is dangerously cavalier with regards towards the long term health of their brands. The choices of what gets the axe and what doesn't is not as random as it appears, and it seems the more unique movies and shows without marketable franchises behind them are the ones getting abandoned. But it's these very outside-the-box projects that benefitted the most from physical releases in the past. Imagine if studios had done the same thing to home video phenomena like The Big Lebowski (1998), Fight Club (1999) and The Iron Giant (1999), all because they bombed in the movie theaters. If they started their lives on streaming and were cancelled so the studios could profit off of a tax break, we would have no record of these now recognized masterpieces.
So, with physical media in a dramatic decline, are we likely to see more media lost due to the whims of streaming. For the moment, it appears that studios are more content in collecting out $15 dollars a month than manufacturing and shipping out physical copies that may not even get sold. But, this way of thinking has gained it's own wrinkles as of late. The decline in subscriptions from Netflix last year, a first in their decade long streaming history, ended up spooking the rest of Hollywood, which had dove head on into the deep end of the streaming wars over the last couple years. All of the studios that now were operating their own streaming platform suddenly began to second guess their aggressive growth into the market, as streaming turned out to not be the golden goose that they all thought it would be. True, Netflix did rebound thereafter (by embracing advertisers), but the industry that was going full speed ahead had to immediately slam on the breaks and consider it's future. And this made a lot of them consider if it was worth causing an upheaval in the way business had been done over the last several decades. Home video may not have been lucrative all the time, but when the movie was popular enough and the demand was there, you could just as easily make more money off of selling a physical copy of a movie than in any other way. Some movies that flopped in theaters would later make up for it on video sales, and that's a revenue generator that the film industry sadly has forgotten about. There are signs that some of the studios are taking another look at the home video market as a possible revenue stream to coincide with their online platforms. Disney is starting to put out physical copies of their Disney+ exclusives, including The Mandalorian, Wandavision, and Loki. There's also been a drive by Disney and Warner Brothers to open up their catalog titles for re-release during their respective 100 year anniversaries this year. But even with these measures, it hasn't reversed the decisions to shut down sales of physical media at some of the big chain retailers. With that particular marketplace closed off, the likelihood of physical media becoming a large priority for the movie studios again seems pretty slim.
So what does the future of physical media possibly look like. The market will not go away entirely, but will likely evolve into something else. It helps to take a look at how physical media survived in other forms. The music industry still is primarily dominated by digital downloads through platforms like iTunes or Google Play, as well as through streaming on Spotify. But, there is still a market out there for physical media when it comes to music and the demand resulted in one of the most unexpected comebacks in media history. Collectors were not seeking out highly compressed CD albums anymore, but were instead buying Vinyl records, a format long thought dead after the advent of cassette tapes and CDs. In the mid 2010's, a surprising resurgence of vinyl sales began to take over, and you can still find a vinyl record section in any music store, and even big retailers like Target. The failure of digital readers to catch on is also another sign that many people out there are just more comfortable purchasing something that they can physically hold in their hand; a book in this case. Whether or not that happens to film has yet to be seen. But there are some third party publishers that are doing an amazing job of seeking films worth preserving and making them available for purchase through their own websites. This includes valued labels like Kino Lober, Shout Factory, Arrow Video, and one that I talk about all the time on this blog, The Criterion Collection. These publishers are still committed to making movies available on physical media and they are an invaluable blessing to both collectors and casual fans alike. Individual movie studios are also seeing the value of this specialty market. A24 sells copies of their movies on their own site, some not available anywhere else, and they give their movies these beautiful box art packaging that is also exclusive to their store as well. That's where I see the future of physical media going in the future; becoming more niche and catered to the collectors out there. It wouldn't surprise me if Disney, Paramount, Warner Brothers and Universal all started launching their own legacy labels similar to Criterion and Shout Factory to get collectors to buy premium priced physical copies of their films and shows over the next decade or so. At least that's the hope.
For something to survive the changing patterns of the movie industry, it helps to have a champion in high places. For physical media, such a champion has emerged in the form of filmmaker Christopher Nolan. His most recent film Oppenheimer (2023) became the summer's most unexpected box office hit, and just this last week it was released on Blu-ray and 4K UHD. Before the release, Nolan was out promoting the physical sale of the movie saying that he put a whole lot of love and care into making the physical disc version of the movie just as special as the theatrical presentation. But his most telling statement to members of the press before the film's release was that he hoped people would buy the physical copies of Oppenheimer saying, "So no evil streaming service can come steal it from you." It's a very pointed statement, but it comes from a very real concern that both he and so many others feel. Once you have a copy, it's yours and it can't be taken away. You, the customer now have control over when and where you can watch the film, without the streamers dictating if it's available or not. And it looks like Mr. Nolan's words rang true for many. As of this writing, Oppenheimer is completely out of stock in both 4K and Blu-ray formats; even on Amazon. That's a staggering result in the streaming dominated world of today. The demand is so high right now that Universal is now promising to fast track a second round of orders in order to restock their supply. Did Nolan completely save the physical media market with the record breaking release of Oppenheimer? Probably not, but it is a clear sign that the market is not dead just yet. There still is demand out there for select movies. Hollywood just needs to figure out how best to balance the long standing physical media market with the newer streaming one. It may be too late to convince retailers to reverse their decisions to cut back, but things could always change again. What matters is that some form of physical media record should remain so that movies and shows are not lost to time based on the whims of the studio. Media should have a chance to be preserved, and a widely available record through the physical copy marketplace is the best possible way to keep movies alive long after they first premiere. As someone who is an avid collector of physical media myself, my hope is that I'll still continue to fill up my shelves with all the movies I love for years to come. It may become harder to seek these movies out now, but a library of movies stacked neatly on my home shelf is far better to look at than an endless scroll of thumbnails on a digital streamer.