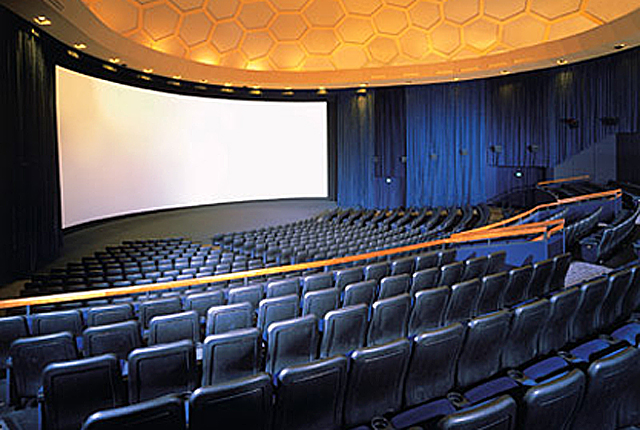 The Summer of 2018 has passed us by, and looking back on these last few months, we see many interesting results that give a different perspective on the movie industry right now.  For one thing, this summer was a period of both great success for the film industry, but also great turmoil.  On the positive side, box office reached record highs this summer, bolstered by the likes of Marvel's Infinity War and Ant-Man and the Wasp, as well as the record-breaking Incredibles 2 and the monstrous Jurassic World: Fallen Kingdom.  But, this was also a summer of huge shake-ups in Hollywood that is likely going to effect the way movies are made in the future, and also with how they are seen.  The continued rise of Netflix is putting pressure on the movie theater industry, and this summer we saw the beginnings of a whole different look for Hollywood.  The enormous merger of Disney and Fox cleared it's biggest hurdle and will become a reality in the next year, increasing the likelihood of a competitive on demand to take on Netflix with a catalog of properties bolstered by two major studios.  To combat the rise of streaming only content, movie theaters embraced the idea of adding subscription plans to their ticketing service, though the company that pioneered the concept, MoviePass, has barely made it through this summer intact and will likely crash and burn in the near future.  This is an industry in transition, and it's fascinating to watch this happen in real time, with sweeping changes happening much faster now than any era before.  It only makes the next few months ahead even more exciting as Hollywood's evolution continues to unfold, and especially with Awards season about to begin.
Like previous previews I've written in the past, I will be spotlighting movies coming out in the fall months ahead that fall into three categories: the must sees, the movies that have me worried, and the ones that are worth skipping.  These are my own preconceptions of the following movies, based on my own level of enthusiasm for each movie based largely on how well they are being sold, and also based on my own thoughts regarding my interest in their potential.  I'm not always the best handicapper, so these aren't predictions for how well these movies are going to perform both critically or at the box office.  Some of these could turn out to be incredible surprises, or crushing disappointments.  Or, they could end up being exactly what I thought they'd be.  So, with all that, let's take a look at the Movies of Fall 2018.
MUST SEES:
FIRST MAN (OCTOBER 12)
Of course, with any Awards season, you will see a big push from the major studios to put their own prestige film into the race, and that leads to new additions to one of my favorite genres in filmmaking; the historical epic.  This tried and true genre of film has always wielded some of the most impressive movies from Hollywood over the years, if not always awards contenders.  This year, Universal and Dreamworks look to make their claim with this space based epic centered around the life of Neil Armstrong, the first man to set foot on the moon.  Movies that have centered around the glory days of the space race have done generally well over the years, from The Right Stuff (1983) to Apollo 13 (1995).  But, it's surprising that it has taken this long for Hollywood to make a movie about the original moon landing of the Apollo 11, in addition to portraying the roles of the men who accomplished it, Armstrong and Buzz Aldrin.  Finally seeing this story make it to the big screen is one thing, but it's also interesting that the movie is coming from director Damien Chazelle.  Only on his third feature, the still young director is coming off of his success from directing the musical La La Land, which is quite the jump of genre.  I for one am intrigued to see how well he handles the shift.  He does have a great eye for visuals, and some of those shots of the moon landing do look impressive (which will be especially true for the select scenes shot specifically for IMAX).  I also like the fact that it seems that he's going for a first hand perspective here, showing all the details from Armstrong's point of view, especially with all the scary potential for catastrophe that this mission could've faced.  Chazelle's carrying over his La La Land leading man, Ryan Gosling, who seems like a perfect fit for the private, reserved Armstrong.  I love when Hollywood shoots for something big and important, and this ode to mankind's giant leap will hopefully be a worthwhile one.
RALPH BREAKS THE INTERNET: WRECK-IT RALPH 2 (NOVEMBER 21)
Disney has rarely returned to the well with sequelizing their animated features; at least in theaters.  But, when they do, it' usually for a film that's deserving of a follow-up.  Such is the case with this sequel to their surprise hit, Wreck-It Ralph (2012).  The original had a lot of fun with playing around with the concept of characters from one video game jumping into another, and they made good use of all the cameos from gaming icons to fill out the background of their movie; including the now iconic Villain support group scene.  But, as we see in this trailer, the makers of Wreck-it Ralph are not just going to repeat the same old formula.  They are instead opting to expand Ralph's world further, bringing him out of the arcade and into the world wide web.  The idea could run the risk of dating this sequel in our present, unlike the appeal of the  first which drew on our nostalgia for video games of yesteryear.  But, it seems like Disney is doing something clever here, by putting the jokes squarely on themselves.  With a sequence devoted to Ralph (once again voiced by John C. Reilly) and his companion Vanellope (Sarah Silverman, also returning) taking a trip to Disney's own website, the movie has a great opportunity to create some hilarious meta-humor.  Key among them is the now much talked about sequence involving Vanellope meeting the Princesses.  I watched the entire sequence at the D23 Expo last year, and I can tell you there is a lot more there that most people haven't seen yet, and it's all hilarious.  It will also be interesting to see how the movie addresses the down side of the internet as well, which can't be avoided and might prove to be a strong antagonistic story point.  New characters played by Taraji P. Henson and Gal Gadot also look to add some extra flavor to this universe, and I'm eager to see if this sequel is able to live up to it's predecessor and possibly even surpass it.
AQUAMAN (DECEMBER 21)
In the wake of what has become of Zack Snyder's DC Universe, culminating in the disappointing Justice League from last year, it seems that there is little to be hopeful for in the house that Superman built.  And yet, there's something about this Aquaman trailer that has me excited.  I think that the most pleasing thing about it is that it is very colorful.  Gone are the muted, drab colors of the Snyder films, and instead we get a look at the undersea world that is full of bold, bright colors that create this lush visual canvas of the undersea world.  And then there is Jason Momoa's performance as the titular superhero.  Easily one of the highlights of Justice League, Momoa clearly loves playing this role and his sense of fun is infectious.  It helps to believe in the integrity of the character you are playing, especially when it's a character that has long been mocked as ridiculous in comic book circles.  From this trailer, it's clear that Jason Momoa loves this character, and that he wants to make him not only stronger, but kind of a badass as well.  It's also clear that director James Wan wants to meet the challenge of this film as well.  Known mostly for horror flicks like The Conjuring (2013), Wan is branching out into new territory with Aquaman, and it seems like he's doing so by embracing the comic book elements fully.  Many of the scenes in the trailer look like they could've come right off the pages of a comic, including some rather epic shots both above and below the waves.  And another great sign of Wan's appreciation for the medium is in how well he has translated Aquaman's nemesis, Black Manta, to the big screen.  Most other filmmakers would have done away with Black Manta's bulky helmet, but Wan brings it to life in all it's glory, knowing very well that it's iconic and it defines the character.  Let's hope that like Wonder Woman, this Aquaman movie helps to elevate it's titular hero, and brings the DC universe back to where it should be.
BOY ERASED (NOVEMBER 2)
It wouldn't be the Fall season without a little Oscar-baiting fare thrown in the mix.  And while some are your usual independent, socially conscious drams that usually will not be widely seen by the public, there are some that are noteworthy and are worthy of spotlighting, even if they don't end up getting the big awards.  This film in particular appeals to me for obvious reasons.  One, it's another in a very positive trend in Hollywood of embracing movies that tackle LGBT themed issues and bringing them to a wider audience and making them mainstream.  Two, it's the first "Hollywood" film to ever address the very real problem of queer youth being forced into gay conversion therapy, a widely discredited practice perpetuated by religious fundamentalists that is akin to psychological torture in some cases.  It's something that we haven't seen dramatized in a mainstream film before and I think that it's about time that some light is shed on this issue.  The movie is written and directed by actor Joel Edgerton, who also plays the pastor in charge of this conversion camp, and he seem to have brought a very passionate and human perspective on this subject, both critiquing the practice while at the same time trying to understand the people who are a part of it, both with the victims and the perpetrators.  I love the fact that the movie seems to be as interested in the story of the parents as well as the boy at the center of the film (played by rising star Lucas Hedges).  It shows that their struggle is just as complex, and it's smart on Edgerton's part not to make religion itself the boogeyman of this movie, but instead show how people can be easily misguided in pursuit of their faith.  I hope that this movie presents a compelling examination of this all too real problem, and gets a real conversation started on the matter.
MARY POPPINS RETURNS (DECEMBER 19)
It's always a big risk to make a sequel to a classic movie, especially when a good many years or decades have passed in between each movie.  Disney is now planning to do just that with one of their most iconic films, following up on the original which was made a whopping 54 years ago.  The original Mary Poppins (1964) is a universally beloved classic, with fans spanning several generations.  Making a sequel to a movie like this is certainly a risk, but it seems like Disney is doing their best to honor that legacy while at the same time making this movie stand well enough on it's own.  The casting of Emily Blunt as the iconic nanny is a smart choice.  She has the same manner of cadence to her performance as Julie Andrews from the original, and Ms. Andrews has already blessed the choice of casting with her seal of approval.  I also like the change in time period for this film, as we find Mary revisiting the Banks children grown up into adulthood and with children of their own.  It's a time period that has already gone through two world wars, which would put Mary's advice and expertise into a different perspective altogether.  While this movie hasn't hinted at any musical sequences yet, it's likely that we'll hear a bunch of new songs here, and it helps that Emily Blunt is a talented singer in her own right, and will be backed up by Broadway icon Lin-Manuel Miranda as her co-star.  The movie also has an impressive supporting cast, including Meryl Streep, Colin Firth, Emily Mortimer and Ben Whishaw, plus it will also see iconic veterans joining in like David Warner, Angela Lansbury, and yes even Dick Van Dyke.  It may never be able to top the original, but with a top notch production like this, it can at least work as a fine complimentary piece to it's legacy.
MOVIES THE HAVE ME WORRIED:
VENOM (OCTOBER 5)
One of the pleasing things about the brokered deal between Sony and Disney to share custody of the Spider-Man franchise was that it helped to bring organization to the often out of control series and helped the character effectively integrate into the already established MCU.  The result was a fresher, younger webslinger played by Tom Holland, who made great appearences in Captain America: Civil War and Avengers: Infinity War, while also starring in his own acclaimed Spider-Man: Homecoming.  A peaceful solution benefited both parties.  However, it seems like Sony still wanted to make the most of their exclusivity with the Spiderverse characters, and they continued to push through projects that were already in development before Spider-Man made his return home to Marvel Studios.  The first of these is this movie that centers around the fan favorite Spider-Man villain, Venom.  Unfortunately based on this trailer, Sony seems to still be stuck in their Amazing Spider-Man universe plans that should've been given up once the character was recast.  It's unclear if this movie even exists in the same universe, which could be problematic if fans are clamoring for an eventual meet-up between the character, which might not happen.  Also, the CGI heavy trailer also doesn't give us much to grab onto either.  The one bright spot is the casting of Tom Hardy in the titular role.  It helps to have a quality actor in the role, and his muscular build is closer to what's required for the character, especially after how miscast slim Topher Grace was as the character in Spider-Man 3 (2007).  Hardy is also no stranger to playing comic book heavy's, given his iconic work as Bane in The Dark Knight Rises (2012).  I hope he gives enough of a good performance to make this movie worth the effort, otherwise Sony is only going to complicate things further with an already dissatisfied fanbase who wants to see all their superheros coexisting together.
CREED II (NOVEMBER 21)
When the first Creed hit in 2015, it defied many expectations.  It revived the long dormant Rocky franchise and not only did it become a box office hit, but it even earned Sly Stallone himself an Oscar nomination for his return to the iconic role.  Now, we are getting a sequel, which is not at all surprising as the story was open ended enough to warrant one, and the first movie itself was a continuation of the Rocky storyline itself.  The downside, however, is that this movie is being made without the visionary behind the original, director Ryan Coogler.  Coogler of course made history this year with his blockbuster film Black Panther over at Marvel, which made him unavailable to direct this sequel.  One would have hoped that MGM would've held out a little longer to allow Coogler more time to bring his input into the sequel, and continue the story his way.  But, that's not what happened, and this new Creed comes to us from an entirely different team.  Stallone apparently is more involved behind the camera this time around, including having a pass at the script.  It's not too much of a worry, since Stallone did write the original Rocky (1976) himself, but his track record with the rest is a little shaky.  On the plus side, the entire cast returns, including Stallone and Michael B. Jordan, and the movie does venture into the territory that we all expected this story to go, with Jordan's Adonis Creed taking on the son of Ivan Drago (Dolph Lundgren, who's also reprising his role).  It works thematically, because the first film was all about the young boxer rising out from under the shadow of his famous father, and this movie allows him to confront the other demon that haunts his family's name; the tragic death of Apollo Creed.  I hope that the movie lives up to this potential, but without Coogler's crucial involvement, I have my worries.
FANTASTIC BEASTS: THE CRIMES OF GRINDELWALD (NOVEMBER 16)
It appears that Hollywood just can't get enough of J. K. Rowling's Wizarding World.  Seven years after the final film in the Harry Potter franchise premiered, the universe that Ms. Rowling created still has enormous legs, and that was enough to convince Warner Brothers to invest in this spinoff series that unlike the Potter films does not come from a literary source.  The Fantastic Beasts franchise marks a departure for the acclaimed writer, as she takes upon the duties of screenwriting herself.  The new films are set within the same world, but centers on different chatacters as well as a puts it in a different time and place; specifically America during the Roaring 20's.  The first film was honestly just okay; neither anything spectacular, nor a complete disaster.  To be honest, it was a better franchise launch than Harry Potter and the Sorcerer's Stone (2001), and we saw how that franchise improved over time, which bodes well for the potential that this Fantastic Beasts can possibly have.  But, what we've seen so far from this follow-up makes me worried about the direction that the studio is taking with the franchise.  Fantastic Beasts and Where to Find Them (2016) did well at the box office, but not spectacular, which was enough to cause concern at Warner.  So, already, they are drawing heavily from the Potter well again.  The Hogwarts school features very prominently in the trailers, which tells me that the studio desperately wants to remind audiences that this takes place in the same world as the beloved and profitable franchise.  This unfortunately lessens the chances of this franchise being able to stand apart on it's own, and possibly might even make it feel superfluous and unnecessary as a result.  The franchise should be allowed to be it's own thing, and I worry that studio interference might cause it to suffer as a result.
BOHEMIAN RHAPSODY (NOVEMBER 2)
Speaking of movies plagued by behind the scenes interference, we have this high anticipated musical biopic about one of the greatest rock bands of all time.  The first major problem that this movie faced was the firing of it's original director, Bryan Singer.  Singer's departure was originally described as due to creative differences, but it's since been hinted that the studio removed him from the project because of personal issues, many of which are not pretty damaging.  Whatever the case, actor Dexter Fletcher stepped in and directed the remainder of the film, though Singer still gets the full credit because of DGA rules.  The other behind the scenes issue that's come to light is the alleged micro-managing that the surviving band members have been conducting during the making of this movie.  This includes their insistence on downplaying significant parts of their history, including front man Freddie Mercury's homosexuality and his tragic battle with AIDS, which ultimately led to his untimely death.  This issue in particular led to actor Sasha Baron Cohen abandoning the role of Mercury early on, because he felt it was disrespectful to the icon's memory.  All these backstage problems could potentially result in a disjointed and underwhelming film, which would be a shame given the subjects involved.  That being said, what does look promising is Rami Malek's performance as Freddie Mercury.  Even if the rest of the movie suffers, it's still likely that he will be a powerhouse in the role; potentially even Oscar worthy.  My hope is that the movie lives up to it's potential and that all the problems behind the scenes doesn't effect the power of this story and the image of it's iconic subject.
MOVIES TO SKIP:
THE NUTCRACKER AND THE FOUR REALMS (NOVEMBER 2)
Disney has been pretty hit or miss with their live action fantasies.  The ones that usually end up being the worst are the films that stress production design and costuming over story and emotion.  This retelling of the Nutcracker story, popularized in the Tchaikovsky ballet, looks like yet another over-produced mess in the same vein as Alice in Wonderland (2010), Maleficent (2014) and Beauty and the Beast (2017); all style and no substance.  The even more insulting aspect is the fact that the subtitle indicates that Disney expects this to do well enough to spawn a franchise.  I highly doubt that this will happen since I feel very little enthusiasm out there for exploring the world behind the story of the Nutcracker.  Even quality actors in the cast like Helen Mirren and Morgan Freeman doesn't inspire a lot of confidence either, because all of them look lost and confused in the above trailer.  One sign of things being a little off is the fact that Disney had to switch directors halfway through production, with Joe Johnston taking over from Lasse Hallstrom.  That's almost never a good sign, and as we saw with Solo: A Star Wars Story earlier this year, a change in the director's chair won't always fix a troubled movie.  I could be wrong, and this movie could turn out to be a visual, charming feast, but given the baggage that this movie is bringing along with it, we're more likely to get sour berries than sugar plums this holiday season.
THE GRINCH (NOVEMBER 9)
You would think that Hollywood would learn that some stories are better told with brevity.  Dr. Seuss' classic 1957 storybook is not a very long read, and was translated perfectly through animation by Chuck Jones with his 1966 holiday special, which ran at a very tight 25 minutes in length.  That would prove to be just the right amount of time with this story, because any attempts to bring it to feature length have proved disastrous.  Ron Howard's 2000 film was an outright mess of a movie, filling the gaps inbetween Seuss' text with a bunch of random filler that didn't add anything  worthwhile and in some cases, particularly the crude humor and painfully unfunny schtick from Jim Carrey, were insulting to the tone of the original book.  But, that was live action; you would think that it might work better in animation.  Unfortunately, Illumination Animation's upcoming adaptation looks like it's straying even further from the source material.  Not once in the trailer do you hear anything  remotely close to Seuss' distinctive, rhythmic style of writing, and instead recasts the iconic character into the same kind of situations that you would find in the studio's marquee franchise, Despicable Me.  Illumination's track record with Seuss adaptations, Horton Hears a Who (2008) and The Lorax (2012), has been pretty shoddy, so my guess is that this new take on the Grinch will likely fall under the already low bar.  I didn't think you could do any worse than the 2000's Grinch, but it appears that Illumination found a way.
ROBIN HOOD (NOVEMBER 21)
Did we really need another retelling of the legend of Robin Hood?  It was less than a decade ago that Ridley Scott and Russell Crowe took their shot at this age old story, and it failed miserably as well.  I would think that it could possibly work if the movie offered an interesting new spin on the tale, like Guy Ritchie take on Sherlock Holmes (2009).  But, sadly, this looks as generic as anything else in this tired genre.  Even Guy Ritchie couldn't breathe new life into the medieval swashbuckler recently, as was the case with last year's King Arthur: Legend of the Sword (2017), which this new Robin Hood bears an uncanny resemblance to in tone.  The one saving grace that could come from this movie is the cast, including rising star Taron Egerton in the title role, as well as convention breaking Jamie Foxx in the role of Little John.  But they will have to overcome quite a lot to pull this movie up in a time when audiences are frankly tired and disinterested in this kind of movie now.  There is such a thing as adapting a story that is too familiar, and the truth is there is nothing new that Robin Hood could bring us that we haven't already seen a million times before.
So, there you have my outlook for the upcoming fall season in cinema.  Mostly, I focus on the expected blockbusters, but what is really special about the next few months is the unexpected surprises that emerge without much fanfare.  These are usually the movies put up for Awards consideration late in the season, and they usually don't get talked about much until they suddenly appear on everyone's radar.  More than likely, what might end up being the big awards favorite of the season is one that I would've never thought to have singled out for this preview, because it has either not been fully advertised yet, or it's one that I don't full know how to judge just yet.  It's no surprise that the last few Best Picture winners have never shown up in any of my previews, and that's because their momentum really ramps up further down the line.  Even still, with the movies I've spotlighted here, I hope that it helps make some of you aware of what to expect in the months ahead.  One interesting thing I noticed is the lack of a major entry from either Star Wars or Marvel, two of the brands that have dominated this season as of late.  For now, Marvel is keeping things tightly guarded until next year when Captain Marvel and the next Avengers are released, and Star Wars already filled the annual quota with Solo earlier this summer.  So the victors of this fall season will be very different than in years past; good news for DC and Aquaman.  Regardless of the results, I just hope that everyone has a great time at the movies in the next few months.  Whether it's the weather or the elections that get you down in the following days, the warm embrace of a good movie is enough to lift us up, inspire us, and make us embrace the things that we love.