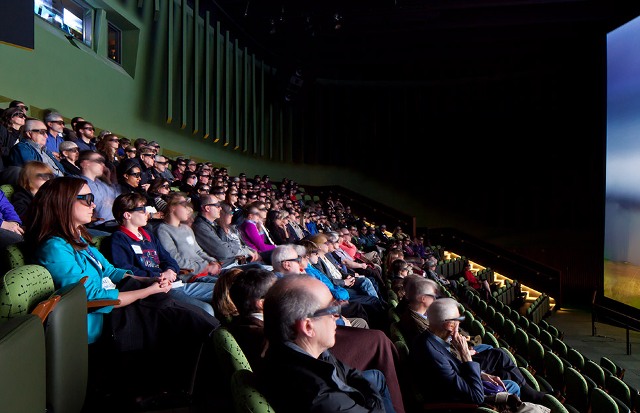 We've reached the end of yet and as I predicted, Hollywood has begun to back off on some of their bigger gambles in the past in the hopes that it would help boost their returns at the box office.  And in a way, that plan succeeded.  This summer saw films that disappointed, but there was no catastrophic flop this season, such as The Lone Ranger (2013) and Battleship (2012) had been in the last previous summers.  But, with a lesser number of big gambles this summer, we also saw another unfortunate trend, and that was the lack of a runaway hit.  For the first time in years, no movie this summer crossed the $250 million dollar mark by summers end, except for Marvel's Guardians of the Galaxy, which just barely made that milestone in this final week.  And considering that by this point in previous summers there had been more than a couple that could reliably reach that point and more, it shows a growing concern that the summer movie season is not generating the same kind of clout that it once did.  That's not to say that the movies that came out in the summer of 2014 were bad.  In fact, after watching most of them this summer, I actually believe this was one of the most consistently strong seasons we've seen in a while.  In particular, movies like X-Men: Days of Future Past, 22 Jump Street, Dawn of the Planet of the Apes, and especially Guardians of the Galaxy proved to be better than the average blockbuster.  It's just unfortunate that, other than Guardians, none of their box office numbers made any of them stand out.  One could argue that tepid marketing and a disinterested viewership could be blamed.  That was certainly the case with the exceptional, but under-performing Edge of Tomorrow, a movie that I even misjudged due to it's lackluster trailer, and it's one that signifies exactly what went wrong for so many movies this year.
But, now that the summer season has moved behind us, we look forward to the fall months ahead.  These are the movies that could serve as potential Oscar season material, or at the very least, generate some much needed heat at the box office over the holidays.  Some of this fall's big entries may be more indie driven than in past years, with big names like Spielberg and Scorsese noticeably absent.  We are, however, getting a new epic production from acclaimed director Christopher Nolan, whose become a reliable name when it comes to box office success.  There's also the final chapter in the Hobbit trilogy, the next chapter in the Hunger Games saga, as well as the long delayed follow-up to Dumb and Dumber (1993).  Prestigious directors like David Fincher, Ridley Scott, Bennett Miller, and Paul Thomas Anderson are also prepping their newest films for the fall as well.  Like past previews I've done before, I am going to take a look at the upcoming films that will premiere in the months ahead and tell you which ones that I believe will be the must sees, which ones I have worries about, and which ones that are worth skipping.  Of course, I'm purely going on speculation with all of this, based on news of their production and how they are being marketed through their trailers.  So that being said, let's begin looking at the movies of Fall 2014.
MUST SEES:
INTERSTELLER (NOVEMBER 7)
Of course, whenever Christopher Nolan, the director behind the Dark Knight trilogy and Inception (2010), makes a new film it's going to be an event.  And though many of his films are grand in scope, they always seem to be grounded in a sense of realism that few other directors can replicate so effectively on the same kind of scale. With  Interstellar, Nolan is venturing off into a much different direction; delving further into the realm of sci-fi than he has ever gone before.  The movie is written by his brother Jonathan Nolan, who at one time had Steven Spielberg attached to the script, before he moved on to other projects.  Thankfully Christopher was there to pick it up and judging by the trailer above, it seems like he is really putting all of his talents as a visual storyteller behind it.  The cinematography in these short clips are particularly eye-catching.  And I'm sure that like all of Nolan's previous movie, this one is going to push the envelope and possibly become yet another movie that sets trends in Hollywood.  Suffice to say, this is the movie I am most looking forward to this fall season.  My hope is that it is good enough to be the movie that finally earns Christopher Nolan that Best Director nomination that he's always been denied in previous years, and maybe even be good enough to get him the award itself.  It does have the benefit of having recent Oscar-winner Matthew McConaughey as it's lead, as well as a bunch of past award winners like Anne Hathaway and Nolan regular Michael Caine filling out the rest of the stellar cast.  If Interstellar isn't the best film of the fall season, it will almost certainly be it's most ambitious.
THE HOBBIT: THE BATTLE OF THE FIVE ARMIES (DECEMBER 17)
Another ambitious film for the fall season, this movie marks the end of a grand scale trilogy, as well as the end of one of the most ground-breaking franchises ever.  Time will tell if this is the final adaptation we will see of one of J.R.R. Tolkein's novels, but this will almost certainly be the last one to be helmed by director Peter Jackson. While The Hobbit trilogy may not be as universally beloved as The Lord of the Rings trilogy, no one can deny that these films feel just as ambitious as their predecessors, and maybe even more so.  I for one have enjoyed every one of the films in this series, and that excitement is certainly making me look forward to this final chapter.  Though there is a lot of excitement to be had, there will also be the sad feeling knowing that this will indeed be the end to an era that has left an impact on movie-goers around the world like me.  But while the movie carries a lot of weight behind it, my hope is that it will stand well enough on it's own apart from it's place in the franchise.  The previous film, The Desolation of Smaug (2013) ended on quite a cliffhanger and it will be interesting to see how that carries over and leads to the ultimate conclusion; and how that will all tie into the events we've already seen in the Lord of the Rings.  The Hobbit has been a fun yet still engaging series of movies that I do believe compliments Rings very well, and helps to make Tolkein's Middle Earth feel bigger and more complete.  Sometimes the final chapter is the hardest movie to make, especially when the story is this big and complex, but if Peter Jackson's Oscar-winning The Lord of the Rings: The Return of the King is any indication, Jackson is hopefully saving the best for last.
BIRDMAN (December 2014)
Looking at an entirely different, but no less ambitious movie, this awards season will include this new, trippy flick from acclaimed Mexican director, Alejandro Gonzalez Inarritu (2006's Babel).  What I find so interesting about this premise is the way it seems to be crafted around it's main star, Michael Keaton.  The plot is about an aging actor (Keaton) who became famous for playing a popular superhero on film, but is having trouble adjusting his career after leaving that behind; something that the one-time Batman actor probably identifies with.  The film is naturalistic like most of Inarritu's films, but there are parts where the movie will take wild, imaginative departures into the realms of insanity that the main character is experiencing, and it all looks very fascinating.  What I find most exciting though is the casting of Michael Keaton.   To me, he was one of the best Batman's ever on the big screen (if not the best) and seeing him use that experience as an inspiration for this character could make this a truly standout role for him.  It would be great to see this movie act as a jumping off point for a whole new phase in Keaton's career, and help him get some awards attention.  I always felt that he has been a severely underused actor and he's much more talented than his reputation as the Caped Crusader would have you believe.  Hopefully this is the movie that helps everyone to see that as well.  It certainly helps to have an acclaimed director like Inarritu in charge, and the movie looks like an interesting experiment for him as well.  Hopefully this is one of those indie films that lives up to it's potential and earns the awards that it's gearing itself up for.
BOXTROLLS (September 26)
Animated films are popular during the fall season, but rarely do you see one that is not-CGI animated nowadays.  Thanks to the Portland, Oregon based Laika studios, stop motion animation is still thriving, and that's largely due to the fact that the animators at Laika are churning out films that are not only visually stunning, but are also clever and charming as well.  That has been true with their last two films, Coraline (2009) and ParaNorman (2012), which were both smart and fun, without ever having to make compromises to appeal to a wider audience.  The same looks to be true with their new film The Boxtrolls, which gets it premiere in a few short weeks.  Like it's predecessors, the movie looks to be just as imaginative and clever as the others, and hopefully it continues the great track record that the company has already maintained.  I for one am happy to see any animated company take risks and try to challenge the audience's expectations instead of pandering to them.  That's unfortunately been the case with most animated films from the bigger studios.  Laika seems to work under the mentality that audiences will enjoy their films as long as there is substance behind the style, and that everything is done with sincerity, and not for just the cheap laugh.  Coraline and ParaNorman proved that it was possible, so hopefully Boxtrolls lives up to that same promise.
FOXCATCHER (NOVEMBER 14)
Unlike the other movies I've discussed, this is a movie that has already garnered attention from critics and the film festival circuit for months now.  A winner at the prestigious Cannes Film Festival, Foxcatcher is considered an early favorite for the next Oscars.  Time will tell if that proves to be true, but there is no doubt that this movie is certainly one to get excited for.  What's especially interesting about this movie though is the casting against type of Steve Carell in one of the lead roles.  Based on the notorious DuPont murders, Carell is almost unrecognizable as the manic John du Pont, the millionaire sponsor of an Olympic wrestler (played by Channing Tatum), who he ends up killing in an act of murder-suicide, which is documented in the film.  Director Bennett Miller has already had success around awards time, with Capote (2005) and Moneyball (2011) respectively, but Foxcatcher is getting the hottest buzz yet, and it looks like a film that will certainly be awards material come the end of the year; especially for Carell.  My hope is that the movie lives up to the hype and becomes the awards juggernaut that everyone is saying that it will be.  In any case, it will be interesting to see someone like Steve Carrell expand his range as an actor and succeed at it too.  And these true life stories are always fascinating to see dramatized, especially when quality talent is behind it.
MOVIES THAT HAVE ME WORRIED:
FURY (OCTOBER 17)
Now on the surface, there shouldn't be anything about this movie that should make me worry.  It's production values look impressive and it's got a charismatic star in the lead with Brad Pitt.  So, why do I think this movie may end up disappointing in the end.  My worry is mainly due to the fact that there has been so many other movies that look exactly like this one (Saving Private Ryan comes to mind) and nothing about this trailer makes me believe that it will add anything new to the war movie genre.  I enjoy war films alright, but the ones that stand out to me are the movies that bring something new and interesting to the genre, and not just recycle all of the old cliches that we've seen before.  Another Brad Pitt WWII flick managed to do that a few years back; the Quentin Tarantino directed Inglorious Basterds (2009).  This movie, on the other hand, looks to be playing it safe, and feels more like Saving Private Ryan with tanks.  Another area of apprehension is the cast, which apart from Brad Pitt, features some fairly unappealing actors in most of the key roles (Shia LeBeouf, for example).  Of course, that may just be how the film appears in the marketing and the final product may end up being much better.  Let's hope director David Ayer does deliver a worthy entry to the genre.
BIG HERO 6 (NOVEMBER 7)
Disney Animation is coming off one of their best years in company history, with their last film Frozen (2013) breaking all kinds of box office records.  This fall, we get their follow-up production, which also marks their first adaptation of a property owned by their sister company, Marvel Comics.  Big Hero 6 is a marked departure from the style seen in Frozen, and unfortunately that may work as a disadvantage for this film.  The fact that Frozen was such a huge success may end up overshadowing every film that comes after it, especially this one, given that it's premiering so soon after.  The same thing brought down Disney Animation in the late 90's and early 2000's, as no film in that time could ever match up to the massive success of 1994's The Lion King.  As of now, there's nothing about Big Hero 6 that tells me that it end up being as successful as Frozen; but few other films ever will.  The best we can hope for is that Big Hero 6 will still be a charming and fun animated film.  The trailers are already doing a good job of selling the personalities of the characters, as well as the imaginative action bits.  Let's just hope that the Disney executives expectations are not too high this time around, and that they'll be satisfied with a box office return that's still strong, but well below Frozen standards.
INTO THE WOODS (DECEMBER 25)
Musicals tend to be a popular choice during the holiday season, and this year brings us the first cinematic adaptation of Stephen Sondheim's Tony-winning classic, Into the Woods.  Woods is all about the classic Grimm Brothers fairy tales, but with a darker and more contemporary twist.  Given that the movie is adapting an already beloved musical with a strong fan-base, you would think that there would be a lot of excitement surrounding this film.  Unfortunately, worries have already arisen about the production, leading people to believe that the film's distributor, Disney, is watering down the darker themes of the musical to make it more appropriate for family audiences.  Also, the marketing is also doing a poor job of selling the movie as well, and leads one to believe that even Disney doesn't have much faith in the final film.   The fact that they're trying to sell a musical, and not once in the trailer do you see any of the all-star cast belting out a tune, is a revealing indicator of that worry.  That being said, the cast is impressively assembled (with A-listers like Meryl Streep and Johnny Depp), and award-winning director Rob Marshall has a proven history of adapting musicals successfully to the big screen (2002's Chicago), so the final product could end up surprising and hopefully gives the classic production the translation it deserves.
DUMB AND DUMBER TO (NOVEMBER 14)
On the surface, this one looks like a movie that's just destined to fall flat on it's face.  Given that the previous movie was made over 20 years ago, this long delayed sequel could be seen as too little too late.  I for one am cautiously optimistic about the film.  I want to see this movie work, mainly because I still regard the original as a comedy classic, although I do know that not everyone shares that same opinion.  What makes me happy is the fact that this film returns all of the original people involved; the Farrelly Brothers along with stars Jim Carrey and Jeff Daniels.  Unfortunately, none of them are anywhere near as relevant as they were since the first movie came out; with maybe the exception of Daniels.  More than likely, this film will not work out well in the end, but then again it could end up surprising us.  Jeff Daniels especially looks like he's having a blast playing this character once again, and Jim Carrey is certainly at his best when he takes on roles like this.  Also, this film has the benefit of being a true sequel, and not a cheap cash-in like the horrible prequel film Dumb and Dumber: When Harry Met Lloyd (2003), made without Carrey and Daniels, or the Farrelly's.  Let's hope that this film is the sequel that was well worth the wait.
MOVIES TO SKIP:
ANNIE (DECEMBER 19)
Yet another remake of the seemingly ever present Annie musical.  This one is attempting to shake things up by casting African-American actors in the key roles of Annie and 'Daddy' Warbucks (Quvenzhane Wallis and Jamie Foxx respectively) which is actually an admirable and good way to go towards re-imagining the musical for a contemporary audience.  And the main stars are certainly better selected here than how this movie started out in pre-production; as a vanity piece for Will Smith and his daughter Willow.  But the fact that this musical has been done over and over again many times makes this film feel just unnecessary.  Also, like Into the Woods, this movie's marketing is noticeably de-emphasizing the fact that it's a musical, which could be an indicator of some of the studio's worries.  Another warning sign seems to be the very miscast Cameron Diaz as Miss Hannigan.  She's very much out of her league in this film, and doesn't even come close to holding a candle up to Carol Burnett's performance in the original 1982 film.  There are too many negatives working against this movie to make me believe that it was worth revisiting Annie again, and I doubt that this one is going to leave me surprised in the end.
EXODUS: GODS AND KINGS (DECEMBER 12)
Ridley Scott is one of the greatest visual directors of our times.  Some of his movies are definite masterpieces (Blade Runner, Alien, Gladiator), but unfortunately his recent track record has been a little shoddy.  Exodus looks like another visually stunning entry into his filmography, and some of the set-pieces definitely feel like vintage Scott.  Unfortunately, it also feels like another retread of ground he has already covered in films like Gladiator (2000) and Kingdom of Heaven (2005), and not in a good way.  Also, the awful looking transformation of actor Joel Edgerton into Pharaoh Rameses makes me worry that this movie may end up being unintentionally funny instead of awe-inspiring.  Given that the story of Moses has already been done again many times before on the big screen, my biggest worry is that Scott's version will feel superfluous and unnecessary, which is an unfortunate fate for such a great visionary filmmaker.  That being said, Christian Bale does seem like ideal casting in the role of Moses and the film does have some beautiful production values.  Unfortunately as of now, it looks like more style than substance.
NIGHT AT THE MUSEUM: SECRET OF THE TOMB (DECEMBER 19)
Now here is the very definition of a movie that serves as nothing more than a cash grab.  After two lackluster, yet inexplicably popular films prior, we are now get a third film in this series that no one seemed to be clammoring for, other than greedy studio executives.  Just watching the trailer, you can see that the film's star, Ben Stiller, has completely lost interest in this series and is now just phoning it in.  Also, the movie seems to be relying more heavily on cheap slapstick and bodily humor than on anything clever and witty.  And what's most unfortunate is that this will be one of the final movie roles from the late Robin Williams; thankfully it's not the last, because I don't think this is the kind of movie that he would've wanted to be his swan song.  Overall, the best I can describe this film as is that it is unnecessary, and it will probably come and go very quickly this holiday season.
So, these are the movies that stand out to me the most this holiday season.   I know that there is another Hunger Games movie scheduled this Fall, but I have to confess, I just don't care enough about that franchise to want to write about it.  Maybe I'll review it when it comes out, but after two previous films, I have yet to get on the bandwagon and I doubt one more film will change that.  For now, it's the big productions this Fall that have me most excited, as well as the smaller films that are generating all the Awards season buzz.  It will be interesting to see which films stand out the most by year's end, and which ones that may end up surprising.  I for one am eager to visit my local cinema over these next few months and hopefully this season is a standout one compared to years past.