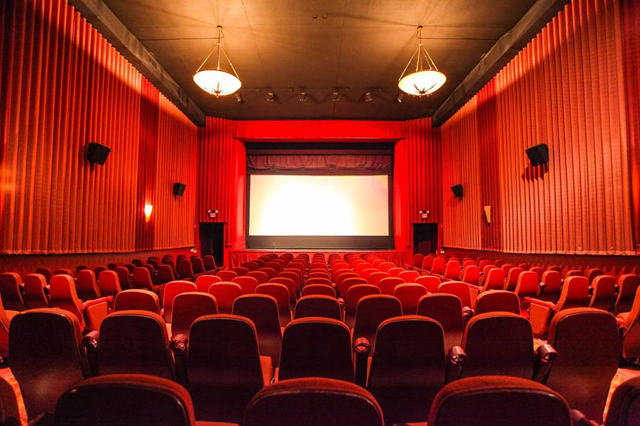 In the summer of 2022, we saw what a tentpole movie season could look like in the aftermath of a pandemic.  The result was positive, but still a mixed bag in many places.  For one, we saw healthy box office across all the months of this Summer thanks to some high profile releases, as well as from some unexpected indie hits.  One thing I'm sure no one expected was the gravity defying success of the movie Top Gun: Maverick (2022), which easily became the biggest success of Tom Cruise's lengthy career as well as the undisputed champion of this summer.  One of the holdovers from the pandemic, the movie finally released two years after it's initial planned release date, performed well from the start, and then just stuck around after many others faded over the Summer.  Even right now, there are still showings of Top Gun: Maverick available all over my local market, and it's the last full week of the Summer.  Apart from Top Gun, which now stands as one of the highest grossing movies of all time domestically, Marvel continued it's win streak with solid returns on Doctor Strange in the Multiverse of Madness (2022) and Thor: Love and Thunder (2022).  Baz Luhrmman flexed his cinematic muscles with his Elvis (2022) biopic, carrying it to a solid $145 million gross.  And other franchises like Jurassic World and Minions continued to show solid strength even in a pandemic effected market.  But, there are still signs of worry for theaters.  While the big blockbusters performed well, there was a severe lack of diversity in the amount of movies available to see in the theater.  Animated movies like Pixar's Lightyear (2022) and DC's League of Super Pets struggled against heavy competition, and once reliable genres like horror and comedy were almost non-existent.  And with uncertainty about the economy and inter-studio shake-ups like the one that's going on at Warner Brothers right now, with dates being pushed back again, you can see how movie theaters know that they aren't out of the woods yet, even with a re-bounding summer season.
Now we come to the Fall movie season, which presents to us a whole different kind of crop.  The kind that is put up for end of the year awards.  We'll still get our usual big budget blockbusters coming out around the holidays, including stuff from Marvel and DC, as well as highly anticipated sequels, like the long awaited return of director James Cameron to the world of Avatar.  But what usually ends up defining the months ahead are the movies that we don't know that much about yet; the ones coming out of the film festival circuit.  Sundance and Cannes have already seen some of their honorees make it to the local film markets, but in the next month we also have the Venice and Toronto International Film Festivals about to commence, both major bellwethers for what may become the Awards season favorites.  Overall, there is indeed a lot to look forward to in the next few months.  Like my previews in the past, I will be looking at the movies that I believe are going to be the must sees, the ones that have me worried, and the ones that I say are worth skipping.  Keep in mind, I have been off in the past, so my bets are not ones that should be banked on.  These are first impression takes, ones that I have going into the months ahead based on my feelings with regards to how well the movies are selling themselves to me.  My opinions on these movies could change and often have.  But for now, let's dive in and take a look at the Movies of Fall 2022.
MUST SEES:
BLACK PANTHER: WAKANDA FOREVER (NOVEMBER 11)
There are quite a few movies to be excited for this Fall season, but I don't think there will be as many eyes on them as this one.  The follow-up to the groundbreaking Marvel super hero film Black Panther (2018) has had to contend with a lot of problems over the last couple years.  Chief among them is the tragic and devastating loss of actor Chadwick Boseman, the Black Panther himself, from his tough and private battle with cancer.  His death sparked an outpouring of grief and support from fans across the spectrum of the comic book fandom across the world.  Though Marvel was left with a difficult circumstance, they nevertheless chose to honor their fallen hero Chadwick and decided against re-casting the part.  Though it's understandable, it does raise a big question; how do you make a Black Panther sequel without Black Panther in it?  Thankfully, writer/director Ryan Coogler returns to answer that question.  He may have been one of the beneficiaries of the pandemic related delay in production, because it may have given him the time necessary to figure out the next chapter moving forward in this story.  As we can see in the trailer, the movie will take time out to properly honor the memory of King T'Challa and the actor who played him, but it also promises that another big adventure is about to unfold.  As we see, all the other familiar faces are returning, including Lupita N'yongo, Letitia Wright, Angela Bassett, Winston Duke, Danai Gurira, and Martin Freeman.  But the inclusion of a well-known adversary known as Namor, The Sub-Mariner is especially exciting for comic book fans, as Namor is a long time fan favorite who has yet to make his big screen debut until now.  And it seems like Coogler is indeed doing with this movie what a great sequel should do, which is expand the world of this story.  It's not just a story about the Black Panther, but of the Kingdom of Wakanda itself, and all the rich tapestry of people and places it entails.  That's likely what awaits us with Wakanda Forever, but as the final frame also promises, at some point someone will don the Black Panther mantle and bring the Vibranium claws out.  The mystery of who that will be is one thing I'm sure all of us will be eagerly awaiting.
GLASS ONION: A KNIVES OUT MYSTERY (DECEMBER 23)
You've got to hand it to Netflix some times, they know when to grab a hold of a valuable property when they see one with potential.  In this case, they managed to secure the franchise rights to a brand new series that took the movie world by storm.  Released during the holidays in 2019, Rian Johnson's modern day update of the Agatha Christie whodunit formula became a surprise success, and really the last great sleeper hit in the pre-pandemic era of the box office.  Made on a relatively small scale but nevertheless featuring an enviable all-star cast, Knives Out (2019) went on to gross an impressive $300 million worldwide, and all but guaranteed Johnson a chance to spin-off his mystery into a franchise.  What shocked many in the industry was the fact that Netflix managed to become the ones granted the opportunity, with Rian Johnson getting a big payday out of it, with the option to make not one but two sequels.  Like adaptations of Agatha Christie mysteries in the past, Rian Johnson is keeping the tradition of a rotating casting familiar faces in the roles, including Edward Norton, Ethan Hawke, Kathryn Hahn and Dave Bautista to name a few, while still having his eccentric sleuth being the one connecting thread; in this case, Daniel Craig as Detective Benoit Blanc.  Given that Craig has ended his legendary tenure as James Bond with last year's No Time to Die (2021), it's good to see him carry on with yet another successful franchise in which he can flex his acting chops.  What is special about this series is that Rian Johnson manages to perfectly take an old fashioned formula, mix it with his own unique irreverent voice, and transforms it into a witty and relevant satire that helps to breath new life into a genre that otherwise would have died out.  It's a great counter to the increasingly formulaic comic book movies that dominate the big screen today.  One hopes that Netflix possibly will see the box office potential in this too.  Netflix needs to fix their own economic woes, and that hopefully will help lead them to puts this movie out in theaters on a much wider release than we usually see from them.
STRANGE WORLD (NOVEMBER 23)
Walt Disney Animation has usually done quite well over the lucrative Thanksgiving holiday weekend.  From classics like The Little Mermaid (1989), Beauty and the Beast (1991), and Aladdin (1992) to recent hits like Frozen (2013) and last year's Encanto (2021), they've managed to string together quite a few wins in this part of the release calendar.  Now, their latest film shows them taking their animation tools into a story that really is quite different from anything that we've seen from Disney before.  Strange World is not a fairy tale musical, but rather a full blown sci-fi adventure.  That could be a risk for Disney, given that their pedigree is much stronger with the former, but it looks like they are treating this new film with a great amount of care and attention; at least when it comes to the visuals.  It's hard to describe what this movie is supposed to be about, other than our central group of explorers find themselves in a trippy, alien world.  Not much information is given apart from that.  Is the world intergalactic, or is it on the microscopic quantum scale?  At the very least, it looks like Disney wants to keep that part of the movie a mystery, and instead they are choosing to sell us on the imaginative visuals.  I think that it also helps that they open a trailer with a retro callback to B-movie science fiction of years past, which may give us a good sense of the tone that Disney wants to set with their film.  I for one really am intrigued by what I've seen so far.  There is a lot of imagination put on screen thus far, with an alien ecosystem that feels unlike anything that I've seen in any other movie.  The one thing that I hope delivers even more in the final film is the character story itself, which hopefully doesn't get overwhelmed by the visuals.  Given that Disney Animation has been on a hot streak lately, even with their pandemic affected releases like Raya and the Last Dragon (2021) and Encanto, it wouldn't surprise me if they continue to deliver the goods here as well.  The only question is, will audiences used to fairy tale musicals from Disney go for something completely out of the ordinary.
THE BANSHEES OF INISHERIN (OCTOBER 21)
Now for something a little bit more outside the blockbuster landscape.  Writer/Director Martin McDonugh has over the last decade or so become one of the unique storytellers on both the screen and the stage.  He is a master at dark comedy, and that is evident through his three films as a director so far: In Bruges (2008), Seven Psychopaths (2012) and Three Billboards Outside Ebbing, Missouri (2017).  With his fourth film, he returns to his Irish roots with a deep black comedy that seems to feels Irish right down to it's bones.  Reuniting his two In Bruges co-stars, Colin Farrell and Brendan Gleeson, the movie shows the break-up of a lifelong friendship that happens for no discernable reason.  What makes McDonaugh's dry humor work so well is the full committed sincerity of his actors, and the fact that the laughs come from an unexpected mean spirited place.  These characters don't know that they are funny, but the circumstances of their narrative are absolutely absurd.  I love how much Colin Farrell's character is distressed by the fact that his best friend doesn't like him anymore, and how that pushes him to an almost infantile demeanor.  McDonugh is also great at writing cutting insults, something that he especially likes giving to an actor as deadpan hilarious as Brendan Gleeson.  What I'm especially interested in seeing is how unpredictable this movie may end up being.  Adapted from a play that McDonugh failed to bring to the stage, this story may in fact be better suited for the screen, because it allows the genuine Irish locales to give even more weight to the film.  Thus far, McDonugh has made my end of the year Top Ten with all three of his movies, so I'm hoping for a four-peat.  In any case, I just like a movie where the screenplay itself is just as much of a star as the talent that performs it, and that's something that I've found consistently true with Martin McDonugh's work.
GUILLERMO DEL TORO'S PINOCCHIO (NOVEMBER 2022)
It's a common occurrence to see similar movies release in short succession of each other.  Very rarely do you see two adaptations of the same exact story made at the same time.  But this Fall, we are getting not one, but two versions of Pinocchio, released to streaming by two of the market's biggest giants.  One is a live action adaptation by Disney of it's classic 1940 animated film, starring Tom Hanks in the role of Geppetto.  The other is a stop motion animated film from the creative mind of Guillermo Del Toro, who brings his own unique style to the age old story.  No surprise which one I'm more excited for.  While I am a life long fan of Disney, I don't like everything they make, and in particular I've been pretty down on their live action remakes of their animated classics.  While what I've seen so far of their Pinocchio remake is far from the worst I've seen, it also convinces me that it will be vastly inferior to the original classic.  Guillermo Del Toro on the other hand is doing something much different with his version of the story.  For one thing, it features stylized animation done through stop motion animation that is greatly more appealing than the photo-realism that Disney's version is trying to capture.  It also looks like Del Toro is exploring the themes of the original story more deeply, which the cricket character (here voiced by Ewan McGregor) tells us that it's a story that we think we know, but really don't.  You can always count on Guillermo Del Toro to not shy away from some of the darker elements of the story.  It will definitely be an interesting experiment because it's the visionary director's first ever foray into animation as a filmmaker.  And unlike the Disney film, which is going straight to Disney+, this one is getting a brief theatrical run from Netflix, so that will be welcoming as Del Toro's work really deserves to be seen on the biggest screens possible.  So, while I do hope Disney's version is better than advertised, I'm pretty certain that the little wooden boy that is going to be more worthwhile to see bright to life is this one.
MOVIES THAT HAVE ME WORRIED:
BLACK ADAM (OCTOBER 21)
A few months ago, I may have been a bit more optimistic about the prospects of this film.  Now, given the recent drama that has been going on with DC parent company Warner Brothers Discovery, there is a bit of a dark cloud surrounding this movie.  Even the looming October release date could be called into question.  We are in the midst of a time when a studio will just flat out cancel a nearly $100 million movie just for the tax right off, and that has created a bit of chaos behind the scenes over in the DC wing of the studio.  We were also supposed to be getting the Shazam sequel this Christmas, but that has now been pushed back to March of next year, and the Aquaman sequel has been pushed as far back as December of 2023.  So, right now, DC's future is in limbo as a new regime begins to reassess it's direction, which could very easily render this film irrelevant in the grand scheme of DC's bigger picture.  What this movie has going for it is that it is done and in the can and ready to hit cinemas.  It also doesn't have the behind the scenes baggage that is plaguing the also ready for release Flash movie, which doesn't even have a release date currently.  The other saving grace is the film's star Dwayne Johnson.  Having a marquee star like him, currently one of the most bankable in the world, at it's center is definitely going to help bring in audience once it's released.  It's also a positive sign that Dwayne is very much invested in this project as well.  This has been a passion project for him for years, as he's been wanting to play Black Adam on the big screen for well over a decade.  That dream is now a reality, and hopefully it translates into the actor giving even more weight to his performance.  The only question is can Black Adam carry a film all by himself apart from all the other well know DC heroes.  Also, in the comic books, Black Adam is mostly cast as a villain, so it will be interesting to see if they smooth out any of the darker elements of his character to make him the star of his own movie.  Let's hope that things do work out for this film, as there are a lot of unknowns going on right now at Warner Brothers.  With a charismatic star at it's center and an earnest committed approach, we can certainly feel some hope for this roguish super powered anti-hero.
AMSTERDAM (OCTOBER 7)
Sometimes there is such a thing as too much of a good thing.  While on the surface this movie looks like a slam dunk of a cinematic treat, it may also be far lesser than the sum of it's parts.  The movie comes from David O. Russell, his first feature in seven years, and it features his usual slew of eccentric characters played by some heavyweight talent.  What's interesting about this film is that it finds Russell working in a period story.  It's not is first time making a period film, as American Hustle was set in the 1970's, but here he's going nearly a century back to Prohibition era America, which will make it interesting to see how Russell's typical witty banter plays in this setting.  He certainly has put together a stacked cast for this film, including some of his favorites like Christian Bale and Robert DeNiro, as well as newcomers to his stock company like John David Washington and Margot Robbie.  The trailer certainly highlights the irreverent tone of the movie, but it also reveals what may be some of the film's weakness.  I'm concerned that the story at the center of this movie may not be interesting enough to carry this cast and David Russell's dialogue.  To boil it down, David O. Russell has all the ingredients to make a hefty meal, but perhaps too much thrown into the recipe may end up spoiling the taste.  I could be wrong, and this movie may end up being one of the most enriching experiences of the year.  I'm just concerned because in the past, Russell has often been at his best when he's reigned in and telling a smaller focused story, like The Fighter (2010) or Silver Linings Playbook (2012).  Overall, the cast does look good and pretty game for the story they are telling.  I'm especially liking the kind of performance that Christian Bale is putting into this movie, as humor has not exactly been something that he's had the opportunity to showcase in many films.  I hope for the best, but I'm also hedging my expectations on this one.
DON'T WORRY DARLING (SEPTEMBER 23)
Another film where the results may fall short of ambition.  This, the second film from actress turned director Olivia Wilde, is very much a different kind of film to undertake as a sophomore effort.  Wilde's first film was the high school comedy Booksmart (2019), which was well received by audiences and critics alike.  Here she's taking on a psychological thriller with social commentary undertones as her follow-up.  While nothing about her work thus far tells me that she can't also succeed at making a film like this too, I worry that this movie may be one that falls into the style over substance category.  The movie definitely carries a lot of mid-century period detail with it, and it looks visually sumptuous.  But the story itself seems a bit more elusive, at least from what I've gathered from the trailers so far.  I know that movies like these like to keep things close to the chest with regards to potential plot twists, but from what we're being sold so far, the movie just comes off a little derivative.  We've seen too many thrillers like this before, where the tranquil suburban life is not what it seems and hides a darker underbelly, from The Stepford Wives (1975) to David Lynch's Blue Velvet (1986).  My worry is that this movie is going to squander a potentially thought provoking theme with a less than enthralling story.  That being said, there could be things about the movie that may end up being surprising.  My hope is that there is a worthwhile mystery at the center.  And the positive thing to take from the trailer is that there is likely going to be some solid performances throughout, including the ever reliable Florence Pugh and an especially creepy Chris Pine.  Olivia Wilde is a filmmaker that still has time to prove herself beyond just her first film, and hopefully this movie shows that she has a varied and versatile voice.
PUSS IN BOOTS: THE LAST WITCH (DECEMBER 21)
It's unfortunate to see a name in animation like Dreamworks fall off like it has.  Once the mightiest competitor to animation champions Disney and Pixar, Dreamworks now isn't even the most valued animation studio within it's own conglomerate, as parent company Universal seems to be favoring Minions creators Illumination Animation more these days.  Still, Dreamworks is continuing to churn out more films each year.  Sadly, most of them are sequels or spin-offs of past glory, themselves also seeing diminishing returns over time.  It's unfortunate for the studio that gave us instant classics like Kung Fu Panda (2008) and How to Train Your Dragon (2010).  This holiday season they are releasing yet another sequel that itself was spun off from a spin-off.  Puss in Boots (2011) carried on where the Shrek franchise left off, focusing entirely on the scene stealing feline voiced by Antonio Banderas.  What is interesting since the original film was released is that animation as a whole has stylistically very much changed.  It's diverted away from the more photo-real look of what the Shrek movies were trying to accomplish back in the 2000's and early 2010's.  Now, animation has steered much more into more hyper-stylization, and that seems to be reflected in the animation found in this sequel.  While the character models still feel the same as before, the animation style seems to have adopted this paint-like look.  In many ways, it looks like Dreamworks is using this as a test to see if they can do this kind of computer animation style that looks hand drawn and story-book like.  It reminds me very much of the revolutionary animation found in Spider-Man: Into the Spiderverse (2018), which while computer animated still made the movie look like a comic book come to life.  It will be interesting to see how this works for Dreamworks with this Puss in Boots sequel.  It may cry of desperation of a studio trying to play catch up, or it could be the shot of adrenaline that they desperately need.  My hope is for the latter, because Dreamworks firing on all cylinders, making new original films, is a good thing for all of animation.
MOVIES TO SKIP:
AVATAR: THE WAY OF WATER (DECEMBER 16)
It's hard for me to look so negatively on a movie that will likely be one of the biggest hits of the season, if not the whole year.  But, there are a lot of red flags I see awaiting the release of this long awaited Avatar sequel.  For one thing, I think the long gestation cycle that James Cameron goes through when making his movies may have worked against him this time.  It's fine when the big gaps between his films are with films as varied as Titanic (1997) and Avatar (2009).  But this time, he waited 13 long years to make a sequel, and one has to worry if that was to long of a wait.  For a sequel, it helps to strike while the iron is hot, and that may have passed a long time ago for Avatar.  People aren't really talking about it anymore like they used to.  When the first film arrived, it was at the right time, because it was revolutionary with it's performance capture animation for the alien Na'vi and 3D photography that sparked a short lived revival of the format in cinemas.  But, in the 13 years since, the nature of the business has changed.  Sadly, it looks like James Cameron hasn't as the new trailer reveals a return to the same world and story that feels not unlike what we've seen before.  From a storytelling standpoint, screenwriting has never been Cameron's strong suit, as he's excelled much more behind the camera.  But, with the sequel doing really nothing as groundbreaking as the first, are audiences going to care at all.  I honestly think that this could turn into one of the year's biggest flops, as Avatar fever likely has died down over the last decade.  And yet, then again, we just saw a Top Gun sequel 35 years in the making dominate the summer box office, so who knows.  Still, I was lukewarm on the original Avatar, and I'll likely stay that way with the sequel.
TICKET TO PARADISE (OCTOBER 21)
You want to see two A-list stars make assess of themselves in order to get a free vacation.  Well this is the movie.  It's unfortunate that the reuniting of two big name actors like Julia Roberts and George Clooney, last seen sharing the screen in Ocean's Twelve (2004), comes in this mediocre and derivative romantic comedy; a genre that in itself is on life-support in the cinemas.  You just know that these actors could do a lot better than to play bickering divorced parents, but somehow they are here.  The only explanation for this movie being made with these two big names is because it allowed both actors to have what is essentially a paid vacation to the tropics.  I get it.  The pandemic was rough and actors will take any reason to get out into the wild, even if it means taking part in a subpar comedy.  But, you would expect this of the likes of Adam Sandler and company, and not actors who we know can do a lot better.  Even Adam Sandler is challenging himself more now as an actor post-Uncut Gems (2019).  One hopes that the natural charisma of these two stars can get something out of this tired premise.  Otherwise we're basically paying money to watch millionaire vacation videos.
SHE SAID (NOVEMBER 18)
There is certainly a story to be told about the beginning of the #MeToo movement and how it brought down serial rapists and harassers in the highest levels of power over the last few years.  Unfortunately, I don't think this is the movie that is going to do it justice.  The movie follows the New York Times reporters that broke the Harvey Weinstein scandal.  While the expose was crucial to the beginning of the movement, I feel like this movie is going to sadly whitewash the things that led to people like Weinstein to be able to get away with their crimes for so long; mainly the compliance of the media and the Hollywood establishment in covering up the scandals.  There have been other key stories that have emerged from Me Too, with the more insidious story being the cover-ups over the course of decades.  With this movie taking the All the President's Men (1976) approach to this story, focusing on the journalists, I feel like it's going to unfairly minimize the people who really should be at the heart of the story, which are the victims themselves.  Using the outsider perspective of the journalist piecing together the conspiracy behind the scandal I worry will diminish the horrific nature of what went on, which is the story that really should be told, or even a look at the inner-workings of the multi-faceted machine that Hollywood employed to keep scandals out of the spotlight.  The nature of the fact that Hollywood is crafting it's own spin on this time in history is to be taken with a lot of salt because it would appear that they are trying to soften their own complacency in the culture that created the likes of Weinstein.  What I hope the movie does is use it's narrative wisely and shed light on the power structures that seeped into the culture of Hollywood, and is still present in many other avenues of power like corporate boardrooms and in the halls of government.  Unfortunately, this looks like a procedural that is mostly just going to give us surface level drama.
So there you have my outlook at the movies of Fall 2022.  It may seem pretty light generally because most of the really anticipated movies that we are likely going to see this fall don't even have set release dates or trailers yet.  We probably won't have a clearer picture of the Awards season until after the Film Festival circuit has wrapped up.  But what we do know is that there are going to be some big releases in the future from some of the most prestigious names in the business.  Steven Spielberg is wrapping production on his auto-biographical film The Fablemans.   We also have new films from Oscar winners Sam Mendes (Empire of Light), Damien Chazelle (Babylon) and Alejandro G. Innaritu (Bardo).  And while the general box office is still in recovery mode, the upcoming months will likely see theaters filled with more movie choices than most of the previous months of the year put together.  That's one thing that the theater industry is hoping for, which is a refreshed crop of more movies to choose from.  It's not really coming from Hollywood so much, as the studios are struggling right now to assess the shaky future of streaming in the wake of less than stellar numbers of new subscriber.  Not to mention, we're also going to be seeing the fallout of Warner Brother's chaotic re-alignment under new management, which has put the calendar over the next few months into an unstable blender.  It will be interesting to see what plays out.  Can James Cameron indeed reclaim the box office crown again?  What will be the sleeper movie in this year's Oscar race?  Can the box office finish out 2022 strong?  That's all to be seen in the months ahead.  The one thing that we can feel good about is that the movies on the big screen look like they are here to stay, and one hopes that they will reach the same heights again.  I hope you have found this preview helpful.  So, go out, watch a movie, and have a fun fall season.