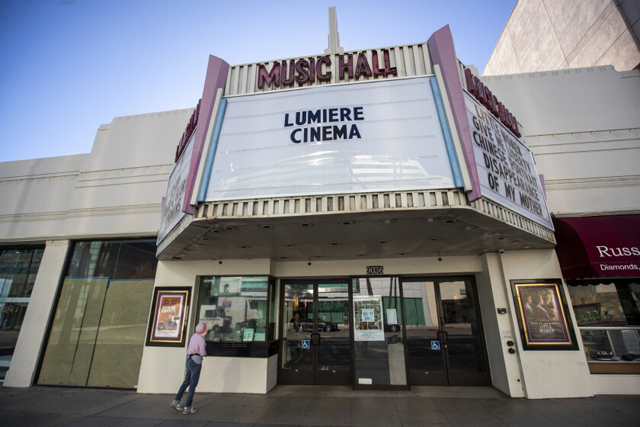 After a couple of years of unclear outlooks on the once mighty pillar of the cinematic calendar, the Summer movie season is finally starting to settle back into a more of what remember them being like in the past.  The summer season is once again launching in the first week of May, which of course Marvel Studios has planted their flag on.  There are also big releases planned for Memorial Day and Fourth of July weekends, which have also been big draws for the box office.  That isn't to say we are 100% back to where we were pre-pandemic.  Some movies are still finding themselves being pushed back; a residual after effect of the backlogged calendar that we've had from the pandemic delays.  One film this summer in particular has been waiting two years to be released, which is the Tom Cruise action sequel Top Gun: Maverick; a movie that premiered it's first trailer all the way back to Super Bowl 2020.  This all leads to a summer movie season that does look a bit better and more traditional than those during the pandemic, but is still pretty light in terms of the numbers of high profile tent-pole movies being released.  This is probably due to the fact that even though movie theaters are doing much better now, they still haven't brought back all audiences back.  The older crowd as well as art house film fans have still been reluctant to return, as evidenced by the softer box office numbers seen for more grown up, R-Rated fare.  Thus far, the only types of movies that have managed to carry their weight at the post-pandemic box office have been the ones that cater to the key 18-45 demo: in particular, the still dominant super hero movies.  We saw just this spring Warner Brothers and DC's The Batman (2022) have a stellar debut, and that was largely due to the genre's resilience and it's strong connection with the demographic it's appealing to.  What should be encouraging to Hollywood right now is the return of healthy box office for family entertainment, as evidenced by the success of Sonic the Hedgehog 2 (2022).  That gives hope that we'll see continued growth at the summer box office over the next few months.
Like years past, I will be spotlighting some of the upcoming summer movies that I think will be impactful, for better and for worse.  Of course I'll be breaking them down into the movies that I believe will be the must sees, the ones that have me worried, as well as the ones that I believe are worth skipping.  Keep in mind, these are based on my own level of interest in these movies, mainly due to the effectiveness of their advertising as well as my own pre-existing preferences, so I may not get a lot of these movies right by the end of the Summer.  But, I stand with my choices here, and my hope is that the ones I'm most excited for live up to the hype and that the one's I'm less enthusiastic for end up being better than I expected.  So, let's get underway and take a look at the Movies of Summer 2022.
MUST SEES
THOR: LOVE AND THUNDER (JULY 8)
Unequivocally the movie I am most looking forward to this Summer, and perhaps for the entire year as well.  When he took the reigns of the Thor franchise with the game-changing Thor: Ragnarok (2017), director and writer Taika Waititi managed to finally find the full potential in the character of Thor within the Marvel Cinematic Universe.  The Thor movies up to that point had been heavy and melodramatic, but Taika completely flipped the script and turned the "Strongest Avenger's" narrative into a far more humorous one; and it worked brilliantly.  I feel like Kevin Feige and Marvel Studios realized midway through the creation of the MCU that Thor actor Chris Hemsworth had this natural knack for comedy, and that it was best to lean more into that for the future installments of his cinematic adventures.  That's why they brought in a comedic genius like Taika to lend his own unique voice to their Cinematic Universe and it was a match made in heaven.  Now after the success of Ragnarok, and the subsequent Avengers films that followed it, we are getting the fourth Thor solo film, and it looks like Taika is picking up right where he left off.  What's especially interesting here is that the movie is bringing back Natalie Portman to the franchise, reprising the role of Thor love interest Jane Foster, who was benched unceremoniously in Ragnarok.  Her return is very welcome, especially given that she's going to follow the comic book story-line of her character here, and gain the power of Thor herself.  For one thing, it's good that they are finally resolving that story thread and two it's a beloved plot from the  comic books that fans are excited to see realized here.  It's also nice to see Tessa Thompson return as Valkyrie (a fan favorite), and the inclusion of the Guardians of the Galaxy is also exciting.  But the most intriguing for me is something that the trailers haven't shown yet and that's the presence of the villainous Gorr, The God Butcher, whose going to be played by Oscar winner Christian Bale.  Seeing Bale, yet another Batman in the MCU is especially exciting and I cannot wait to see how his performance fits within the tone of the rest of the movie.  Also, this is Taika Waititi's first project after winning his Oscar for writing Jojo Rabbit (2019), one of my favorite movies in recent memory.  I have high hopes for Taika and company to deliver a rollicking good time this Summer with Love and Thunder.
LIGHTYEAR (JUNE 17)
It's unthinkable to think that there hasn't been a Pixar film that has played in theaters since the pandemic began.  Onward, which had it's box office window cut short by the lock down, was the last one and that was all the way back in March 2020.  Pixar has still been releasing movies, but they have been going straight to Disney+ as streaming exclusives.  I feel bad that movies like Soul (2020), Luca (2021) and Turning Red (2022) were not seen the way they were meant to be seen by the majority of audiences.  Thankfully, The Walt Disney Company, Pixar's parent company, seems to have regained confidence in the Pixar brand on the big screen, as Lightyear marks the triumphant return of the cinema.  It probably helps that this is a movie that is a spin-off of sorts from the most prized series in the Pixar library (Toy Story) and this movie can benefit from name recognition to bring in audiences.  This movie follows a re-imagining of the Buzz Lightyear character.  As Disney has stated, this is not the same character from the Toy Story movies.  This is the "real life" character that the toy Buzz was based on.  It's a roundabout way of justifying the existence for this movie, but I'm still interested.  With a different Buzz comes a different voice actor, and here he is played by none other than Captain America himself, Chris Evans.  What I'm hopeful in seeing with this movie is an adventure that uses known elements of the Buzz Lightyear lore and fully realizes them in a way that allows for this movie to stand alone apart from Toy Story.  I'm happy to see a re-imagining of Buzz Lightyear's in universe arch nemesis Emperor Zurg making an appearance, and looking appropriately menacing.   The film does look like it's leaning far more into the action adventure side, with of course the typical humorous bits that we all love from Pixar.  After a long absence from the big screen, it makes sense that a film like this, with it's ambitious scale and bombastic action, would be the ideal movie to bring the studio back where it belongs.
DOCTOR STRANGE IN THE MULTIVERSE OF MADNESS (MAY 6)
Kicking off this summer season (less than a week from this writing in fact) we of course have the usual Marvel Studios entry.  The slot this time goes to the Sorcerer Supreme himself, Doctor Strange, once again played by Benedict Cumberbatch.  Given that the MCU is now deep into it's multi-versal phase, this movie is primed for big things after the spectacular success of Spider-Man: No Way Home (2021) last December, which also touched on the multiverse, as did the Disney+ shows Wandavision and Loki.  This movie in particular has a lot of potential, because for the first time, a Marvel character is venturing across the borders of the multiverse, and there's been a lot of speculation and excitement about what or who we may see.  The trailer has already given us one confirmation with the unmistakable voice of Patrick Stewart being heard, who of course could be no one other than Charles Xavier, making him the first X-Men character to appear in the MCU continuity.  There are so many rumors about potential cameos beyond that, most of which may not even be close to true in the end, but we already have seen Marvel bring together three generations of Spider-Man on screen together, and we'll be getting Charles Xavier in this film, so who knows what they have up their sleeve.  One thing that has me excited is that this film is being directed by Sam Raimi, whose history with this genre is pretty monumental, having been the guy who first brought Spider-Man to the big screen with Tobey Maguire.  He's also an iconic filmmaker when it comes to the horror genre, and this is definitely the tone that Marvel seems to be leaning more into with this sequel.  My only hope is that whatever crazy, fan service  stuff Raimi and Marvel have geared up for us, that the story-line itself isn't sacrificed along the way.  I feel like there's going to be some strong emotional elements throughout, especially with Elizabeth Olsen's Scarlet Witch.  And seeing each actor bringing many different types of differences to their characters across the different universes will be pretty exciting.  Let's all hope the Doctor still manages to remain strange.
NOPE (JULY 22)
You know whenever Jordan Peele has a new movie coming out it is bound to start up a conversation.  He did so magnificently with his directorial debut, the Oscar-winning Get Out (2017), which used the horror genre as a brilliant examination of race relations in America.  He also turned the home invasion sub-genre on it's head with his follow-up, Us (2019).  Now it looks like he's about to bring his own unique voice to the alien invasion genre.  And where he's going to go with it is anyone's guess.  I get the feeling that the less we know about this movie going into it the better.  One thing that will be interesting to see is Jordan Peele re-uniting with his Get Out leading man, Daniel Kaluuya, himself now an Oscar winner for Judas and the Black Messiah (2021).  Also, a first time collaboration with Keke Palmer will be interesting to watch.  More than anything, I'm interested in seeing how Peele works his voice into this kind of movie.  Will it be yet another examination of race like his previous work, or is he going to be doing something much different with Nope.  Visually the movie looks very haunting in it's imagery.  There's a lot of interesting uses of silence and lighting to delivery a spooky quality in what we see in this trailer.  Also the location is an interesting choice, on the outskirts of Los Angeles within a horse ranch used for movies.  It seems like Peele is not only tapping into his inner Hitchcock with this film, but also his inner Spielberg, with Close Encounters of the Third Kind I would imagine being a heavy influence.  But, whereas Spielberg's film was hopeful, this one seems pretty ominous.  Regardless if you are into these kinds of horror movies or not, there's no doubt that Jordan Peele taps into some really provocative material whenever he puts a movie out, and it's something that really helps to elevate the horror genre as a whole.  It's rare when you see a movie a movie with a message that still appeals to a mass audience in the way that his movies do.  We don't quite know what to expect with this movie just yet, but not knowing is honestly it's best selling point right now, so let's hope Jordan Peele makes the wait worth it.
BULLET TRAIN (JULY 29)
One thing that you always hope for in the summer movie season is an original film not tied to any franchise that breaks out and becomes a fresh new hit.  If there was ever a movie this Summer that had the best shot at accomplishing this feat it would be Bullet Train.  The latest from director David Leitch, who has directed many recent classic action movies like John Wick (2014), Atomic Blonde (2017), and Deadpool 2 (2018), this action film brings together an impressive cast of actors to do exactly what audiences would love to see them do; beat the shit out of each other.  Given how brilliantly Leitch's films are choreographed when it comes to the stunt pieces in his action scenes, you can expect to see some pretty inventive, adrenaline infused moments throughout this movie, especially with the new gimmick of staging them on a high speed bullet train in Japan.  But it's not only the stunts that this movie is looking to spotlight.  The all-star cast is one of the most impressive to date in one of his movies, featuring the likes of Brad Pitt, Aaron Taylor-Johnson, Brian Tyree Henry, and Michael Shannon to name a few; all of whom have action movie credits, but not to the very hands on degree that Leitch has his actors involved in the stunts.  Much like what he did with Keanu Reeves and Charlize Theron before, David Leitch tries to put as much of the real actor in the action scenes, only resorting to body doubles when absolutely necessary.  It's going to be interesting to see how well this cast works with that kind of level of personal involvement.  I also like the setting of this film, set in the neon infused, sleek and colorful Japanese backdrops.  Given that Leitch's movies have tended to skew darker in the past, this change in light and color should be an interesting exercise for him.  I'm just hoping that the movie maintains the same kind of blend of action and humor that we've seen in the likes of John Wick.  Given that this movie is not a franchise film and is taking on an original idea, lets hope that it does it's best to stand out and hopefully become that original, stand-alone hit that studios really need right now.
MOVIES THAT HAVE ME WORRIED:
JURASSIC WORLD: DOMINION (JUNE 10)
When Universal revived their dormant Jurassic Park franchise in 2015 with Jurassic World, a lot of people were rightfully skeptic.  The two sequels to the 1993 original were panned pretty much across the board, and it became pretty clear then that nothing could really come close to topping that.  However, Jurassic World proved to be a surprising entry into the franchise.  Though still nowhere near as good as the original, it was still monumentally better than the other sequels, and it launched to record breaking box office as well.  A large part of that was due to Jurassic World's star Chris Pratt hitting a career high-point immediately following the success of Guardians of the Galaxy (2014).  This of course led to a follow-up sequel, Jurassic World: Fallen Kingdom (2018), which unfortunately did not carry over the same kind of success in story-telling that it's predecessor did.  In fact, Fallen Kingdom may very well be the worst film in the entire franchise so far.  Dismantled by some of the lamest and most bafflingly bad story choices anyone's ever seen in any of these film, a lot of people thought this might be the end of this franchise.  But, strong box office in it's opening secured another film, and in this one, it looks like Universal Pictures is pulling out all the stops.  In addition to the Jurassic World cast being carried over, including Pratt and co-star Bryce Dallas Howard, they are also linking this movie back to the original series by bringing back the original trio of stars: Sam Neill, Laura Dern and Jeff Goldblum.  Now, I love all three of those actors, and I am excited to see them playing these iconic roles again, but I'm also worried that by having them all there in a movie that might be just as bad as Fallen Kingdom that it could end up tarnishing the legacy of the original.  I'm hoping that's not the case and that returning director Colin Treverrow actually manages to put the franchise back on track again.  But, if Dominion doesn't deliver, it might finally be time to let this franchise go extinct.
ELVIS (JUNE 24)
You never know what you're going to get with a director like Baz Luhrmann.  He's made a career out of making flashy, stylized movies that have often polarized audiences.  I've been known to both hate (Australia) and admire (The Great Gatsby) his movies, so I too am not sure what to think when I hear of a new project of his.  I will say he is choosing an interesting subject for his new film, and it's one that actually fits within his tastes as a director.  Because his style is often akin to the kind of filmmaking that we see in music videos, it makes sense that he would want to tell the life's story of one of the most legendary musicians that ever lived; Elvis Presley.  Given Elvis' famously flashy style on stage, the match with Baz Luhrmann makes sense.  What I still have reservations over with this film, however, is the fact that it looks like Luhrmann is trying to fit the whole life and career of Elvis into one movie.  To me, this is always a problem with failed biographies; that they try to span such an extensive length of time and the story just becomes a bullet points presentation of a famous person's life without ever finding the character underneath that made them the special person that they were.  The best biopics  are the ones that zero in on a specific, defining chapter in one's life, and that helps them to stand out as the subject of the story.  My hope is that Luhrmann never loses sight of the humanity of his subject, and there are good signs to be found here.  One of them is the casting of Austin Butler, who very much looks and sounds the part of the music icon.  If anything helps to make this movie soar, it will be the strength of his performance.  I don't know quite what to make of Tom Hanks performance as Colonel Tom Parker just yet.  Between the fat suit and the southern drawl, this could either be a colorful performance from Hanks, or an embarrassing one.  This is Tom Hanks we are talking about (who became celebrity Covid patient zero during the making of this movie) and his track record gives me hope.  This could indeed be one of the most crowd pleasing movies of the summer, or another over-stuffed mess from a very unsubtle filmmaker.  My hope is for the former and that those blue suede shoes dance to box office success.
TOP GUN: MAVERICK (MAY 27)
This has been a long road to the big screen for this Tom Cruise headlined sequel.  Not only is it coming out a lengthy 36 years after the original, but it also had to endure sitting on the shelf for two extra years since it's original release date was cancelled because of the pandemic.  Paramount clearly wanted to wait on this one until the conditions were right for it to have the best opportunity for maximum box office.  They may have been right in doing so, but there are still some lingering question marks related to this film.  One is the question of whether or not this movie needs to exist.  Like I said, the original movie was nearly 4 decades ago, and yes, Tom Cruise has held up pretty well over the years, but what ever audience this movie clicked for back in 1986 has probably aged along with it, and I don't know of too many younger audiences clamoring to see this.  Two, the fact that the original movie isn't exactly a masterpiece itself.  Sure it's got a dedicated fanbase, but it's more because they love the movie for how dated and lightweight it is.  When your most famous scene is the shirtless beach volleyball sequence, it's probably a sign that your movie is not a particularly deep film.  That being said, this is movie sequel that seems to be more geared to who Tom Cruise is now, which means it's a lot more focused on the on screen action.  Picking up from what he's been doing with the Mission Impossible franchise, Cruise is upping the ante with Top Gun: Maverick as well.  Instead of cutting between grounded close-ups of his actors in the cockpits and second unit aerial coverage shot separately, Cruise is putting himself and his fellow actors in the air with real fighter planes.  These moments in the movie, shot with IMAX cameras to boot, have an air of authenticity now that the original movie didn't, and that in itself could be the movie's best selling point.  I just hope that the story surrounding it is an improvement as well.  There's a lot of years in between these movies, so Cruise has a lot to improve here.  Thankfully, he's a risk taker, and my hope is that it leads to this being an adrenaline rush of a movie that stands up to his increasingly higher standards.
DC'S LEAGUE OF SUPERPETS (JULY 29)
When translating comic book stories to animation, there could be many bad ways to go, but also plenty of great opportunities.  One of the best examples is Sony Animation's Spider-Man: Into the Spiderverse (2018), which was not only a great comic book animated movie, but probably one of the greatest animated movies of all time.  Surprisingly, DC has not really delved into animation very much with their extensive catalogue of characters to chose from.  They also belong to Warner Brothers which once upon a time had one of the most storied animation departments in all of Hollywood.  Now we finally have an animated movie from DC Comics and the subject they chose was the Justice League's pets.  Honestly, not really the most exciting choice, as it seems that this movie is gearing itself more towards the family audience rather than the typical super hero genre fans.  That's not to say that it could end up being bad.  It's just that I don't think there is too much enthusiasm for a movie based on Superman and Batman's pet dogs.  That being said, the animation is colorful if a tad bit on the generic looking side.  And the movie has an impressive voice cast behind it, led by Dwayne Johnson and Kevin Hart as Krypto and Ace, the pet dogs of Superman and Batman respectively.  The heroes themselves are also being voiced by John Krasinski and Keanu Reeves, and the prospect of Reeves voicing Batman is enough to get me in the theater.  We'll have to see if this movie is too cute for it's own good or if it does justice to it's comic book origins.  Hopefully there are more creative bits in this movie that help it stand-out, because when Into the Spiderverse has raised the bar as high as it is, you can't just pander to the general audiences tastes, you've got to make something that truly is "super."
MOVIES TO SKIP:
MINIONS: THE RISE OF GRU (JULY 1)
Speaking of lackluster animated movies that fall well under the bar, I have to confess that I have never really cared for the Despicable Me franchise at all.  Even more so, I find the minions characters to be obnoxious and pointless.  I know I'm not the target audience for these movies, and that little kids really love the minion characters.  It's honestly been the thing that has propelled the franchise to billion dollar success at the box office.  Even still, why do we need to keep rehashing this franchise over and over again.  It's just a cash grab at this point, as the minions franchise really has no other artistic value.  While the Pixars, Disneys, Laikas, and Dreamworks of the world diversify their libraries with new and fresh ideas i between all their sequels, Illumination has just done two things for most of their time in existence; Dr. Suess adaptations and Minions movies.  There are Secret Life of Pets and Sing as well, but that's only four franchise in the span of 15 years for Illumination.  Pixar had nearly 10 distinctively original movies made in that same time frame.  I'm just expecting more of the same from this Despicable Me spin-off.  Illumination certainly knows how to target their demographic, but they do so in sacrificing any real diverse growth in their output.  Between Lightyear and Super-Pets, there will be much better choices to take your kids to this summer.
FIRESTARTER (MAY 13)
We seem to be in a period of time where Hollywood wants to revisit the catalogue of titles from the mind of Stephen King and update them to modern day.  Some have turned out better than the original, like the two adaptations of IT, but there have been some that turned out pretty forgettable (Pet Cemetery) or downright terrible (The Stand mini-series).  My worry is that this will be one of the latter.  The one good thing is that Blumhouse is making this one; a first for them with regards to Stephen King adaptations, though I may be wrong.  At the very least you know that it won't be too over done with visual effects or pandering jump scares.  At the same time, they are adapting one of the lesser King novels, which was also the basis for a rather not-scary adaptation from 1984 starring a very young Drew Barrymore.  And it looks like time still hasn't helped the story out.  It still feels pretty ridiculous and not at all scary.  One hopes that Blumhouse, which has a pretty solid track record of updating old horror titles in interesting new ways, but this I think might be one fire that doesn't ignite for them.
PAWS OF FURY: THE LEGEND OF HANK (JULY 15)
What has me worried about this movie is more than just the lackluster looking animation.  It's the fact that this seemingly innocuous, low budget animated movie for kids is a loose adaptation of one of the greatest comedies ever made; Blazing Saddles (1974).  You heard that right.  Apparently done with the blessing of Mel Brooks (who also lends his voice to the movie), this movie takes the same premise and transposes it to feudal Japan with a cast of animal characters.  What I don't understand is why the movie is not called Blazing Samurai like it is in other parts of the world.  It probably has to do with the fact that it's merely taking the story of it's famous comedy origin, but is not including any of it's hard edged humor.  How could it?  Blazing Saddles is beloved for it's irreverent and raunchy comedy, which does not fit well in a family film.  The only thing I think crossed over is the famous farting scene, which I guess is ageless.  But, while Blazing Saddles was sharp witted in it's commentary on racism in the old west, I get the feeling that Paws of Fury is going to play it safe and not touch upon the harder edges that gave it's predecessor the perfect level of raucous laughter.  And given the need for that film's original message in today's age, it's not a good thing to see an animated movie water it down to appeal to all audiences.
So, there you have my outlook on the movies of the upcoming Summer movie season.  There are of course the usual suspects arriving, like more from Marvel, as well as big franchises like Jurassic World.  It's also going to be nice to see a Pixar movie available in wide release in theaters again.  But, there is also room for an unexpected hit out there as well.  One hopes that movies like Elvis and Bullet Train are able to defy expectations and prove that a non franchise movie can stand out even amongst the bigger names.  Still, compared with previous years before the pandemic, the Summer 2022 calendar is a bit lighter than where it was before.  There's still a bit more rebuilding to do to get the movie theater industry back up to it's pre-pandemic levels, and we are certainly closer now than we were since this time last year.  The delays seem to have died off and the competition from streaming isn't quite as tough as it was before.  With the recent troubles facing Netflix, it seems like the theater industry may possibly be back in competition with pulling in audiences in their direction.  More people want to venture out now and feel more confident in their safety now that the worst of the pandemic is over.  It's being reflected in the growing box office totals that we've seen so far this year.  In 2021, we didn't have a single movie gross over $100 million until after Memorial Day weekend with A Quiet Place Part II (2021).  So far this year, we already have three, and there are plenty more to come just in the next month, with Multiverse of Madness and Top Gun: Maverick just around the corner.  What I imagine happening over the course of the next few months is a big return by audiences to the movie theaters, delivering the kinds of numbers we have seen in years before, and that will hopefully spill over into the Fall, as well as into the following year.  So, I hope my preview has been helpful and that everyone has a good and entertaining Summer at the movies.