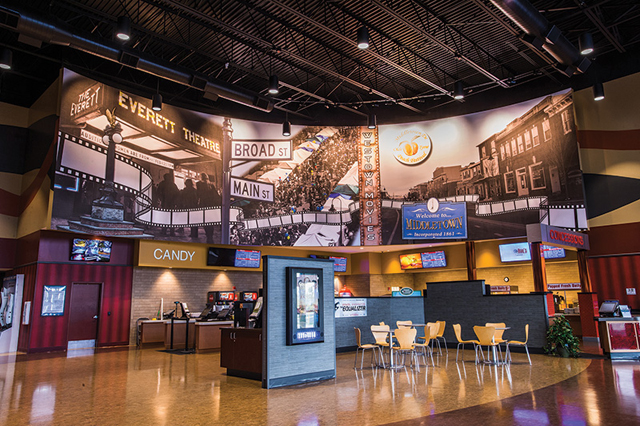 This is a week of remembrance for everyone.  The decade is about to come to a close, and we are about to enter the uncertainty of the new era that faces us ahead; the 2020's.  We already know a bit about what lies on the horizon cinematically, but much of the talk today is about what movies defined the last ten that we have lived through.  Looking back on just this year alone, we saw a record smashing year at the box office; mostly on the Disney side.  At the same time, more of a shake-up was happening on the distribution front, as both Apple and Disney launched their streaming services just in time for the holidays.  All the while, Netflix was upping their game by putting out an ambitious front of their own, releasing sure to be Awards season favorites with The Irishman, Marriage Story, and The Two Popes.  All in all, 2019 was a relatively strong year for film, which is going to make my year end list all the harder to compile next week, given that I'll have to leave a lot of good stuff out.  I don't know exactly where to rank the last year in relation to the decade itself either, but it was certainly up there.  For one thing, no matter what format you see it in (either streaming or on a big screen), it's great to see a huge outpouring of new films coming from all corners of the industry.  Some are even taking bolder chances on themes and content, although there are some negative aspects to what the studios are putting out as well, particularly when it comes to molding these films for the international market, including censorship in some places.  There will be plenty of time to debate these things later, but for now I'm looking ahead at the immediate future, and seeing what awaits us in the months ahead.
Like all my past previews, I will be looking at a certain selection of films from the upcoming Winter and Spring months, and tell you which ones are the must sees, the ones that have me worried, and the ones to skip.  Each of these choices are based on my own level of anticipation for these movies, based on my responses to the effectiveness of their marketing, and just the general buzz that they carry with them.  Keep in mind, my predictions are informed, but not always accurate, as there are plenty of movies that can either take me by surprise or completely disappoint.  I also have included movie trailer embeds for context, so that you can see for yourself what movies I'm talking about, and perhaps help you form an impression of your own about the movie.  So, without any further ado, let's take a look at the movies of the first season of the new decade in 2020.
MUST SEES:
NO TIME TO DIE (APRIL 10)
Good old double-O.  For a while this series was in limbo with regards to where it's future might lie.  It seemed like the series couldn't quite live up to the series high-point of Skyfall (2012), as the follow-up Spectre (2015) didn't perform quite as well.  At the same time, this generation's James Bond (an absolutely amazing Daniel Craig) was expressing doubts about returning for another feature, raising speculation about who might step into the role next.  Add to this a loss of a director (Danny Boyle) halfway through pre-procuction, and we have a lengthy five year gap between bond movies.  But, somehow things came together, and EON Productions managed to talk Craig into returning for one more film (his fifth overall as 007).  Now we finally have a new Bond movie to get excited for, and in a rare Spring release.  Craig, despite having now played the character over a 14 year period (the longest of any actor in the role, including Moore and Connery), still looks to be in top form here, picking up right where he left off, and though this will likely be his swan song as the character, he certainly doesn't look like he's taking it any easier.  It's also going to be an interesting experience as this will be the first Bond film with an American in the directors chair; Cary Joji Fukunaga of True Detective fame.  In addition, the returning cast also brings a wonderful sense of continuity and teamwork to the series, and the addition of another double-O agent played by Lashana Lynch might offer some hints about where the future of the series might lie.  As long as the action is up to the already high standards that the series has set, with it's special blend of nail-biting tension and sly humor, we should all expect this welcome return of Mr. Bond to be one hell of a fun ride, hopefully leaving us shaken, not stirred.
ONWARD (MARCH 6)
You can always rely on Pixar to deliver something entertaining.  Though the gimmick that the movie revolves around isn't all that breakthrough (re-imagining modern society through an alternate reality; this time with fantasy creatures), the story it's trying to tell still looks like it's right up their alley, and likely to be as heartwarming as most of their other films.  This movie is likely going to hinge on the chemistry between the two leads, two elf brothers voiced by Tom Holland and Chris Pratt.  Certainly that's the thing that the trailers have been pushing forward the most, which is refreshing in comparison to other like-minded animated films.  Most other animation studios want to sell you on the gimmick, while Pixar knows that they need to sell us on the story first.  There will certainly be plenty of jokes to be had with all the sight gags in this look at a modern suburban twist of classic fantasy tropes, but unless the story at it's center doesn't hook us in, the rest will feel hollow.  I do like how much of the focal point is on how the brothers deal with their father only appearing to them as a pair of legs, leading to a strange Weekend at Bernie's (1989) vibe to much of the trailer.  Not quite the thing you'd expect from a Pixar film, but they are a studio constantly known for subverting expectations and finding that special element that tugs at our heartstrings by the end.  This is also a rare Spring release for the studio, so it will be interesting to see how well they perform outside of their normal mid-summer window.  No doubt with an intriguing premise like this one, an impressive voice cast by Pixar standards, and plenty of visual splendor typical of the studio's lofty standards, this will almost certainly be another movie from the animation giant that will work it's magic on all of us.
BIRDS OF PREY: AND THE FANTABULOUS EMANCIPATION OF ONE HARLEY QUINN (FEBRUARY 7)
When Suicide Squad released in the summer of 2016, it received a decidedly mixed response.  While the movie had it's fans, many more criticized it for it's uneven execution and clearly compromised vision, which was only compounded by the already reviled response to Batman v. Superman: Dawn of Justice (2016) earlier that same year; putting DC in a precarious place.  But, if there was anything to take away as a positive from Suicide Squad, it was Margot Robbie's performance as Harley Quinn, which received almost universal praise.  Given that DC's film slate has been on better footing recently, now is a good time to spotlight Robbie's Harley Quinn even more, this time as the center of movie itself.  Birds of Prey gives us Harley Quinn separated from her relationship with the Joker (no longer played by Jared Leto) and setting out on her own, and becoming more of an anti-hero on her own (sometimes demented) terms.  Robbie is also more invested personally in this project, acting as the films producer as well, so this movie is going to grant her the creative freedom to tell Harley's story the way she wants to, which should be exciting to see.  The titular team behind her is also great to see, as many of them are iconic DC heroes in their own right like Black Canary and Huntress, making their big screen debuts here.  It will also be interesting to see Ewan McGregor taking on the role of famed Batman villain Black Mask here.  DC's been on a role recently, and though this is a follow-up to one of their more flawed outings, it is thankfully bringing that movie's best element to the forefront and taking her to new, and better heights.  Let's just hope that Harley has what it takes to keep DC's momentum going.
ANTEBELLUM (APRIL 24)
Here's an intriguing idea for a movie that I still don't think I've completely comprehended fully yet.  I love that even though this movie trailer has provocative imagery within it, no doubt touching upon the horrors of slavery in the American South, we still don't know what it all means.  Is there a time travel element to this story? Multiple Dimensions?  Is it all inside the protagonist's head?  Everything is left thankfully vague, but it still is there to be provocative, which could make for a gratefully unique horror thriller.  We've already seen Jordan Peele successfully work themes of race and class divisions into his films, so it will be interesting to see it done here in a perhaps more somber and shocking way.  Peele's films always have a running current of humor underneath all the horror elements, so it will be interesting to see if a more earnest and deadly serious take on the subject might work too.  Even without the sci-fi elements that will almost undoubtedly be explored in more detail within the film, there is a lot of horror to draw from in the real history of slavery in this country, and it could provide some really gut-wrenching moments in this movie.  I usually don't find much to like in the genre of horror, since so much of it is recycled and not all that scary.  This movie at the very least has an interesting premise and potential based on it's themes that could transcend the tropes of the genre, and provide a thriller that truly does crawl under your skin and takes you to some really dark places.  After all, there was no bigger hell on earth to millions of enslaved Americans than the Antebellum South.
DOLITTLE (JANUARY 17)
Hollywood has had a rocky relationship with the character of Doctor Dolittle.  The classic literary character first made his big screen debut in the 1967 movie musical, which nearly bankrupted 20th Century Fox with it's poor box office.  Many years later, Eddie Murphy would step into the role as the physician with a talent for talking to animals, but it would be in an adaptation that strayed as far away from the original source material as possible; carrying over only the name and the concept.  Now, we are getting perhaps the closest to a faithful adaptation of the original books as we've seen yet.  For one, it takes the character back to his Victorian roots, and it also delves far more into the globe-trotting exploits of Doctor Dolittle that were a major part of the books.  I for one am interested in this new adaptation for a variety of reasons.  One, this marks Robert Downey Jr.'s first big screen project after his epic departure from the Marvel Cinematic Universe, and it will be interesting to see him tackle a very different kind of character after leaving such a mark as Iron Man.  Two, from the trailers, I get this earnest, non-cynical vibe coming from this film, which reminds me a lot of the excellent Paddington movies, which are some of the best examples of family entertainment we've seen from the last decade.  And third, the movie includes a remarkable supporting cast playing all the animals.  If the movie can balance all these elements together, we might finally have a Dolittle movie that actually does justice to the character as he was originally conceived.  Earnest and inspiring films that appeal to all ages are hard to come by these days, so my hope is that this movie helps to fill that void perfectly.
MOVIES THAT HAVE ME WORRIED:
MULAN (MARCH 27)
Let's face it; Disney's recent trend of remaking their beloved animated classics hasn't been their most shining jewel in their cinematic crown.  Yes, movies like Beauty and the Beast (2017) and The Lion King (2019) are box office hits, but they have been heavily panned by critics (like myself) for being just tired retreads of vastly superior films and are creatively bankrupt as a whole.  The one positive that I can say about the upcoming remake of Mulan is that it has some potential.  For one thing, I do like the fact that it's taking itself much more seriously than most of the other Disney remakes.  It's doing away with the musical score and more comedic elements in favor of a more down to earth retelling of the Chinese legend.  I know that some die hard fans are bemoaning the absence of wise-cracking Mushu in this film, but I think that the Eddie Murphy-voiced dragon of the original would feel very much out of place in live action.  Director Niki Caro (Whale Rider) seems to very much want to make this a epic adventure in the same vein as epic movies from Chinese auteurs like Zhang Yimou and John Woo, but with a bit of that Disney flair that helps to link it back to the Disney original.  And that's what a Disney remake should be; something that compliments the original rather than try to copy it.  These movies should be their own thing, and Mulan seems to be on the right track.  But at the same time, I worry that Disney will try to force feed too many references to the original film that could squander this movie's chance of standing on it's own.  Also, the movie's star Yifei Liu has received backlash (not unwarranted) for her pro-Beijing stance on the pro-democracy protests in Hong Kong, which could hurt Mulan's chances for success.  Let's hope that this is a movie with honor, and not with disappointment.
THE CALL OF THE WILD (FEBRUARY 21)
Now there is nothing wrong with wanting to make an ambitious retelling of Jack London's classic adventure novel for the big screen.  And having Harrison Ford on board doesn't help either, especially when he's playing a grizzled frontiersman in the far north.  But where this movie starts to lose me is when it presents it's featured canine.  For some odd reason, the filmmakers decided to forego casting a real dog in the role, and instead use a fully CGI hound instead.  This unfortunately becomes very distracting in the trailer, as the dog behaves in a way that a cartoon dog would, with facial expressions and exaggerated physicality.  That's all fine if you're making an animated movie, but this is a live action film with real actors and sets, and the mixture just doesn't feel right.  I guess it's no surprise that the movie is the live action directorial debut for Chris Sanders, who has worked up to now in animation (Lilo & Stitch over at Disney, and How to Train Your Dragon over at Dreamworks), so this  was probably his call because it's a process of characterization that he's more comfortable with.  It probably could be worse, like the uncanny valley animals in Disney's Lion King remake.  I just believe that we're going to have a hard time connecting with the story in this film, because that animated dog is going to pull us right out of the movie.  Maybe this is the filmmakers way of avoiding the controversy that may arise with regards to animal treatment, much like what happened with the movie A Dog's Journey (2019) and it's alleged mistreatment of it's canine actors.  Even still, authentic animals in movies do make a difference, and there are ways to make movies work without endangering them.  The Call of the Wild could have found that balance too, but it seems to have gone to the other extreme, which itself is very distracting.
THE NEW MUTANTS (APRIL 3)
Here's a movie that may be the most uncertain of the year.  The fact is, it's very possible that this movie may not even get released at all.  This was perhaps the most affected film in the merger of Disney and Fox, as the movie was a product of the now defunct X-Men franchise that had run through the Fox Studio since the year 2000.  With Disney owned Marvel now back in charge of the X-Men characters, there was no place anymore for this horror themed take on the characters, and the movie was left in limbo with regards to it's future.  Just to show you how long this movie has been stuck in cinematic limbo, the above trailer is from two years ago.  And in that time, the movie has been set for release multiple times and then pulled from the schedule at the last minute with no explanation.  Basically Disney owns a finished movie that's not theirs and they have no idea what to do with it.  It can't be a part of Marvel's Phase Four plans, because that's going to involve an entire reboot of the X-men characters, and this one is still tied with the old franchise.  So, despite it looking like the movie might finally see the light of day this April, it may come with zero buzz and quickly disappear from the multiplex, with Disney hoping that we'll quickly forget about it and move on, with at least some modest box office.  That, or Disney might just dump it onto Hulu.  It's too bad, because there is potential there, and the film has a fine cast of young actors like Split's Anya Taylor-Joy, Game of Thrones' Maise Williams, and Stranger Things' Charlie Heaton.  Sadly, mega-mergers carry it's own set of casualties during their process, and New Mutants is one of the more noteworthy ones we've seen out of the big Disney/Fox deal.
BAD BOYS FOR LIFE (JANUARY 17)
I don't think it was ever possible, but I feel like this movie needs more Michael Bay in it.  After taking an extra long break in the series, Will Smith and Martin Lawrence return to the Bad Boy franchise, and is anybody really excited for this?  Sure, both Smith and Lawrence are in their element as these characters, and they do still have great chemistry on screen together that they haven't been able to replicate elsewhere.  But, what also made the movies work before was the over-the-top flourishes that Michael Bay added to the series.  The original 1994 Bad Boys was Bay's first theatrical film, and showcased many of his best elements as a visual story-teller, which he would subsequently lose and over-indulge in with future films.  The overblown sequel, Bad Boys II (2003) is almost so ludicrously over-the-top, that it somehow works in spite of itself.  Unfortunately, while this new movie does have fun banter between the two leads, it also lacks the Bay flourishes, instead coming across like a Bad Boys wannabe.  It's hard to say what effect this may have as a whole on the experience, but sadly, the visual element coming from this trailer feels a bit flat by comparison.  Love him or hate him, Michael Bay has a visual style, and Bad Boys was one of the better uses of it.  Let's just hope that Smith and Lawrence can pull things together and carry the series one more time.  They clearly look like they enjoy working together, so hopefully that translates into a fun time as opposed to another rehashed franchise that should have been left alone.
MOVIES TO SKIP:
SONIC THE HEDGEHOG (FEBRUARY 14)
After nearly making my Movies to Skip page from last fall, Sonic the Hedgehog was pushed back several months after what can be called the most disastrous trailer launch in recent memory.  Paramount faced immediate backlash after they premiered the original theatrical trailer last summer, which featured a horribly off model CGI version of Sonic.  This prompted the studio to do a complete, eleventh hour redesign of the character, which no doubt led to plenty of computer animators working long overtime hours in order to fix the clueless filmmakers' initial mistake.  I do feel for those animators, because they didn't need to do all this extra work in the first place since the director and the studio clearly don't know what they are doing with this movie.  It's another cliche-ridden cash grab on the nostalgia market, much in the same vein as Alvin and the Chipmunks and The Smurfs have been; ignoring all the past character lore and development in favor of a G-Rated romp that's cheap and dumbed down to appeal to mass audiences.  The new redesign of Sonic is a vast improvement, a tribute to the overworked CGI artists who deserve better recognition, but it still can't save this project from it's innate blandness.  Even Jim Carrey's casting as Doctor Robotnik feels off, as it's just another zany character that feels like he's tired of playing.  And given the horrible track record movies based on video games already have, I don't think there will be much this movie can do to out run it's inevitable failure.
TROLLS WORLD TOUR (APRIL 17)
It's been a sad, slow decline for Dreamworks Animation.  The house that Shrek built was once the second most powerful Animation studio in the industry, dominating much of the 2000's and putting both Disney and Pixar on notice.  But the 2010's were far rockier for the studio, as they struggled to maintain an identity.  They started off strong with movies like How to Train Your Dragon (2010) and Megamind (2010), but numerous under-performers like Rise of the Guardians (2012), Home (2015), and The Boss Baby (2017) have tarnished the studio's once glorious sheen.  Now, after seeing their founder Jeffrey Katzenberg leaving to start his own streaming platform called Quibi, Dreamworks almost appears to be throwing in the towel and just using their talents to hit a specific target audience; little children.  Trolls (2016) was the biggest clue to this new direction, a candy-coated musical aimed at children that not surprisingly was their only box office hit of the decade.  With Trolls World Tour, they appear to be further heading down that road, with another uninspired, mass-appeal product solely created to sell toys.  It wouldn't be as egregious if Dreamworks was occasionally taking more risks like they used to.  In the same amount of time, both Disney and Pixar have upped their game, delivering provocative and engaging movies like Zootopia (2016) and Coco (2017), which while still appealing to children, were also able to deliver profound messages at the same time.  Trolls World Tour is just another diversion that kids may enjoy in the moment, but will eventually grow out of over time, and that's a sad direction for Dreamworks Animation to take.
UNDERWATER (JANUARY 10)
It doesn't take much to imagine what the pitch meeting was like for this one; it's going to be Alien (1979), but at the bottom of the ocean.  I guess it's not surprising that 20th Century Fox, the studio behind the Alien franchise took the bait and green-lit this film.  The movie looks to be following the Alien formula to the letter, and that's what makes this trailer so frustrating.  You know exactly where it's going.  I almost feel that the movie might have been better served if it strayed away from the sci-fi elements, and just became a survival film instead.  It may not be all that breakthrough, but a movie focused on survivors in a crippled deep sea research station could have provided some interesting moments.  But, no, we get monsters instead.  I find the cast here an odd mix too.  Never thought I'd see a movie with actors as diverse as Kristen Stewart and T.J. Miller sharing the screen.  In Stewart's case, this movie almost feels like a step backwards in her career, as she's been choosing more challenging roles lately.  For Miller, this is definitely par for the course.  And given that this movie comes out on January 10, it marks the first ever wide release of the new decade, which I hope is not a bad omen of how the next ten years will play out.  I imagine this will be a quickly forgotten film that hopefully has no lasting impact on the 2020's.  Most movies dumped off in January usually are, and this one is just another in that chain of shame.
So, that's how the start of 2020 will play out in the months ahead.  In comparison to years past, it's a relatively light slate.  No Marvel, no projects from prestige filmmakers.  Given how ambitious 2019 was, this is understandable.  2020 is saving it's heavy hitters for later in the year.  For now, I am looking forward to the return of James Bond to the big screen, with Daniel Craig putting in one final turn in the role, which he put a firm stamp on.  Likewise another Pixar film is always welcome to see.  There are also plenty of movies that could end up surprising out there.  The early Winter and Spring months have become more fertile ground in recent years to find surprises that might have otherwise been lost in the Summer and Awards season shuffles.  And speaking of Awards season, most of those last minute entries are going to expand nationwide in the following month, so there will still be plenty of quality entertainment to be had for the early part of the year.  Now that I have laid out what to look forward to in the first part of the next year, I'll be spending much of January looking back at both the previous year, as well as the entire past decade.  You'll see my two top ten lists in the upcoming weeks, with the 2019 Top Ten coming up shortly.  With all that said, I hope my preview has been a helpful one.  There's a lot to look forward to, as well as a few disasters you might want to avoid.  And as always, have a happy new year and enjoy your time at the movies.