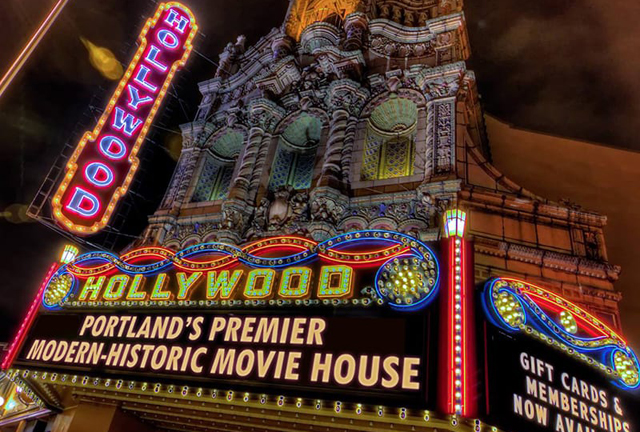 The first third of the year is coming to an end with the hot summer months upon us in a weeks time.  So far, the late winter/early spring movie season has provided us with some answers about the state of the theatrical market so far in the year 2023.  Predictions about this year being one of booming recovery for the theatrical business has proven correct as ticket sales at the box office are booming.  They still haven't reached the pre-pandemic heights of 2019, but they are very much on their way to getting back to where things should have been.  One of the most pleasing results has been many of the studios second guessing their exhibitions plans for their slate of movies, and films that were once slated for streaming, like New Line's Evil Dead Rise (2023) that came out this month, or DC's Blue Beetle (2023) releasing this summer, are now getting full blown theatrical roll outs instead.  Streaming studios like Amazon and Apple are even committing to theatrical releases now for the foreseeable future.  This is very good news for a market that only a couple years ago was on life support during the pandemic.  Certainly, streaming is not a dying market under these new circumstances, but when studios are seeing movies like The Super Mario Bros. Movie (2023) grossing a billion dollars worldwide in less than a month, you can see why they are starting to believe there is money to be made once again on the big screen.  Sure, there are the movies that failed to live up to expectations this year too, like Marvel's Ant-Man and the Wasp: Quantumania (2023) and DC's Shazam: Fury of the Gods (2023), but the positive signs are out-numbering the negative ones, and the forecast looks good not just for a good Summer movie season, but a great one.
Like all the years past, I will be looking at the movies of the up-coming Summer movie season.  These include my picks for the Must Sees, the Movies that Have Me Worried, and the Movies to Skip.  My choices here are based on my own level of enthusiasm for the movies spotlighted here and are not a forecast for how I think these movies will perform in the months ahead.  My predictions have turned out to be wrong before, because movies often have a way of surprising us and that's why I like discussing them here.  My choices on these previews basically stem from how well they are being marketed, as well as the general level of hype that has followed them through their journey towards their releases.  Keep in mind, there are a lot of movies coming out in the months ahead, and if I leave a bunch out, it's because of the limited amount that I allow in this article, and not because the movie isn't worth discussing.  So, with all that said, let's take a look at the Movies of Summer 2023.
MUST SEES:
INDIANA JONES AND THE DIAL OF DESTINY (JUNE 30)
This will likely be the most discussed film of the Summer season.  Movies in the Indiana Jones franchise have been few and far between since their 1980's heyday.  After a near 20 year absence, producer George Lucas and director Steven Spielberg brought Indy back to the big screen in 2008 with the fourth entry Indiana Jones and the Kingdom of the Crystal Skull.  Unfortunately, Crystal Skull was a divisive film that left the fanbase very disappointed, though the movie has it's defenders (which I'm not ashamed to say I am one of).  Longtime fans of the series lamented the fact that their beloved franchise ended on such a sour note, and the fact that Dr. Jones' actor Harrison Ford was getting into his senior years made the likelihood of another film to correct the situation was very slim.  However, with Disney taking over Lucasfilm in 2012, they also inherited the Indiana Jones brand with it, and they were not just going to sit on a property that valuable.  Plans were already drawn up for another film, but the question remained; would Harrison Ford want to play Indy one more time?  To the delight of everyone, he said yes.  When this movie comes out, Harrison will be 80 years old, which is a pretty old age to be taking on a challenging role like Indiana Jones.  But it appears that the movie is accounting for that.  This is a movie centered around an aging adventurer who, to his misfortune, is being sucked into another adventure.  One positive sign is that the reigns of this franchise have been given over to director James Mangold, who has before delivered a poignant swan song to a long time cinematic icon with the movie Logan (2017).  If anyone can deliver a beautiful capper to the Harrison Ford era of Indiana Jones that can please all audiences, it's him.  And Ford, despite his age, does look like he's back in fine form for this film.  The return of series mainstay John Rhys Davies as Sallah is another good sign, as well as new additions to the cast like Mads Mikkelsen and Phoebe Waller-Bridge.  Let's hope the final adventure for Harrison Ford's Indiana Jones is the stuff of legend.
OPPENHEIMER (JULY 21)
There are few people who can drive audiences to the movie theaters solely on his name alone.  Christopher Nolan is one of those filmmakers, and this summer we are getting his latest big screen epic.  This is his first film since his departure from his previous home studio Warner Brothers after the public feud over the release of his last movie Tenet (2020) during the pandemic.  Universal quickly swooped in to get the rights to his next highly anticipated project, which is a movie that seems right up his alley.  It seems only natural that the filmmaker known for his big, IMAX screen sized spectacles would want to make a movie about the creation of the atomic bomb.  In particular, Nolan is interested in the man who made the atomic bomb, Dr. Robert Oppenheimer, here played by Cillian Murphy, Nolan's most frequently spotlighted actor.  One of the most exciting things about this movie is that it finds Nolan working with a historical event again, which he did a remarkable job of recreating with his movie Dunkirk (2017).  He also has assembled an impressive cast for this film.  One of the best things that after standing out in so many scene-stealing supporting performances in other Nolan movies, Cillian Murphy is finally taking the lead part, and so far he looks to be making the most of the assignment.  He's also got plenty star studded support for the likes of Matt Damon, Robert Downey Jr., Emily Blunt, Florence Pugh, Gary Oldman, and so many more in this film.  But, the thing we will most likely be lining up for this movie for is in seeing the big IMAX screen moments that Christopher Nolan is famous for.  Supposedly, his team found a way to recreate an atomic blast solely through practical effects and without the aid of CGI.  That's something I am dying to see how they pull it off.  The trailer is wisely leaving that explosive moment unseen for now, with teases towards what it might appear like.  For this one, you can bet that I am going to be watching it on the biggest screen possible; giving what can only be described as the closest thing to witnessing a real atomic explosion without the destruction that entails.
MISSION: IMPOSSIBLE – DEAD RECKONING PART ONE (JULY 12)
It has been said that over the last year that Tom Cruise is the man who saved the movie theater industry.  Though you can't say that he did it single handedly, as James Cameron also had a hand with his blockbuster Avatar: The Way of Water (2022), but there is no doubt that Cruise's Top Gun: Maverick (2022) was an instrumental film in helping to bring audiences back to the cinemas in a big way.  The over a billion dollars made on that film alone was a huge boon for the Summer box office from last year, and remarkably, Cruise did it without what is considered his marquee franchise.  This year, however, we do get the next installment of Tom Cruise's most prized franchsie, Mission: Impossible, and it does indeed look like he is continuing his track record of upping the ante with each new film.  Like Christopher Nolan, Tom Cruise is a stickler for capturing as much in the camera as he possibly can without having to rely on visual effects.  And in each of the Mission: Impossible movies, Cruise performs most of his own stunt work.  One thing that he tries to do in each movie is to have at least one stunt that has never been attempted before, and each one is more death-defying than the last.  He's climbed the tallest building in the world, held onto the side of a plane as it takes off, and climbed under the body of a helicopter as it was hovering in mid air.  For this film, the standout stunt involves Cruise running a motor cycle off a cliff; a stunt so complex that Paramount Pictures released a theatrical teaser spotlighting the making of this stunt just on it's own.  It's a fair assessment to say that Tom Cruise has helped to save the movie going experience because every movie he makes now demands to be seen on the big screen; no exceptions.  While Top Gun: Maverick had it's own impressive action sequences, I do think Cruise saves his best work for the Mission: Impossible franchise, and it will be interesting to see how big this new installment will be.  Considering that this is the first of a two part story arc, it would appear that this is a go for broke cinematic experience that Cruise is gearing us up for, and I certainly can't wait.
GUARDIANS OF THE GALAXY VOL. 3 (MAY 5)
Now let's talk about the movie that is set to kick off the Summer movie season in a week's time.  This highly anticipated movie almost didn't happen, and it's road to reality had to clear a few unexpected hurdles.  First off,  director James Gunn suddenly found himself fired from the project in it's early days after right wing provocateurs tried to cancel him because of his left wing views with a revelation of decade old inappropriate jokes.  Marvel's parent company Disney later realized their mistake and a few months later invited Gunn to come back to the project.  However, in that time James had already crossed over to rival DC Films, and had accepted the directorial reigns of their newest Suicide Squad film.  Still, Gunn did want to close the book on the Guardians of the Galaxy franchise that he shepherded to success his own way, so he did agree to return once his obligation to DC was complete.  However, things got delayed again because of the pandemic, and Gunn continued to develop more for DC as a result, including the acclaimed series Peacemaker.  Eventually, Warner Brothers and DC were so pleased with James Gunn's work, that he is now being given the keys to the kingdom, masterminding the entire slate of projects coming up in the foreseeable future for DC.  So, Guardians of the Galaxy Vol. 3 will be something of a swan song for Gunn's time at Marvel.  Thankfully, it looks like both Marvel and Gunn are making the most of it with a film that looks to close the book in an emotionally satisfying way.  It's hard to tell if this is the end for any of these characters in the MCU, but it definitely looks like the end for this team, and hopefully the movie delivers on a satisfying conclusion to the journey that they have been on together.  I also hope that the movie still maintains that weird Gunn sensibility that helped to distinguish the movies from all the other Marvel films.  Avengers may be Marvel's crown jewel, but Guardians has been a bright shining diamond right alongside it, and let's hope the trilogy keeps that gem shining bright in it's final chapter.
SPIDER-MAN: ACROSS THE SPIDERVERSE (JUNE 2)
When Sony Animation released their film Spider-Man: Into the Spiderverse back in 2018, it was a breathe of fresh air for animation.  In an era dominated by the likes of Disney, Pixar, Dreamworks, and Illumination, Spiderverse was a massive game-changer because it was unlike any other animated movie we had seen before.  With this unique hybrid of 3D computer animation and a hand drawn, comic book aesthetic, Spiderverse was the most monumental shift in animation style that the industry had seen since Toy Story (1995) kick started computer animation.  Now, all the other studios are attempting to incorporate the Spiderverse style into their own films.  Most notably Dreamworks incorporated the style into their recent Puss in Boots: The Last Wish (2002), and it resulted in the struggling studio's best film in over a decade.  It also looks like the same style is being utilized in other upcoming movies like Nickelodeons' Teenage Mutant Ninja Turtles: Mutant Mayhem and Disney's Wish.  But, amidst all that, it looks like Sony is continuing to build upon what they already accomplished with their first Spiderverse film.  The animation in Across the Spiderverse looks incredible and even more wild than what we saw in the first movie.  It also offers up an interesting continuation of Miles Morales' story, as he finds himself in a whole world filled with other Spider-Men.  It's great to see key mulitversal friends returning like Spider Gwen (Halie Steinfeld) and Peter B. Parker (Jake Johnson), and the introduction of an antagonistic Spider-Man 2099, Miguel O'Hara (Oscar Isaac) is an exciting addition.  My hope is that this section of the Spider-Man cinematic universe continues to surprise much like it's predecessor did, maintaining the same level of humor and drama that made that film so special.  It will also be interesting to see if there is any crossover that happens in this film with it's MCU counterpart, given that they are also playing in the Multiverse as well.
MOVIES THAT HAVE ME WORRIED:
THE LITTLE MERMAID (MAY 26)
There are plenty of things that have me worried about this upcoming remake of Disney's animated classic.  First, and most obviously, Disney has a pretty dismal track record with their live action remakes.  For every good one that they manage to make (Cinderella, Pete's Dragon) they have a dozen more that are utter failures (Beauty and the Beast, The Lion King, Pinocchio).  It's hard to tell which side The Little Mermaid will ultimately fall on, but the odds aren't good.  Secondly, I worry about the backlash that may result from this film.  The movie already has created a firestorm because of the casting of an actress of color in the role of Ariel.  The racist comments that have surrounded the film online have been ugly thus far, and I worry that it will only get worse once the movie is out, especially if the movie ends up not being good like so many of Disney's other remakes.  The last thing I want to see are racists and misogynists feeling emboldened because of a film staring a woman of color in a leading role failing to succeed at the box office.  So far, very little is giving me confidence that this film will break Disney's losing streak with these remakes.  The most disturbing part are the realistic depictions of characters like Sebastian, Flounder, and Scuttle.  Didn't Disney learn the lesson from The Lion King that photo realistic looking animals in their remakes don't emote the same way that their cartoonish counterparts do, and it just ends up ruining the emotion of the story as a result.  The one thing that does give me hope is Halle Bailey in the role of Ariel.  It doesn't matter what skin color she has; as long as she plays the part well, she can succeed in this role.  And from the trailer, she definitely has the perfect singing voice for the part.  Her powerful rendition of "Part of Your World" is prominently featured in the trailer, and boy does she sound fantastic.  Hopefully Disney can pull it off, but there are still a lot of factors working against them here.
THE FLASH (JUNE 16)
Normally, this movie would have been a definite must see.  Not only is it the first big screen film centered around one of the most famous comic book super heroes, the Flash, but it also features plenty of nostalgia driven treats that many genre fans have been eagerly awaiting for years for.  So, why is there a big cloud of uncertainty around this film.  The issue has to do with the star of the film, Ezra Miller.  In the years leading up to this film's release, Miller has been caught up in numerous scandals that have not only caused them to lose their position as the Flash as well as involvement in the DC comics plans in the future, but they are also likely going to be facing future jail time for a crime spree that perhaps sullied their name in the business forever.  Through all that turmoil, it's any wonder that this movie is getting released at all, especially in light of Warner Brothers pulling the plug on Batgirl which wasn't plagued by scandal.  It's perhaps because so much money was poured into this movie beforehand (to the tune of over $200 million) that DC couldn't just make up for cancelling it without suffering a huge loss (even after tax breaks).  At the same time, insiders within the industry who have seen it, including new DC head honcho James Gunn, have been singing it's praises.  In all likelihood, this movie may end up being one of the best superhero movies ever made, but in getting it out into theaters, it may also unfortunately enrich the profile of Ezra Miller, who by all accounts we've seen so far is a fairly rotten person.  One plus for this film is that it marks the return of Michael Keaton into the role of Batman, 30 years after he last wore the cape and cowl.  That alone might make the movie worth supporting.  In any case, here's hoping all the insider hype is real and that the whole Ezra Miller situation won't end up ruining the experience.
BARBIE (JULY 21)
One thing that can definitely be a mine field when it comes to the Summer movie season is the high concept comedies based on a popular brand.  Coming to theaters this year is a live action comedy centered around the Barbie doll.  It's hard to tell so far if this is a concept that will have any legs (so to speak) as a blockbuster film.  The movie has a stacked cast behind it, with Margot Robbie and Ryan Gosling leading the way as Barbie and Ken, and it even has enlisted acclaimed director Greta Gerwig to bring the concept to life.  The movie trailer gives off some Lego Movie vibes, which can be a good or bad thing.  The good thing is that we've seen something like this work before with Lego, where a movie managed to successfully take the toy brand and build a compelling story around.  The bad thing is that Barbie may not be a brand that is compatible with the kind of humor needed to make a movie like this work.  It's colorful and seems to play around with the Barbie legacy to be sure, but can that be sustained through a full movie.  And my worry is that it might be too big of a swing for someone like Greta Gerwig to take.  She's excelled so far with smart, female driven dramas like Lady Bird (2017) and Little Women (2019), but with Barbie, she may have sadly been saddled with an unfortunate commercial driven project that might stifle her creative sensibilities.  I hope I'm wrong, and that her sharp witted creative voice comes through in this movie and elevates it beyond just the concept itself.  It certainly looks like the cast is committed to the act, especially Gosling who looks like an affably dim Ken.  Here's hoping that this one is lively fun time, and not a waste of creative talent in the pursuit of easy money based on name recognition.
HAUNTED MANSION (JULY 28)
One thing I'll say about this one is that it can't do any worse than the horrible Eddie Murphy headlined original form 2003.  For a while, the failed Haunted Mansion adaptation put a stop to Disney seeking to build other franchises around their most popular theme park attractions.  Released mere months after the surprisingly successful Pirates of the Caribbean: The Curse of the Black Pearl (2003), The Haunted Mansion bombed horribly, and afterwards Disney just put their efforts on expanding the Pirates franchise, until that inevitably ran it's course too.  But, it looks like they are once again beginning to dip their toes again in more theme park adaptations.  An adaptation of Jungle Cruise (2021) did reasonably well enough in a pandemic effected theatrical environment to give Disney confidence in the potential, and once again they looked at giving the Haunted Mansion a second chance.  Now, it's not the first time they've attempted a re-start to this franchise.  For years, Guillermo Del Toro wanted to do his own adaptation as he has been a big fan of the ride since childhood, and it's clear it has left an impression on his own Gothic cinematic style.  But, for whatever reason, that version stalled and instead the job went to director Justin Simien.  Simien considers himself a devoted fan of the ride too, and he was once a Disneyland cast member during his college years, so he's not coming at this material from an outsider position.  The only question is, can he faithfully adapt the ride into a film.  The thing that gives me pause is the jokey nature of this trailer.  Haunted Mansion certainly doesn't need to be a serious film, as the ride itself features it's own fair share of gags sprinkled within the spooky atmosphere.  But, go too far with the comedy, and you end up with what the original 2003 version gave us, which was neither scary or funny.  That being said, the film does have a strong cast including Rosario Dawson, Owen Wilson, Lakeith Stanfield, Danny DeVito and newly crowned Oscar winner Jamie Lee Curtis as Madame Leota.  Here's hoping it's a swinging wake and not dead on arrival.
MOVIES TO SKIP:
TRANSFORMERS: RISE OF THE BEASTS (JUNE 9)
One thing that I hate to see is a franchise fall back into bad habits after finally getting things on the right track.  The Transformers franchise, after a long time, managed to finally shake off Micheal Bay as it's chief creative force.  Under his watch, which stretched across 5 films, the franchise just became an incoherent mess, with nothing but loud, destructive mayhem as it's chief characteristic.  But, once Bay left the series behind, the franchise decided to go a different route with the spin-off prequel Bumblebee (2018).  And the result was the best Transformers movie ever.  It was great to finally see a character driven movie made within this franchise that actually put one of the Auto-Bot heroes front and center as opposed to the obnoxious human characters and give him a heartwarming story to humanize him.  The movie also went out of it's way to make the character animation of the Transformers look much better than the did before, with the character models of Bumblebee and Optimus Prime actually looking more like their original animated versions from the 80's.  Sadly though, Bumblebee didn't perform well at the box office, being outshined that holiday season by DC's Aquaman (2018), and it looks like the Transformers franchise is going back to the Michael Bay style with their newest film, sacrificing character development for action set-pieces.  I hope I'm wrong, and that the Bumblebee effect managed to influence the franchise for the better, but given what the trailer is selling, it looks more like they are recycling more of the old Bayhem tricks in order to reclaim what they think made the franchise in the first place.
FAST X (MAY 19)
Truth be told, I've never gotten into the Fast and the Furious franchise, and the few attempts that I've made to give the series a chance have always left me cold and indifferent.  I don't see anything about this 10th installment that convinces me that things will be any different.  The problem for me is that the franchise just seems to be bloated now with a packed to the gills cast that's been built up through the whole franchise.  Not only are they not thinning the herd, but they are even bringing back characters once thought to be dead.  And I seriously don't care about any of it at all.  The one thing that could be entertaining for me with this film is the addition of Jason Momoa as the new villain, because he has enough charisma to make things fun and interesting.  But given that the cast is so big at this point, even including legendary actresses like Rita Moreno and Helen Mirren in the mix, I don't see how any of them can stand out and still leave room for anything interesting to happen in the story.  My guess is that this film will absolutely pail in comparison to what we are likely going to see from the Indiana Jones and Mission: Impossible movies this Summer, which are both master classes in action filmmaking.  Over the course of ten films in a twenty year span, I have yet to be wowed by this franchise and I don't see anything thus far in Fast X that will win me over.
RUBY GILLMAN: TEENAGE KRAKEN (JUNE 30)
When I first saw this trailer, I thought that it must be from one of those fledgling, up-and-coming studios that try to make a name for themselves with quirky animation and bizarre concepts.  I was shocked to learn that this was the next film up from one of animations' vanguard brands, Dreamworks.  I know Dreamworks has been struggling as of late, having fallen way off from it's Shrek fueled heydays.  But, just this last holiday season, they delivered their best film in a long while, Puss in Boots: The Last Wish, which gave hope that the studio was finding it's magic again.  It is hard to believe that a sequel to a spinoff to a franchise that has long become dormant would become a box office and critical hit like that, but The Last Wish showed strong legs at the box office and showed that Dreamworks could still deliver the goods.  Sadly, this looks like a step backward for them.  I imagine that this is based on a popular YA series, but it seems like a project that is ill suited for a studio like Dreamworks.  They should be putting their efforts into bolder animation like that found in The Last Wish, instead of chasing after the tween market.  Considering that this is coming out weeks after the far more interesting Pixar film Elemental (which just nearly missed my Must See list), I worry that it's just going to undermine Dreamworks reputation even further in comparison right at the moment when they seem to be finding their way again.  Hopefully it may be a surprise, but it looks so generic from watching this trailer that I don't see a positive outlook for this one.
So, there you haver my preview of the Summer 2023 season at the movies.  Given that I left off something as big as the new Pixar film off of my shortlist of Must Sees tells you that this is going to be a stacked Summer season.  I'm certainly hoping for a lot of good things with the movies that are coming out this Summer, like seeing Indiana Jones and the Guardians of the Galaxy getting the royal send-offs they deserve as franchises.  I hope that The Little Mermaid manages to break the bad habits of Disney remakes and hopefully avoids the toxic backlash that I fear is coming it's way.  I hope that Tom Cruise yet again wows us with things we've never seen before, nor dare try ourselves, on the big screen.  And I hope the promise of Christopher Nolan's visual representation of an atomic blast on an IMAX sized screen is just as monumental that I hope it will be.  There are also a lot of other movies that I hope get some positive attention on the big screen as well this year that are the big blockbuster draws.  One of those is the new Wes Anderson movie, Asteroid City.  Also, my hope is that the predictions for this year at the box office prove true and that we will see theater business return to the levels we witnessed prior to the pandemic.  The last two years have seen sporadic box office highs, but this year we will hopefully see success across the board, with every studio (majors and minors) getting strong returns on their investment.  It's safe to say that this is one of the strongest line-ups of movies we've seen in a while, so it's likely that movie theaters will have one for the record books once the Summer season is over.  If the robust business seen so far in this first term of 2023 is any indication, bolstered by the likes of Mario, Ant-Man and John Wick, the forecast should prove to be true.  The theatrical industry was battered by the pandemic, but like a Phoenix from the ashes, it is alive again and will hopefully live strong for a long time to come.