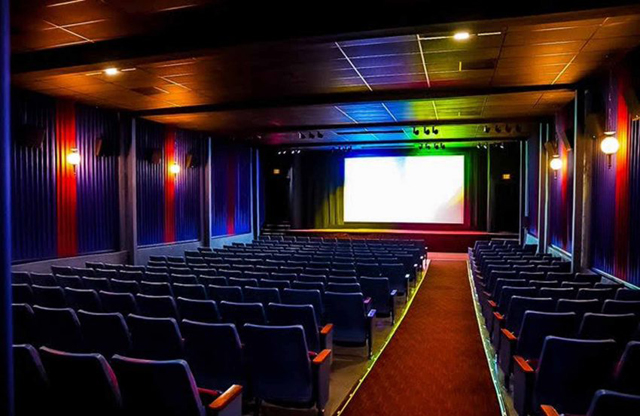 So, it wasn't pretty, but we managed to get through a full Summer movie season after a year long pause due to the pandemic.  Over the course of the last four months, we saw a lot of hurdles thrown in the way of the theatrical market, but we also managed to see it persevere in surprising ways.  The rise of Covid cases due to Delta variant has been an unfortunate roadblock in the recovery of our world post-pandemic, and movie theaters are another sector of the economy feeling the pressure of this unfortunate situation.  Couple this with so many movies remaining in a state of limbo, with studios not sure whether they are going to risk putting them on screens in packed theaters, or playing it safe and releasing them on streaming.  Some movies, like Paramount's Clifford the Big Red Dog and Sony's Venom: Let There Be Carnage decided to just abandon the calendar completely, and try for next year instead.  Despite this, there were positive signs.  Universal's Fast and the Furious sequel did deliver a solid box office opening after it's year long delay, as did Marvel's Black Widow, though both were near franchise lows for total box office.  And there was also the unexpected success of A Quiet Place Part II, which not only turned a massive profit for studio Paramount, but it also marked the first film to gross north of $100 million since the pandemic began, a major achievement that gave relief to a beleaguered theatrical industry.  Along with signs of strong box office hold even for movies available at the same time on streaming like Disney's Cruella and Jungle Cruise, and there is plenty of good news coming out of this summer that gives cinema lovers hope for the coming months ahead.  Despite some lingering, persistent obstacles, the movie theater industry is slowly but surely starting to rebuild, and hopefully with the next round of movies, we'll finally see something that resembles something close to normal.
Like my previous articles, I am going to be looking at the movies of the upcoming fall season through the prism of three separate categories: the must see movies, the movies that have me worried, and the ones I believe are worth skipping.  And like previous years, I could be completely wrong about a few of these.  I am largely basing my choices on how I am feeling about each movie based on the effectiveness of it's marketing and the general buzz that has surrounded the film during it's development.  You will also see a few familiar films spotlighted again here, since they were displaced holdovers from the pandemic affected delays of 2020.  Like this Summer, my hope is that all these movies manage to finally hit their release dates, Delta variant not withstanding.  So, without further ado, let's look at the movies of Fall 2021.
MUST SEES:
DUNE (OCTOBER 22)
Perhaps no other movie coming out this Fall has more eyes on it than this highly anticipated new adaptation of the monumental Sci-Fi novel from Frank Herbert.  After a notably mixed movie version made by David Lynch back in the 80's, a lot of people were hoping for a more faithful and ambitious cinematic retelling that would honor the epic scope of Herbert's original text.  When beloved auteur Denis Villenueve decided to undertake the venture, people were very excited that Dune was finally going to get the movie it deserved.  And with an all-star cast involved, headlined by rising star Timothee Chalamet as Paul Atrades, it looked very much like Dune was going to do for the Science Fiction genre what Lord of the Rings had done for fantasy.  But, the pandemic put a giant sand worm sized roadblock in the movie's way.  Originally slated for a Christmas release last year, Warner Brothers decided to put their big tent pole on hold for a full 10 months, instead giving Christmas Day to Wonder Woman 1984 in a limited theatrical and streaming debut.  Then, based on their Wonder Woman gamble, Warner Brothers decided to make their entire 2021 release schedule day and date releases in order to drive more traffic to their struggling HBO Max platform, including Dune.  This angered many filmmakers with films slated for release this year, including Villeneuve, whose grievance is entirely justified.  Just by looking at the visuals from the trailer, you can tell that this movie was designed from the ground up to be shown on a big screen.  Warner Brothers decision has looked increasingly short-sighted, especially in the wake of disappointing box office for In the Heights and The Suicide Squad, and many worry that the same fate may happen to Dune as well, which would hurt the long term goals for building a franchise around the movie, which would be especially devastating when you learn that this first film is only half of Herbert's original story.  Please, see this one in a theater and show Warner Brothers that the future of cinema still belongs on the big screen.
ETERNALS (NOVEMBER 5)
Another 2020 outcast, the obstacles for this new Marvel film are not quite as severe as they are for Dune.  For one, Disney appears to be increasingly moving away from their day and date release options, due to strong holds of their titles at the box office and the threat of piracy that a simultaneous streaming release poses to repeat business for them.  They are already seeing good results from allowing 20th Century's Free Guy play exclusively in theaters, and they are hoping to see the same happen with another Marvel release, Shang-Chi: Legend of the Ten Rings.  Depending on how well Shang-Chi performs, there is a good chance that this highly anticipated Marvel film will make it exclusively to theaters, which would be ideal as it looks like this was a movie meant for the big screen.  Having been delayed for a full year may have also had an upside for Eternals, as within the last year, it's director Chloe Zhao went on to win a historic Oscar for Best Director for the movie Nomadland.  With a reigning Oscar winning director behind the movie, parent studio has an extra bit of prestige that it can sell this movie on, along with a staggering all-star cast that includes people as varied as Angelina Jolie and comedian Kumail Nanjiani.  What will be interesting to see is just how Chloe Zhao's film-making style works with a more substantial budget.  Thus far, there has been strong buzz surrounding this one, with Marvel head Kevin Feige being especially impressed with what Zhao has done so far, particularly with her insistence on shooting with little to no visual effects and with real locations instead of sound stages.  Marvel already has had a good representation of allowing bold filmmakers to bring their own style to the Marvel Universe.  It will be interesting to see what they get from someone with some Gold already on her shelf.
SPIDER-MAN: NO WAY HOME (DECEMBER 17)
Speaking of Marvel, they have another film lined up this Fall, made through a partnership with Sony.  Made remarkably in the middle of last year's pandemic, this new entry in the Spider-Man franchise continues the current run with actor Tom Holland.  The film appears to pick up right where the last film, Spider-Man: Far From Home (2019) left off, with an unmasked Peter Parker now having to live in a world where everyone knows he is indeed Spider-Man.  Because the attention is overwhelming, he seeks help from another Avenger ally, Doctor Strange (Benedict Cumberbatch), who believes he can help Peter make everyone forget his secret identity.  Of course, plans go array and chaos ensues.  What is exciting about this new film is that it is the clearest sign yet of Marvel playing one of their most exciting cards in play; the Multiverse.  Already brought to imaginative life in the animated Spider-Man: Into the Spiderverse (2018), and hinted at in the Disney+ shows Wandavision and Loki, the Multiverse opens up so many possibilities for the Marvel Cinematic Universe going forward.  Not only can it allow for many different variations of things we have already seen happen in the MCU so far, but it can even bring all the periphery Marvel films made before the formation of the MCU into canon.  This is very definitely the plan being set up in this film, as Holland's Spider-Man is being confronted by the villain Doc Ock, who is the same Doc Ock from the Sam Raimi directed Spider-Man trilogy of the 2000's, with Alfred Molina returning to the role after 17 years.  With hints of other returning  villains as well, like Jamie Foxx's Electro and Willem Dafoe's Green Goblin, this could turn out to be an insane adventure, and even more excitingly though unconfirmed, Tom Holland may even be able to share the screen with his predecessors, Tobey Maguire and Andrew Garfield.  If that doesn't happen, it will still be interesting to see how Spider-Man and Doctor Strange work together, creating a whole different character dynamic we have yet to explore.  No matter what, it's sure to be a movie that most people will want to see play out, and especially on a big screen.
NO TIME TO DIE (OCTOBER 8)
Suffering perhaps the longest delay of the entire pandemic, the last Daniel Craig headlined James Bond film is finally coming to theaters.  This movie's incredibly long gestation included multiple delays before the pandemic, with original director Danny Boyle leaving the project over creative differences, and also Daniel Craig taking an extra long time to decide if he wanted to return or not.  But, No Time to Die eventually ended up in the can and was ready for a spring 2020 release.  And then, you know what happened.  No Time to Die was in fact the canary in the coal mine that indicated just how bad things were going to be, as it was the first studio film to move off it's release date, even after advance tickets had already been sold ( I got one reserved myself).  It further saw two more movies, going off it's new November 2020 release date, and moving to April 2021 and then eventually October 2021.  For now, it appears that this release date will stick, even in the face of the Delta variant, and we'll finally be able to see Daniel Craig's swan song to 007.  Hopefully, the delay hasn't tampered down anticipation.  It really does look like they've pulled out all the stops for this film, with the series seeing it's first American director at the helm (Beasts of No Nation's Cary Joji Fukunaga).  The cast includes a lot of returning faces from across Craig's tenure as Bond, including Christoph Waltz as 007 nemesis Blofeld.  It will also be interesting to see what new addition to the cast, Oscar winner Rami Malek, brings to the film as a mysterious villain.  Even with all the changes, the movie will surely deliver on all the globe-trotting high octane action that the franchise has been known for.  For one thing, I'm sure audiences will be thrilled to see this on a big screen, because it will be the last go around for an actor that has probably left the strongest mark on the character since maybe the late Sean Connery.  And after having to wait so long for this new movie, through all the delays, this final hurrah will hopefully be worth the long wait.
HOUSE OF GUCCI (NOVEMBER 24)
You really got to hand it to the ageless Ridley Scott.  At the time of this new film's release, the legendary director will turn 84 years old, and not only does he have one movie coming out this Fall, he has two.  True, one of them is a delayed holdover from 2020, but even still, at a time when most of his contemporaries are entering retirement, he's still churning out a movie a year.  This year in particular sees two of his most highly anticipated movies in years coming out a mere month apart.  The Last Duel certainly has a lot of exciting things about it, including the first script co-written by Matt Damon and Ben Affleck (who also co-star in the film) since Good Will Hunting (1997), and it's a medieval set epic that is certainly familiar ground for the director.  However, it looks like the latter film, House of Gucci, that looks like it has the most promise, especially when it comes to Awards season.  Scott still has yet to take home a Directing award from the Oscars, despite several nominations, and with two heavy hitters in play this season, it might finally be his year.  The cast for this film is especially impressive.  Taking place in the cross section of the fashion world and the Italian mafia in the hedonistic 70's and 80's, the movie includes Adam Driver (who also appears in Last Duel) as the legendary designer as well as Lady Gaga as his ruthless wife Patrizia, a role that is already garnering a lot of Oscar buzz.  Though Jared Leto's presence under layers of make-up is a little weird, it will still be interesting to see what he does with his own role.  In addition, we get plenty of hard hitters like Salma Hayek, Jeremy Irons, and Al Pacino in the mix, and it overall looks like a winning recipe for an awards season favorite.  Hopefully it allows for the legendary Ridley Scott to finally get his due recognition as one of the great filmmakers of all time, which I think he's earned regardless of whether he has an Oscar or not.  Regardless, we get two exciting new films from the master this fall, and that in itself is a strong reason to get excited to return to movies again this season.
MOVIES THAT HAVE ME WORRIED:
GHOSTBUSTERS: AFTERLIFE (NOVEMBER 11)
Yet another exile from 2020, we have the latest attempt to revive the Ghostbusters franchise for a new generation.  After the disastrous premiere of the 2016 reboot, Sony decided to look in a different direction with this new film.  In a surprising choice, they tapped Jason Reitman to direct, the son of the original film's director Ivan Reitman.  And in difference to the 2016 version, Reitman decided to not reboot the story as a whole from the beginning, but instead continue on from what had been there before.  This new film takes place 30 years after the events of Ghostbusters II (1989), and follows the new adventures of the grandchildren of original Ghostbuster Egon Spangler (who was played by the late Harold Ramis).  When they find their grandads old gadgets in his middle of nowhere barn, they unexpectedly bring out the spectral chaos that he had spent years trying to combat.  What is interesting from the trailers we've received so far is that this film is tonally much different from it's predecessors.  While the other Ghostbusters were often slapstick comedies with scary elements, this new film appears to be taking the mythos far more seriously and instead turns the series into more of an action adventure.  This could be both a good thing and a bad thing.  It at least is a nice change of pace from the horribly botched 2016 reboot, where the comedy was too broad and overwhelming (and just not funny) to work within this kind of premise, but at the same time, taking things too seriously could also be antithetical to the spirit of the original as well.  At the very least, with Jason Reitman carrying on the work that his father started, he has a credible case to take something like this with a more serious tone.  And it is nice to see so many of the original cast return to these characters that we love in more than just a glorified cameo.  But, the question remains; is it still Ghostbusters?  I a hoping for the best, but also dreading the worst.  Hopefully we get the former.
TOP GUN: MAVERICK (NOVEMBER 19)
It just seems like the time when Hollywood seems intent on reviving old franchises.  But unlike Ghostbusters, Top Gun hasn't continued it's story since the original in 1986.  Nearly 35 years later, Paramount and the original's star Tom Cruise are bringing back the legendary daredevil pilot Maverick to the big screen.  This time Tom Cruise is bringing some of the tricks he learned from the Mission Impossible franchise to help up the ante in this long in the making sequel.  Instead of utilizing a mix of edited stock footage and character close-ups that helped to sell the illusion back in the original, Tom Cruise is instead shooting real actors in real planes, giving the movie a level of authenticity that we haven't see yet in this franchise, nor in most other movies of it's kind; except maybe Christopher Nolan's Dunkirk (2017).  That should almost certainly make the movie a must see, just to check out what I'm sure will be some remarkable flying scenes in the movie, including with Cruise himself right there in the cockpit.  That being said, is Top Gun really a movie worth sequelizing, especially after this many years.  I know that the original has a dedicated fan base and a lot of staying power in the pop culture.  But, you'll be hard pressed to find anyone that would consider the movie an all time classic either.  The original movie is extremely cliched in it's non-combat scenes, and the movie often is just as heavily mocked as it is celebrated.  It's hard to say so far if this movie is likely to improve on the original, or fall into the same pitfalls.  At least we know that Tom Cruise is such a showman these days that the movie at the very least will be a spectacle on the big screen.  Here's hoping that what he's managed to refine over in his Mission Impossible franchise translates into something special for Top Gun.
THE MATRIX RESURRECTIONS (DECEMBER 22)
Yet another franchise trying to regain it's mojo after a long period of dormancy.  Unfortunately, where this franchise left off was not on the best of circumstances.  The then conclusion of the Matrix trilogy in late 2003, The Matrix Revolutions, divided audiences and critics, and fell well short of it's box office goals.  It unfortunately has not shaken it's reputation as a disappointing conclusion to a once promising franchise.  But, Warner Brothers and the creative team behind the trilogy are now attempting to try and shake off the sour taste of that disappointing third film with a brand new entry 18 years later.  This time, original creator Lana Wachowski is going solo on this film, with her sibling Lily sitting this one out.  It will be interesting to see if a single Wachowski can pull off the same kind of magic that made the original movie such a game-changer with a new generation.  On the plus side, she has two of the original stars, Keanu Reeves and Carrie Anne Moss returning to reprise their roles as Neo and Trinity; which is strange considering that both characters (spoilers) died in Revolutions.  Given how his career has been going as of late, with a surprising Renaissance to his names thanks to the John Wick franchise, Keanu isn't really in need of a new Matrix movie, so coming back to it really is more of a sign of Mr. Reeve's devotion to the series and his love of working with the Wachowskis.  The one question that lingers is if they will be able to translate the appeal of The Matrix to a new generation.  The original Matrix was such a product of it's time, with so movies since copying it's aesthetic and formula, and I don't know if that Punk Noir style is going to carry over after nearly two decades out of the picture.  It helps that most of the people involved have decided to return, and we already know that Keanu Reeves still hasn't outgrown these kinds of movies (in fact he may be even better prepped for them now).  One hopes that this movie can end the series on a more satisfying note, and maybe even open it up to a brighter future, but it will all depend on if some of that mojo is still there after so many years.
ENCANTO (NOVEMBER 24)
Usually I have nothing but high hopes for what's coming next in the Disney Animation pipeline, but their next film Encanto (which marks their milestone 60th feature) has thus far left me unimpressed.  I hope that it's just a case of tepid marketing thus far, because all we have to judge this movie by is this trailer, which gives only a vague sense of what this movie is about.  At the same time, I feel like Disney has been unfortunately unfair to the animation world during the course of the pandemic.  They appear to be playing favoritism on their end, by giving this and their last animated film Raya and the Last Dragon (2021) theatrical releases (albeit a hybrid one with Disney+ premiere access) and at the same time denying that honor for it's last two Pixar films, Soul (2020) and Luca (2021), both of which went straight to Disney+.  Pixar is going to see a return to the big screen in 2022 with their dual releases of Turning Red and Lightyear, but even still it's very suspect that Pixar's parent company would deny them a chance to perform on the big screen while still granting their own in house films that honor.  For this long time Disney fan it leaves a sour taste in my mouth and unfortunately hangs a dark cloud over this movie, which I might have otherwise been looking forward to under different circumstances.  I hope more revealing marketing in the future helps to generate more enthusiasm for this movie from me.  It is certainly marketing itself on having new music from their current golden boy Lin-Manuel Miranda, which I can't complain about.  And I'm sure that it will be lovely to look at with all of the usual high quality animation that Disney is known for.  I just wish that the corporate shenanigans behind the scenes wasn't reflecting negatively on this film.  In truth, Disney should not be playing favorites with their different animation studios, because all of them have been putting out some of their best work ever in the last few years, and we should all have the chance to see the animators' work on a big screen.  Hopefully next year, the playing field has been made level once again.
MOVIES TO SKIP:
WEST SIDE STORY (DECEMBER 10)
Never thought I'd be putting a movie directed by a legend like Steven Spielberg on this section, but it's a sign of just how much I think this movie is a mistake.  I don't know if the original West Side Story (1961) is in the class of "untouchable" movies that can never be remade, but it's close.  There certainly can be a way to re-adapt the musical; Broadway has been doing that for years.  But from what I can see so far from this first trailer is that Spielberg is unfortunately just remaking the original movie over again with very little in the way of changes.  It is nice to see racially appropriate casting this time around, and the return of Rita Moreno, who won an Oscar for her performance in the original 60 years ago, is also very welcome.  But, what I don't like is the fact that Spielberg has staged and shot this movie almost exactly like the original film directed by Robert Wise.  It's never a good sign when a remake is too afraid to venture away from the original it's deriving from.  All it does is remind you how great the movie was done the first time around and how unnecessary this remake is as a result.  We don't even get any signing in this trailer, except for a melancholy rendition of "Somewhere" by Rita Moreno off camera, which does not bode well for what we'll expect to see from the rest of the cast.  I know that Spielberg has been itching to do a musical for a long time.  I just wish he had chosen something new or um-adapted for the screen that he could really have given his own personal stamp on.  Instead, here he's playing around with something that already feels like it belongs to someone else, and it looks like he's playing it too safe by doing so much to remind us of a more classic movie.  It's unthinkable that I am recommending skipping a Spielberg movie, but that just might be what happens with this potentially disastrous movie.  I hope I am wrong.
KING RICHARD (NOVEMBER 19)
It wouldn't be a Fall movie season without a little Oscar bait.  And once again we are seeing Will Smith vying for the gold that he really seems to gunning for.  He has done some commendable dramatic work in the past, most notably as Muhammad Ali in the Michael Mann biopic Ali (2001), but a lot of his dramatic roles have also fallen flat over the years.  Here, he's trying once again with a dramatic turn as Richard Williams, the father of pro tennis phenoms Venus and Serena.  Unfortunately, it looks like another case of Will Smith trying too hard.  One of the things that has made Will a movie star over the years has been his infectious charisma on screen, but one thing that has also gotten in his way has been his own ego.  That's been reflected in his more dramatic roles where Will tends to want to show off a bit more instead of playing things more straight.  Try as he might, he can't disappear into a role as well as other actors, and it can be distracting because all audiences can see most of the time is just Will Smith in a costume and make-up.  It's also a problem that this movie is not particularly interesting as a sports biopic either.  It doesn't make a lot of sense telling the story of the Williams sisters by focusing on their father instead.  The movie also faces another hurdle falling under the controversial choice by Warner Brothers to make their movies available in theaters and streaming at the same time, which as we have seen has made it harder for movies like this to find an audience.  We'll see what affect Will Smith's star power has on this film's performance, but I would imagine it's not going to be much in the long run.
DEAR EVAN HANSEN (SEPTEMBER 24)
This one I feel may put me in the minority, but I honestly don't feel any good vibes about this one.  Set aside the fact that star Ben Platt (reprising his role from Broadway) appears too old to play a teenager in this movie, this movie also seems primed for release at the worst possible time.  Musicals in general are really beginning to fall into a slump, as evidenced by In the Heights face-plant this Summer.  Dear Evan Hansen was a massive Broadway hit, but what worked on the stage doesn't always translate into film.  And I feel that's what is in this movie's future.  Director Stephen Chbosky (The Perks of Being a Wallflower) doesn't have previous experience with musicals, and it appears that he is making this film look like his other past movies.  That in turn may put off some of the musical's biggest fans because a straight laced film adaptation will likely end up taking something that felt huge and grand on the stage and reducing it to something that feels small on the screen.  Very few musicals can effectively make the transition from stage to screen and it's usually only a certain breed of grandiose productions that can pull it off.  Dear Evan Hansen is likely going to miss that mark and it will reflect poorly on the musical's reputation.  Hopefully there's an earnestness that can pull it through, but I highly doubt that this movie is going to effectively carry over the acclaim that the musical achieved on the Broadway stage.
So, there you have my thoughts on the upcoming movies of the Fall movie season.  And that's only a handful of what to expect.  We are actually seeing an unprecedented year at the movies, as we're getting movies made for this year as well as holdovers from last year hitting the theaters.  In addition to the movies I already spotlighted, there are new films coming from acclaimed directors like Edgar Wright, Guillermo Del Toro, and Wes Anderson in the coming months.  There's also all the upcoming movies making it through the early Fall film festival circuit that may help us get more of a sense what to look out for as Awards season heats up.  And given that movies are more or less being firmly planted in the ground these days, it's very likely that all the movies I spotlighted will indeed be fully shown to audiences this year, and on the big screen.  It's especially gratifying to have a seasonal preview again where I'm not talking about something that is coming to Netflix or any other streaming channel in the coming months, although there will be those out there too.  But, if we keep doing what we can to stem the tide of this pandemic and finally put it to rest, these uncertain days about the fate of the theatrical market and it's calendar of releases will become a thing of the past.  I'm hopeful that it can be done and that 2022 will find the domestic North American box office right back to where it stood per-pandemic.  2021 thus far has been tough going, but it's one where we are finally seeing the light at the end of the tunnel.  And thankfully, as we've seen in the unlikeliest of places, people are eager to return to the movie theaters, and the studios are becoming increasingly convinced that cinema is an essential part of their long term success.  Hopefully that becomes increasingly clear this upcoming fall, and that we no longer need to judge these movies based on how they perform in spite of the pandemic.  So, overall, I hope all of you have an enjoyable, and safe, time at the movies, because there is no better time to go back than now considering what we have on our plate this Fall.