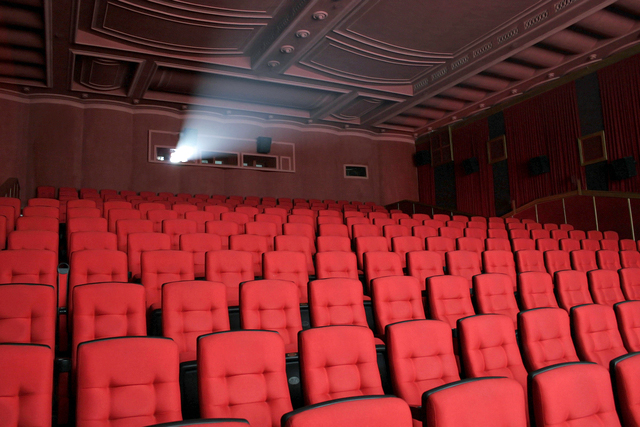 What a difference a year makes.  In the summer of 2014, Hollywood took a milder approach to their tent-pole releases; relying less on big gambles like The Lone Ranger (2013) and Battleship (2012) and instead focusing on reliable entries like franchise sequels and genre fare.  And with the milder budgeted movies came milder box office, with only Guardians of the Galaxy (2014) exceeding expectations.  No phenomenons, but no catastrophic failures either.  That trend proved to be short lived as the summer of 2015 was a monumental season for Hollywood.  Not only did we have two record breaking box office hits this year with Jurassic World  and Avengers: Age of Ultron (both earning their way into the Top 10 box office hits of all time club), but on the opposite end of the spectrum we saw two monumental flops this season as well (Tomorrowland and Fantastic Four).  Even despite the season's big failures, there was still a lot for the Hollywood community to be proud of.  The overall box office numbers for the season have been the highest it's gotten in a long time; maybe even the best season ever.  Universal came out the big winners, led by the record-breaking Jurassic World, and supported by other mega-hits like Furious 7, Minions, and the Amy Schumer comedy Trainwreck.  We also saw the triumphant return of Pixar with their smash hit Inside Out, which is already high on my best of the year list.  There were also solid efforts from tried and true franchises like this year's critically praised Mad Max: Fury Road and Mission Impossible: Rogue Nation.  But what I'm sure Hollywood is most excited about is that this summer proved that people are heading back to the theaters again in huge numbers, helping to drive up these huge box office returns and give the studios confidence as they move forward with what's next.
Speaking of which, the Fall season of 2015 will be no less ambitious as Hollywood gears up for the Holiday and Awards seasons.  While most of the movies in the next few months will be of the smaller, awards bait variety, there are certainly some big budget contenders that Hollywood is gearing audiences up for; including one that is not only the most anticipated movie of the year, but probably one of the most anticipated of all time (Star Wars: The Force Awakens).   But this season doesn't just belong to Star Wars alone, though it will be tough to beat once it's in theaters.  We're also seeing the conclusion of the mega-popular Hunger Games franchise, as well the continuation and possible redefining entries in long standing franchises like the new James Bond film Spectre and the new Rocky movie Creed.  There are also ambitious new movies coming from some of Hollywood's greatest current directors, like Guillermo del Toro, Robert Zemekis, Steven Spielberg, Ridley Scott, Ron Howard, David O. Russell, and Quentin Tarantino.  With this article, like in years past, I will be highlighting some of the most anticipated movies of this upcoming season and tell you which ones I believe will be the must sees, the ones that have me worried, and the ones that I believe are worth skipping.  Keep in mind, these are just my early predictions based solely on how I've responded to the hype and publicity surrounding them so far.  I have been wrong about some predictions before; in fact, one of my movies to skip last year ended up on my best of the year list (Edge of Tomorrow).  Still, I think that some of these choices are pretty obvious and it'll be an interesting experience no matter what seeing where all the movies fall into place by season's end.  So, let's begin.
MUST SEES:
STAR WARS EPISODE VII – THE FORCE AWAKENS (DECEMBER 18)
What else was I going to start this article with?  Yes, there are going to be many excellent movies worth seeing this fall season, some of which might even be better than this.  But no other movie this season is going to have the same hype around it.  This is the big ticket movie of Fall 2015, and possibly of the entire year, whether it delivers or not.  So far though, it has led us to believe that director J.J. Abrams is indeed delivering the goods.  The above trailer is a masterwork of marketing, hitting all the right notes and it does an excellent job of convincing us that yes, Star Wars is back.  The thing that I'm most looking forward to, however, is the fact that for the first time since 1983's Return of the Jedi, we are going to be seeing the Star Wars franchise move forward and not backwards, at least in terms of story.  George Lucas' flawed prequel trilogy gave us stories that we already knew and in the end never really needed to be shown.  Here, we are getting to finally see the further adventures of the iconic characters from the original trilogy, as well as see the aftermath of the fall of the Empire.  What I also like is that Abrams clearly wants us to know that his Star Wars is hearkening back to the style of the originals, with more practical effects and on-location shooting.  Thus far, all the advertisements have convinced audiences that this movie is going to do right by the name Star Wars and that it will help reinvigorate the legendary franchise.  You know anticipation for this movie is big when the trailer alone has made grown men cry.  And I don't blame them.  This is going to be a massive hit no matter what, and my hope is that the promise of these trailers comes to fruition.  Just please don't suck.
THE HATEFUL EIGHT (DECEMBER 25)
Quentin Tarantino has reached that rarefied air of prestige to where every time he releases a new film, it becomes an event.  And the miraculous thing about his new project is that it almost didn't become a reality.  In late 2013, someone had leaked Taratino's script online, which promptly led to his decision to shelve the project.  Thankfully, an outcry of fans convinced Tarantino to go ahead with filming anyway despite the leak, and I'm so grateful that he did.  I for one am eagerly anticipating this movie.  Tarantino's last film Django Unchained topped my list of the Best Movies of 2012, and my hope is that he continues his winning streak with this one too.  Surprisingly, the versatile director has decided to stay within the Western genre, only this time sticking much closer to the genre norms than the more revisionist Django.  But, there's no worries there since the movie looks to have the same trademark style of all of Tarantino's movies that he's made his own.  The movie also looks to have been made up of an ensemble cast of Tarantino all-stars, including regular players like Samuel L. Jackson, Kurt Russell, Tim Roth, Michael Madsen, Walton Goggins, and Bruce Dern.  All that's missing is Christoph Waltz; we would've had the full set with him in the picture.  But, at the same time, it looks like Taratino's cast is pretty well rounded without him.  And, to show his support for tradition film photography, Tarantino is not only shooting this movie in 70mm, but he's also doing it in the Ultra Panavision process, which hasn't been used in nearly 50 years.  It all makes this an absolute must see for both Taratino fans as well as for fans of cinema of all kinds.
SPECTRE (NOVEMBER 6)
Maybe not as hotly anticipated as the next Star Wars, but this is another franchise entry that still has a lot of people excited.  The Bond franchise is riding high after the success of Skyfall in 2012, and thankfully the same team behind that film (which includes director Sam Mendes and screenwriter John Logan) has returned to create this follow up.  This new Bond movie will also mark Daniel Craig's fourth turn as 007, helping to cement his status as one of the all time greats in the role.  Few of the other actors who have played James Bond over the years other than Sean Connery can claim to have made more than one great film in the franchise.  Craig already has two (Skyfall and Casino Royale), and hopefully Spectre can live up to that level.  The movie already looks very slick and typically stylish for the franchise.  But, what has me excited about this film is the fact that it marks the full blown return of Bond's arch nemesis to the franchise; the secret organization known as S.P.E.C.T.R.E., the title's namesake.  And while the cast list doesn't name the organization's legendary leader (Blofeld) specifically, having Christoph Waltz fill the role seems only natural.  This probably explains why he's not in The Hateful Eight, which is completely understandable.  My hope is that the promise of James Bond once again going head to head with his greatest enemy lives up to it's potential.  Regardless, the Bond franchise has been one of the most resilient in the history of Hollywood, and the same great blend of action, suspense and humor that the Bond franchise has been known for should still make this movie a fun time for all.
THE GOOD DINOSAUR (NOVEMBER 25)
This year Pixar is doing something they've never done before, and that's release two films within the same calendar year.  It may seem ambitious of them, but this sort of scheduling happened more out of circumstance rather that pre-planning.  While Inside Out moved forward without delay towards it's Summer 2015 release date, The Good Dinosaur stalled in development, which led to a complete overhaul with a change in direction and story.  Originally set for release in the fall of last year, The Good Dinosaur was held back a year and will now get it's release over Thanksgiving weekend.  With a troubled production like this, you would think that The Good Dinosaur is destined to struggle at the box office, but I don't think that will be the case here.  From the look of the trailer, this movie appears to stand up to the very high Pixar standards, and could very well be one of their most visually impressive films to date.  But, the question is, did they fix the story problems that plagued it before.  Well, while attending the D23 Expo a couple weeks ago, I did manage to get a glimpse at 10 or so minutes of the movie that they screened for us.  It may not of told me what the entire movie might be like, but what I saw did engage me for the most part, and it made me eagerly anticipate seeing what else the film had in store.  I can tell already that this is going to be a visual feast, and hopefully all the story issues have been worked out, helping to make this another worthy entry in the Pixar canon.  Regardless, this movie still has the benefit of riding on all the goodwill generated by the success of Inside Out, and I'm sure it will not spoil that good run either.
THE REVENANT (DECEMBER 2015)
Here we have your typical award season fare.  And there are many reasons why I'm excited about this movie.  One, the director Alejandro G. Inarritu made my favorite film from last year, Birdman, so I'm eager to see how he follows that up.  And sure enough, he's defying expectations by taking on a wholly unexpected and different kind of genre from what he did last.  The current Oscar champ is not wasting any time showing us his versatility as a director as he follows up his dramedy about life on the Broadway stage with a dark and foreboding thriller about survival in the American frontier.  Like Birdman, this film will of course feature some stunning cinematography, and it will be interesting to see if this movie will be stylistically a big departure from what Inarritu has done in the past.  Regardless, the trailer alone makes this one of the more interesting films being lined up for Oscar season.  I don't know yet if this will be enough to help Inarritu win back to back Oscars come awards time, but even still it's a movie that I still want to watch and experience.  One thing I hope is that it gives star Leonardo DiCaprio another shot at winning an Oscar.  His performance from the trailer already looks intense and it proves once again why he's one of the greatest and most versatile actors of his generation.  Seeing him work under the direction of Alejandro G. Inarritu should be interesting, especially when he also gets to act opposite Tom Hardy in the film, which alone could provide a lot of good drama in the movie.  It may be too dark for some audiences to take, but for the rest of us, it's exactly what we're looking for this awards season.
MOVIES THAT HAVE ME WORRIED:
THE MARTIAN (OCTOBER 2)
On it's own, The Martian does have a very promising premise.  Depicting the scenario of a lone astronaut left stranded on the planet Mars after he's left for dead by his fellow astronauts and needing to find a way to survive for years on an inhospitable terrain, this movie has the potential to be a very tense big screen experience.  But, there are a couple red flags that have me worried about it falling short of that promise.  For one thing, this is yet another space themed movie released very close in proximity to other like-minded movies like Gravity (2013) and Interstellar (2014).  In fact, some have noticed that this new film shares more than a couple similarities with Christopher Nolan's Interstellar, including some of the same cast, making it more difficult for this movie to distinguish itself from the others.  Matt Damon, in particular, looks like he just stepped out of that movie and into this one, only this time playing a much more likable character.  In addition, director Ridley Scott's recent track record has been shaky as of late.  While not terrible, his directing style seems to be lacking some of the edge and originality of his earlier films, and The Martian unfortunately has to follow-up the crushing bore that was Exodus: God and Kings (2014).  That being said, the movie still looks interesting, and hopefully Ridley Scott brings his A-game to this one.  I already like the tone given off from this trailer, especially the line, "I'm gonna have to science the shit out of this."  Here's hoping that this will be more than just another addition to a growing trend.
IN THE HEART OF THE SEA (DECEMBER 11)
Once again, we have a film here that looks great on the surface, but has raised some doubts, only this time it's by circumstance.  This sea-based adventure film was originally slated to premiere back in March but was pushed back to December instead.  Some saw this as a good sign for the movie as it was believed that the film could potentially be good enough for awards contention and the Holiday season release would keep the movie fresh in people's minds.  Unfortunately, it seems that in the intervening time the movie has largely been forgotten.  No new trailers have been made and you rarely see any trade ads or movie posters highlighting the upcoming release in the same way that you did earlier this year when the movie was coming out in the spring.  This leads one to wonder if delaying the movie was really such a good move after all and that maybe the move had less to do with how good it is than if it was to get the movie into a more profitable time period.  And even that might not pay off either, because it only gets a week long window before Star Wars is released.  Even still, Ron Howard's epic still looks interesting and hopefully the shuffling around is not a sign that the movie is in trouble.  Detailing the true life story that inspired the classic novel Moby Dick could be a chilling and edge of your seat film experience, and Howard has proved to be such a versatile director that I have no doubt he can pull a film like this off with ease.  In addition, the cast is also very capable of bringing this story to life, led by current Marvel superhero stars like Chris Hemsworth (Thor) and Tom Holland (the new Spiderman).  In any case, I'm just hoping that it will be worth the extra long wait.
PAN (OCTOBER 9)
This one is troubling on all sorts of levels.  For one thing, it's another revisionist interpretation of a classic fairy tale (in this case, the story of Peter Pan) that we've seen overdone to diminishing returns recently at the box office; Disney's recent Cinderella being the one exception.  In addition, I don't see the need for a prequel to the classic J.M. Barrie story.  We don't need to know about how Peter got to Neverland.  Part of the wonder of the original tale was the mystery behind the boy who could fly.  And thirdly, this looks like another CGI effects laden spectacle that appears to favor style over substance.  It's pretty to look at, but the story and lines of dialogue seem far too generic.  Not to mention all the performances seem to be all over the place here, and the casting is very iffy as well.  What worries me is the fact that the boy playing Peter Pan is giving a very understated performance (based on the trailer), while all the adults playing the various Neverland characters are all hamming it up; especially Hugh Jackman as Blackbeard.  And really? Rooney Mara as Tiger Lily?  The one thing that works in the film's favor is that it has a very good director behind it.  Joe Wright hasn't worked on a film of this scale before, nor has he worked in the fantasy genre either, but he has proven time and again before that he is a capable and really inventive filmmaker.  I especially like the way he incorporates long tracking shots into each of his movies, like the breathtaking ones seen in Atonement (2007) and Hanna (2011).  It'll be interesting to see if he incorporates one into Pan too, which could help to make this a more interesting film experience as a result.
STEVE JOBS (OCTOBER 9)
Biopics are hard films to pull off.  How does one encapsulate a real life person's story into a cohesive 2 hour film.  Last year proved the different degrees that it can be pulled off; either very well (The Imitation Game) or very poorly (The Theory of Everything).  The pressure to get the story right is increased ten fold whenever your subject is a world famous and instantly recognizable cultural icon like Apple co-founder Steve Jobs, and that's the challenge with this particular film.  On the one hand, the role of the iconic tycoon has been given to Michael Fassbender, who is more than capable of doing justice to the character.  But, Hollywood has already attempted to depict the life of Steve Jobs on the big screen before, and the end result was the disastrous Ashton Kutcher vehicle Jobs (2013).  This version unfortunately has to follow in the wake of that misfire, and it's very much an uphill climb, with a lot of people holding up this glossier biopic to higher scrutiny.  Oscar-winning director Danny Boyle is creative enough stylistically to make this visually interesting, but it's still uncertain whether he is the right fit for this material.  One thing for sure is that the movie is right in the wheelhouse of screenwriter Aaron Sorkin, who has proved mastery over adapting recent history true life stories and making them captivating on the big screen, as evidenced with The Social Network (2010) and Moneyball (2011).  Hopefully the same can happen with the story of Steve Jobs, otherwise the late icon will be saddled with two lackluster movies based on his life.
MOVIES TO SKIP:
POINT BREAK (DECEMBER 25)
I've already stated my displeasure with Hollywood's increasing reliance on rebooting and remaking classic films from the past in a previous article.  Most of the time, they are remaking movies that I didn't care much for to begin with, and then there are remakes like this one that is not only needless, but seems to be disregarding everything that made the first movie a classic in the first place, purely just to capitalize on name recognition alone.  The original, directed by future Oscar winner Kathryn Bigelow, was by no means a masterpiece, but it was still a better than average action thriller of it's time that had surprising depth of character and a complex message at it's center about the morals of law and order.  At it's heart, it was a story about whether or not the bad guys are truly evil in nature and if they've just been led to taking drastic and immoral steps as a response to an increasingly cutthroat society; essentially a dichotomy of whether freedom or order is what makes us a good person.  It was also a film that helped turn Keanu Reeves into a star, and gave Patrick Swayze one of his best roles ever.  This film looks to have none of that.  It's like the filmmakers only wanted to replicate the amazing stunts of the original with updated modern technology and completely ignore the underlying message of the story.  It's a showcase for extreme sports and nothing else, completely trashing the potential of the story.  That's the feeling I'm getting from this trailer, with it's D-list actors giving lifeless performances and it's generic looking cinematography that instills no style whatsoever.  Please leave the classics alone.
JEM AND THE HOLOGRAMS (OCTOBER 23)
Speaking of another movie that completely misses the mark of what it's trying to remake, the cult animated series from the 80's Jem and the Holograms is making it to the big screen already under a cloud of bad buzz.  While this one doesn't anger me as much as the Point Break remake, because I've never had any interest in the original cartoon, I can still understand the hatred that is being aimed at this movie adaptation.  The original series was tailor made for the medium of animation, utilizing sci-fi elements and magic as a part of the show and with the personal journey of the character Jem herself.  None of this has translated over into this movie, which from what I've seen in the trailer, looks just like every other cliched rise of a pop band story-line that we've already seen done million times before.  It's almost like the only thing they took from the show was just the title; this could've been called anything else, and it would have been exactly the movie.  Putting the Jem name on this only seems like a desperate ploy to just capitalize on name recognition alone.  Because of that, the movie has already received a backlash from fans of the original series, who see this as a shameful exploitation of their beloved show.  And I don't blame them for feeling that way either.  If one of my favorite shows from my youth was misappropriated into something that doesn't resemble the original in any way in both style and story, I'd be super pissed too.  It's a clear example of Hollywood ignoring what fans want and instead giving them what they think they want, which could lead to a very disastrous outcome in the end.
ALVIN AND THE CHIPMUNKS: THE ROAD CHIP (DECEMBER 23)
Yeah, I know it's pointless to complain about a movie that's clearly aimed at little kids, but do we really need anymore of these?  The first Alvin and the Chipmunks was a pointless adaptation in the first place, so why did we need four in total.  Yeah, the first one made a lot of money, but the nostalgia for this kind of thing had clearly worn off by the time the third movie came around.  Was there anything of value left in this franchise that warranted another sequel?  Suffice to say, I'm not going to be watching this one; ever.  Not on a movie screen nor when it shows up on Netflix.  It just has no value anymore in my eyes.  Maybe some parents will find it as an acceptable diversion to keep their children entertained for an hour and a half, but there are so many other worthwhile films aimed at all audiences that would be better worth their time in the months ahead, like The Good Dinosaur, or the new Peanuts movie which looks surprisingly good despite a lot of people's worries early on.  Hopefully, this movie marks the end of Alvin and the Chipmunks run, which has contributed very little to both the quality of cinema and also little to the legacy of it's own brand.  The Road Chip will be nothing more than a waste of time this holiday season and will hopefully be short lived in the theaters.
So, that's my outlook on the fall movie season, at least with regards to some of the more notable films out there.  There are many more coming out in the months ahead that I did not cover, and I'm sure that there will be quite a few that will be worth your time; or could be forgettable and disappointing.  The great thing about this season is the fact that Hollywood uses it to deliver the stuff that they know will be quality entertainment, helping to keep them fresh in our minds as the year comes to an end and the awards start to be handed out.  But, even some of the movies not up for awards will prove to be big entertainment for all.  Certainly the launch of the new Star Wars will be an event unto itself, awards or no, and plenty more blockbusters will likewise prove to be worthwhile during this season.  What interests me the most are the surprises; the little films that come out of nowhere and surprise us by not only becoming sleeper hits, but also by making their case for end of the year awards and knocking out some of the likelier contenders.  I certainly didn't have a movie like Whiplash on my radar last year, and yet, it proved to be an end of the year treat that I was delighted to have discovered.  The fall season always has a surprise or two like that and my hope is that 2015 has some as well.  I will be reviewing some of the big films of the season in the months ahead, and it'll be interesting to see how my end of the year list shapes up.  Regardless, I hope that my preview here has been helpful in guiding your outlook on the upcoming Fall season, and let's hope that we all have a good time at the movies during the holidays.