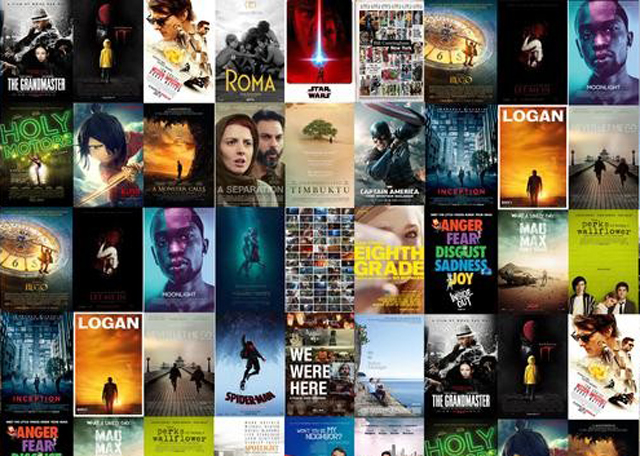 Every time we hit a milestone, we like to look back at what the days, weeks, months, and years meant to us as we've reached this point in time. The close of a decade and the beginning of a new one is such a time, and there is no more universal barometer for how we as a culture changed over the last ten years than by looking at the movies that populated it. The 2010's were a tumultuous time in our world, and the movies themselves were a profound reflection of that. Not only were the stories being told groundbreaking, but also the state of cinema itself. People were experiencing the movies in new ways this decade, with media becoming far more accessible than ever before thanks to streaming. And this in turn was helping to bring movies to the forefront that might otherwise have been overlooked in days past. As a result, there are fewer consensuses when it comes to the absolute best of the decade. Everyone's choices reflect their own tastes and with people being better able to find even the most obscure of titles, their choices are going to more likely represent a bit more of who they are rather than the popularity of the movie itself having an influence. Some of us hate movies that everyone else loves, while there are movies that only we will go to bat for and no one else. That in itself is what going to the movies is all about; finding that personal response that makes us really think about what we watch and leading us to discuss it further. I, of course, have pondered over my own favorites for the decade and have carefully considered the ones below. I know there are going to be choices you might not agree with, and omissions that you'll find completely absurd. But, these are my own personal picks which I believe really strongly defined the last ten years for me as a passionate fan of cinema.
I'll tell you this, it was a hard list to par down to just 10. In reality, it was a great decade for movies all around, and it pained me to leave off some of the runners-up. In case you are wondering, my honorable mentions include the following; Drive (2011), Life of Pi (2012), Gravity (2013), The Wolf of Wall Street (2013), Guardians of the Galaxy (2014), The Descendants (2011), Hugo (2011), The Martian (2015), 12 Years a Slave (2014), The Shape of Water (2017), Jojo Rabbit (2019), Sorry to Bother You (2018), and The Irishman (2019). One thing you'll notice is that my best movies of each year make up a significant portion of this list, and having re-watched them all recently, most of them help up, and a couple did not. In the case of the 2019 movies, it's still too early to know how they may hold up. For me to single out the following on this list, they had to be movies that still wow me every-time I watch it, even after repeat viewings. I have a high standard so, I strongly consider every pick I make. Each movie's affect on cinema and the culture do affect my choices as well, but for the most part, I base these choices on how much they left an affect on me; the thing that the best movies always should do. So, to conclude this year long retrospective of the decade that was the 2010's, here are my choices for the Best Movies of the decade.
10.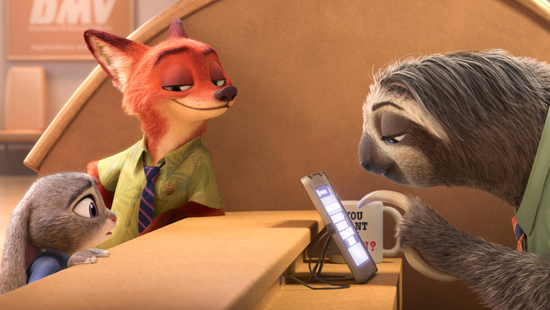 ZOOTOPIA (2016)
Directed by Byron Howard and Rich Moore
Animation saw many instant classics over the last ten years, from every front possible. Dreamworks started off the decade strong with their greatest work, How to Train Your Dragon (2010). Pixar continued to roll right along with beloved hits like Inside Out (2015) and Coco (2017). Stop motion was even revolutionized by the work of Laika Studios with movies like ParaNorman (2012) and Kubo and the Two Strings (2016). And a surprise hit with Sony Animation's Spider-Man: Into the Spider-Verse (2018) showed us what might be the future of animation with it's hand-drawn, computer animation hybrid. But, the longtime king of animation, Disney, would still lead all challengers as it enjoyed a steady stream of hits throughout the decade. It would break records with Frozen (2013) and it's sequel, as well as win accolades for films like Wreck-It Ralph (2012) and Moana (2016). But, the animated film that stuck out the most amongst not just Disney canon, but with all animated films in general, was Zootopia (2016). Zootopia, on the surface, seems like a run of the mill animated comedy, but that's until you realize exactly what story you're being told. The 2010's was a decade defined by political upheaval; most clearly found in the chaotic election of Donald Trump to the presidency of the United States, and the systemic rise of the extreme right that helped to put him there. Surprisingly, the movie that reflected this time in our world the best throughout the decade was Zootopia. It is scary to look back and see how prophetic this movie is in hindsight, where the cultural divide between races (or in the movie's case, species) is inflamed to help a political opportunist gain power. But the best thing about Zootopia is that you never feel like you're being lectured this message. It organically grows within the story, with the focus given to two of the decades best animated characters, Judy Hopps and Nick Wilde. When you see a good person at heart driven to a terrible action out of unjustified fear, as Judy Hopps sadly finds out during the course of the movie, we learn how deep systemic prejudice has infected our culture. And that makes Zootopia transcend beyond just average all ages entertainment; it becomes an important statement for our times.
9.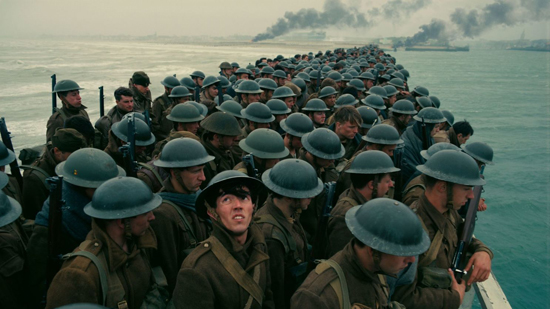 DUNKIRK (2017)
Directed by Christopher Nolan
You look at all the film directors that pushed the medium of film forward in the last decade, and Christopher Nolan is sure to come up. Making his name nearly synonymous with epic film-making, Nolan is one of only a few movie directors today who can deliver completely original movies that can open to blockbuster success. Though he's not above working with commercial properties either, given his success with the Batman franchise in the Dark Knight trilogy, he still made it clear that he's a director who will push the boundaries of cinema with every new movie he makes. A stickler for traditional, film based production and presentation, he became one of the biggest champions for the in theater experience, utilizing large format cameras on every film he made this decade. Though he often likes to work in genres that extend into the cerebral and fantastic, it's interesting that one of his most celebrated films this decade was a down-to-earth war film. Dunkirk may be a historical recreation, in this case one depicting the miraculous rescue mission during the early days of World War II, but Nolan still uses all of his cinematic tricks to make it an experience for his audience. The movie is full of amazing period detail, with little in the way of CGI enhancement. The way the IMAX camera lens captures the enormity of the event is truly breathtaking, especially out in those air battle scenes. But, where Nolan truly shows his gifts as a filmmaker is in the unconventional way it tells it's story; inter-cutting between three different story-lines taking place within completely different time frames. He goes back and forth between them all, and never once breaks the rising tension throughout, even as days, hours and minutes pass by with a deliberate rhythm. And it creates, without a doubt, one of the best war movies of all times, and certainly the best of the decade. Whether it's the masterful editing between the time-frames, or the remarkable cinematography (including those incredible shots from on board the sinking ships), Christopher Nolan uses every trick in his cinematic playbook to create one of the most immersive experiences we've ever experienced on the big screen before.
8.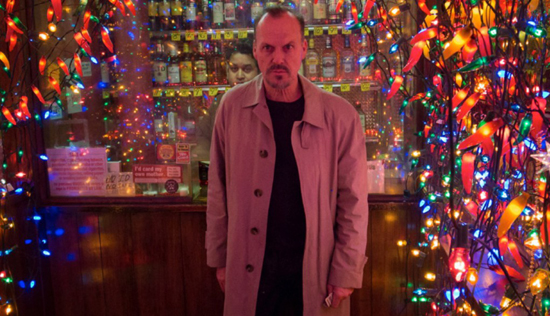 BIRDMAN, OR (THE UNEXPECTED VIRTUE OF IGNORANCE) (2014)
Directed by Alejandro G. Inarritu
This was a good decade to be a Mexican born director. Alfonso Cuaron, Alejandro G. Inarritu and Guillermo Del Toro, commonly referred to as the "Three Amigos" in film-making circles, all enjoyed a prosperous decade which saw all three winning the Best Director award at the Academy Awards. And for the most part, their movies almost always ended up at or near the top of my lists each year. In 2014, I picked Inarritu's Birdman as my favorite for the year, and it's been a movie that has held up very well in the years since. In a rare comedy for the usually drama based filmmaker, Inarritu captured a glimpse of the Broadway theater community with one of the trickiest cinematic tricks there is; the single shot take. And to make the movie even more unique, he made the entire 2 hour film appear as if it was all just done in one long continuous shot. It's ambitious, but not out of character for the story that he is telling, given that theater actors must perform without edits each night on the stage. It helps when a cinematographer as skilled as Emmanuel Lubezki (Chivo) makes every long shot glide, dart and even soar with such beauty. And at the center of it all is Michael Keaton, giving what is undeniably the performance of his storied career. Not only is it a perfect encapsulation of his own real life career trajectory, but it's also a powerful showcase for Keaton's often underappreciated range as an actor. He breaths so much personality into the character of Riggan Thompson, a performer so desperate to show he is more than just that one superhero, and it's both hilarious and heartbreaking to see all the ups and downs he takes this person through within his amazing performance. Though the gimmick of the continuous shot is impressive to see used to full length (later influencing more films this decade like 1917), it's Keaton's self-reflexive and multi-faceted performance that helps to make this movie stand out among all the other movies of the decade, especially given how much of it was devoted to big name actors donning capes themselves, following in his footsteps.
7.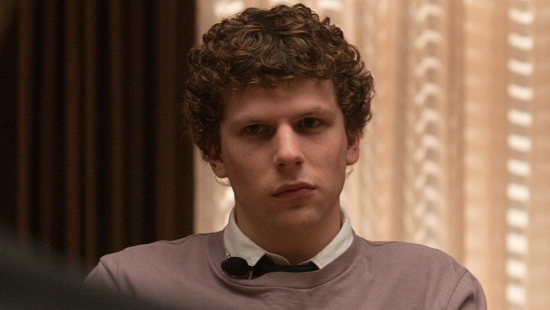 THE SOCIAL NETWORK (2010)
Directed by David Fincher
Another movie that was both greatly influenced by the decade it premiered in, as well as prophetic about what was inevitably going to follow. David Fincher's The Social Network told the story of the rise of Facebook and it's enigmatic founder, Mark Zuckerberg, and how this revolutionary new social platform that was supposed to bring people together was built upon a foundation of fractured relationships. In typical Fincher fashion, the movie is a moody, introspective narrative captured in dark rooms with emotionally restrained characters. It's everything you'd expect from the acclaimed director, but here he is working with material that really elevates his cinematic art. No other director can make board room meetings as tension filled as he can. And a large part of this is due to the rapid fire dialogue found in Aaron Sorkin's award-winning script. Most of the time, it's hard to capture the rhythm of Sorkin's writing, so it helps to have an actor as motor-mouth as Jesse Eisenberg to make it work, and indeed, Eisenberg delivers a knockout performance as Mr. Zuckerberg. I don't even think that the real life subject is as interesting as the one that Sorkin, Fincher and Eisenberg has created here. Combine that with plenty of other standout performance from Andrew Garfield, Justin Timberlake, and Armie Hammer pulling double duty as the Winklevoss (or Winklevi) twins in a very convincing visual effect. But, it is interesting that this movie exists so early in a story that seems to be continually writing itself even further. Facebook and Mark Zuckerberg's history with it have taken even more dramatic turns in the years since this film that it almost seems like a sequel is not only likely, but necessary (which Sorkin has hinted being in development). There is so much within The Social Network that indicates all the bad things that were going to come with the company (like Zuckerberg's arrogance and unwillingness to admit fault) and the movie has only grown as an important document of our times ever since it's release. As a character study and a cautionary tale, The Social Network is an unforgettable cinematic experience that is only getting more and more iconic every year.
6.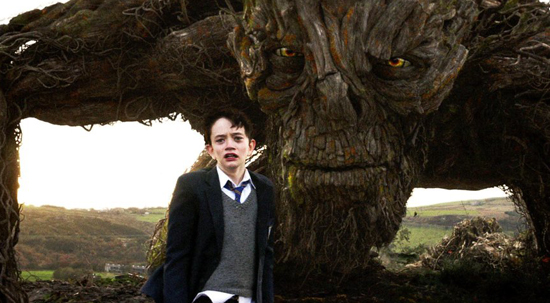 A MONSTER CALLS (2016)
Directed by J. A. Bayona
This is certainly going to be one of those "for myself" kind of picks. I'm sure that few other people would have this movie anywhere near their best movies of the decade lists, but for me, this movie remarkably stuck out, and I think that it's because it's theme of using stories as a way of healing resonated so much with me. The film is about a young English boy (played by newcomer Lewis MacDougall) having to face the reality that his mother (Felicity Jones) is dying, and he does so with the guidance of stories told to him by a Monster (voiced by Liam Neeson). The movie stands tall alongside other Spielberg-ian coming of age stories, but it's the deep rooted message within that I think makes this movie so important within our time. The boy listens to the stories, hoping that it will guide him to an answer that will help his mother, but in the end he learns that it's not his mother that needs saving; it's him instead. The Monster's three stories challenge his pre-conceived notions about how the world works, with narratives that turn on surprising paradoxes, and in the end the boy realizes that the world is more complicated than happy ever after. In a time where we are too often deceived by false hopes and unrealistic results, the movie teaches us that the worst thing we can do is to run away from the truth. That's what makes the movie so important as a meditation on storytelling. We as a culture need stories to make us see the world through different eyes, and recognize the complexity of the world that we may not see clearly through our own narrow view. The same applies to how we watch the movies, as they become to many as a window onto the world itself. In the end, it's a movie about embracing new ideas, and recognizing the barriers that we create within ourselves. A Monster Calls delivers this message in the best way possible, with a unique story of it's own carried through with the unlikeliest bond of a boy and a story-telling monster. Stories, whether on the screen or the page, have the power of broadening our perspectives, and showing us the world with all of it's beautiful complexity.
5.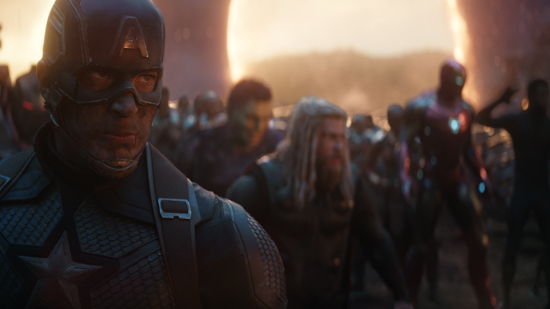 Tie; AVENGERS: INFINITY WAR (2018) and AVENGERS: ENDGAME (2019)
Directed by Joe and Anthony Russo
Yeah, I know that I'm cheating a little bit here by putting two movies here instead of just one. But, in very much the same way that I would have put the entirety of the Lord of the Rings trilogy together in the same spot on my Best Movies of the 2000's list, I can't spotlight one without the other. And given how Marvel was such a dominant force this last decade within the movie industry, it seems only natural that their magnum opus (thus far) would find it's way onto my best of the decade list. The two part climax to the nearly 22 film long Infinity Saga from Marvel is really one of the most impressive cinematic achievements that we've likely seen in a long time. Coming close to the cinematic highs of the Rings trilogy and Star Wars at it's height, Infinity War and Endgame represents the very best that popcorn entertainment can offer. It's crowd-pleasing without ever feeling pandering; it's ambitious without ever loosing it earthbound sensibilities; and it wasn't afraid of taking risks that could have easily gone horribly wrong if not handled correctly. But what they do the best is reward fans who have been in for the long haul, while at the same time remaining engaging for any newcomers. It is amazing how well this nearly 5 1/2 hour finale plays out, ending it's first film with one of the most shocking cliffhangers in cinematic history, and then subverts expectations within the first minutes of the second film, only to lead into what is essentially the greatest clip show ever made, and then finally end with an epic sized battle that would make the likes of David Lean or Cecil B. DeMille proud. It's a testament to just how confident Marvel has become in telling it's stories on the big screen. There are so many memorable moments to choose from (Thor arriving in Wakanda, The Snap, Captain and the Hammer, the Portals), all of which are going to be fan favorites for years to come. The movie also expertly brought closure to long gestating story threads while hinting future ones to come; it gave gracious exits to Robert Downey Jr.'s Iron Man and Chris Evans' Captain America; and it showcased one of cinema's greatest villains with Josh Brolin's Thanos. Honestly, these two movies make my list because they were some of the best times I had watching movies with an audience ever, and that is something worth celebrating.
4.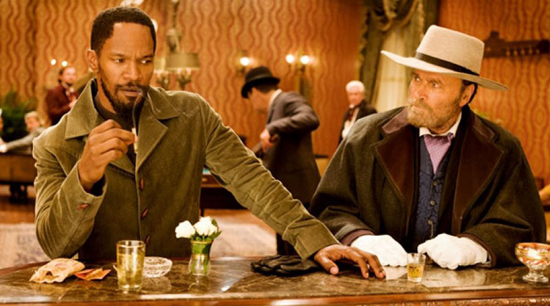 DJANGO UNCHAINED (2012)
Directed by Quentin Tarantino
Quentin Tarantino has been a cinematic fixture for three decades now, but the 2010's were especially good for him as a director. Building upon the success at the close of the previous decade with Inglorious Basterds (2009), he would make three more films over the course of the decade, including two films within the Western genre. Though there is plenty to like about his experimental The Hateful Eight (2015), especially if you are a fan of large format cinematography, I think that Tarantino's best work over this last decade was with his first foray into the Western; Django Unchained. Interesting enough, Django may be the most conventional movie that Tarantino has made over his entire career, as far as story-telling goes. Departing from his usual non-linear style, Tarantino tells his story of Django in a traditional hero's journey sort of way. What he also does with the movie is not shy away from the harsh realities of slavery in the American South. In a great bit of revisionism, he transforms the iconic Western bounty hunter (previously played by Italian actor Franco Nero, who cameos here) into a freed slave who finally gets to turn the tables on all the slave masters who've wronged him. Jamie Foxx commands the screen in the role, giving incredible weight to the character, who almost becomes super hero like by the end. And he is equally matched with an incredible supporting cast that includes Christoph Waltz, Kerry Washington, and Leonardo DiCaprio in an against type role as a depraved, villainous plantation baron named Calvin Candie. But even though the movie takes the subject of slavery as serious as a heart attack, the movie still manages to work his playful style into the narrative, with plenty of over-the-top violence and hilarious asides that have become his trademark. Like most of Tarantino's other films, the movie is a love letter to the director's own cinematic inspirations, and I think that it proudly stands among the works of the great Spaghetti Western directors like Sergio Leone. For someone known for playing outside the rules of film-making, it's great to see him work just as well making something as straightforward and rewarding as this one.
3.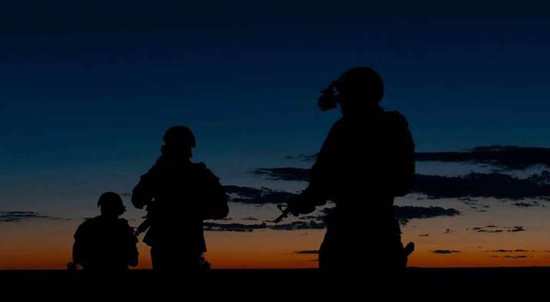 SICARIO (2015)
Directed by Denis Villeneuve
Far and away one of the most unexpected treasures of the last decade. Sicario deceptively lures you in thinking that your just going to watch your average routine combat thriller, but as it unfolds, you find that it's a whole lot more. Telling the story of a group of border agents combating the ruthless drug cartels across the international line, the movie puts the viewer right in the thick of the action with some of the most tension filled scenes that I can recall from the last decade. At it's center, the movie has one of my favorite cinematic characters in recent years with Benicio Del Toro's Alejandro Gillick. Del Toro delivers a knockout performance here, peeling back so many layers to this intriguing character over the course of the film's run time. He can be refreshingly hospitable in one scene where he's politely interrogating a group of immigrants at a detention center, and then several scenes later we see him become a cold blooded killer of a drug kingpin and his entire family. This characterization is balanced out well with Emily Blunt's neophyte agent, who gets caught up in this crazy situation that she can't ever get a grip on, nor ever wants to. The movie benefits from assured, methodical direction from Denis Villeneuve and a no-nonsense script from Taylor Sheridan. Combine that with a chilling score from the late Johann Johannsson and superb cinematography from the master himself, Roger Deakins, and you've got one of the most sublimely cinematic experiences of the year. There are so many areas in this film that go above and beyond what you would expect from movies of this type, like the now iconic border crossing bridge shootout or the night-vision filmed raid of a border tunnel. I never expected that a movie like this would leave such an impression on me, and I'm very glad that I was able to discover it these last few years. I have a feeling that this is going to be one of those movies that's going to grow is esteem over the years as more and more people discover it. I'm not too far ahead of the curve, as the movie has a very supportive fanbase (enough to have inspired a better than expected sequel even), but at the same time, it's a movie that I think is deserving of even more acclaim than it already has, and it's string enough to stand out as one of the decade's best.
2.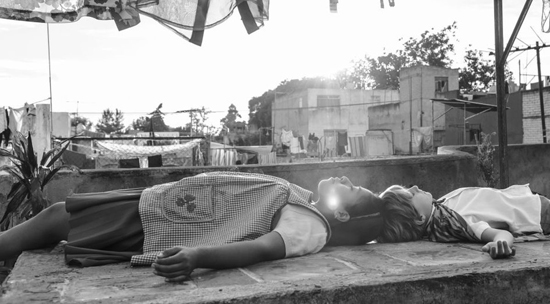 ROMA (2018)
Directed by Alfonso Cuaron
One of the things that really defined the 2010's in cinematic terms was the rise of streaming as a platform for cinema. Netflix certainly led the way for most of the decade, as they poured billions of dollars into creating original films and shows to play exclusively on their platform. Given all those resources they poured into original content, you would hope that at least one of the movies would stand out as a real cinematic triumph. Thankfully one did, and it's one of the unlikeliest too. Alfonso Cuaron wowed us earlier this year with the incredible cinematic experiment that was Gravity. But, after making something that ambitious and technically daring, it's surprising that he would follow it up with a stripped down, semi-autobiographical story about life in his native Mexico, centered around a maid and the family she takes care of. Even more surprising is the fact that it ended up being even more of a film-making triumph than Gravity was. With Roma, Cuaron transports you to this specific time and place and absorbs you into it's story. Even though on the surface the movie looks like a simple domestic soap opera, it reveals to be much more than that with some incredibly complex staging that takes this intimate story into some very epic heights. There are some shots in this movie, with Cuaron himself working behind the camera, that are just mind-blowingly surreal, like the riot scene framed from inside the window of a department store or the single take shot across a beach and out into the water. Did I also mention he does this in black and white. Roma is from beginning to end cinematic poetry, and carries special significance because of it's personal connection to the director. Cuaron dedicated the movie to the maid who cared for him and his family while he grew up in Mexico City, and when personalized through the character of Cleo (played remarkably by first time actress Yalitza Aparicio) he gives a loving and honorable tribute to someone that likely would have gone unnoticed in the world. A true piece of cinematic beauty and the strongest case yet for Netflix's credibility as a film studio, given that they are the only one's making movies like this.
And the Best Movie of the 2010's is….
1.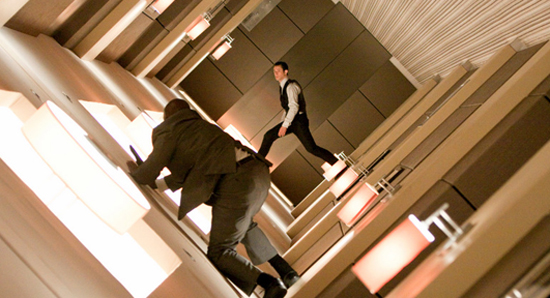 INCEPTION (2010)
Directed by Christopher Nolan
That's when you know that Christopher Nolan was the decade's most defining filmmaker; when he's responsible for not one but two of the decade's best movies, let alone having one of them be at the very top. But that's how good he was these last ten years. Dunkirk showed his prowess with recreating a historically significant event, and Interstellar (2014) showed how well he could display the over-whelming vastness of deep space travel. But, he started off the decade setting the bar high, and he never once relinquished it, even among his own work. Inception is more than just the best film of the 2010's; it's one of the best movies ever made period. Here Christopher Nolan does what every filmmaker should strive to do, which is to create a experience that only the medium of film can capture. The movie is, in essence, an elaborate heist film, but where the heist takes place is where Nolan clearly shows off his skills as a filmmaker. The movie takes the audience on a mind-bending journey into the depths of the human mind, with the characters reaching into deeper and deeper layers with the worlds we create in our dreams. The movie plays out like a trip into Dante's Inferno, with each layer becoming more surreal than the next. And in each one, Nolan gets to show us imagery that defies the laws of physics, like a city-scape folding in on itself, or a hallway spinning like a wheel while characters are fighting inside it. At it's center, he fills his story with a colorful cast of characters, with the decade's most prolific leading man, Leonardo DiCaprio, taking full charge. We also get breathtaking cinematography from Wally Pfister and a now iconic musical score from Hans Zimmer, which itself carries a special significance within the story. Nolan takes inspiration from filmmakers like Stanley Kubrick and Alfred Hitchcock, and Inception gives a near perfect blending of the two. We get Hitchcockian sized action, but with the challenging surrealism of a Kubrick film. And like all the best movies, it leaves us wanting more, especially with that ambiguous final shot with the top. It is without a doubt Nolan's most masterful film to date, and it will be interesting to see if he ever makes anything that rises up to that same level again. He certainly hasn't let us down yet, and hopefully Tenet keeps him going strong into the next decade. As far as the 2010's are concerned, it gave us an unbeatable achievement in Inception that went unchallenged all the way to the end of the decade.
One thing you'll notice about my list above is that out of the ten (or rather 11) picks I made, only one of them won the Oscar for Best Picture (Birdman) and that landed at #8. I don't know if that says more about me, or about the Academy Awards itself. Regardless, I know that my picks come down to personal taste, and that mine will likely differ greatly from others. I chose the these films as the best of the decade because for me they were the ones that resonated the most for me personally. Every year, I try to find the movie that checks all the right boxes and oftentimes it comes down to some unlikely candidates. I applied the same principle to my end of the decade list, and also saw some surprising results. I for one didn't think a small little film like A Monster Calls would hold up so well and still make my list, or that something like Sicario would end up so high, especially over films made by masters like Quentin Tarantino and Martin Scorsese. I did know that it was going to take a lot to topple Inception from it's lofty perch, and even the best from each year could not undo this ten year long champion. Even if my list differs from yours, it is still shows that this decade was full of great movies that we'll likely still be passionately singing the praises of for years to come. I am very grateful to have started this blog within the last decade so that I can have a place to share all these movies with you my readers and actually have a written out record for the first time of my favorites from a given decade. Thank you for reading along with my lists over the last year spotlighting the best of the 2010's, whether it was the music here, the characters here, or the villains here. It was a monumental ten years for cinema in general, and let's hope the next ten gives us even more to celebrate.