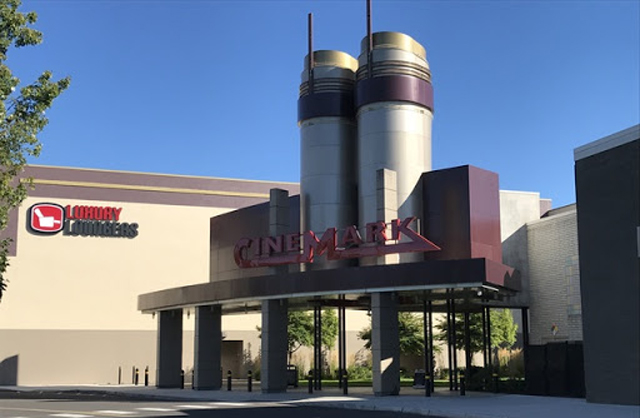 From the very first few weeks that I started this blog seven years ago, I had created a fixture on this site that I've continually returned to at nearly the end of every April.  That of course being my Summer movie preview, which has always been one of my most anticipated articles each year to write.  The Summer movie season over the last decade in particular has always been huge and worthy of spotlighting each year.   No matter what, I could always count on a four month span of Marvel kicking things off with a bang in the first week of May, then the mid summer entries that always ranged from something big and loud to intimate and though-provoking, and usually it would all end with sometimes worthwhile late surprises in August.  But, this year is going to be very different.  There is some belief that we may not even have a summer movie season at all.  After the entire slate of movies from the major studios had been moved off the calendar due to the ongoing coronavirus pandemic this year all the way through the month of June, the movie landscape looked pretty bleak for a while.  As of now, there is a lot of doubt that the movie theater industry can recover from this unprecedented shutdown, though that hasn't stopped the studios from still committing to theatrical releases for their major tentpole films.  The only question is, will audiences be ready to come back, after a substantial quarantine has forced us into remaining wary of large public gatherings.  Though the summer movie season has been cut at least in half, there are still remarkably some movies that are remaining scheduled for these upcoming months, at least for now.  It still might be touch and go for a few more weeks, and the studios might reconsider some of these upcoming dates, but there is hope that not only will we see the movie theaters open for business again, but with some noteworthy movies as well in order to get excited about.
Considering the unusual circumstances of this summer movie season, I am going to forego my format of this preview article that I have followed up to now.  So for this season only (I hope), I will not be looking at the movies based on what are the "must sees," "the ones that have me worried," or the "ones to skip," simply because there aren't enough to talk about.  Instead, I am just going to spotlight the most notable movies still on the schedule at this moment, and give my general feelings about them, uncategorized.  Keep in mind, these movies are not set in stone, and they could very well be moved off at any time, like so many from this Spring were all of a sudden.  One movie in particular on this preview was even on my Spring preview as well, showing just how crazy this change was.  In addition, I will provide trailers that have been made available.  My hope is that even with all the chaos that has gone on over the last few weeks, we are hopefully past the worst of it, and able to return to some bit of normalcy, including going to the movie theaters, and that these films in particular are enjoyed the way they were meant to be seen; on the grand silver screen.  So, with all that said, let's take a look at what can hopefully be the movies of the  truncated Summer 2020 movie season.
TENET (JULY 17)
So much was taken off the schedule in the critical moments where a lockdown of the economy became not only a possibility, but a certainty.  Marvel, Pixar, James Bond, and DC all fell like dominoes, until we were left with the reality that movie theaters would remain closed with nothing new to show until at least July; nearly 4 whole months.  This is a huge disruption for the market to face, and it's going to take something big to bring people back to the theaters.  Fortunately, we have a new film from Christopher Nolan on the way.  While there is the possibility that this movie could be pushed back too, Warner Brothers still hasn't made that choice yet, which indicates some confidence that they have in this particular film.  Whether or not that translates into a strong box office is unclear, given that it's going to need to depend on the audience feeling that theaters are safe at that point.  Their desire to keep this movie's original scheduled theatrical date is likely due to the demands of director Nolan, who is a proud champion of the theatrical experience, and who certainly wants to push the medium to it's limits in a way that cannot be replicated in a home theater.  In many ways, this is the right kind of movie to get audiences back in a big way, because of the way it demands to be seen on the biggest screen possible; especially if you're watching the 70 mm IMAX version, the director's preferred format.  But it will remain to be seen if audiences go for an original concept sci-fi espionage thriller.  I for one am excited, and will gladly pay to see this in a theater, especially after seeing the prologue attached to The Rise of Skywalker last Christmas.  The plot looks so intriguing, the cast led by John David Washington and Robert Pattinson look excellent, and the visuals are the typical Nolan-style mind-benders.  I hope this is the movie that opens the movie theaters back up in a big way, because it will devastate me to have to wait any longer for another Nolan epic.
WONDER WOMAN 1984 (AUGUST 14)
Though Warner Bros. did keep Tenet where it is, they still made a difficult move of their other major tent-pole for the year.  Thankfully, it didn't get moved back too far.  Wonder Woman 1984 is the heavily anticipated sequel to the beloved original film that many credit for steering the DC ship back on the right course.  After a steady stream of hits including Aquaman (2018), Shazam (2019), and the Oscar-winning Joker (2019), DC is on a much stronger footing than it was in the pre-Justice League (2017) days, and we can all thank the lasso-wielding super heroine herself for that.  With Director Patty Jenkins and star Gal Gadot both returning, they look to continue the franchise with far more goodwill on their side, and it certainly looks like they are amping things up to even more epic levels.  The movie still sets itself up in the past, filling in the gaps between Diana Prince's introduction to the outside world during the Great War and her time helping form the Justice League.  In particular, this movie takes us into the year 1984, which will no doubt exploit some of the current 80's nostalgia that our culture seems to be indulging in at the moment.  The vibe of the trailer definitely reflects this, with an epic cover of New Order's Blue Monday, but there's still a lot of cool stuff to see for anyone whose a fan of the movies and the comics.  The introduction of two of Wonder Woman's most iconic foes, Cheetah (played by Kristen Wiig) and Max Lord (Pedro Pascal) gives this movie a lot of exciting possibilities and it's clear that Patty Jenkins is really upping the scale of the production as well.  I especially love Jenkin's confidence that she has in her vision now.  After clashing so much with the Warner executives on the first film, it's clear that this time she's been given more free reign, and I'm excited to see what she can do with it.  Had we lost Wonder Woman in addition to a Black Woman movie this summer, it would've been really devastating, so thankfully she only had to make a short side-step and still give us something to look forward to much sooner.
MULAN (JULY 24)
Here is the movie that I mentioned that also made my Spring 2020 preview.  Of course, it didn't make it's original late March opening due to the lockdown orders falling a mere week before it was scheduled to start.  The lockdown was so unexpectedly abrupt in fact that Mulan had already had it's red carpet premiere.  There are actually critics reviews that are floating online for a movie that is having to sit on the shelf at the moment over no fault of it's own.  I am not one of those critics that got an advanced screening, so if this movie does make it to theaters, I'll still be seeing it fresh.  In my original preview, I categorized this as one of my "movies that have me worried" picks, which is mainly due to my dissatisfaction with most of Disney's recent live action remakes.  But right now, I am far more willing to be excited for this movie, just because Disney is still committed to a theatrical release for it, and it just might be the thing we need in order to be happy going to the movies again.  It may not change my mind much with regards to how I feel about most live action remakes from Disney, but given that this movie was indicating to us that it was trying harder to be it's own thing rather than just a "cut and paste" copy is a pleasing sign.  I am intrigued by the supernatural element that they've added to this story, which in a way actually makes the animated original seem more grounded, and that had a talking dragon voiced by Eddie Murphy in it.  It's gambling a little bit more with it's story, and I see that as a good sign.  My hope is that they balance that with a compelling script and strong performances, and avoid all references to the original movie that will feel shoe-horned in.  If there was a chance for Disney to prove that they're not just coasting on nostalgia, this would be the movie to do just that.  For Disney's sake, let's hope that moving this to a late July release will be exactly what was needed, because it's all Disney has on the schedule until November.  Hopefully Mulan has what it takes to combat the disadvantages it's been saddled with and bring honor to it's Disney family.
THE SPONGEBOB MOVIE: SPONGE ON THE RUN (AUGUST 7)
If there was ever a certainty in cinema, it's that animated films for the whole family almost always prove profitable.  That will no doubt be put to the test as another Spongebob Squarepants movie hits the big screen.  Spongebob is a decades long popular character whose made the jump to movies before.  And the timing for this movie couldn't be more advantageous for him.  Though he also had to have his original release date pushed back from it's original Memorial Day weekend opening, the move wasn't too far up the calendar and in fact it puts Spongebob in a time of the year where he might not only thrive, but dominate as well.  With Pixar, Dreamworks, and other family oriented competitors off the table, this Nickelodeon produced feature has all the summer to itself to draw in crowds of kids and their parents back into theaters.  The movie is noteworthy for changing the aesthetic look of the series, going from hand-drawn 2D to CGI 3D, while still maintaining a consistent style.  I like how the animation still feels hand-crafted in a way, retaining a hand-drawn feel despite being rendered through a computer.  Most kids won't even care, but from an animation stand-point, it is a bold artistic choice, and that's saying something for a Spongebob Squarepants movie.  The sense of humor it retains from it's television series will no doubt be a breath of fresh air after the months held up in our homes, and it's lighthearted tone might help give us the pick-me-up that we all need after this crisis.  I'll also very much enjoy seeing anything that has the audacity to cast Keanu Reeves as a "sage" brush.  If anything has a chance of turning a profit in this very much starved Summer movie season, it's probably going to be the family friendly Animated feature, and that's not necessarily a bad thing, just as long as it does make us feel good about going to the movies again.
BILL & TED FACE THE MUSIC (AUGUST 21, 2020)
Speaking of Keanu Reeves, here's another light-hearted feature starring the veteran actor that might just be what the doctored ordered for this summer.  After nearly 30 years, the third film in this series re-teams Reeves with his co-star and longtime real life friend Alex Winter.  Apparently the movie had been in the works off and on for years, with the script coming from the same writers of the original, even with the wildly different career trajectory that Reeves and Winter took.  Winter all but quit acting to become a prolific TV director while Reeves has gone on to become on of the biggest action movie stars in the world.  But this return to their stoner comedy roots seems to be the best thing for right now.  Reeves is at a point in his career where he's not only riding a high with the John Wick franchise, but is also able to reflect back and poke a little fun at himself.  And the genuine chemistry that he has with Winter doesn't seem to have dissipated over the years, and they both look to be very enthusiastic about this project.  The only question is, can it bring in not just long time fans, but also cross-over audience appeal.  I imagine that the movie most likely won't be a huge expense for any studio if it makes it's way into theaters (big if), and it could do audiences a lot of good not only in seeing these characters appear  together once again, but also in regenerating interest in the original movies as well, hopefully steering a whole new generation towards discovering them for the first time.  We'll have to wait and see if the movie does make it to the big screen this summer.  This could honestly be one of those late summer surprises that catches us by surprise.  And if not, it's at least will have been a worthwhile try for two longtime collaborators seeking to see if they are able to once again Face the Music.
THE GREEN KNIGHT (MAY 29)
I imagine that when movie theaters do open their doors once again (hopefully) that the timing will still leave them with little choices in big new releases; especially with the next scheduled blockbuster being Tenet in mid-July.  So what we are likely going to see in the first few weeks are either re-releases of blockbusters from years past, or small indie films like this one to help fill that void.  This film in particular would be a strong contestant, because even given it's independent pedigree, it nevertheless looks ambitious.  Coming from indie darling David Lowery, who as made films as wildly varied as the avant garde A Ghost Story (2017), to a Disney remake with Pete's Dragon (2016), to Robert Redford's swan song The Old Man & the Gun (2018).  Now he genre hops again by adapting the Arthurian legend of "Sir Gawain and the Green Knight" with this equally weird vision.  Coming from the always provocative A24, this movie is exactly the right kind of weird theatrical experience that can carry word of mouth throughout the year, like the studio had benefited from in their remarkably strong 2019 slate, including Midsommar, The Lighthouse, and Uncut Gems.  I'm very interested to see what Lowery does with this literally ancient story and give his own voice into this genre that will really set a new standard.  It's about time that we see the medieval fantasy genre given a fresh new look, and from a director who is proving to be as unconventional as any we've seen in quite some time.  It's the right kind of movie to help fill that gap in time before theaters can enjoy the benefit of blockbuster entertainment again, and who knows, it might become something of a main attraction in it's own right.
I know it's not much, but these are the movies that stand out the most among the ones still scheduled for the truncated summer movie season.  Hopefully, we've flattened the curve to a point where we can safely gather in theaters once again and enjoy movies on a big screen, the way they are meant to.  It's not really a question of if the theaters can reopen (most are managing to cope with the prolonged shutdown, even with the financial hit), but more about whether we can return to normal again.  Hollywood may be facing the reality that it'll take some time for movies to make up the box office grosses that they've done in years past.  There is no doubt that because of the shutdown, 2020 will be one of the lowest box office years on record.  And even when business is reopened, we may be facing the unfortunate reality that movies like Tenet, Wonder Woman 1984, and Mulan may still under-perform.  I certainly hope that this isn't the case, and that audiences do return in strong numbers, albeit still following the recommended safety guidelines in order to prevent any further spread.  I for one will only see the movie Tenet for the first time on a big IMAX screen and no where else.  My biggest worry is that the studios will be left with no other choice than to premiere their blockbuster films solely on demand, like Trolls World Tour just did.  Hopefully, we don't get used to a new normal, and that the theatrical experience will endure long after this crisis is over.  Summer 2020 is mostly a loss, but what we're going to see afterwards is a jam-packed Fall 2020 and a hopefully unaltered 2021 schedule.  It's unusual having to change the way I preview the upcoming movies based on what's happened, but it is what it is.  I'm just thankful that there's going to be any movies coming this summer at all.  Let's continue to remain optimistic, and when the time has come, please remember to support your cinemas.