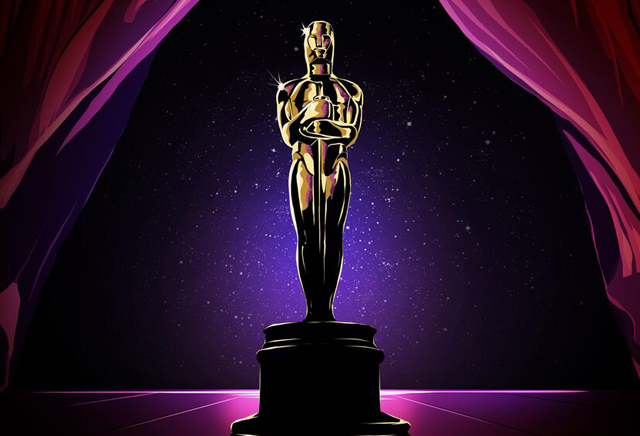 Oscar season is always a fun time for film lovers, because it's a great spark for discussion about what our favorite movies of the last year have been, and who's deserving of the end of the year accolades.  There's rarely any 100% concensus on every category of film, but the talk and buzz is always something that becomes enjoyable for fans of cinema.  We all love drama, and the narratives that follow these awards are always something that creates interest.  This year, however, the Academy Awards has found itself in a pretty highly publicized drama of it's own, and it's not particularly good.  Coming off of the last year which saw a mild rebound of the theatrical market post-pandemic, the Academy was hoping to bring things back to normal, returning once again to their home turf of the Dolby Theater in Hollywood after a controversial side show at last year's ceremony over at Los Angeles' Union Station.  That show's anti-climatic finale cemented an already shattered year for Hollywood and the hope was that this year would be a return to normal again.  They were even bringing back the tradition of hosts at the awards show.  But, then the Academy made the controversial announcement that they were going to split off several categories from the main show, and present them off camera before the main ceremony as a means of tightening the notoriously long running show to a more network friendly run time.  This especially upset many within the industry, and with good reason, because most of the cut categories are for technical achievements, which only further magnifies the image of Hollywood being an elitist place that favors the celebrities over the working man.  The Academy has made it known that this is largely due to a mandate brought on by the network airing the broadcast (ABC), and I don't doubt that as the case, but it's a mandate that they are following through with and it's an unfortunate move that I believe further dismantles what has made the Oscars the beloved institution that it's been for nearly a century.  A lot of other important figures in Hollywood, including prominent filmmakers and performers have also voiced their displeasure about this too.  The only question is, are the Academy members listening and are they willing to dismantle more of themselves in favor of maintaining their network profile.
Besides all that, I am writing my annual picks and thoughts about this year's Oscars, focusing on the major categories of screenwriting, acting in both lead and supporting roles, direction, and of course Best Picture.  For each category, I will share who I would like to see win each award, as well as the person or persons who I think is mostly likely going to win; which don't always match up with my personal choices.  I will also provide a quick rundown of my picks in all the remaining categories as well.  So, without further ado, let's take a look at the 2022 Academy Awards, and see who should win and who will win.
BEST ORIGINAL SCREENPLAY
Nominees:  Kenneth Branagh, Belfast; Adam McKay and David Sirota, Don't Look Up; Zach Baylin, King Richard; Paul Thomas Anderson, Licorice Pizza; Eskil Vogt and Joachim Trier, The Worst Person in the World
It's interesting that three of the nominees here are for movies that take heavy inspiration from real life.  The other two are generally groundbreaking in their own right.  Adam McKay once again takes his satirical eye to a controversial subject; this time being climate change denialism, with a star studded movie that has been for the most part divisive.  Still you've got to admire McKay for the hutzpah to take on such a controversial subject with humor as his weapon.  Joachim Trier's The Worst Person in the World is interesting for it's fresh spin on romantic comedy trope, and manages to make a statement in Hollywood even beyond the language barrier.  Still, I feel like the true life stories are favored in this category.  King Richard has it's fans, but the screenplay is a mostly by the numbers biopic that doesn't exactly scream out as the best original script of the year.  That's why this category this year comes down to two beloved film director's who made deeply personal films derived from their own life's story.  Kenneth Branagh took his experience of growing up in Belfast, Northern Ireland during "The Troubles" and crafted this emotional story about the horrific events seen through the eyes of a child.  And while Paul Thomas Anderson did base the story of Licorice Pizza on the real life events of his friend, producer Gary Goetzman, he also put a lot of his own personal experience of growing up into his love letter to the San Fernando Valley.  Both films are enriched by that personal investement by their respective authors.  What I believe is going to happen is that the Oscars is going to reward Kenneth Branagh with the Oscar, which remarkably will be the veteran actor and director's first, because his screenplay has something more profound to say.  Deserving, but, for me the more playful, daring, and creative work was Anderson's Licorice Pizza, which to me is the very definition of an original screenplay.  I feel it's going to be a tight race, but a Branagh win won't be an insult.  I just favor the unconventional over the conventional when it comes to writing something original for the screen.
WHO WILL WIN: Kenneth Branagh, Belfast
WHO SHOULD WIN: Paul Thomas Anderson, Licorice Pizza
BEST ADAPTED SCREENPLAY
Nominees: Sian Heder, CODA; Ryusuke Hamaguchi and Takamasa Oe, Drive My Car; Jon Spaihts, Denis Villeneuve and Eric Roth, Dune; Maggie Gyllenhaal, The Lost Daughter; Jane Campion, The Power of the Dog
This is a category that I believe will be the biggest bellweather of the night for the Oscars.  CODA is the movie with the wind in it's sails right now, having picked up big wins at the SAG and PGA awards, two indicators of Oscar season momentum.  Many believe that it could have a chance of upsetting the early favorite in the race, The Power of the Dog, which had a strong start at the Golden Globes but has since lost some of it's momentum, but it's not over until it's over.  If CODA wins this award earlier in the night, it's probably the best indicator yet that their underdog surge has come to fruition.  But, never underestimate Jane Campion.  She won her first Oscar back in 1993 for her Original Script for The Piano and she's remained a critical darling ever since.  Seeing her win another in the Adapted field will be quite a full circle achievement for a veteran of her caliber.  Her screenplay is also my favorite here, as the movie itself was my actual favorite overall in 2021.  I certainly want to see The Power of the Dog win big at this year's awards, though I do recognize that the likelihood is becoming less likely as the ceremony gets closer.  If Power of the Dog wins, it means it's going to run the table, but if CODA wins, the upset is more likely.  However, I think there's another scenario that could also happen that might take everyone by surprise.  There's a good possibility that Ryusuke Hamaguchi's Drive My Car could sneak in at the last minute.  A lot of people, particularly in writing circles, absolutely love this movie, and there is precedent for a foreign language movie winning the Oscar before (most recently Parasite).  Since the writing block of Academy voters is the one that determines this category, it wouldn't surprise me at all if this movie beats the odd.  If there was any chance of a surprise win at this year's Oscars, this is where I believe it may happen.
WHO WILL WIN: Ryusuke Hamaguchi and Takamasa Oe, Drive My Car
WHO SHOULD WIN: Jane Campion, The Power of the Dog
BEST SUPPORTING ACTRESS
Nominees: Ariana DeBose, West Side Story; Aunjanue Ellis, King Richard; Jessie Buckley, The Lost Daughter; Judi Dench, Belfast; Kirsten Dunst, The Power of the Dog
This category is the one that pretty much is a foregone conclusion going into the Oscars final stretch.  It's pretty much even odds that Ariana DeBose is going to collect her gold statuette for her star making performance as Anita in Steven Spielberg's adaptation of West Side Story.  The story around this likely win itself is it's own beautiful narrative.  DeBose went from a relatively minor performer from Broadway to landing this important role in a big Hollywood musical from one of the industry's most revered directors, to possibly winning an Oscar for playing a character that also carried another actress to a win sixty years prior in the original, which was Rita Moreno, who also appears in the new film alongside DeBose.  That's a true Hollywood story if I've ever heard one, and a win for DeBose is something I can't argue against.  Out of this field, her performance is the most dynamic and attention grabbing.  She really is the highlight in an already stellar musical, and it's even more impressive that she managed to shine so brightly even under the shadow of Rita Moreno's legacy, without tarnishing the glow of what Moreno also brought to the role. It's hard to see anyone else in this category even coming close to having a shot at the award.  I certainly feel the runner up is Kirsten Dunst for her performance in The Power of the Dog.  I'm biased of course, but Dunst delivered her best performance yet as the tortured wife and mother in Jane Campion's Western.  Buckley also gives a brave performance in The Lost Daughter and Aunjanue Ellis is by far the best part of the fairly conventional King Richard.  And Judi Dench is of course Dame Judi, a legend as always.  But, there is always at least one category that features a clear favorite, and this year it's DeBose, who quite rankly is deserving of that front-runner status.  If she doesn't come away with this award, it's the upset of the night.  Really interesting that this role in particular, Anita in West Side Story, has launched not one but two Oscar winning performances.  The extra special thing for Ms. DeBose is that she is going to have the legendary Mrs. Moreno there to bear witness to this great achievement as well, a real gift across the history of the Oscars.
WHO WILL WIN: Ariana DeBose, West Side Story
WHO SHOULD WIN: Ariana DeBose, West Side Story
BEST SUPPORTING ACTOR
Nominees:  Cirian Hinds, Belfast; J.K. Simmons, Being the Richardos; Jesse Plemons, The Power of the Dog; Kodi Smit-McPhee, The Power of the Dog; Troy Kotsur, CODA
Now we go to a category that's a bit more competitive, though in recent days it seems to be less likely so.  When the race started many believed that this was going to be a race between veteran character actor Cirian Hinds for his touching portrayal of the grandfather in Belfast and Kodi Smit-McPhee for his multi-layered performance as a masculinity challenging youth in The Power of the Dog.  Smit-McPhee's Golden Globe win, along with numerous critical honors, seemed to be running away with the race, until the sudden emergence of CODA's late in the race surge.  Leading that momentum is deaf actor Troy Kotsur's performance as the patriarch of a hearing challenged family, trying hard to connect with his daughter (the only one who can hear among them) as she is trying to live out her dreams on her own.  Kotsur has been a darling of the awards season since it started, managing to be affable while signing his acceptance speeches through his interpreters.  And he's managed to collect quite a few awards thus far, including the all important SAG award, a very strong bellweather.  This late season momentum is enough I think to place Troy in the status of favorite in this race.  Of all of CODA's potential wins, this one seems the most likely to happen, and it's not an undeserving award either.  His performance is certainly the film's highlight, and a win for him would certainly be historic as well; being the first deaf actor to win and the second performer overall (the first being his CODA co-star Marlee Matlin for Children of a Lesser God in 1986).  However, if it were my choice, I would still favor Kodi Smit-McPhee for his much more nuanced performance.  There's so much weight in The Power of the Dog's story that hinges on his role, and he's a large reason why that movie resonates as well as it does, especially with the revelations towards the end.  So, Kotsur seems to have managed to pull ahead late in this race, but I wouldn't be surprised if Smit-McPhee manages to close the gap as well and wins in a photo finish.
WHO WILL WIN:   Troy Kotsur, CODA
WHO SHOULD WIN:  Kodi Smit-McPhee, The Power of the Dog
BEST ACTRESS
Nominees: Jessica Chastain, The Eyes of Tammy Faye; Kristen Stewart, Spencer; Nicole Kidman, Being the Ricardos; Olivia Colman, The Lost Daughter; Penelope Cruz, Parallel Mothers
This could definitely be the category where me and the Academy part ways the most on.  Ever since I first saw the movie in theaters, I have been unequivocally Team Stewart for her incredible work as Princess Diana in the movie Spencer.  It's my favorite performance of the year, across all categories.  I was just so thoroughly impressed with how she managed to take this iconic figure in world history and remove all the tabloid driven speculation about the person we all thought she was, and allowed us to see Diana as just a human being, with character traits and humanity that most of us had never even considered before about her.  Not only that, but she also perfectly captured Diana's manuerisms and accent, to the point where she's s comfortable in the character that you forget you're watching a performance and are just observing a life.  Unfortunately, the awards season hasn't been kind to Kristen Stewart.  She had been all but shut out previously in other awards shows, until she managed to land a surprise nomination here.  Given that she did manage an invitation to the big dance, it gives me hope that her presence here changes the whole dynamic of the race, including possibly taking the award home completely.  Sadly, her long absence in the other races may have boosted the chances of her competitors, though it's a race that still remains pretty wide open.  Both Olivia Colman and Penelope Cruz have good chances with their critically acclaimed roles.  However, I feel like the Academy more likely will fall back on their tendency to honor performances where the actress transforms themselves into someone completely different.  You'd think that favors Stewart, but her transformation was much more subtle.  The favorites here are likely Jessica Chastain for her transformation into televangelist Tammy Faye and Nicole Kidman for her transformation into Lucille Ball.  I like both actresses, but these are not subtle performances from either, and are sadly overshadowed with some rather distracting make-up work.  Overall, I think Chastain has the slight edge because she has yet to win the award yet, but my hope is that Stewart has was it takes to pull off the upset, so that the true best performance wins.
WHO WILL WIN:  Jessica Chastain, The Eyes of Tammy Faye
WHO SHOULD WIN:  Kristen Stewart, Spencer
BEST ACTOR
Nominees:  Andrew Garfield, Tick, Tick..Boom!; Benedict Cumberbatch, The Power of the Dog; Denzel Washington, The Tragedy of Macbeth; Javier Bardem, Being the Ricardos; Will Smith, King Richard
Here is another category that up to now is still pretty wide open.  One has to think that Will Smith is emerging as the front runner thanks to his wins at the SAG awards and the BAFTAs.  But, it might be less to do with his performance and more to do with him personally.  Will Smith is well regarded within the industry and of course is a A-list movie star in the eyes of fans across the world.  A lot of the momentum behind him seems to be derived from the belief that this is a career honor for him, and not so much a reflection of the quality of his performance.  Because, when you look at his work in King Richard, it really isn't anything special.  It's not a cringe, un-worthy performance by any means, but it's also just a standard biopic style performance as well where Smith just puts upon a different voice and mannerisms, but never quite disappears into the character.   If you want to honor a big star like Will Smith, it should be for a role that better shows his range as an actor, like the Academy should have done with his work in Ali (2001).  By strange coincidence, Smith is also going up against the man he lost to the first time around, Denzel Washington, who this year took on the challenge of Shakespeare and to no one's surprise absolutely conquered it in a great example of a major star expanding into a challenging role.  However, as much as I love both of those actors, my love for The Power of the Dog still breaks through.  I honestly feel that Benedict Cumberbatch gave the best performance by an actor this year.  His deeply complex character of Phil Burbank is one of those movie characters that I feel people are going to be discussing for years to come, like Daniel Day-Lewis' Daniel Plainview from The Will Be Blood (2007).  And it's a character that's all about hiding behind a performance, which adds extra complexity onto Cumberbatch's work, as he had to find this tragic element underneath this loathsome character that ultimately makes understand the  deep scars that inspire his cruel actions.  Cumberbatch, unfortunately has been largely shut out by the awards, despite being consistently nominated, as the momentum has been more consistent for the movie itself.  That's why I feel like the Academy is more inclined this year to honor one of it's shining stars in a win that is more reflective of a career rather than an individual piece of work.  And don't get me wrong, I'll be fine with the idea of Oscar winner Will Smith, but I feel like the performance that is going to withstand the test of time is the one that doesn't win this year.
WHO WILL WIN:  Will Smith, King Richard
WHO SHOULD WIN:  Benedict Cumberbatch, The Power of the Dog
BEST DIRECTOR
Nominees:  Jane Campion, The Power of the Dog; Kenneth Branagh, Belfast; Paul Thomas Anderson, Licorice Pizza; Ryusuke Hamaguchi, Drive My Car; Steven Spielberg, West Side Story
Here's a category where I and the Academy are likely to be perfectly in sync on.  There is little doubt that Jane Campion is the heavy favorite here.  She has won all the bellwether awards leading up to the Oscars, and it will be a shock if she doesn't come away a winner here.  It helps that the competitor who might have put up the biggest challenge to her, at least on a sense of cinematic scale point, isn't even nominated; Denis Villeneuve for Dune.  If there was anyone who might challenge her for the award out of the nominees, it would be Steven Spielberg for West Side Story.  Spielberg certainly delivered a remarkably well crafted musical, something that indeed was a departure for him, and his nomination here makes for an incredible benchmark as he has now been nominated for the award in 6 different decades.  Interesting to note, Steven Spielberg's first Oscar win for Schindler's List (1993) had him in competition with Jane Campion, who was nominated for The Piano (1993).  Now, nearly 30 years later, these two veterans are competing again, but this year it's Ms. Campion with the edge.  And it's wholly deserving too.  She came back from a long absence to craft this remarkably nuanced and visually striking revisionist Western.  I'm still amazed how well she used her native New Zealand to create a sense of rural Montana, and make her movie feel expansive while at the same time intimate.  She also boldly manages tone in her movie, and delivers what I think is one of the greatest twist endings in recent memory.  Her win this year would also be a groundbreaking moment, as it will be the first time the Oscars has honored two women directors in consecutive years; last year's award of course going to Chloe Zhao for Nomadland (2020).  There's still a long way to go before there's parody in the ratio of women directors that have won against the men, but, it will be great to see one of the pioneer women filmmakers finally get her due recognition.
WHO WILL WIN: Jane Campion, The Power of the Dog
WHO SHOULD WIN: Jane Campion, The Power of the Dog
BEST PICTURE
Nominees:  Belfast; CODA; Don't Look Up; Drive My Car; Dune; King Richard; Licorice Pizza; Nightmare Alley; The Power of the Dog; West Side Story
The Academy is back to nominating 10 films again, which is welcome after a number of years where the number has fluctuated and has led to some noteworthy exclusions that have angered many movie fans.  There's some interesting stories at play in this awards season.  One is West Side Story emerging as another awards season favorite almost exactly 60 years to the day after the original film swept the awards in 1962.  However, I don't see it repeating that same feat, except in the Supporting Actress category.  I also expect that Dune is likely going to come out of this year's Oscars with the most overall awards, without winning Best Picture, thanks to it's strong presence in the technical awards, which I'm sure it will win a majority of.  Some unlikely entries here like Nightmare Alley and Drive My Car are also pleasing to see, because it shows the Academy being more generous to films outside the typical Oscar bait types, such as genre flicks like Alley and the growing international market represented by Drive My Car.  However, the story going into the final stretch of Oscar season is the surprisingly competitive race between CODA and Power of the Dog.  No one could have foreseen the late surge of CODA in this race, given it's recent pickups in the Guild awards.  One thing that might explain it is that it's a feel good movie and that's something that Hollywood is really cherishing right now after a rough couple of years.  However, the thing that works against it is that it doesn't have many opportunities to rack up many awards throughout the ceremony.  It's got good chances at Screenplay and Supporting Actor, but the lack of a nomination in most other categories keeps it from being a powerhouse, especially without a Directing nomination.  That's where I see The Power of the Dog having the advantage, and I think that Jane Campion's almost certain win will give the movie what it needs to cross that finish line.  I always get nervous when my favorite movie of the year ever has a shot at winning Best Picture, because it almost always leads me to disappointment.  Since the year 2000, my favorite movie of the year and Best Picture have only lined up 3 times (2003 – The Lord of the Rings: The Return of the King, 2006 – The Departed, and 2014 – Birdman).  Sometimes it even leads me to an especially frustrated year, when the masterpiece Roma lost out to the very overrated Green Book in 2018.  CODA is not a bad movie like Green Book, but I feel that it's not in the same caliber of filmmaking as the more daring The Power of the Dog.  My hope is that the Academy will award the film that is more groundbreaking rather than the movie that made them feel better.
WHO WILL WIN:  The Power of the Dog
WHO SHOULD WIN:  The Power of the Dog
And now, let's take a look at all of the remaining categories.  And yes, I believe that all of these should be present on television for everyone to see.
Best Cinematography: The Power of the Dog; Best Film Editing: Dune; Best Production Design: Dune; Best Costume Design: Cruella; Best Sound: Dune; Best Make-up and Hairstyling: The Eyes of Tammy Faye; Best Original Score: The Power of the Dog; Best Original Song: "Dos Oruguitas", Encanto;  Best Visual Effects: Dune; Best Documentary Feature: Summer of Soul; Best Documentary Short:  Three Songs for Benazir; Best Animated Feature: Encanto; Best Animated Short: Robin Robin; Best Live Action Short: Ala Kachuu – Take and Run; Best International Feature: Drive My Car
So there you have my picks for the 2022 Academy Awards.  Keep in mind, I'm almost never perfect when it comes to picking the winners in all the races, because often personal bias gets in the way.  I have my favorites to be sure, but there are some years when the winners are so clearly set, and yet still not my favorites.  Even still, there are almost certainly going to be surprises throughout the night.  One thing that we learned from last year is that no one other than the accountants at Price Waterhouse knows what's in those envelopes; not even the producers of the show.  We learned that the hard way as the Oscars producers from last year mistakenly moved the Best Actor category to the end of the show, believing that the night would end on the almost certain posthumous honor for Chadwick Boseman in what would've been a very emotional moment.  Instead, the name of Anthony Hopkins was announced instead, and he was a no show, with presenter Joaquin Phoenix put in the awkward position of closing the night out with accepting the award in his honor and then leaving the stage on that anti-climatic note.  Hopefully, the Academy learned their lesson from that, but at the same time, they are also making other mistakes to fix problems that don't exist.  The exclusion of the technical categories is not the problem that audiences have with the Academy Awards; it's that the Academy has become increasingly insular and has ignored many of the films that audiences more often favor.  Too often the Academy picks out films that fit within a certain type (the Oscar Bait movies if you will) and they exclude the films that actually have a lasting impact long after the awards are over, such as genre flicks.  There have thankfully been some films in recent years that have broken down that wall; 2019's Parasite being a perfect example.  But I'm increasingly concerned that the Academy is more concerned with their ratings than they are with actually having the Awards mean something.  Cutting out the technical awards is an especially insulting move, because those awards are the ones won by the people who represent the average Hollywood crew member; the person that can inspire those watching the ceremony to believe that they too can rise through the ranks of the industry and collect their Oscar someday.  To take that out in favor of granting more screen time to the celebrity elite is a terrible message to send.  The Academy really needs to reconsider it's priorities and maybe examine if network broadcast is not the best place for them to be.  Simulcasting would be a better option, so that those of us who want to see all the categories can do so online live before the primary broadcast begins, thereby still allowing the behind the scenes people to still get their time in the spotlight.  In any case, I hope that the Oscars are given out to those most deserving of the honor and that overall this represents a very happy return to the Oscars we all know and love, right there in the Heart of Hollywood.  And with that, let's have a good Academy Awards and an exciting race towards the ceremony next year.