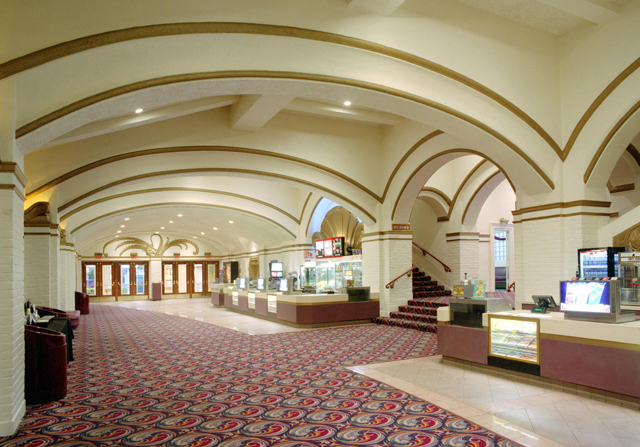 The year that was 2022 has come to a close, and once again we have seen another year where the movie industry has been thrown upside down in ways that many people would not have expected at the beginning of the year.  Though still off from pre-pandemic levels, 2022 saw a strong return of business to movie theaters, buoyed by the holiday 2021 hold-over of Spider-Man: No Way Home (2021) in early January, the mid-Spring successes of DC's The Batman (2022), Uncharted (2022) and Sonic the Hedgehog 2 (2022), and of course the summertime phenomenon that was Top Gun: Maverick (2022), ultimately closing out strong with James Cameron's Avatar: The Way of Water (2022).  At the same time, the streaming market for the first time showed some cracks in their near flawless sheen for the first time, with Netflix seeing it's first ever subscriber contraction, which led to a general slow down across the board in the blue sky outlook of the whole streaming craze.  While the beginning of the year promised big things for the streaming giants, the end of the year finds many of them starting to tighten their belts and re-thinking their futures.  In addition, two of the biggest movie studios went through tumultuous upheavals that could also cast a cloud over the next year.  Disney resorted to the drastic firing of their CEO after a disastrous quarterly misstep in their economic performance, and Warner Brothers completed their merger with Discovery Media by cancelling multiple projects across their media empire, including a few in the can films like Batgirl.  Certainly, Hollywood is a much different place now than it was a year ago, with a lot of uncertainty going into the next year.  One of the things that no doubt is going to need to be figured out in 2023 is how the studios will be able to balance their output in both theaters and on streaming, and where they'll be able to get their money's worth out of the performance from both with their catalogue of titles.
Before I continue to look back on the year that was 2022 (please wait one more week before I publish my Top 10) it's time to check out what's coming up in the early part of 2023.  Like my other movie previews, I will be taking a look at the Must Sees, the movies that have me worried, and the Movies to Skip.  I am by no means the best handicapper (I underestimated Top Gun: Maverick last year) so take my assessments with a grain of salt.  My thoughts are generally on how anticipated these movies are based on the early hype and the effectiveness of the marketing, when it comes to my own tastes anyway.  There could be a lot of surprises in store, so I am looking forward to seeing how this all plays out.  So, without further ado, let's take a look at the Movies of Early 2023.
MUST SEES:
ANT-MAN AND THE WASP: QUANTUMANIA (FEBRUARY 17)
The Ant-Man franchise has up to this point been the runt of the litter in the Marvel Cinematic Universe.  While the movies are good, the franchise has been largely been mildly received by audiences and has been only successful enough to justify it's existence, with Ant-Man's more important adventures taking place in the Avengers movies.  By comparison, the Ant-Man franchise is low stakes and more geared towards laughs.  But, that looks to change with this third film in the franchise.  The stakes are much higher as Ant-Man, the Wasp, and their family end up stuck in the Quantum Realm, a mini-universe existing underneath our own.  The Quantum Realm has been involved in past films in the MCU, mainly in the Ant-Man films and playing a crucial part in the plot of Avengers: Endgame (2019), but here in Quantumania, we are getting the chance to fully explore it for the first time.  This film launches off what Marvel is calling their Phase 5, and it's kind of surprising that they would give such an Avengers level event to a character like Ant-Man, who for the most part has been one of Marvel's more affable characters.  But, at the same time, it seems appropriate because the Ant-Man movies thus far have been leading it's hero to a moment like this, as playing around in the Quantum Realm no doubt has it's consequences.  It will be interesting to see how Paul Rudd plays his character in this new tone for his story.  The visual representation of the Quantum Realm also looks stunning as well, with epic scope that we certainly have not seen in any Ant-Man movie thus far.  But what is going to be most significant about this movie is that it will introduce us to the next big bad of the whole MCU; the successor to Thanos as you will.  That character is the multi-dimensional tyrant Kang the Conqueror, played with menacing energy by rising star Jonathan Majors.  Majors has already played a variant of Kang in the Loki Disney+ series named "He Who Remains," but this will be his full debut as the full blown iconic comic book villain, and it will be exciting to see what he does with the part.  Big things are in Marvel's future, and it's certainly exciting to see them help elevate their Ant-Man side of the universe in the process.
CREED III (MARCH 3)
Speaking of upcoming movies with Jonathan Majors in it, we get the third installment of this franchise spin-off of the Rocky series.  While the original Creed's director Ryan Coogler has been busy building the majestic world of Wakanda over at Marvel, the Creed franchise has surprisingly remained strong on it's own.  The sequel Creed II (2018) managed to avoid the sophomore slump and held it's own both critically and at the box office.  Now, we get the third installment, with the film's star Michael B. Jordan for the first time pulling double duty behind and in front of the camera.  In his feature directorial debut, it seems fitting that he would take on this role in the franchise as his predecessor Sylvester Stallone also directed a couple films in the franchise, on top of writing the screenplay for the original Rocky (1976).  Jordan has been a steadfast believer in this franchise since day one, so I definitely believe that the franchise is in good hands with him at the helm.  And one of the best story choices that him and his team seemed to make is crafting a new adversary who has a past history with Adonis Creed; a one time surrogate brother who's shady past has built up years of resentment.  All of this will no doubt lead to a volatile show down in the ring, which is where the Rocky and Creed movies have always excelled at leading up to.  Jonathan Majors is a perfect choice to play this role, being a perfect match for Michael B. Jordan both physically and as a performer.  Quantumania will no doubt showcase Major's acting chops, but Creed III will show both his accomplished acting as well as his incredible physicality.  One thing this trailer doesn't show us however is what has happened to Rocky Balboa.  I know it's not his franchise anymore, but you do hope that the movie does give a shout out to the Italian Stallion.  Stallone certainly is still around and can still pop in for a cameo.  We'll see what the movie has in store for us, and I hope the Rocky question will have a satisfying answer.  But, there is no doubt that Michael B. Jordan and Jonathan Majors will be giving us one hell of a show once the gloves are on and the bell has rung.
JOHN WICK: CHAPTER 4 (MARCH 24)
Thus far one of the most exciting series of action films to have come out of the last decade has been the John Wick series.  And surprisingly, even 3 films in, the franchise has yet to run out of steam.  That's pretty impressive for a franchise that is mostly just stunt work and gun fight choreography.  What this series has managed to do so well thus far is build upon it's world with each installment; constantly raising the stakes while at the same time doing some incredible world-building around it.  It's been fascinating to see more layers being added to this underground society of assassins and hit men, all with their own codes, network of bureaucracy, and even currency.  And at it's center, a fascinating figure in John Wick (played by a career best Keanu Reeves).  Now, we continue the adventures of Mr. Wick, the man you call to kill the boogeyman, who has vendetta to settle with the High Table itself that betrayed him.  For the most part, the plot itself doesn't matter, and that's what's refreshing about this series.  It's just an excuse to set up the next mind-blowing fight scenes that honestly are works of art from the standpoint of stunt coordination.  The fact that Keanu Reeves is still putting himself physically into these kinds of on screen fights as an actor pushing 60 is really impressive, and it gives Tom Cruise some competition.  But, a hero is only as good as the opponent he faces, and in this one, martial arts movie legend Donnie Yen has joined the already stacked cast.  It will be fun to see what the John Wick team does with his talents as an on screen stunt performer.  Returning cast members Ian McShane and Laurence Fishburne are also pleasing to see here.  But of course, it all comes down to Keanu Reeves and what he is able to bring to the table.  Can Keanu continue to keep up the pace of the series up with yet another adventure with John Wick?  As long as he keeps making these movies fun, there is little doubt that this will be a rollicking good time.
SHAZAM: FURY OF THE GODS (MARCH 17)
Alas, this looks likely to be a relic of a Cinematic Universe that no longer exists over at DC.  As the comic book giant re-assesses it's cinematic future amid the shake-up at Warner Brothers, with Guardians of the Galaxy director James Gunn now taking creative control of the DC universe plans, what was once known as the Zach Snyderverse era of the DCEU is now dead.  2023 will see the last remnants of that cinematic universe roll out into theaters, including the very troubled Flash movie in the summer and an Aquaman sequel in the Fall.  But first up, we get this sequel to what was honestly one of the bright spots of the dour Snyderverse years at DC.  When Shazam (2019) first came out 3 years ago, it managed to strike that right balance between big action spectacle and charming goofy comic book wonder that DC had honestly struggled to find in most of their DCEU movies.  It was honestly the kind of movie that DC comic book movies should have been over the last decade and sadly was too little too late to salvage what ultimately was an unsalvageable mess.  Thankfully, the movie did well enough to warrant a sequel, with much of the original team still in tact.  Zachary Levi and Asher Angel both return as the young man Billy Batson and his super-powered form.  It also looks like the original film's refreshing sense of humor is translating over, as well as it's earnestness.  While so many of the Snyderverse DC movies were serious to fault, Shazam was the one film that seemed to understand that it was a comic book movie first and foremost and it fully embraced the silly side of comics that all that entails.  It will be interesting to see how the movie works in the new foes played by Helen Mirren and Lucy Liu, and how the movies is able to build off the last Shazam storyline.  As long as it doesn't lose sight of what made the first film work in the first place  this will hopefully close out this chapter of the character Shazam on the big screen in a good way.
COCAINE BEAR (FEBRUARY 24)
This could either be one of the dumbest ideas for a movie, or one of the greatest.  Based on an actual recorded incident, the movie's title pretty much tells us what we're in for here.  It's a wild bear that accidently consumes a bunch of cocaine.  And this movie basically speculates on what kind of chaos would ensue as a result.  For the most part, the trailer gives us a pretty good idea of the tone that the filmmakers are seeking with this scenario; pretty much using the premise for violent and gory slapstick comedy.  The film does boast a pretty interesting cast, many not really known for broad comedy.  This includes the late Ray Liotta, in what is likely his last film role, shot before his untimely death earlier this year.  As long as the movie understands that it can't be taken seriously under any means, and just sticks with the absurdist tone, it might actually work.  There is a danger of them straining one joke over an entire movie and robbing it of it's effectiveness.  What I think may be key to getting this movie right is the way that the human characters are portrayed.  If they seem to remain broad, cartoonish caricatures like they seem to be in the trailer, it could make the movie as a whole a lot funnier.  It's all about who's falling victim to this cocaine crazed bear and how silly their bloody deaths may end up being.  The talent involved could be the key to that, as there are some quality comedic performers here, including the grossly underrated character actor Isaiah Whitlock Jr., with his pitch perfect line reading, "Man, you f$%#ed."  Hopefully, Cocaine Bear makes good on the promise of it's premise and delivers something that we rarely see on the big screen these days; a good laugh out loud comedy.
MOVIES THAT HAVE ME WORRIED:
THE SUPER MARIO BROS. MOVIE (APRIL 7)
This movie in particular has one major aspect to worry about.  On the surface, there looks to be a lot going right for this movie.  Adapting the legendary video game series is a daunting task, but the movie looks visually dazzling with characters on model and the attention to detail at a very impressive level.  So, why are people worried about this movie.  Because thus far, people are concerned that the role of the titular plumber himself may have been miscast.  Chris Pratt is no stranger to doing voices in animated films, including his charming roles in The Lego Movie (2014) and Pixar's Onward (2020).  But, his voice just seems like an obvious mismatch for the role of Mario.  Mario has for many years been voiced in the video games by vocal artist Charles Martinet, who gave Mario a high pitched, Italian accented voice that is very distinctive.  In this case, it looks like Illumination Animation and Nintendo are chasing after a bigger name for the role instead of finding the right voice for the character.  To be fair, the rest of the cast is filled with name actors, but for some of those, like Charlie Day playing Luigi and Jack Black playing Bowser, there seems to have been more effort into getting the voices to match the character they are playing.  For Chris Pratt as Mario, there seems to be far less effort.  Mario just sounds like every other character that Chris has played in movies.  His voice can work in animated films, but the characters he has played have often been better geared towards his strengths.  Hopefully the samples of his performance that we have heard so far are not indicative of the whole movie.  The film does look like it is doing justice to the distinctive visuals of the iconic Nintendo franchise.  Let's just hope that they have done right by their marquee character as well.
DUNGEONS AND DRAGONS: HONOR AMONG THIEVES (MARCH 31)
Attempting to launch a new franchise is always tricky, especially in what seems to be a dying genre on the big screen like the Fantasy epic.  The days when the likes of The Lord of the Rings and Harry Potter ruled the cinemas are long over, so it's odd that one the most notable titles in nerd all of nerd culture is attempting to step in now to begin it's own big screen franchise.  Dungeons and Dragons of course is a decades old table top role playing fantasy game that continues to be popular with nerds everywhere, but has yet to cross over into mainstream popularity.  A failed attempt to start-up a cinematic franchise was made in 2001, just a week after The Lord of the Rings launched into cinemas, with a laughably bad movie adaptation starring Jeremy Irons and Marlon Wayans.  You would think that would deter any other attempts, but it looks like Paramount Pictures is going to make a go at it.  One thing that does work in the movie's favor is it's atypical cast.  The film includes actors as varied as Chris Pine, Michelle Rodriguez, Rege-Jean Page, and Hugh Grant.  Chris Pine can certainly carry a big action epic with a lot of charm as he demonstrated in the Star Trek series.  In general, it seems like the movie is going for a bit of a Guardians of the Galaxy in a fantasy realm feel, which can be a good thing if done right.  I haven't played D&D myself, so I'm not all that familiar with the lore of the world in the game and cannot attest to the accuracy in which it's being portrayed in this film.  My hope is that the characters and the sense of fun that we potential for in this trailer carries through into the final film, and at the same time, hopefully it manages to translate the game without disgracing the fanbase that holds the game very dear.  It's a treacherous world for making a new kind of fantasy epic, so let's hope this film is up to the quest.
KNOCK AT THE CABIN (FEBRUARY 3)
It's always a flip of the coin when it comes to the movies of M. Night Shayamalan.  The director who very much likes his puzzle box, Twilight Zone style thrillers, either makes some great films like The Sixth Sense (1999), Unbreakable (2000) and Split (2016), or he makes some truly terrible movies like The Village (2004), The Happening (2008) or After Earth (2013).  Despite a lot of hatred leveled his way, he has still managed to press on and continue to make movies his way with his own voice, for good and bad.  It's hard to know which way his next film, Knock at the Cabin will fall.  There is some promise in the premise, but the execution could end up making the film fall short.  Shayamalan tends to overwrite his movies, or make the line readings of his actors feel strange and off.  One of the that is promising in this movie is the presence of Dave Bautista.  Bautista has been one of the most surprisingly versatile actors in recent years, capable of comedic performances in movies like Guardians of the Galaxy and the recent Glass Onion: A Knives Out Mystery (2022), as well as dramatic turns in movies like Blade Runner 2047 (2017) and Dune (2021).  Psychological thrillers is something we have yet to see him wrap his muscular arms around until now, so it will be interesting to see how well he works under the direction of Shayamalan.  He certainly brings the right intensity that could work for the role.  Shayamalan is working with a wide range of themes here; religious zealotry, same sex relationships, apocalyptic signs, etc.  All of it may again be beyond his grasps as a director, but it will be interesting to see him try to make the experiment work.  Shayamalan can often frustrate his viewers, but when he does finally manage to make one of his films work, it can be quite the big screen journey.  Let's hope that it's one of those kinds of Shayamalan movies.
M3GAN (JANUARY 6)
The first official movie week of 2023 starts off with a movie that is either going to hit it big with audiences, or is going to flounder in it's own absurdity.  M3gan's biggest charge against it is that it's not terribly original.  We are basically just looking at a Child's Play  for the digital age.  The trailer pretty much leads us towards expecting things to go exactly like they did when it was Chucky the doll causing mayhem.  To the movie's credit, the doll faced M3gan is an effectively creepy design.  It's movements, which are more human like as the movie goes on do have a creepy factor too.  But, the movie has a lot more to prove beyond that, which unfortunately from the trailer looks like your standard slasher fare.  Coming off what was actually a banner year for horror movies, with films like X, Pearl, Barbarian, and Smile all earning both critical praise and healthy box office, M3gan needs to show it's more than just another creepy doll movie and put 2023 on a good start when it comes to the kind of horror movies that can bring back audiences in droves.  Chucky is one of the most famous horror movie icons, so it's going to be tough to make this new character stick out against his legacy on the big screen.  It can be done, but given that this is a January release, a notorious dumping ground for movies that studios want to bury, the odds are that this movie is likely not going to be the next great horror classic.  But, it could also be a surprise as well, so we'll just have to find out next week what side of the coin M3gan ends up landing on.
MOVIES TO SKIP:
PLANE (JANUARY 13)
Oh Gerard Butler, why do you make it so easy to lower our expectations.  Butler for a while now has contented himself to being in low budget action flicks with increasing absurdity to their plots.  There have been some bright spots on his resume like Greenland (2020) and Copshop (2021), but for the most part he has been in tough guy action mode since starring in Olympus Has Fallen (2013) nearly a decade ago.  This new film finds him playing an airline pilot who gets caught up in a kidnapping plot with Filipino guerilla war lords, and he must team up with a convicted convict that his plane assigned to transport in order to survive and save the other passengers.  Combine this with one of the most laughably generic titles, and you get what will likely be the year's most absurd action film, and not in a good way.  Butler continues to phone in these kinds of performances, which is too bad because the good movies that I gave examples of before show that he can still be a good actor when he wants to commit.  But, movies like this are more of what he seems more comfortable acting in, and it's a a career trajectory that I don't think does him any favors.  There's a chance this could be one of those so bad it's good kinds of movies, but chances are it's exactly the kind of bad we'd expect from Gerard Butler.
80 FOR BRADY (JANUARY 6)
It's sad when you see some of the greatest actresses to have graced the silver screen reach their paycheck collecting phase during their twilight years.  That's the case with this screwball comedy that seems especially late to the party, as it's glorifying quarterback Tom Brady when he was still in a New England Patriots uniform; something that is already outdated by a couple years.  Not only that but the title is wrong for these particular actresses.  Jane Fonda and Lily Tomlin are indeed in their eighties, at 85 and 83 respectively, but Sally Field is still under the bar at the age of 76 and Rita Moreno is remarkably still acting at a spry 91.  I love all of these actresses based on their years of great performances, with 3 out of the 4 being Oscar-winners, but man is this kind of movie well beneath their talents.  The sight of a blonde, botoxxed Jane Fonda is also very unsettling to see as well.  This is clearly a movie aimed at the over 60 crowd and no one else (maybe a few die hard Brady fans).  Otherwise, this is a wayward hard pass that goes completely out of bounds for me.
SCREAM VI (MARCH 10)
As if this franchise hasn't already wrung out it's last bit of mojo left, now we get the 6th film in the franchise.  The reason this movie is likely going to flounder is because it's the first without series mainstay Neve Campbell.  Every movie up to now has centered around the character of Sidney Prescott, including the last one which was released only just last year.  That's a pretty quick turnaround for the franchise, and I doubt this series has the kind of creative juices to take this premise out for yet another spin.  The truth is, the franchise ran out of surprises after the second film, to where even series creator Wes Craven could no longer maintain the suspense factor anymore.  It's just the same thing over and over again; people killed by a knife wielding murderer in a ghost-face costume, while the survivors offer up some meta commentary about horror movie tropes while they happen to them.  We all know the formula by now, and the filmmakers just seem content to rehash them again.  Without Neve Campbell's central presence, does this series have anything left to distinguish itself with.  My guess is not.
So there you have my thoughts on the upcoming movies of the first four months of the year.  Unlike last year, which was seeing some of the lingering effects of the pandemic years affecting the number of movies available for release, this year looks to be a far more robust one at the cinemas.  March in particular looks like the Spring Break seasons of old, with big studio titles coming out every week that month.  Not only that, but there's a Marvel movie in February, which should definitely give late Winter box office a needed boost.  But, it's the Summer season that looks even more jam packed.  I'll cover it more once the Summer season gets closer, but we should expect big things from the returns of franchises like Guardians of the Galaxy and Mission Impossible, as well as the next big epic from Christopher Nolan, and Harrison Ford's one last adventure as Indiana Jones.  For these Spring months, we'll get a good sense of how the rest of 2023 will play out.  One thing that seems to be certain is that movie theaters will see it's best post-pandemic year yet, just based on the quantity of movies that are coming to theaters in the next year.  Hopefully this helps to increase business to a point where it convinces the studios that the movie going experience is alive and well and the best possible place to see a return on their investment on their big tent-pole movies.  With the streaming platforms in a bit of a flux, this is certainly the time for the cinematic experience to re-affirm itself.  Let's hope for a lot of good things to happen in 2023, both on the big screen and in the real world itself.  I hope this preview gives you all a good idea of what's ahead, and may all of you have a lot of fun watching movies in the next year.