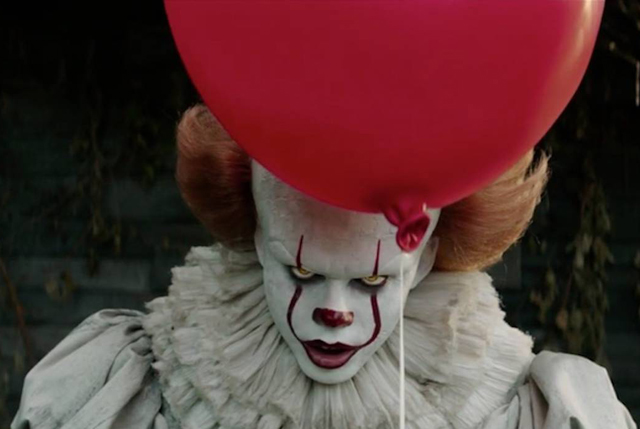 Imagine the scenario.  James Bond, Batman, Harry Potter, Indiana Jones, Jon Snow, and Marty McFly all find themselves trapped in a cell with no means of escape.  Within the cell, they find a revolver with 5 bullets.  They are told that the only way out is for one person to shoot and kill the others with one bullet each, with the lone survivor set free.  Now, with those six characters, who do you think will be the last one left.  There are a variety of answers given to that scenario, but in truth there is only one real answer.  None of those characters make it out because none of them exist.  And yet, we know these characters and care about them to wonder what might happen.  This is the fundamental rule of storytelling.  For a story to work, we must know who the players are, and want to follow their progression through the narrative.  It sounds easy enough to do, but more often than not, you see a lot of stories fall apart because they forget to make their characters interesting or relatable.  A lot of times, characters are often treated as pieces on a chess board, moved along as part of a grander plan on the part of the storyteller, who merely is concerned with moving from point A to point B.  But, characters shouldn't function as pawns, they should function as people; and people are complex beings who have their own interests and concerns that run contrary to other people's plans.  With this in mind, a storyteller can craft a much deeper storyline.  But, as with seen in Hollywood, concerns about character and story often take a back seat to being able to finish a product quickly and on budget.  Oftentimes, in order to capitalize on trends in the market, movies rush through production without devoting enough time to giving characters the development they need.  You see this a lot in genre flicks, and most recently, it was a problem in the Horror genre.
Horror is a genre as old as cinema itself.  Dating back to when German Expressionists revolutionized the use of shadows to convey terror, all the way through Universal's monster flicks and the 1950's B-movie craze, it has been a genre that has matured and found all sorts of different avenues to define itself.  But, along with some of the milestones of the genre, like Robert Wise's The Haunting (1963), Dario Argento's Suspiria (1977) and Stanley Kubrick's The Shining (1980), there has been nearly ten times as many copycats who capitalize on the success with diminishing results.  There are a lot of reasons why so many horror flicks fail in the long run, but what you'll find most of the time is that a good deal of them forget to focus on their characters, and instead let the gimmicks of their plot run wild.  Going back to my opening scenario, we see that identifying who the characters are and what they might do is what ultimately drives the tension of the scene.  But, when you have a genre that's built more around famous scenes rather than famous characters, which the Horror genre usually is, than you see more a tendency on the part of the filmmakers to forget to give their characters any interesting qualities.  For many years, primarily in the post-Saw (2004), gore-obsessed years of the 2000's, it became almost commonplace for there to be thinly drawn characters in each film.  But, this was largely a problem of Hollywood's own making.  Outside of Hollywood, a new type of Horror sub-class began to emerge, one that emphasized the psychological and macabre rather than the bloodied and the mangled.  More importantly, it was horror that returned to the idea that the best way to scare audiences was to make them feel the same thing that the characters are feeling, and this meant making more identifiable and interesting characters.  Steadily, these outsiders have built a quiet bit of success that is now influencing the industry in a positive way, and this has all culminated with the record breaking success of the remake to Stephen King's IT, currently in theaters.
People expected IT to perform well, but I don't think people expected these kinds of numbers from the grosses.  As of this writing, IT has grossed 310 million dollars domestic, surpassing The Exorcist (1974) as the highest grossing horror film of all time.  Some will probably point to the popularity of the now 30 year old novel it's based on as the reason for doing so well, as well as the familiarity that people have with the 1990 made-for-TV miniseries staring Tim Curry.  But, I think that IT's success comes from it's embracing of a trend in Horror film-making that has finally gone mainstream.  We are finally moving out of a period where terror is conveyed not through blood but through mood.  We all know the feeling of isolation and the worry that something bad is right around the corner waiting to get us, and the only way to convey that in a film is to through the emotions of the characters.  Recent films made by independent filmmakers on significantly lower budgets have managed to make that work, because the limitations of their films make it so that they can utilize emotion much better in their movies.  Hollywood has more often chosen to force scares on their audience rather than earning them, and as a result, audiences have become less scared by their movies.  Working outside of what studios think is scary is a more freeing way to build genuine new ideas about how to make something scary and that's what we've seen.  By showing less to an audience, it makes the scares have that much more of an impact.  The new IT applies that approach to something with broad commercial appeal, and thus we get the phenomena that is the record breaking box office.  But,  more fundamentally, it is carrying over something into Hollywood that it desperately needs, which is characters worth getting scared for.
One of the trends that IT and it's peers have in common is it's fearlessness in showing vulnerable people in peril.  The main characters of IT are children, all with distinctive personalities of their own.  Stephen King's novel is all about the loss of innocence and that is no better conveyed than through the confrontation between a group of tormented kids in a small town and a blood-thirsty monster clown named Pennywise.  In the novel, every benign symbol of childhood, from balloons to cartoons, are turned on their head and become objects of terror, meant to drive the kids insane.  Adapting that kind of stuff to the big screen can be tricky, but can be done if we believe that the children themselves are scared by it.  That's what the new IT has done so successfully; it put special emphasis in choosing the right kinds of child actors who could pull off feeling terrified on screen, even when it came to being terrorized by balloons.  For the longest time before, when a young actor made it into a horror movie, they felt out of place, especially in the gore fest films of the 90's and 2000's.  One of the more annoying trope of that time was the creepy kid cliche, which rarely came across as scary the more it was used.  You would see this in a lot of forgettable horror flicks like The Unborn (2009), Orphan (2009), Mama (2013), as well as a numerous amount of knockoffs and remakes in that time.  IT breaks from that trend by making the children the victims of the terror, rather than the harbingers of it, and that calls for younger actors who are more confident with this material.  In other words, the filmmakers didn't cast children because of how well they could be scared, but rather by how well they could feel like real people.  If they are believable as characters, and they are terrified, then we will be too.
This also reverses a trend in horror films where the movie became defined more by the monsters rather than the people.  Sure, the monsters are interesting creations, but when they are only ones that are in their selective films, than it becomes less about the terror they inspire and more about seeing what horror they can do.  That, in a sense, is what made horror films less scary over time.  You would see this play out very distinctively in the post-Scream (1996) era, when it seemed that every horror film was following the same formula of a group of teenagers all falling victim to some shadowing serial killer who picks them off one by one.  Over time, this formula was repeated so much that the killers themselves became much less interesting.  Then, post-The Ring (2001), ghosts became the go to movie monster, and that began to grow stale after a while, especially deep into the Paranormal Activity (2007) era.  In a different era, a remake of IT would have done away with the interesting character dynamics with the child characters and instead just made Pennywise the focus, showing all the creepy and disgusting ways he could terrorize and feast on his victims.  It works far better to use far less of him in the film and only showcase him for the maximum impact.  As far as cinematic movie monsters go, Pennywise is certainly one of the more mysterious, and that's a part of his appeal as a character.  Stephen King has never been one to really explain why something is evil; he just allows his creations to be evil for the sake of the story.  The hotel is haunted for no other reason than to drive Jack Torrence insane and want to murder his family, and that's where the horror of The Shining comes from for example.  Combining believable victims of terror with an enigmatic, impulsive force that's out to kill them, and you've got the makings of effective suspense.
IT's predecessors managed to create the formula to help reverse a lot of the Hollywood cliches that had plagued the horror genre for years.  One place outside of Hollywood where that happened was oversees in Australia, where director Jennifer Kent created a breakthrough horror film called The Babadook (2014).  The movie flipped the monster film on it's head by making the terror in the film come not from seeing the presence of the titular spirit, but through the psychological toll that fear takes on the mother and child at the center of the story.  In this film, we see that horror can be found in a story as simple as two people alone in a house, growing increasingly desperate and paranoid and what that ultimately leads to, making it irrelevant whether or not a creature like the Babadook even exists at all.  Another groundbreaking horror film, The Witch (2015), made the daring choice of setting it's story in 17th century colonial America, utilizing the eeriness of the isolation in that time period to develop a sense of dread in the picture.  The way it was shot, with low lighting and soft contrast also elevated the uneasy creepiness of the setting to maximize the terror in the film.  The other most interesting trend setter of this period was the indie horror flick It Follows (2014).  It Follows won widespread praise for the effective way that it built it's terror through the psychological degradation of it's main characters.  In the movie, a young woman is continually followed by a supernatural force that haunts her constantly, which began after a sexual encounter early in the film.  Clearly a metaphor for a lot of things (STD's or Sexual Assault) the specter is never clearly identified, and always appears on screen as a far off human-like figure that is walking towards our main character.  It's a great execution of having the terror play off the emotions and internal terror of the main character, which is a cue that the new IT has taken to heart.  With renewed emphasis on character dynamics, psychological torture, and an unconventional use of time and place, we see how effectively IT managed to use these independent production's breakthroughs in a way that helped them reach the mainstream.
But, even with their help, the horror genre is movie in a bolder new direction, and it's not just on the back of the recent IT remake.  Filmmakers like James Wan, who pioneered the gore-fest trend with his first feature Saw, have also been moving away from Hollywood cliches and have been working to make horror films far more effective at scaring audiences again.  His 2013 film The Conjuring was a critical and financial success, and it managed to work by sticking to effective non flashy scares that never overshadowed the the story that he intended to tell.  Another breakthrough figure to emerge recently in the horror genre is producer Jason Blum.  His Blum House Production company has revolutionized the business by emphasizing novel new ideas in the horror and thriller genres, but also limiting them to tight micro budgets.  This has enabled his company to not go overboard with the productions of their films, while at the same time allowing new voices and ideas to flourish; in other words, keeping all of that Hollywood nonsense out of the way.  As a result, the horror genre not only has new films that are trying to do something different, but also have something to say as well, which few industry driven movies have been able to do in the genre overall.  One Blum House production earlier this year, Jordan Peele's Get Out (2017), turned some heads when it not only worked as an effective terror-filled thriller, but also had some sharp satirical statements to make about race relations in the United States, proving that horror films could be political statements too.  Blum also got M. Night Shaymalan's career back on track with the success of Split (2017) which is an achievement in itself.  It's by allowing this freedom within a structure that we see a new identity emerging in the horror genre from Blum House and it's contemporaries, and one that is only going to be emboldened by IT's massive success.
So, IT by no means got to where it's at on it's own, but it nevertheless marks the significant arrival of a new trend in Hollywood horror.  We are finally getting back to having the characters matter in horror movies again, after it seemed like the industry had forgotten how important it was to make them connect with the audience.  IT works as a perfect catalyst to convince the industry as a whole that yes, it does matter to have characters we care about in horror movies.  Sure, there are more holdovers from a less creative time still making it to theaters, like The Bye Bye Man, which seems like it was pitched solely on it's marketable slogan ("Don't think it. Don't Say it.") or Ouija (2014) which shows that you can't turn a board game into a scary movie.  But, remaking IT made sense because we are now at a time when we crave horror flicks that take their character's plight seriously.  The loss of innocence is a universal fear, and nothing scares more than a scary clown hunting young children.  The film would have probably done well on it's own, but became massive due to the fact that it culminated a larger trend within the industry.  Amazingly, it's a trend that didn't come to the horror genre internally, but from the outside, with different independent filmmakers rethinking the genre rules entirely.  A horror movie, as we've come to learn, doesn't need to push jump scares on you every minute, but can instead build terror slowly through mood and emotion.  It can also trust the performers more in conveying that sense of terror to the audience; even when they are children.  We find this in all the most recent horror classics, with IT becoming the first real mainstream blockbuster to emerge from this new field.  It may not be the best example of all of these new horror techniques, but it's the one that found the best use of them for mass appeal, and for that, it has left a positive mark on the Horror genre going forward.  A strong tide rises all ships, and as Pennywise the Clown continually says, they all float down here.