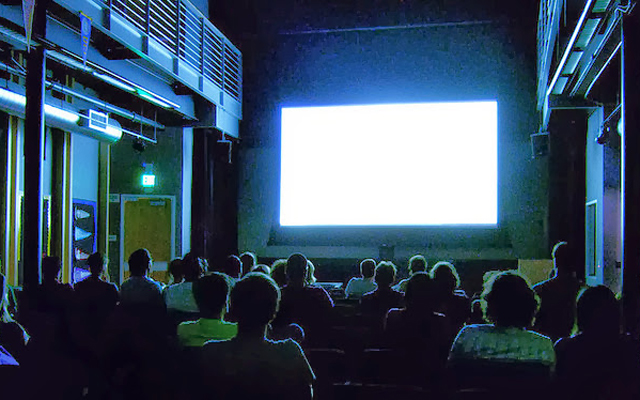 Another summer has come and gone for Hollywood and these last couple, slow weeks of the season offers us some time to look back and examine the state of the industry as we transition into the fall.  This summer, unfortunately, is more notable for it's failures rather than it's successes.  Little was talked about the enormous success of films like Captain America: Civil War or Finding Dory and that's only because we expected those movies to do well, and those expectations were met.  Instead the overall trend of this summer was a severe lack of any breakout hits.  Most of this year's movies either were par for the course, or failed miserably.  We saw some notable flops with Disney's Alice Through the Looking Glass, Fox's Independence Day: Resurgence, and Paramount's Ben-Hur, and some underperforming results from previously strong franchises like X-Men: Apocalypse, Jason Bourne, and Star Trek Beyond.  And then there was the brouhaha surrounding the controversial Ghostbusters remake that just left everyone sour by the end; the media, the audiences, the unfortunately chastised cast members, everybody.  Ghostbusters underwhelming box office is really emblematic of the downside of hype, where too much talk of a movie can often kill it's chances of having a chance to develop it's own identity and in turn it makes us the audience grow weary of a film before ever having seen it.  This summer seems to represent a growing trend towards audience apathy, where some of the more reliable pathways towards blockbuster success just don't work anymore and audiences' tastes have changed dramatically.  That, or they're just so sick and tired of sequels, remakes and reboots.  It's a concern for Hollywood that not only affects the summer, however, as the fall season carries it's own kinds of pressures.
While not as reliant on blockbuster films, the fall is nevertheless a major season for the industry.  On one level, you have massive movies set to roll out during the Holidays, while at the same time, this is also when Hollywood positions it's Awards season fare for the best exposure.  It's an interesting balancing act that Hollywood must do every year; getting the right amount of hype for their tent-pole holiday films, while at the same time trying to prevent their prestige flicks from getting lost in all the shuffle, so that they'll be remembered by Awards time next year.  We are now about to begin the Fall 2016 season, and like previous years, I will be running through all of the movies that I believe will be the must sees, the ones that have me worried, and the ones that I'm certain are worth skipping.  Of course, these are my early predictions based upon the level of marketing and hype I have seen from each film.  I'm not the best handicapper, but I try my best, and my track record is improving of late (all my summer predictions this year proved to be accurate, especially my movies to skip).  In addition, I will also be including the movie trailers for each film I discuss, so you all can witness what I'm talking about and make your own mind up whether each is worth seeing or not.  Hopefully, I will give all of you a nice overview of what to expect in the months ahead; especially if it's a film that might be flying under your radar.  And with that, let's take a look at the upcoming movies of the Fall of 2016.
MUST SEES:
ROGUE ONE: A STAR WARS STORY (DECEMBER 16)
I'm pretty sure that this is going to be a pattern for the next couple of years.  Just like last fall, my most anticipated movie for the season was the relaunch of Star Wars with the incredible The Force Awakens.  Now, releasing exactly a year later, we are getting yet another Star Wars movie that I am completely psyched for.  But, unlike The Force Awakens, which was a continuation of the main saga itself (taking place 30 years after Return of the Jedi), Rogue One marks the beginning of something very different for the franchise; and one that is incredibly exciting as well.  This is the first in what will be an endless string of spin-off movies taking place within the same Star Wars universe.  This is a great idea, because I believe that there is so  much more to explore within this franchise world, and these Star Wars Stories offer up so many possibilities.  Of course, there has to be some ties to the original series, and I like the choice of story that they made to start this off with; showing us the history of the Death Star and the rebel spies who were responsible for stealing it's blueprints away from the Empire.  The cast for this one looks solid, including recent Oscar nominee Felicity Jones as the mysterious Jyn Erso, as well as some other notable players like Forrest Whitaker, Diego Luna, Alan Tudyk, Mads Mikkelsen, and Ben Mendelsohn as a very flashy Imperial villain.  Also, the tease of Darth Vader making a return here alone is enough to get me excited for this.  My hope is that Rogue One shows us the limitless potential for more stories in the Star Wars universe and that each one is able to stand on it's own outside of the main saga.  This could be the start of something very good for both Star Wars and cinema in general, but at the same time, I just hope it stands as an engaging journey on it's own.
DOCTOR STRANGE (NOVEMBER 4)
Just as reliable right now as the Star Wars brand at the box office is Marvel's cinematic universe.  Seemingly indestructible at this point, Marvel is still riding high after the success of the huge mash-up brawl of heroes seen in this summer's Captain America: Civil War.  So what do they do for an encore?  They introduce a new hero into the universe, that's what they do.  Dr. Steven Strange has been one of the most high profile characters from the comics to not yet have his own movie, and this year he finally makes his long overdue debut, played by Benedict Cumberbatch no less.  It's surprising that Marvel would approach such a high profile actor to take on the role, given how they've often sought out fresher faces in the past (or ones in need of a new career path like Robert Downey Jr.).  But with the iconic cape on his back and sporting the recognizable beard, Cumberbatch looks very much like he was tailor made for the role and I'm excited to see how well he does.  Doctor Strange is a different kind of character altogether from the rest of the Marvel superheroes; working primarily in the world of supernatural, as opposed to the worlds of science and the interstellar that the other Marvel films exist in.  I think that makes this an intriguing new entry for the Marvel universe, because it offers a different shade within their spectrum of storytelling; making this instantly it's own thing within their universe.  I like the Inception style visuals that convey the multi-dimensional magic that Strange and his peers command.  This promises to be one of this season's most visually striking films and hopefully it still maintains that same level of fun and excitement that we've come to expect from Marvel at this point.  Let's hope that this universe still has room for yet another superhero worth caring about.
MOANA (NOVEMBER 23)
Disney Animation is enjoying some of their best years right now since their Renaissance heyday of the early nineties.  Of course, Frozen (2013) stands as their juggernaut smash hit, but they've also seen success with Wreck-It Ralph (2012) and Big Hero 6 (2014) as well.  And earlier this year, they made a fortune off of what I consider to be their best film in this post-Renaissance period overall with Zootopia, a movie that is only getting better and more relevant since it's Spring release.  With this track record, a lot of pressure is put on Disney's next feature, and I think they've got another special one coming in the form of Moana.  This new fairy-tale set within the Polynesian culture looks like a visually stunning treat, and it has the benefit of a great team behind it.  The film is directed by John Musker and Ron Clements, two long time Disney Animation veterans with a legendary track record.  They are the ones responsible for some of the studio's biggest hits of the past like The Little Mermaid (1989) and Aladdin (1992), as well as the valiant attempt to bring hand drawn animation back with The Princess and the Frog (2009) which sadly didn't accomplish it's goal.  Here, the duo attempt their first CGI animated film, and hopefully it works out for them.  The animation from the trailer looks impressive, as did the little bit of footage that I saw at last year's D23 Expo.  Having the always entertaining Dwayne "The Rock" Johnson as part of the voice cast doesn't hurt either.  Hopefully, this continues Disney's hot streak and gives these long time veterans another classic worthy of their legacy at the studio.
ARRIVAL (NOVEMBER 11)
Here we have one of the more intriguing new films coming this fall.  There are a number of factors that make this something that I'm eagerly waiting to watch.  One, director Denis Villeneuve's previous film Sicario topped my list of the Best Movies of 2015, so I'm interested in seeing what he does for a follow-up.  And two, the premise of this one looks very provocative.  Sort of like a darker take on Close Encounters of the Third Kind (1977), this is a movie about the struggles of trying to understand recently encountered alien life and finding ways to communicate with them.  The drama from this premise seems to be drawn from the delicate balancing act that the characters must go through in order to speak with the alien race and bridge the language gap, otherwise one misstep could lead to our world's destruction.  I like the fact that this is a film about avoiding conflicts through an exchange of knowledge and working through differences by avoiding easily triggered misunderstandings.  Like Sicario and some of Villeneuve's previous work, this is a very visually striking movie.  The alien ships have a unique feel to them that doesn't seem like they've been rehashed from other sci-fi movies.  And like Villeneuve's other film's, the tone feels very dark, making this look like another movie that's going to challenge the comfort level of it's audience, and in a good way.  With the foreboding alien ships, the threat of destruction if we don't act correctly, and a neat sense of global scale, this looks like an Independence Day for the smart set.  In addition, it looks like another strong showpiece for actress Amy Adams, who I sometimes feel doesn't gets enough credit for her talent as a dramatic performer.  Hopefully she's served well by this movie.
THE FOUNDER (DECEMBER 16)
One thing that has pleased me a great deal in the last few years is the resurgence of Michael Keaton's film career.  Having appeared in the last two Best Picture Oscar winners, the former Dark Knight is an actor once again in demand, and it's well deserved.  My hope is that this win streak keeps on going and gives him another shot at Oscar gold.  This film may not go that far, but it still looks like an amazing showcase for Keaton's talents.  This story about the ruthless business man who turned a small California based burger stand into a worldwide franchise called McDonald's looks like a movie tailor-made for the actor.  Even without his involvement, this is a little known back story to one of the world's largest corporations that I'm really intrigued to learn more about.  Michael Keaton is not unfamiliar with playing scoundrels on film, but it will be interesting to see if he can pull off the delicate balance between being both loathed and admired within the same role.  This will probably be a more performance driven film than anything, as it does look like your standard biopic fare, so it may not be on everyone's radar.  But, as someone who's enjoyed Michael Keaton's work since childhood, my hope is that this becomes yet another standout role for him and continues his hot streak at the movies.  It'll also be interesting to see if this will change our collective image of the McDonald restaurant as a whole.  Probably not, but it will be an interesting history lesson nonetheless.
MOVIES THAT HAVE ME WORRIED:
FANTASTIC BEASTS AND WHERE TO FIND THEM (NOVEMBER 18)
Consider me cautiously optimistic about this one.  Let's face it, nothing is ever going to replicate the enormous success that was the Harry Potter series.  But, author J.K. Rowling still believes that there is more to explore in the world she has created and that's the purpose behind Fantastic Beasts.  The question is whether or not we'll find this new chapter as interesting as the adventures of the boy wizard.  There are some things that excite me about this film.  For the first time we are seeing what the Wizarding World is like across the pond here in America, albeit in a different time period.  This opens up new angles to explore within Ms. Rowling's universe, and hopefully it's as intriguing as the many years we spent around Hogwarts with Mr. Potter.  The cast for this one also looks interesting, with Oscar-winner Eddie Redmayne playing the key role of Newt Scamander, a magical zoologist searching for creatures of all kinds for his research, as well as other interesting new cast members like Colin Farrell, Jon Voight, Kathrine Waterson, Ezra Miller and Ron Perlman all involved.  Rowling also marks her screenwriting debut here, which could be a blessing or a curse for this movie, depending on the result.  Rowling has never written a film script prior to this, which could be questionable, but no one knows this universe better than her, so it could prove to be alright in the end.  Also, director David Yates, who oversaw the last half of the Potter franchise, returns for this flick, so the movie is still in good hands.  This could prove underwhelming given what's come before, but hopefully it ends up becoming a classic just like it's predecessors.
THE BIRTH OF A NATION (OCTOBER 7)
The timing couldn't be worse for this particular film right now.  Believe me, I am very interested in seeing this movie, and may end up liking it in the end.  But, unfortunately this is a movie that has left me and a lot of other people worried due to real life controversies plaguing those involved with the film's making.  Telling the story of a slave revolt led by a literate slave and preacher named Nat Turner in the Antebellum South, this was a passion project for the film's director and star Nate Parker.  It's a little known part of American history that deserves a film to spotlight it for a new generation, especially at a time when racial tensions are on the rise, and that's something that makes me very eager to see this film for what it is.  I also like the fact that Nate Parker takes his title from the racist silent film of the same name from D.W. Griffith, sort of turning that on it's head as well.  The only problem now is that the movie has recently been clouded by controversy, and not for the content of it's story.  Accusations of rape have recently resurfaced around Nate Parker, dating back to his years in college.  Whether these accusations are valid or not, it will still affect the reception of this film and that's unfortunate.  A movie should be able to stand on it's own, but as we've seen in the past, it's hard for audiences to unload their already established views on the filmmaker in order to take their work at face value.  A lot of hope was put on this film as an Award season favorite, and now it's uncertain whether this movie will stand out from the shadow of Nate Parker's past.  Hopefully the work will speak for itself, but then again, time will tell.
HACKSAW RIDGE (NOVEMBER 4)
Speaking of movies trying to survive outside the dark shadow cast by it's creator, we have this war epic made by Mel Gibson.  Gibson hasn't directed a feature since 2006's Apocalypto, and this also marks his first directorial effort since his now infamous career implosion, involving anti-Semitic remarks during a drunk driving arrest and his profane leaked phone calls to an ex-lover.  Of course, no one is more to blame for his troubles than Mel himself, but there are many of us out there that wishes the old Mel could find his way back and make great movies again.  This could be that movie, with an intriguing story behind it about the only conscientious objector to ever be awarded the Congressional Medal of Honor after saving the lives of 75 soldiers during the Battle of Okinawa.  Pvt. Desmond Doss' harrowing story is the right kind of inspiring, non-controversial narrative that can help gain Mel some of his audience back, but is it enough?  My worry is that this might be too conventional a movie for the once risk-taking filmmaker.  I would rather see Mel return back to the hard edge material that he had explored with films like Braveheart (1995) and Apocalypto, but then again, he's probably not in the situation where he's allowed to take those chances again; at least not yet.  I want to see Mel come back in a big way, and hopefully a lot wiser.  The movie does look beautiful, and Andrew Garfield looks like a good match for the role of Pvt. Doss.  Let's hope that this is a movie that withstands the scrutiny of it's association with it's controversial creator.
THE MAGNIFICENT SEVEN (SEPTEMBER 23)
Even the fall season is not exempt from Hollywood's reliance on remakes and reboots.  Here we have a remake of the John Sturges 1960 Western original of the same name, this time directed by action movie director Antoine Fuqua (Training Day).  Now, you're probably wondering why I don't show as much contempt for this remake as I did for Ghostbusters.  The simple reason is because the original Magnificent Seven was itself a remake, of one of my favorite movies no less; Akira Kurosawa's Seven Samurai (1954).  The fact that it's getting remade again is less insulting to me, because it's a story that has been done many times before, and overall was handled pretty respectfully.  But, even still, it is a remake and not an original idea, which still tempers my expectations of this project.  I do like the cast though, with Denzel Washington filling the boots worn previously by Yul Brynner in the 1960 version, and Takashi Shimura in the original Japanese classic.  I also like the presence of the ever charismatic Chris Pratt, still riding high after the success of Jurassic World (2015) and Guardians of the Galaxy (2014).  The question now is whether or not this remake has anything new to add to the storyline, or for that matter to the Western genre as a whole, which has been pretty dormant in recent years.  If it just comes off as a standard cliched Western, then it's not going to click with audiences.  But, if it takes a familiar story and characters and experiments a little with the formula, it might make this remake worthwhile.  The Old West is in need of fresh blood, and hopefully good stories stay strong over time.
MOVIES TO SKIP:
TROLLS (NOVEMBER 4)
Oh, what happened to you Dreamworks Animation?  A couple years ago you were one of the leading forces in the world of animation, right alongside Pixar.   With hits like Shrek, Kung Fu Panda, and How to Train Your Dragon, you were pushing the medium forward and appealing to audiences of all ages.  But after a string of failures and disappointing returns on some of your marquee franchises, things have been looking grim for you.  Add to this the recent acquisition by Comcast and the departure of your founder Jeffrey Katzenberg from the company, it is now an uncertain time for you.  Sadly, the next thing coming in your future is a movie like Trolls.  This is a film that clearly looks like the product of an animation studio that has given up.  Instead of making movies that appeal to all demographics, Dreamworks is now just aiming for just younger audiences with this way too cutesy film.  Based on the brightly follicled toy line of the same name, this looks like an over-glorified, 90-minute toy commercial and nothing more.  And given the inclusion of a number of recording artists in the film, making up most of the voice cast as well, this also looks like a desperate attempt to sell a soundtrack album in addition to toys.  Dreamworks used to be above this shameless kind of audience pandering and it's sad to see them reduced to such a state.  I hope that they can someday get back to making classics like Dragons again, because Trolls looks like a deep decent into mediocrity for a once powerful studio.
ASSASSIN'S CREED (DECEMBER 21)
Hollywood keeps making many of the same mistakes year after year, and one of those is usually their foolish attempt to try to turn a video game into a movie.  Not that I believe it can't be done; it's just that none of the many attempts at it has ever worked.  We are once again seeing Hollywood trying to bring a video game to life with Assassin's Creed, a stealth adventure game from publisher Ubisoft, who are also involved in the making of this film.  I'll give it this; the filmmakers are putting a lot of effort into this one, with a substantial budget and an all-star cast behind it.  Unfortunately, everything I've seen about this movie tells me that it is doomed to fail just like all the adaptations before it.  Not even the talent of Michael Fassbender can save this one.  The action looks generic, the gritty visual design looks cold and this movie also has the disadvantage of trying to replicate a game experience within a 2 hour run-time.  The reason why games like Assasssin's Creed work is because they allow the player to move through the story at their own pace and absorb the world their characters' exist in.  A movie can't do that and I worry that Assassin's Creed is going to try to do too much with too little.  The director, Justin Kurzel has some talent as a filmmaker, but he's working in a medium that hasn't been kind and I worry that this will be yet another cast-off sent to the heap of bad video game movies.
INFERNO (OCTOBER 28)
The appeal of this series is something that I just don't get.  Based on Dan Brown's collection of pulpy mystery novels, this series centered around the character Robert Langdon hit the big screen first with the maligned but profitable The DaVinci Code (2006), and continued with the less successful Angels and Demons (2009).  Both starred Tom Hanks as Langdon and were directed by Ron Howard, and neither film represented the best work from either.  The movies, like the books, think they are more clever and provocative than they really are, and in the end just end up being boring.  The DaVinci Code in particular was one of the most over-hyped movies in recent history and I still don't see what all the fuss was about.  Angels and Demons was a tiny bit better, but was still a snoozefest overall.  Here, Hanks and Howard return for a third installment and it looks like just more of the same, which doesn't bode well.  I highly doubt that three movies in this will be a series that finally takes hold for me.  Honestly, as far as a Tom Hanks picture worth seeing this fall, I would rather go with Sulley.  This merely feels like an obligation for the respectable actor and director, and nothing more than that.
So, there you have my outlook on the upcoming fall season.  I think that it's pretty safe to say that this will be a season once again dominated by Star Wars hype, but I am hopeful that some surprises will be in store as well.  Of course, I only touched upon a handful of movies that will be releasing in the next few months.  Most of the films that have yet to come onto my radar just yet are some of those small indie movies that usually get their attention around Awards time, and I will hopefully try to keep up with them as best as I can.  Naturally, this season usually is a strong one for the animation medium, so I'm sure that movies  like Moana will perform well.  The same could be said about it's competitors Trolls and Illumination's Sing, but I doubt those will get the same kind of love from critics.  Keep in mind, these are just my initial thoughts before the season begins.  A lot of things can change over the next few months, and some of these movies can possibly exceed my expectations, or fall short of them.  If anything, I hope that this preview has been a helpful one to you my readers.  It'll be interesting to see how your reactions to these films line up or differ from my own.  This crazy year is almost at it's end, so let's hope that it finishes strong at the box office and gives us some fresh entertainment that we will want to carry with us onward into the years afterward.