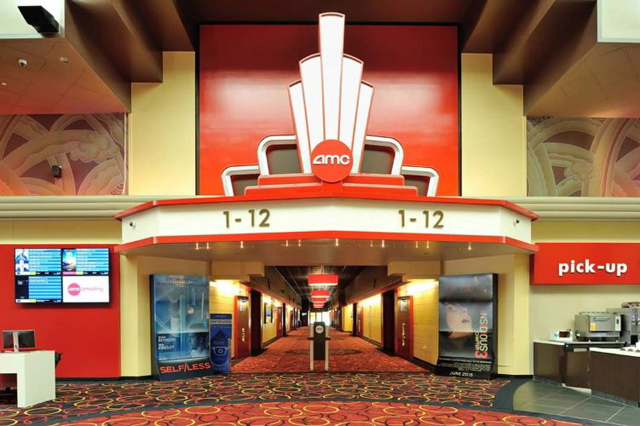 You couldn't have asked for a more topsy-turvy year than 2021 for the world of cinema.  Still reeling from the effects of the ongoing Covid-19 pandemic, the movie theater industry was pretty much on the ropes even as venues were beginning to reopen after a full year closure.   But, through some good fortune, and even some unexpected support from meme stock traders,  movie theaters managed to avoid the Armageddon that many experts feared would befall the industry.  Things slowly began to return to business as usual, but there were still roadblocks in the way towards normalcy.  Hollywood still hedged their bets for most of the year, choosing to release their movies simultaneously across multiple platforms in order to off-set depressed box office numbers.  But, as the year went on, movie theaters stayed resilient and managed to show their overall worth.  Disney, the studio with the most high profile stakes in the market having their streaming platform also performing very well, gained a surprise hit with Shang-Chi and the Legend of the Ten Rings (2021), which prompted them to abandon their hybrid release model in favor of the theatrical market for the rest of the year.  Warner Brothers, which made the boldest move of the year by releasing their entire 2021 slate on a similar release model on both streaming and theaters day and date, saw mixed results, with many of their film either underperforming or flat out bombing at the box office likely due to their availability on streaming.  And then the theatrical market ended the year on a triumphant note with Spider-Man: No Way Home (2021) smashing records in a way that would be impressive even outside of a pandemic market.  There is a lot that the theater industry can feel happy about at the end of 2021, though business as normal hasn't quite been achieved just yet.  It will be interesting to see what happens next in 2022, and which way the wind will blow after the previous year we've had.
It helps to take a look at what to expect in the months ahead in 2022.  For the first time in two years, the theatrical release schedule looks like it has settled in to a more stable outlook.  There's no more uncertainty about if movies can make their release dates, even in the face of more Covid variants.  Like years before, I will be taking a look at the most anticipated movies of the early season of the year and give you my thoughts on which are the must sees, the ones that have me worried, and the ones that I believe are worth skipping.  Keep in mind, these are my first impressions based on the level of marketing these films have presented thus far.  I might be wrong about a few of these choices, and that has very often happened before.  Still, I'm confident about my choices here, and I hope they give you a good sense about what to expect in the upcoming months.  So, with all that, let's take a look at the Movies of Early 2022.
MUST SEES:
THE BATMAN (MARCH 4)
Let's start off with the usual super hero flick that always ends up on my must see lists.  With Marvel choosing to hold onto their next theatrical project for the summer, that leaves the Spring entirely for DC to launch their film free of competition.  What they have planned is yet another big screen reboot of their marquee comic book icon, Batman, marking the seventh big screen iteration we've seen to date (not counting the 60's Adam West TV version).  Filling the cape and cowl this time is Robert Pattinson, a choice for the part that has received some mixed feelings thus far.  I have a bit more confidence in Mr. Pattinson, give his more risk-taking choices in roles as of late.  And the choice of him as the character seems pretty in line with the tone they are setting with this new version of the Batman story.  It's clear that director Matt Reeves is channeling a sort of David Fincher aesthetic with this Batman, with the film looking very much like it's pulled out of the same world as Se7ven (1995) or The Girl with the Dragon Tattoo (2011).  The supporting cast looks really interesting as well, with actors like Zoe Kravitz, Paul Dano and Colin Farrell portraying very grounded versions of Batman's rogues gallery as Catwoman, The Riddler and The Penguin respectively.  The big question will be if the movie can offer anything different with regards to the Batman character that we haven't yet seen before.  The movie especially has to distinguish itself in comparison to the Christopher Nolan trilogy, which had it's own grounded take on the Batman mythos.  Given how well Matt Reeves was able to revitalize and legitimize the Planet of the Apes series a few years back, he should be able to make a new version of Batman that can stand well enough on it's own, and in many ways could end up surprising us.  Thankfully, we don't have to wait for two long for this one, and given that Warner Brothers has ended their streaming experiment of 2021, this will definitely be the kind of blockbuster entertainment that will help their studio make a splash again at the box office in a big way.
TURNING RED (MARCH 11)
Another sadly missing fixture in movie theaters over the last couple years has been Pixar Animation.  They unfortunately were saddled with having one of their movies open right at the beginning of the pandemic (2020's Onward) and that ended up cascading into a whole shake-up for the studio as a whole.  The other planned 2020 release, Soul, skipped theaters entirely, receiving a streaming only premiere on Disney+.  And despite the fact that theaters were re-opened last summer in all the big markets, Disney still side-lined their next Pixar film Luca (2021) to streaming on Disney+, much to the chagrin of the people at Pixar.  Now, with the theatrical market stabilizing, Disney is allowing Pixar's next film to play on the big screen finally, almost two years to the day since Pixar's last big screen appearance.  The film they are making their return with looks like a nice light romp that will appeal to a broad audience.  Centering on a Chinese-Canadian pre-teen girl who succumbs to an ancient family curse that transforms her into a giant red panda seems to be in line with the kind of atypical storylines that Pixar is always attracted to.  It's also interesting to see them take on a much more stylized, cartoonish style with this one, as opposed to some of their other films like Soul and Onward, which both opted for more grounded animation.  Turning red feels much more comic strip like in it's style, and that feels like a nice change of pace for the studio.  Instead of focusing everything on the hyper details of the environment, this movie looks like it's keeping things simplistic and focusing more on the complexities of the characters instead, which has always been a strong point for Pixar.  I feel like this is one of those movies that will probably offer up a lot more emotional depth than what we see in the hyperactive trailer, and in many ways, it's something that we have sorely missed in a theater setting.  It's been a long pandemic break for Pixar, but I'm hopeful that Turning Red brings them roaring back in a big way, and naturally with a big, red, roaring Panda.
EVERYTHING EVERYWHERE ALL AT ONCE (MARCH 25)
Taking a break from the big studio entertainment, here we have a little indie film that is no less exciting as an upcoming attraction.  From the same team behind the equally bizarre movie Swiss Army Man (2016), we have this new film that centers around a Chinese immigrant in contemporary America that has some strange connection to a multiverse.  Swiss Army Man was a refreshingly original movie that managed to make it's bizarre premise work for a full length feature, and I am very excited to see what the same twisted minds behind that movie can do for a follow-up.  I'm especially excited by what I see here, because this looks like a showcase for the amazing talent that is Michelle Yeoh.  The veteran Chinese actress has certainly been around for decades and always given stellar work on screen with everything from James Bond thrillers to Marvel comic book movies.  Here, she is front in center in a starring role that she far too often hasn't been able to take advantage of.  This looks like a movie that is tailor-made for her, allowing her to play all sorts of different versions of the same character across multiple realities.  It even gives her a chance to show off some of her talents as a martial arts fighter, as she has shown before in movies like Crouching Tiger, Hidden Dragon (2000).  I also find it interesting who she gets to act opposite with in this movie, with veteran actors like Jamie Lee Curtis and James Hong by her side.  But, even more surprising is the actor playing her husband, Ke Huy Quan.  It may surprise audiences to know that he's Short Round from the movie Indiana Jones and the Temple of Doom (1984), as well as Data from The Goonies (1985), all grown up.  He hasn't had a big screen role in years, so to see him here in a grown up role is quite a surprise.  But, this is certainly a movie designed to let Michelle Yeoh shine and I'm really excited to see what kind of weird and strange things this movie is going to give us.
THE NORTHMAN (APRIL 22)
Here's another wild, bizarre cinematic offering from another celebrated outsider filmmaker.  Robert Eggers has made a splash in recent years with his very dark and cinematically daring horror films The Witch (2015) and The Lighthouse (2019).  Now, he is looking to take his unique voice into the realm of ancient world epics.  Here he is creating his own take on Viking sagas, with all the same bloody violent details and otherworldly connections to the spirit realm that you would hope to see in such a film.  Centered around a young Viking warrior seeking vengeance for his slain father, this looks on the surface to be a more conventional looking film from the guy who gave us something as unconventional as The Lighthouse.  And yet, the trailer still shows us that there will be indeed some wild, fantastical elements here as well, and that's exactly what makes this movie so highly anticipated.  My hope is that Eggers manages to balance style with substance here, because it could prove to be a difficult tight rope to walk.  You definitely want it to be a rousing adventure film, but at the same time, you also want it to be a wild head trip as well, which Eggers has thus far excelled at.  It definitely helps that the cast is an interesting blend of unconventional players as well.  I'm going to be very intrigued to see how well Ethan Hawke and Nicole Kidman work as Viking royalty in this film.  The inclusion of Anya Tayor-Joy and Willem Dafoe are also exciting inclusions.  The success of the film will probably hinge on how well Alexander Skasrsgard   works in the lead role.  He certainly looks the part, thanks to his own Scandinavian roots, but it will be interesting to see if he can pull off the weirder Robert Egger elements of the story as well too in his performance.  My hope is that this movie fearlessly breaks out of conventionality and becomes the demented, ethereal Viking epic that we all hope it is.
DOWNTON ABBEY: A NEW ERA (MARCH 18)
Yeah, I know this movie is not for everyone's tastes.  The second movie based on the long running TV series is very much a film made solely for those who were die hard fans of the show, and not much else.  But, I am one of those fans of the show and I am very excited for another big screen outing with this collection of characters.  Part of my excitement for this film is because of how well I thought the first Downton Abbey (2019) movie worked.  It didn't try to break the formula too much to translate from the small to the big screen, and overall it did exactly what you would want a movie based on a show to do; extend the already storyline even more.  I'm glad to see that nothing has been wasted so far, with the same opulence of the show carried over, but with the added benefit of a widescreen canvas.  And the show's creator Julian Fellowes has not lost sight of his ongoing narrative, justifying the continuing adventures of the wealthy Crawley family beyond what we saw in the show, without making the Series finale feel superfluous in the long run.  The always delightful ensemble cast has made their return, including some of the best character actors that have graced the big and small screens of Britain for decades, including Hugh Bonneville, Penelope Wilton, and Jim Carter among them.  And any reason to put Dame Maggie Smith back on the big screen is an opportunity that should never be wasted, ever.  My only hope is that this movie doesn't waste the goodwill that was earned from the first successful big screen adaptation.  Sometimes a movie based on a TV show has maybe one good translation that it can possibly get away with; any more might seem desperate and unnecessary.  Still, enough was left open from the last film to justify more time with these characters, and a change of scenery as the family makes a trip to the French countryside could offer some nice new story opportunities.  As an unashamed fan of the show, I'm very much looking forward to yet another couple of hours in this world of Downton Abbey.
MOVIES THAT HAVE ME WORRIED:
DEATH ON THE NILE (FEBRUARY 11)
It's been a rocky road for this film in wake of the pandemic.  Originally slated for a Fall 2019 release, it was pushed back due to the merger between it's production studio Fox and Disney.  Then of course the Covid affected closures of the theater pushed the movie out of 2020, and then scandal plagued the film when one of it's stars (Armie Hammer) was accused of sexual abuse, prompting a career backlash that has seen him lose numerous roles as well as his representation team.  Now, nearly three years after it wrapped filming, the movie is surprisingly going to make it's way to theaters.  Some speculated whether it would see the light of day at all.  It would have been a shame if none of us had the chance to see it, as it is a star-studded follow-up to director Kenneth Branagh's hit adaptation of Agatha Christie's Murder on the Orient Express (2017).  Just to give a sense of how long this movie has had to sit on the shelf, Branagh has made and released two more films since wrapping photography on Death on the Nile; the Disney+ fantasy Artemis Fowl (2020) and the Oscar-hopeful Belfast (2021).  This is a troubled production all around, and my worry is that audiences won't be able to judge the movie properly on it's own merits.  It's really a sad unfortunate series of events that shouldn't have to weigh on the movie, and yet I feel like it's going to suffer as a result.  My hope is that the movie is good enough to shake off the bad mojo that has fallen it's way.  The stellar cast, Armie Hammer not with-standing, should be a benefit.  At the same time, Branagh's track record as director is hit or miss, and he this is honestly his first ever attempt at a sequel.  This movie could end up being a pleasant surprise, or a forgotten troubled film best swept under the rug.  My hope is for the former.
SONIC THE HEDGEHOG 2 (APRIL 22)
Two years ago, I placed the original on my movies to skip list.  It looked like a movie just pre-destined to fail, especially after a highly talked about last minute re-working of Sonic's design due to a fan backlash.  Surprisingly, the movie not only didn't fail, it managed to succeed at the box office, just narrowly making a profit before the Covid shutdown.  One thing that really helped was the better than expected input of Jim Carrey as the villainous Dr. Robotnik, who really stole the movie away and elevated the film to make it better than it had any right to be.  So, for a movie that was doomed to be a laughing stock, it is now getting a sequel and people are excited for it.  I was a little more lukewarm on the movie, because it still was a formulaic waste of time, but I do acknowledge that it managed to avoid many of the pitfalls that should have tanked it entirely and I was pleasantly surprised by Jim Carrey's hilariously demented turn as Robotnik.  It's not out of the question for this series to have fans, and for them to be excited for a sequel.  I just am not entirely on board myself.  It is cool to see Jim Carrey returning, and leaning even more into the zaniness of the character.  It's also nice to see the movie adding more elements from the video games into it's story, including the introduction of Sonic's rival Knuckles (voiced here by Idris Elba).  Maybe this movie can turn around my opinion entirely, and make me a fan of the series finally.  I'm far more intrigued by how the original managed to escape disaster and become a success given all the circumstances thrown it's way more than I'm interested in the story itself.  Judging by the way the movie has been marketed so far, my opinion will probably remain the same afterwards.  Still, it is a step up from being on the Movies to Skip list, so that's an improvement at least.
MORBIUS (JANUARY 28)
The only Marvel related property we are getting on the big screen this early movie season, and it's not even from Marvel Studios proper.  Morbius is an off-shoot of what people have dubbed the Sony Spider-verse, which is all the Marvel characters that Sony Pictures maintains the rights to that are tied around the character of Spider-Man.  They are very loosely connected with the canon of the Marvel Cinematic Universe, and in many ways might not be in the same universal canon at all.  This includes the Venom movies starring Tom Hardy as well as this film based on the vampiric super anti-hero known as Morbius.  The movie Morbius has likewise suffered an uncertain future thanks to the pandemic, moving around multiple times until landing on this unceremonious late January release date.  That alone may seal the fate of this movie, but I hope it ends up being more than that.  The problem with the film is that it may get crushed under the expectations that people now have with Marvel films, especially in the wake of the huge success of Spider-Man: No Way Home.  It also doesn't help that the character is much lesser known outside of comic book fans, and that he is being played by Jared Leto, whose become a bit of a polarizing actor as of late. Hopefully, Leto brings more balance to this role than he did with his unhinged version of the Joker in DC's Suicide Squad (2016).  And my hope is that this movie makes the best effort to justify Morbius as a stand alone character worth devoting a stand alone movie to; something that the Venom movies have yet to achieve despite Tom Hardy's best efforts.  Still, this one is going to be a hard sell, and my worry is that Sony does not have the same kind of focus and care with these characters that Marvel Studios proper does.  We'll see if they can buck the trend and make a surprisingly effective film on it's own merits that doesn't have to rely on it's connection to Spider-Man to work.
FANTASTIC BEASTS: THE SECRETS OF DUMBLEDORE (APRIL 15)
Another film that has succumbed to unfortunate off-screen turmoil.  Though not affected badly by the pandemic, this movie unfortunately has had to overcome scandals that have diminished some of it's key players.  For one thing, Wizarding World creator J.K. Rowling has come under fire for comments she has made that many have deemed transphobic, which has alienated the author from many of the fan base of her previous work.  And then there is the cloud of scandal that has surrounded actor Johnny Depp, who played the villainous role of Grindelwald in the previous Fantastic Beast movies.  It became so troublesome for the makers of this movie that they decided to make the drastic decision to recast the part of Grindelwald with Mads Mikkelsen instead.  But there's an even bigger problem working against this movie; that nobody really cares for this Fantastic Beast series.  There are some fans to be sure, but Fantastic Beasts has failed to take off in the same way that the Harry Potter series that shares the same universe had before.  This, the third film in this series, carries on the continuing  story, but it seems like it's carrying itself forward on the crutch of the Potter series much more now.  With Dumbledore (played as his younger self here by Jude Law) becoming even more of factor in the story, as well as the characters making their way to the Hogwarts school, it just seems like the Fantastic Beasts team is going out of it's way to try to appeal to all of those Harry Potter fans out there instead of working harder to define it's own identity.  Maybe this movie can turn around it's bad fortune thus far.  I honestly think the recasting of Grindelwald is an improvement; Mikkelsen should have been playing the character from the outset.  But, given Rowling's dogmatic hold on the narrative drive of this story, and little to indicate a deviation from it's set course, we are likely just going to see more of a downward slide for this unfortunate wannabe series.
MOVIES TO SKIP:
MOONFALL (FBRUARY 4)
If you've been reading my blog consistently, you'll probably know of my disdain for the movies of Roland Emmerich.  He has very much emerged as my least favorite filmmaker as of late, and Moonfall looks like his dumbest movie yet.  The ludicrous premise involves the moon being pulled out of it's orbit and headed towards a collision with the Earth, and it's up to a rag tag bunch of scientists and hot shot astronauts to avert the disaster and save the planet.  What really grinds my gears about Emmerich's movies is just his disdain for common sense explanations in his plots.  He is constantly known for pushing pseudo-science, conspiracy theories and the like in his movies, and often throws basic physics out the window as well.  Not only that, his characters often fall into wooden archetypes and even worse, sometime ugly stereotypes.  All of that seems to be right in place again with Moonfall, a ludicrous sci-fi film that seems to have every bad instinct Emmerich is known for in full display.  The way he treats science in his movies has been laughable, and has often undermined the attempts to educate about real scientific principles.  God help us if he ever decides to do a pandemic movie.  I'm not holding out for a lot of hope with this one.  It just looks like Emmerich desperately trying to find his next Independence Day (1996) and once again failing miserably at it.  A definite hard pass.
UNCHARTED (FEBRUARY 18)
Movies based on popular video games are absolutely tricky to pull off.  Sonic the Hedgehog (2020) has been one of the rare exceptions of a hit movie that overcame the trend of terrible video game adaptions.  But, Sonic was a movie unburdened with having to adapt a deep, detailed storyline.  Sonic the Hedgehog the game is as simplistic as they come, so all they had to do was make a story that was just slightly more involved than a side-scrolling adventure.  It's much harder to adapt a video game to the big screen that originally felt cinematic to begin with.  That's the case with Uncharted.  The Uncharted video game series are very highly celebrated for their almost movie like quality of immersive storytelling.  They are often considered to be the Indiana Jones of video games.  Which is why it seems like a bad idea to make these films leap onto the silver screen.  A two hour movie can in no way compete with the 20-40 hours of gameplay that people devote to the narratives of these games.  And yet Sony (who conveniently also makes the PlayStation consoles that the Uncharted games play exclusively on) is banking on making that jump a reality.  They of course are utilizing their golden boy of the moment, Tom Holland (aka Spider-Man), to lead the film as the iconic hero Nathan Drake.  Though Holland is an impressively athletic and capable action star, he still comes off as a tad too young for the role, as the video game Nathan Drake has a few more years under his belt by the time we first meet him.  It also doesn't help that Nathan's beloved sidekick Sully is played here by Mark Wahlberg without the beloved character's trademark mustache.  Sadly, what we are likely to see happen is a extraordinary, ground-breaking video game adventure be reduced to just an ordinary, run of the mill action movie.
MARRY ME (FEBRUARY 11)
Normally this kind of movie would just be ignored by me.  But for me, this one feels especially disappointing because of the inclusion of Owen Wilson here.  Last year, I saw Owen branching out as an actor and taking on more outside the norm roles.  He was especially effective in the Loki series on Disney+ and he also made a welcome return to working with his old friend Wes Anderson in The French Dispatch (2021).  Unfortunately, Marry Me finds him slinking back into the Rom Com trap that kept him from taking on good roles for many years.  It's something that I think is really beneath him at this point in his career, and it's sad to see him returning to that well once again.  The same can be said about Jennifer Lopez as well, whose coming off her best role in years with 2019's Hustlers.  I don't know why they want to go back to rom coms, when it's clear that there's a lot of still untapped potential for them as actors.  Hopefully, once they get this movie out of their systems, they'll go back to more outside the box kind of roles, but for now, this is a movie that feels more like a step backward after a lot of forward momentum in both of their respective careers.
So, there you have my outlook of the early part of 2022.  For one thing, it's nice to know that movie theaters are no longer on the brink of closure like they were this time last year.  A few movie theaters didn't survive, but the vast majority managed to stick it out, and now there is no longer any uncertainty for at least the foreseeable future.  The theatrical industry still has a bit more rebuilding to do if it's going to get back to it's pre-pandemic levels, but the success of Spider-Man: No Way Home is still a positive sign that leaves us hopeful.  It definitely shows that the super hero genre is still a potent one for audiences, which is good news for something like The Batman.  Hopefully, in 2022, we see audiences gain a lot more confidence to venture out to see other genre films, especially with animated movies, musicals, historical epics, and the like which have all had a harder time regaining traction at the box office over the course of the last year.  2021 certainly brought some more life into the ailing theater industry, but it's still not 100% back yet.  My hope is that we see movie theaters roaring back in 2022, as the pandemic continues to wane and become less deadly.  Movie theaters certainly need to up their commitment towards appealing to audiences.  The Netflix's and Disney+'s of the world are not going away anytime soon, and they're going to continue competing with movie theaters for years to come.  Hopefully, the adage of what doesn't kill you makes you stronger applies to the theatrical market as well, and that movie theaters will hopefully come out of this pandemic better than they were before.  In any case, this is where we are at the beginning of a new year at the movies.  Happy New Year and let's make 2022 a prosperous and safe one at the movies.